This blog is designed to keep you informed on our work over the past quarter as we launched a new analytics platform, released new features, enhanced existing ones, and created more content to help you get the most out of the Scoop platform. Contact us to learn more. 
Product Launch
New! LOOXY Analytics™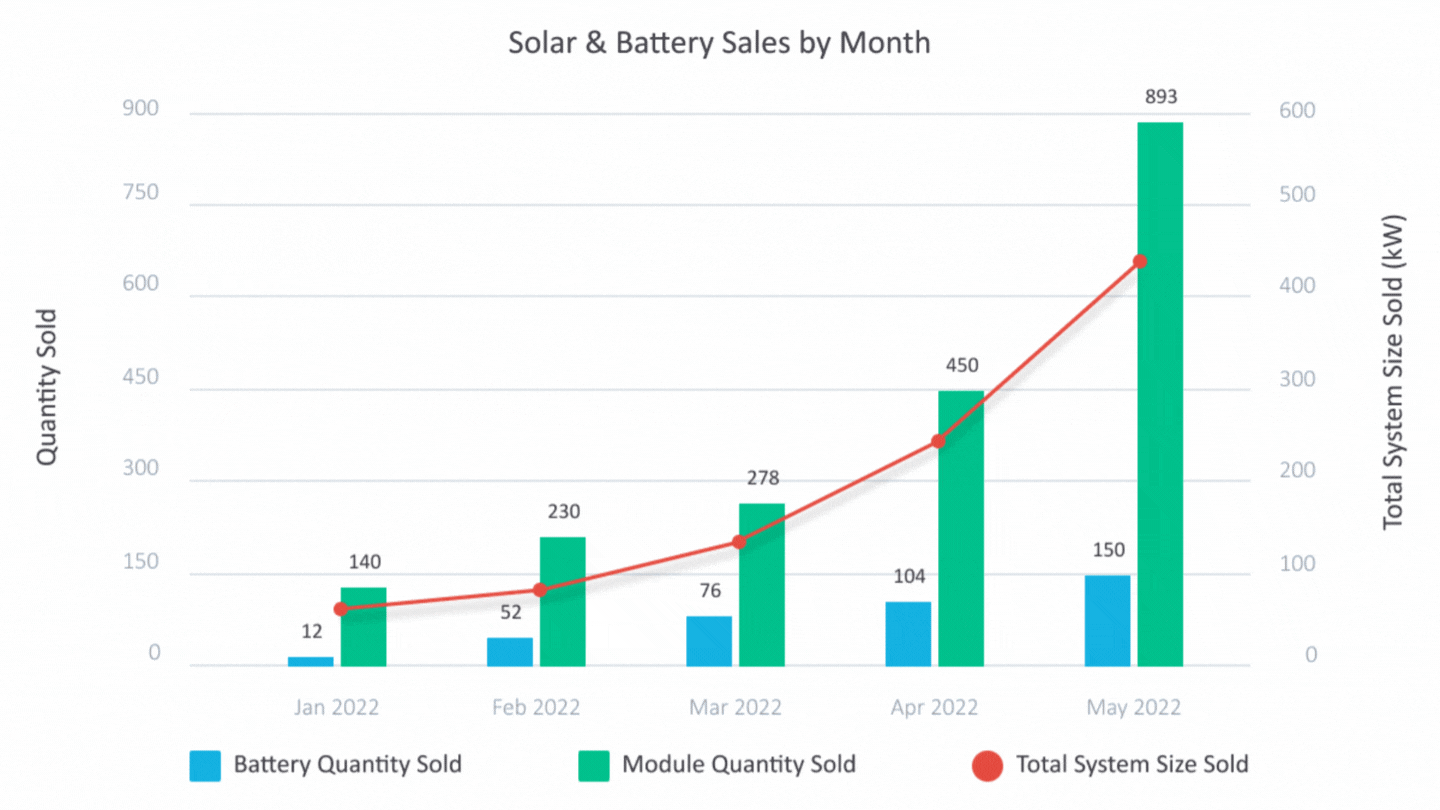 Leverage your extensive Scoop operational data to report on sales, installation, and service pipeline performance. LOOXY is a new and advanced business intelligence and analytics platform designed for renewable operations. Its native integration with Scoop allows you to access accurate and real-time insights across your organization and make more informed decisions surrounding your projects, materials, process bottlenecks, resourcing, and more. To learn more about LOOXY and some of the specific operational insights, check out these resources: 
Feature Releases
New! Enhanced Mobile Issue Reporting with Instabug
We have implemented Instabug, a tool that allows our customers to provide on-the-spot issue reporting and feedback when using Scoop's iOS or Android mobile apps. Scoop customers can now easily record issues, bugs, and feature suggestions, plus attach screenshots or recordings and auto-submit these entries to the Scoop team. Not only does this simplify issue reporting, but it equips our support team with more complete data in order to more efficiently perform troubleshooting and get you back on track. To initiate Instabug, simply use a two-finger swipe on your Scoop mobile app from any screen. Customers can learn more here.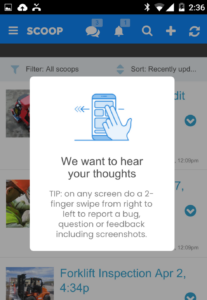 New! Custom Branding
Scoop now offers the ability to maintain the look and feel of your brand throughout the platform user experience. If you are a larger enterprise customer seeking to empower and grow your network of dealers, partners, and franchisees, contact your Customer Success Manager and ask us about implementing a custom branding package. 
Feature Highlights
Project Performance Analytics (PPX™)
Project Performance Analytics is an existing feature of the Scoop platform that measures the performance of each project and its individual phases. PPX uses sophisticated analysis to compare your live project duration time to both the budgeted and historical durations, flagging underperforming projects with progressive colour-coded flags for further review. Set goals by manually adjusting the budgeted durations and encourage your teams to focus on speeding up particular targeted project phases.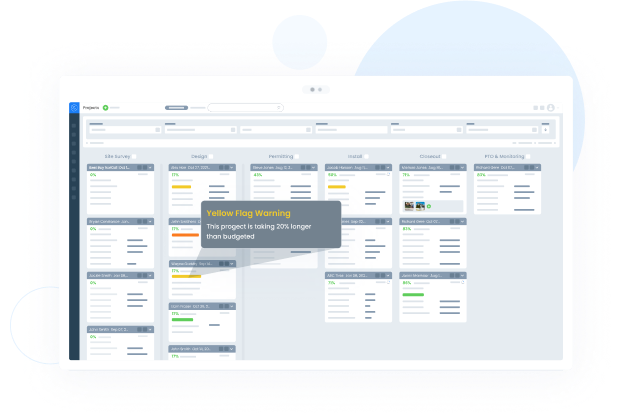 Multi-Role Criteria (MRC™)
One of the many benefits of using Scoop's mPMA platform is access to unlimited users and storage. However, it can become a time consuming challenge to manually alert and assign work within your Scoop account as your team scales – including the addition of sales and install partners and subcontractors. This is why we've created the Multi-Role Criteria feature. 
Within the Scoop platform, you can now define both company roles within your organization (e.g. Service Manager, Permitting Coordinator, Sales Partner, Customer, etc.) as well as crew roles within a specific project or scoop (e.g. crew, lead, creator). Multi-Role Criteria allows you to define sophisticated rules that automate the assignment of projects or tasks and sending of alerts and notifications based on precisely defined criteria rather than an individual's name. This eliminates the manual effort to update work assignments as your team grows or in the event that someone leaves or changes roles.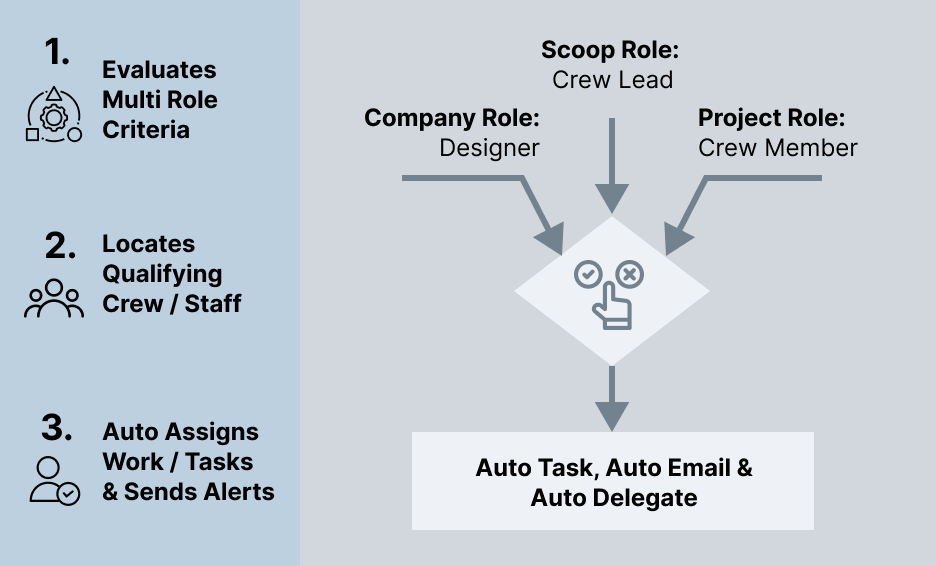 Coming Soon…
Our team is working hard to complete the final testing of these features and we are excited to get these out to you in the near future. Keep an eye out for dedicated email announcements! 
Enhanced Scheduling Conflict Detection & Resolution

Ability to Add Multiple Automated Actions

Ability to Reference Project Fields in Apps 
Company Updates
New Scoop Website
If you haven't already, check out the recent launch of our new website where you can find an expanded list of platform features and industry use cases! 
Scoop is Expanding to Overseas Markets
With the rapid growth of the solar, storage, and EV charging markets and the highly versatile and powerful set of Scoop Robotix technology platforms (Scoop®, GLOO™, and LOOXY™), we are excited to see the rising demand for solar software across multiple regions including those in Latin America, Europe, South Asia, and the Far East. 
Today, Scoop powers solar and renewable projects across more than 25,000 client sites worldwide. We appreciate all of the great feedback, energy, and enthusiasm from our customers who support us and have given us the opportunity to make a meaningful difference in the renewable energy space.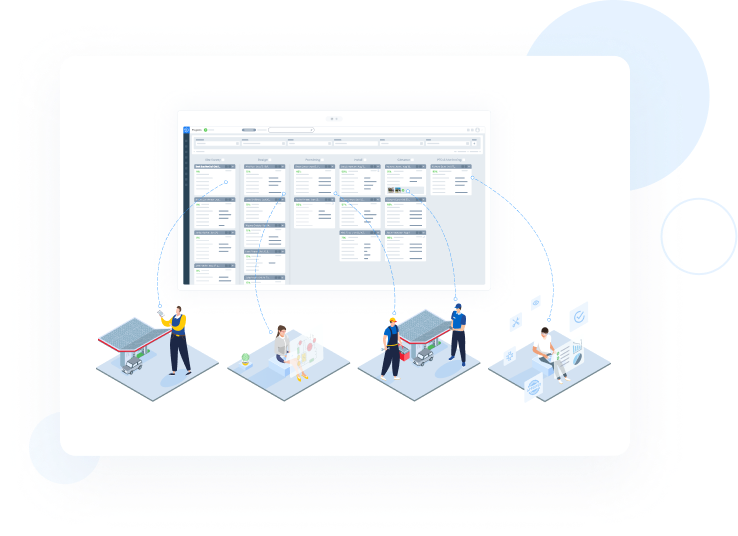 Continue to stay connected with us in 2022 by checking out our blog, following us on social, or subscribing to future updates below.
Related: Scoop Solar Update Fall 2022