The World's Most Powerful Solar Software Suite
Scoop is a solar project management software that helps solar and renewable companies standardize and streamline installation and service processes. With 500+ connectors and highly configurable integration logic, GLOO connects Scoop with other solar software tools and LOOXY leverages your operational data to answer vital business questions with drag-and-drop reporting dashboards.
4 Solar Software Technologies That Scale With Your Renewable Operations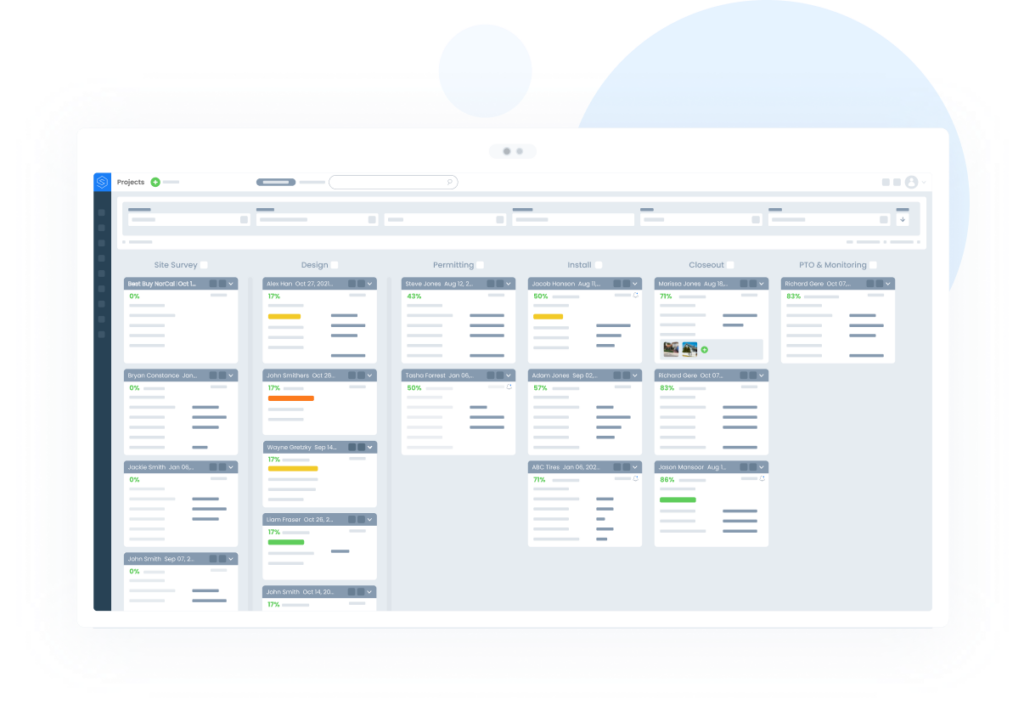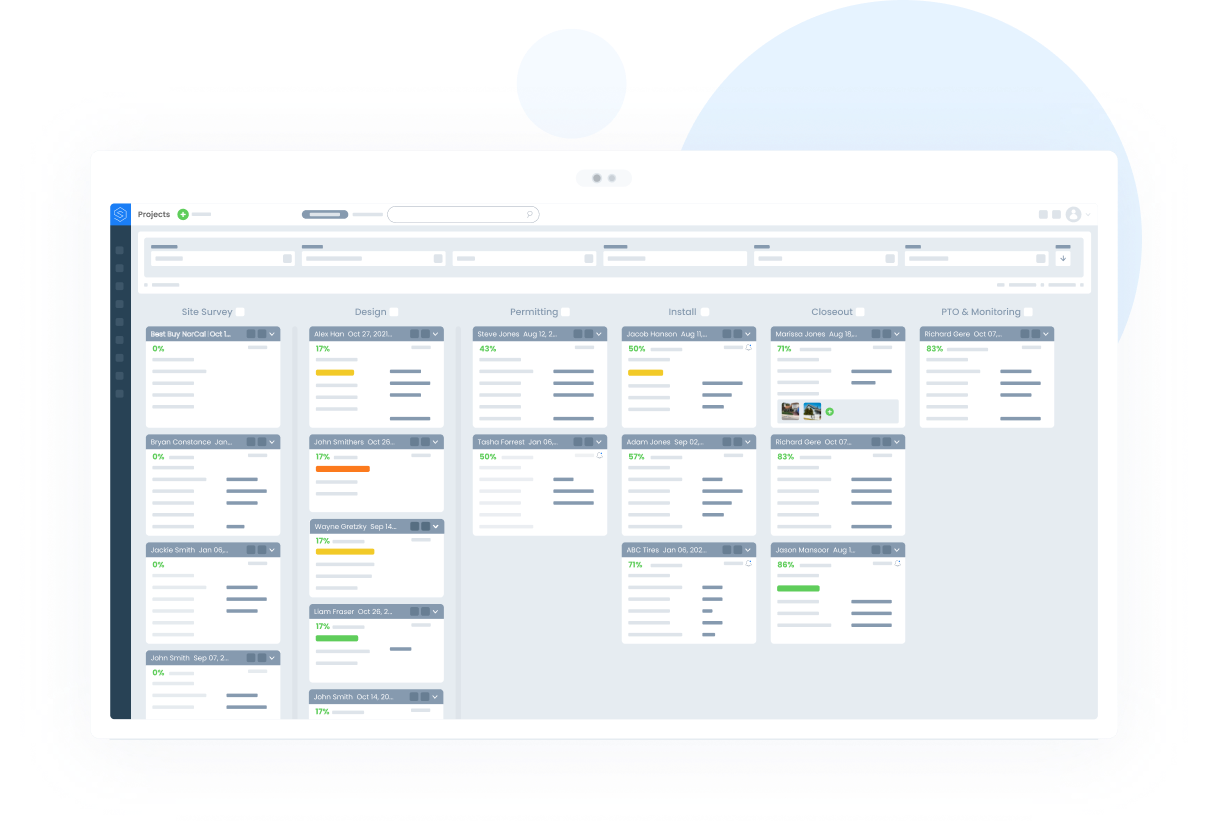 1.

Scoop Solar Project Management Software
Our flagship Scoop® Solar Project Management Software enables growing solar and renewable companies to scale operations and manage projects, installations, and service visits.
2.

GLOO Integration Service
GLOO™ by Scoop is a world-class integration service that connects your software tools in a powerful way. With 500+ integration connections, customizable data mappings, and turnkey implementation, GLOO enables your fully connected technology stack.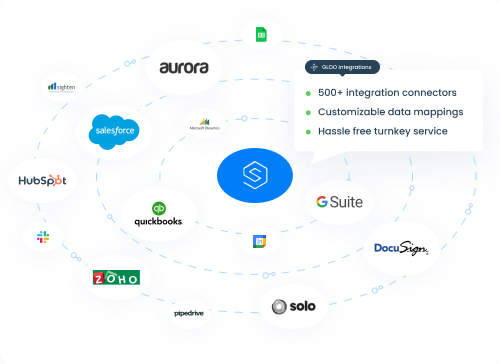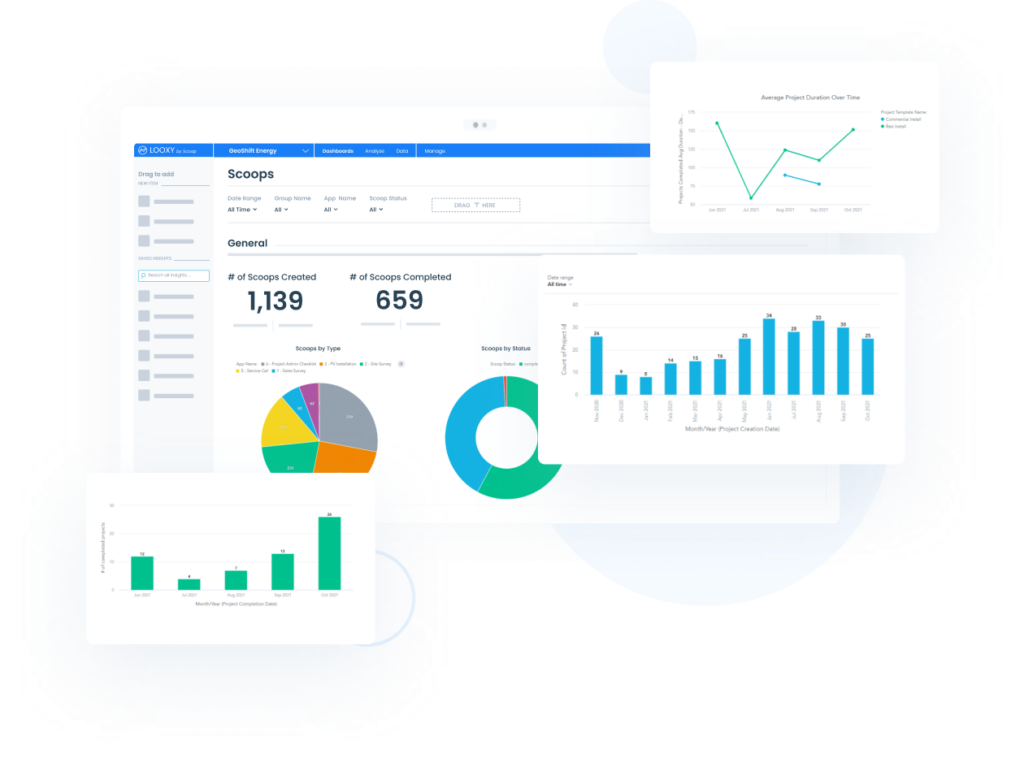 3.

LOOXY Reporting & Analytics
LOOXY™ by Scoop is the analytics platform that is tied directly to your workflows. Create customizable dashboards and pipeline reports in order to visualize key insights from your operational data. Easily filter, exports, and share reports across your organization. 
4.

Scoop Solar Mobile App
The Scoop Solar app mobilizes and engages your field teams by providing them access to critical information, automated workflows, and improved communication while on-site. Available for iOS and Android devices, the Scoop platform is built for field teams.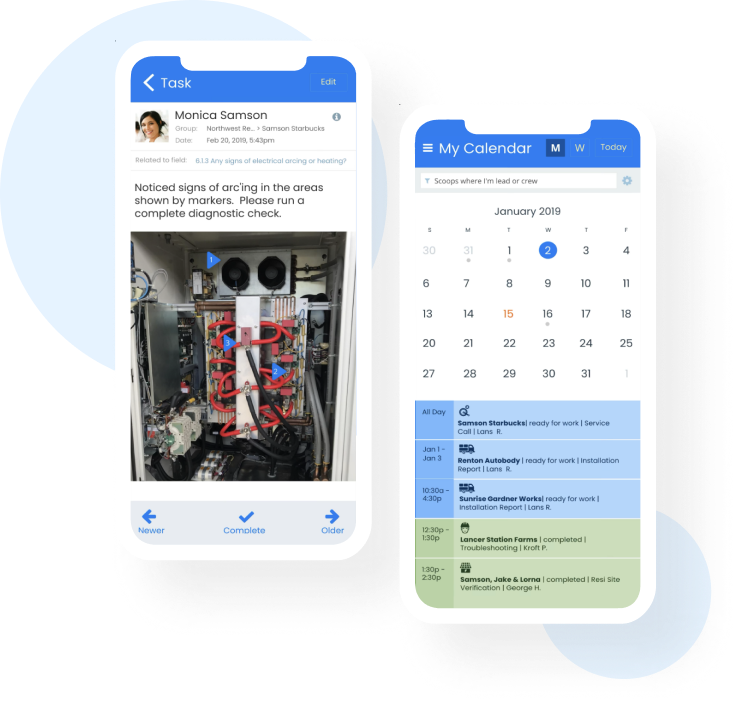 Your team deserves the best operations platform. Get started today.
125,000+ project sites use Scoop
Get started easily with our unlimited user plans and dedicated customer support.
Scoop Solar is the Platform of Choice for Hundreds of Renewable Companies

Enabling Efficient Operations
Centralized Data & Automated Handoffs
Ease of Access & Use in Field or Office
Connected Tools & Projects Dashboard
Value based pricing that grows with you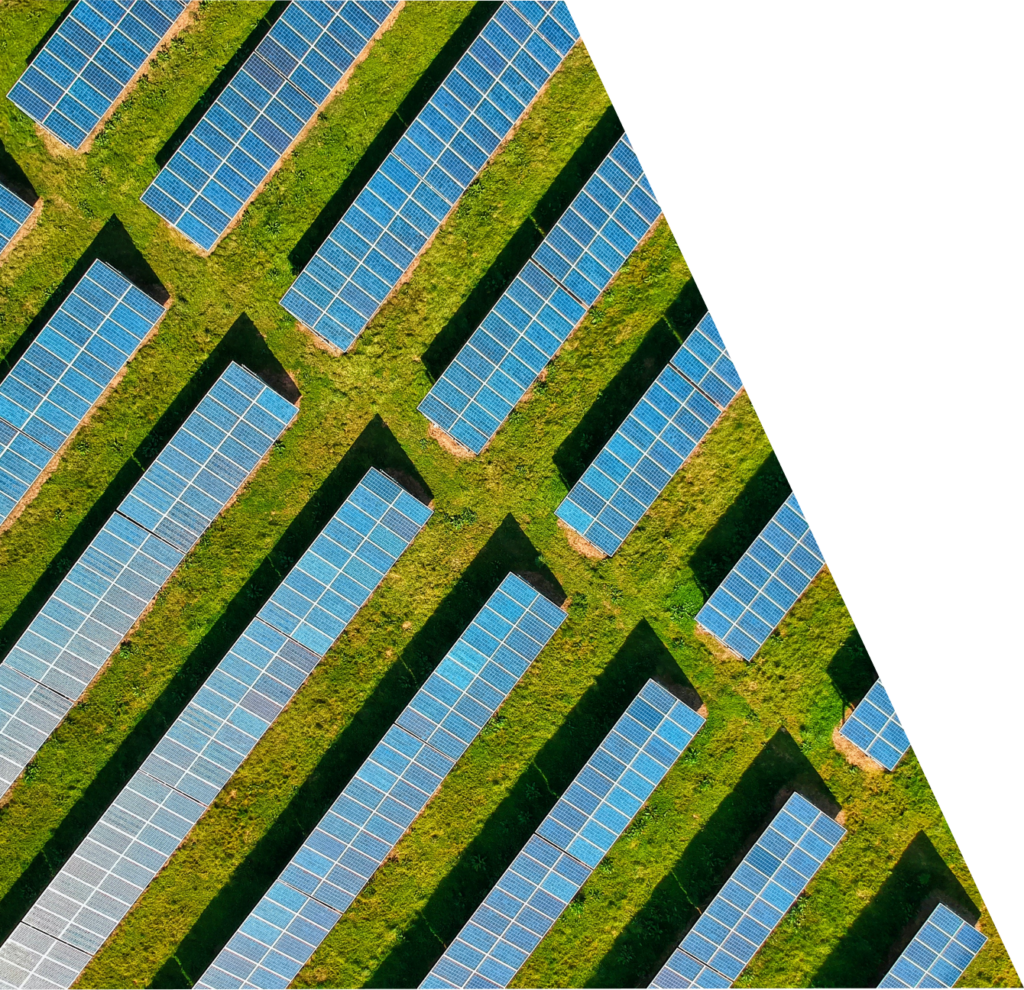 Commercial Solar Project Management
Commercial solar projects are complex. Scoop helps your team track everything seamlessly.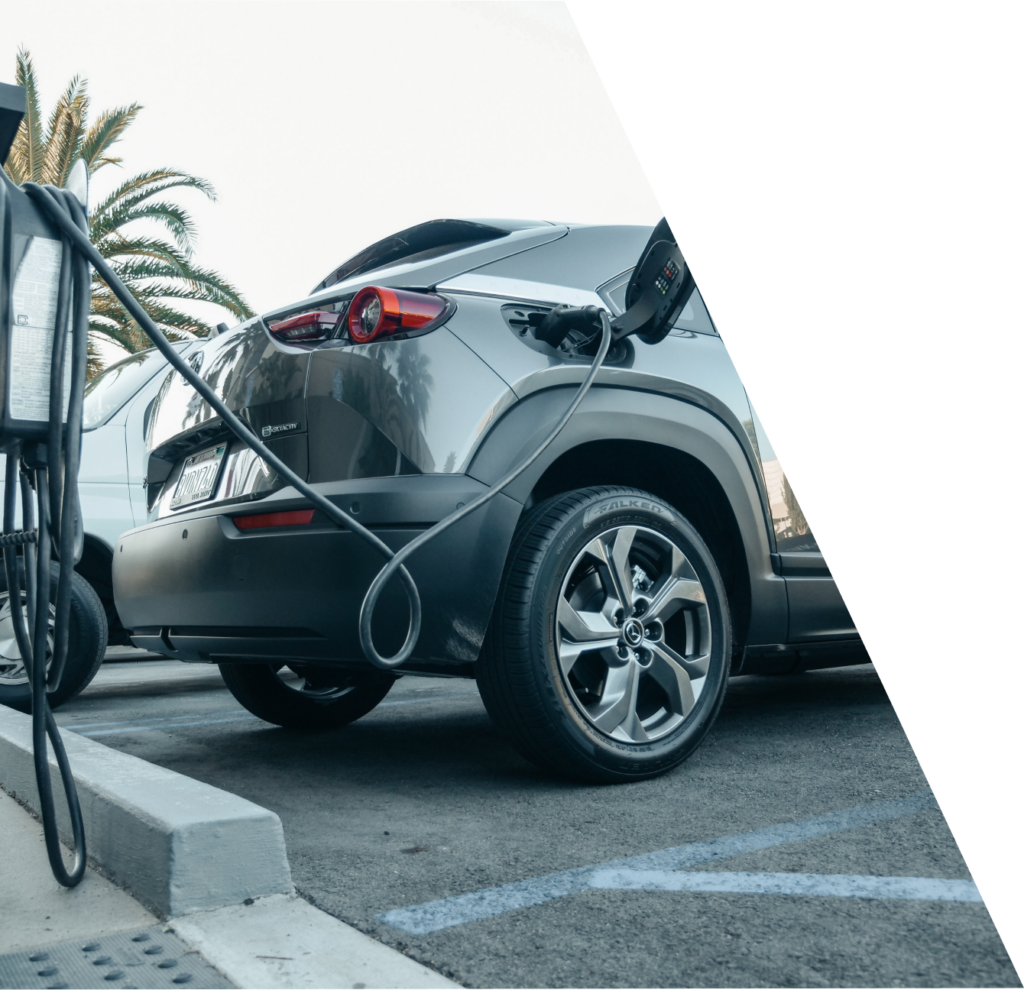 EV Charging Project Management
Use Scoop to standardize EV installation processes across field, office, and partner teams.
If you're considering Scoop or just want more information, we're happy to help. Please fill out the form below or give us a call +1 (888) 420-1809 and we'll have a member of our team follow up with you right away.
"Scoop is something that we knew that we wanted to move to immediately. We knew it was going to be able to help us manage all of our projects across the board."

"Scoop was the only thing that had the capability of doing what it does. We could use other tools and update customers but it's not the same."

"When I open Scoop, I'm getting a bird's eye view of all of the projects in progress. It has everything right there."

Pricing That Scales With You