IMRP Inventory Management Software
The Scoop Inventory Management & Resource Planning (IMRP) module provides a fully integrated, cost-effective solution to meet your essential inventory management, price book, quotation & resource planning needs.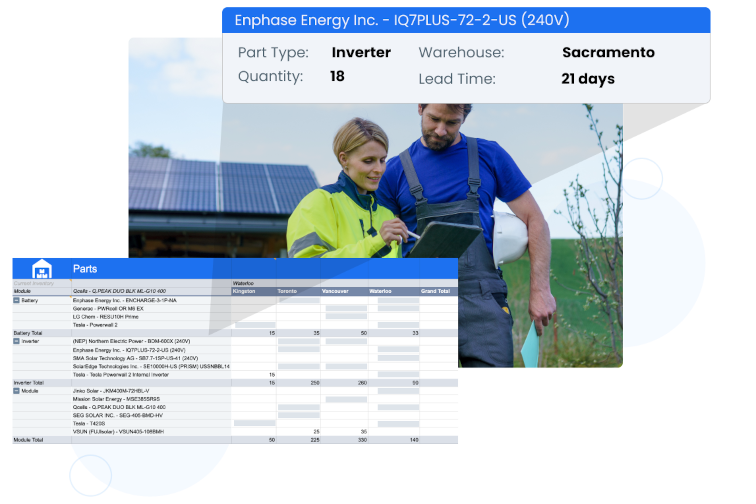 Easily Manage Your Parts & Labor Price Book
Use IMRP Admin app to add & update parts and labor types 

Centralize a Price Book across sales, install & service 

Give in-house staff & partners access to accurate info
Simplify Inventory Management & Tracking
Track part quantities at multiple warehouses
Use the IMRP Admin app to receive parts
Record parts usage during installation and service
Get Auto-tasks to order parts on minimum thresholds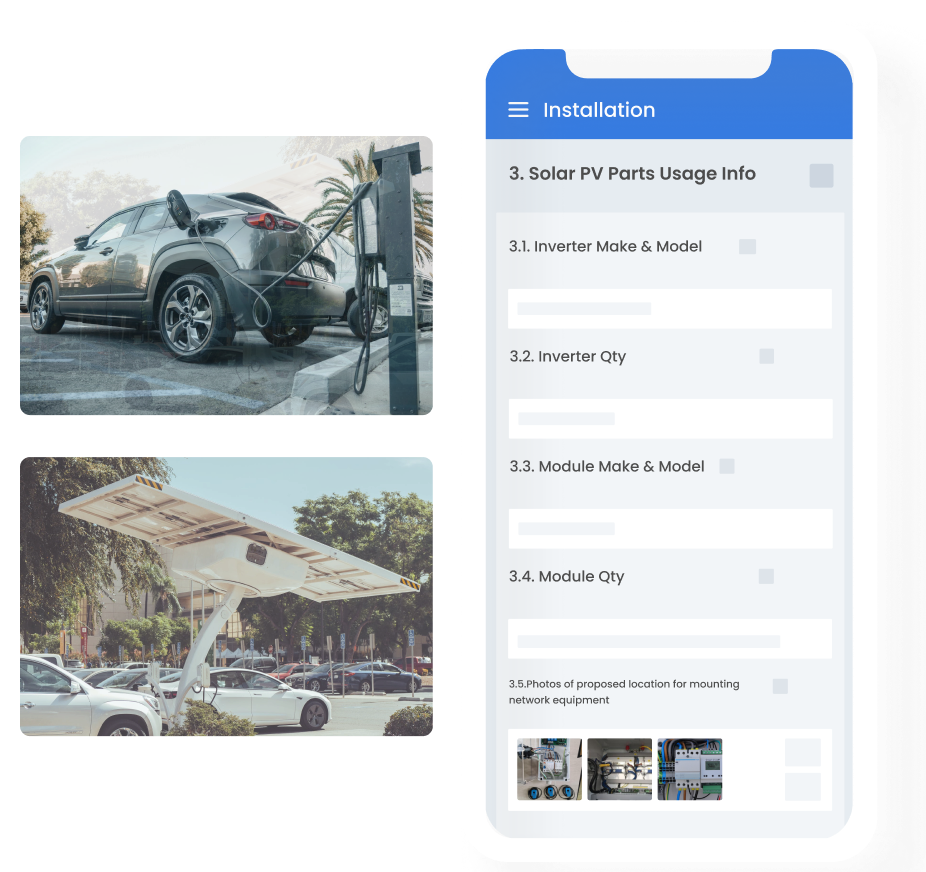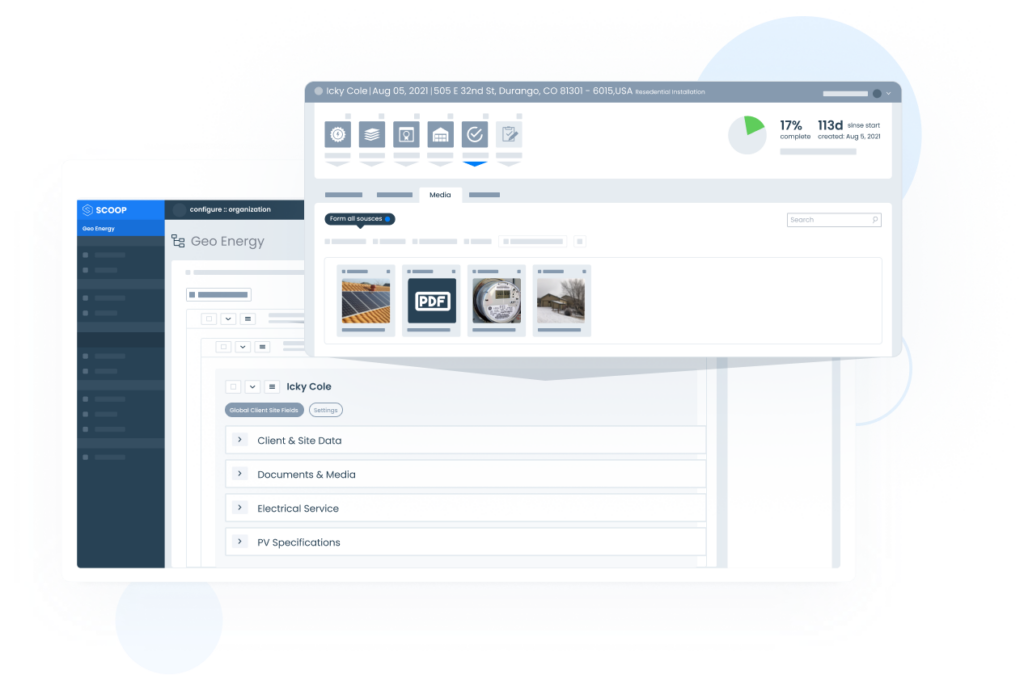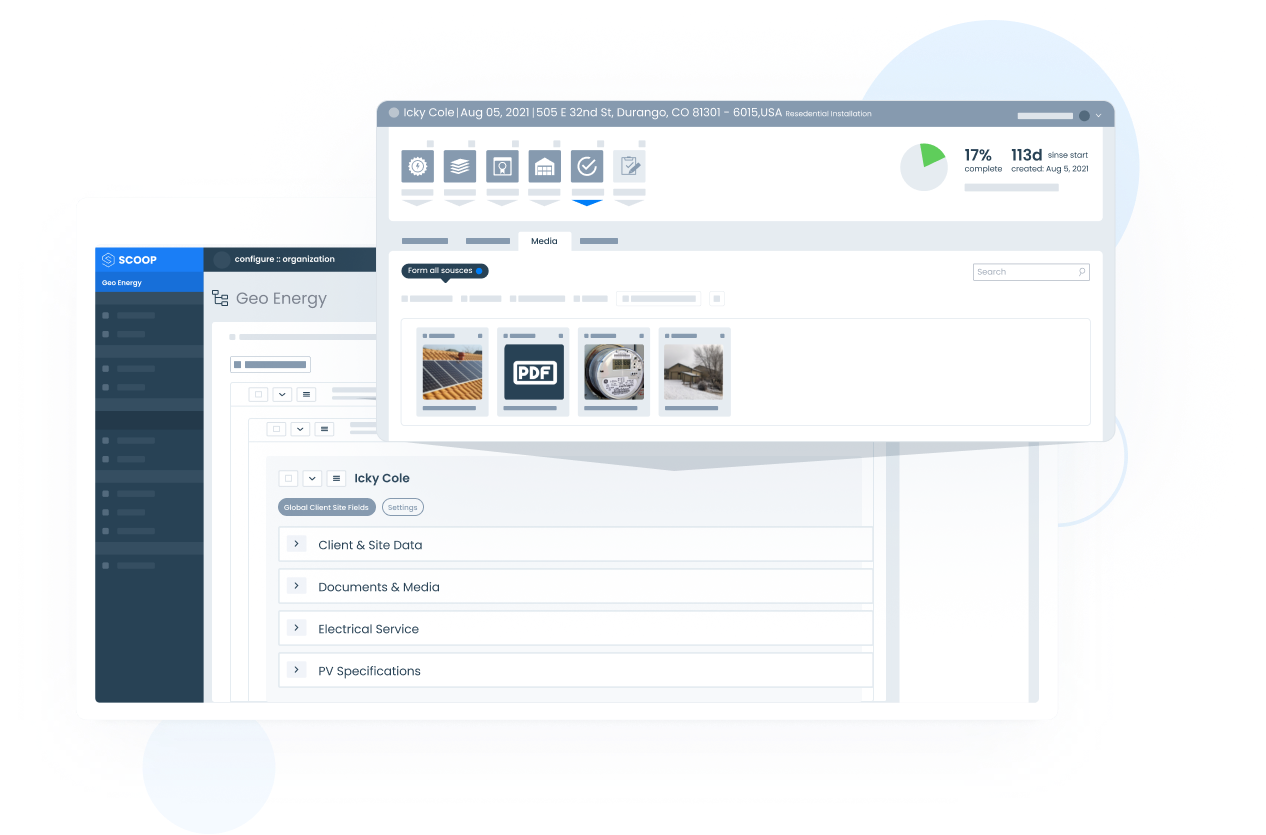 Build, Edit & Send Quotes With The Quote Builder
Integrated quote section in your sales opportunities
Add parts & labor line items from your Price Book
Calculate total quotation price in dedicated field
Export & send as PDF or integrate with proposal software
Streamline Change Order Tracking & Coordination
Set project status to "change order required"
Automatically alerts proper project team members
Allow changing project parts & labor requirements
Auto-update parts & labor changes across teams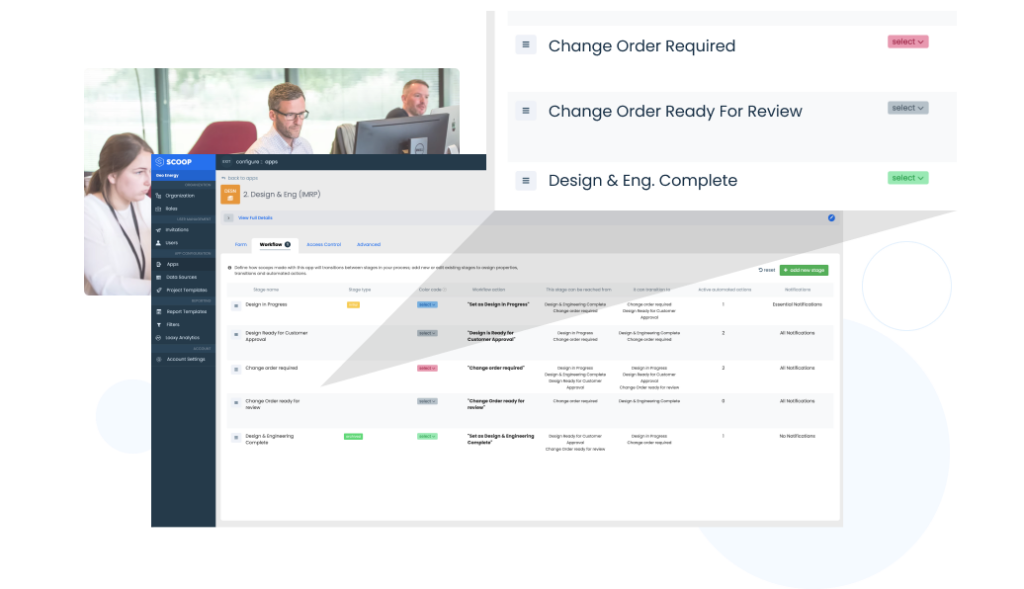 Why Choose Scoop's IMRP Inventory Management & Resource Planning Features
IMRP provides the essential features that give your team the most value.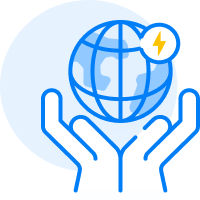 Get outsized value for a fraction of the cost & time of a full ERP deployment.

Parts & labor usage gets updated reliably via integration with Scoop.
Scoop Solar is the Platform of Choice for Hundreds of Renewable Companies

Your team deserves the best operations platform. Get started today.
250,000+ project sites use Scoop
Get started easily with our unlimited user plans and dedicated customer support.
Inventory Management & Resource Planning FAQs
An IMRP system is an integrated and cost-effective solution that helps manage inventory, price books, quotations, and resource planning. It simplifies parts and labor management, centralizes pricing information, streamlines inventory tracking, and enables easy quote creation. It also ensures efficient handling of change orders by notifying team members and automatically updating part and labor requirements. requirements.
Key features include simplified management and centralization of the Price Book, efficient tracking of part quantities across multiple warehouses, an integrated Quote Builder for creating and sending quotes, and streamlined change order management with automatic notifications and updates across project teams. These features collectively offer a cost-effective solution to meet essential inventory and resource planning needs.
Our module is designed for a wide range of organizations involved in renewable energy sectors, including those in the solar, EV charging, battery storage, energy efficiency, wind and more. It caters to residential, commercial and industrial service providers engaged in the installation and servicing, making it a versatile solution for a broad spectrum of businesses within the renewable energy industry.