Streamline your operations to ease the pressure of managing your team in stressful times.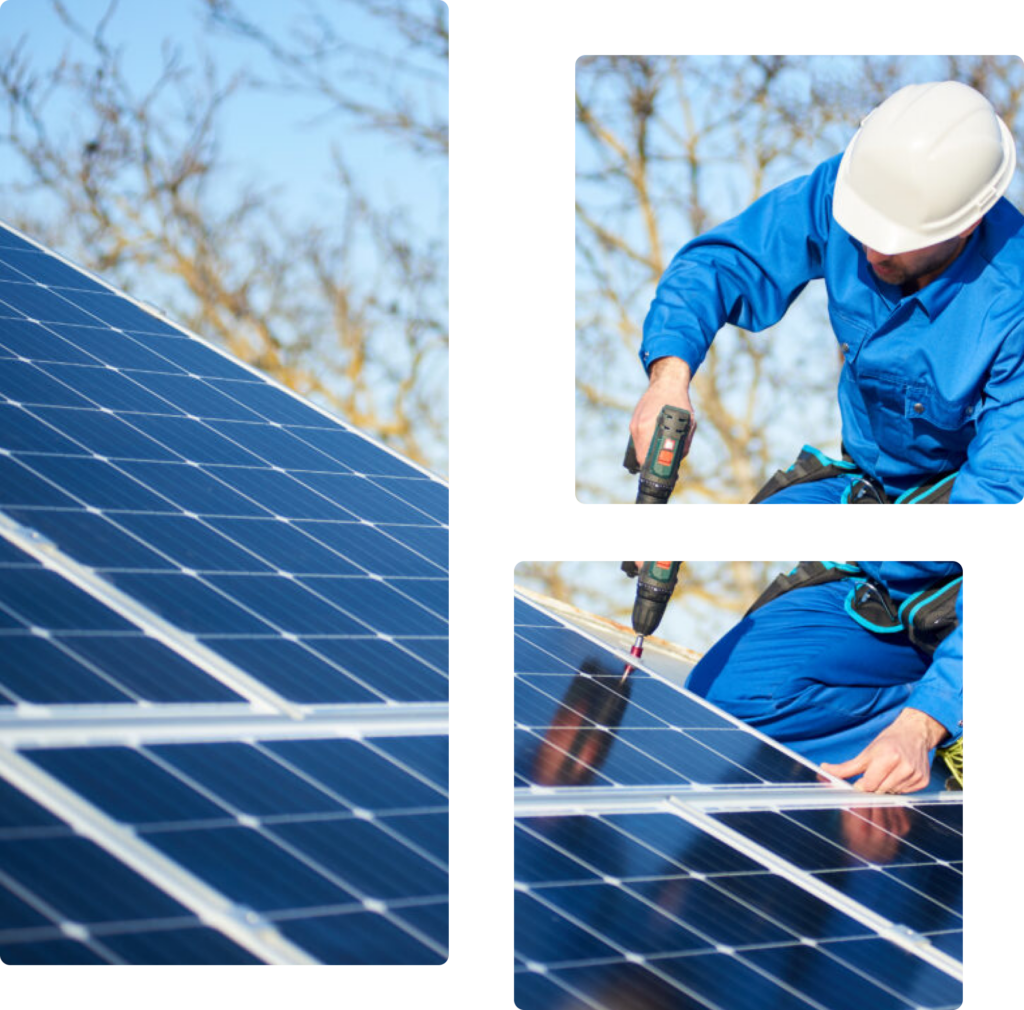 7 Ways Scoop Uniquely Helps Your Business
Our team works with hundreds of solar operations managers, design managers, permitting, installation and service leaders every week. This allows us to bring you an unparalleled depth of experience you simply won't get from generalist platforms.
Unlike off-the-shelf integrations that are limited in their API capabilities and require your team to maintain them, we offer a fully managed and hosted integration service. GLOO integrations mean powerful access to all of your favorite platforms, APIs and peace of mind that your integrations will be working everyday.
Instead of forcing a rigid one-size-fits-all box on your business, Scoop is made of building blocks you can easily configure.  Start with our library of solar Work Apps™ then use the intuitive interface and comprehensive library of video tutorials, guides and live customer support to tailor them to your exact needs.
With your field and frontline teams increasingly distributed, mobility is no longer a luxury but a necessity. Scoop was designed from the ground up to keep all your data, documents and media in sync across devices.  With our natively offline-available mobile iOS and Android apps , your techs can work from anywhere even from deep inside buildings or remote locations without a reliable network connection.
Canned or standard reports are a good start but from our experience each operation has different preferences and key questions they want to answer with analytics.  We took the same modular / configurable design mindset to analytics.  Our LOOXY™ analytics platform allows you to quickly and easily query your integrated operational data and answer key questions.
Have you been faced with the difficult decision of who gets a software seat and who doesn't? User based pricing means a good portion of your team – especially outside contractors – are left disconnected, exposing your projects to delays and risks. This is why we made Scoop pricing unlimited. You can extend the benefit of the platform to your entire team and control their access with flexible rules.
Digitizing and mobilizing your business processes and your team goes beyond just technology. You need a guide and partner to help you navigate change management, business process mapping, integrations, training and more.  We designed the popular Launch  Assist Program (LAP) to deliver these services in a cost-effective and efficient manner.
Your team deserves the best operations platform. Get started today.
250,000+ project sites use Scoop
"The software is exquisitely designed, very user friendly and delivers on my expectations for reporting. The team has been very hands on with how to best build out the platform."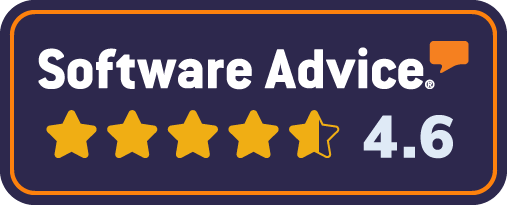 "Scoop has been a great partner and the platform is a tremendous asset. The system is very easy to use and it has considerably streamlined our field operations."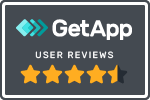 "The training that we've received as a company has been wonderful. The customer success team is always available and wants you to succeed."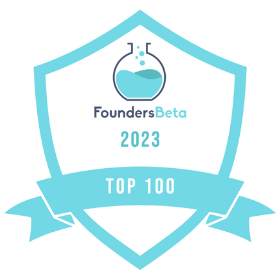 Scoop is recognized as one of the Top 100 Tech Companies to Watch in 2023.
How Scoop Transforms Your Solar Operations
Solar Operations
Before Scoop
Many chances for workflow & dataflow disruption & dropoffs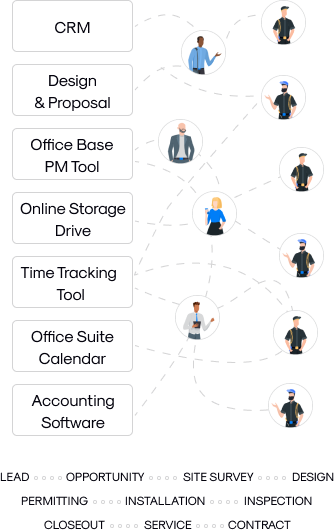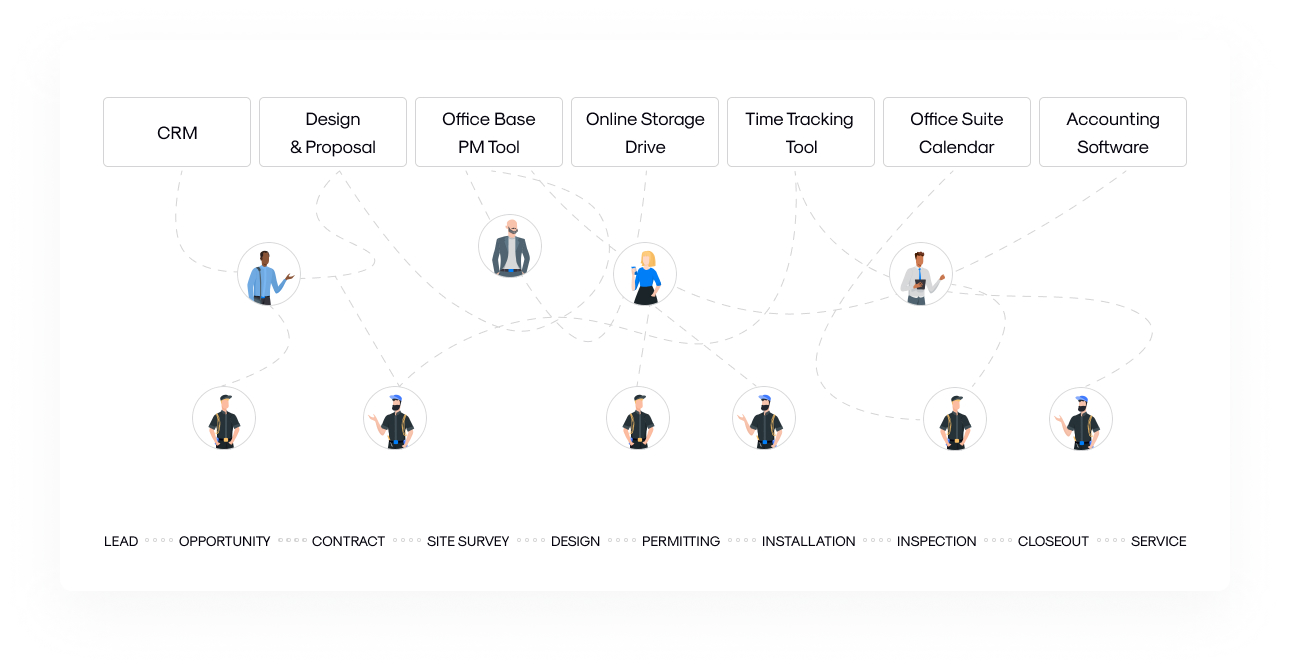 Solar Operations
After Scoop
Fully connected and automated workflows & dataflows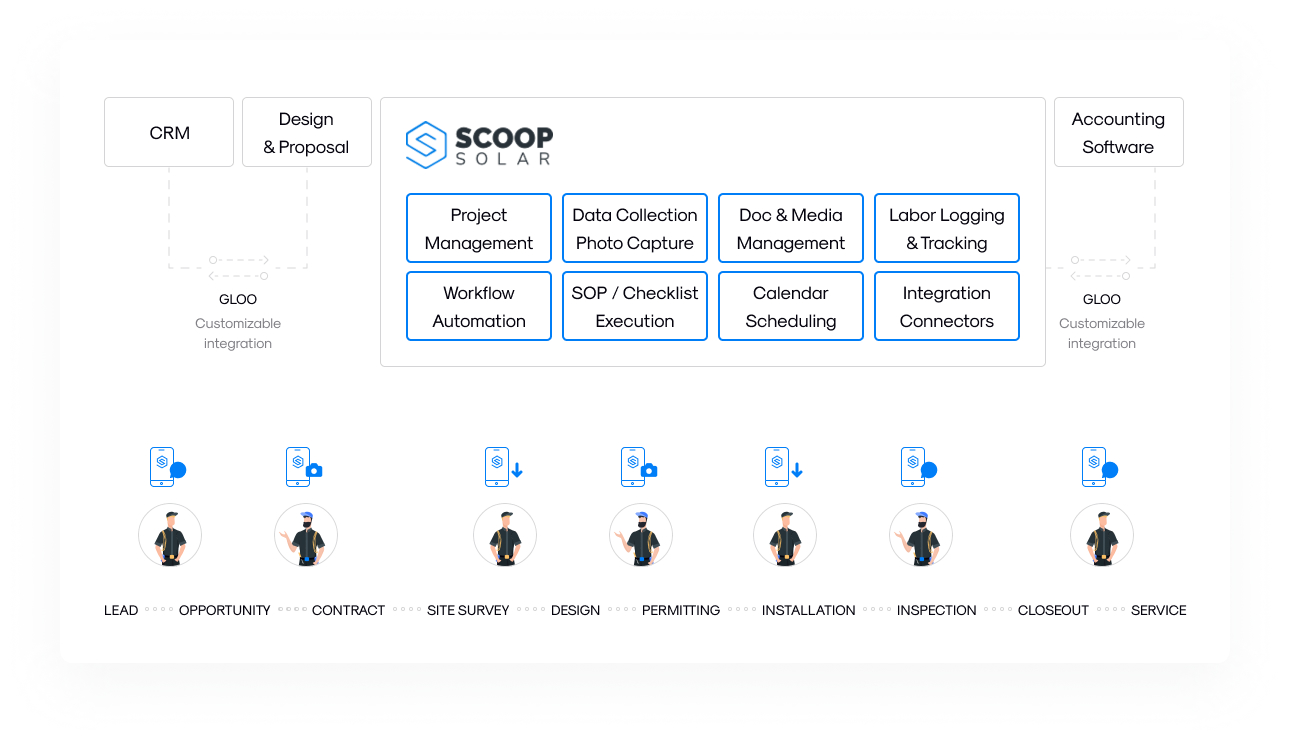 "Scoop has helped us tremendously with organizing our work, not to mention being a major asset for my team in the field."

"As the EV industry evolves, Scoop is our go-to solution to systematically define scope of work, schedule campaigns, assign resources, and track project completion."

"For us, Scoop is an innovation platform. It allows us to easily create custom apps to streamline many parts of our operations."

"Not only has Scoop saved us on some of our CRM costs for having to pay per user, but it's also saved us from having to hire additional people."

"We love the instant visibility from folks on-site in the field to in-house engineers during the site survey process. This has already helped us with reducing return visits."

Access the Scoop Information Kit
Please complete the form below to receive an email with the information kit.