Battery Storage Project Management
Scoop's project management software helps battery storage installers and service providers standardize, automate, and track your installation projects easily. Scoop is the leading software that helps renewable energy businesses scale their operations.
powering 250,000+ project sites worldwide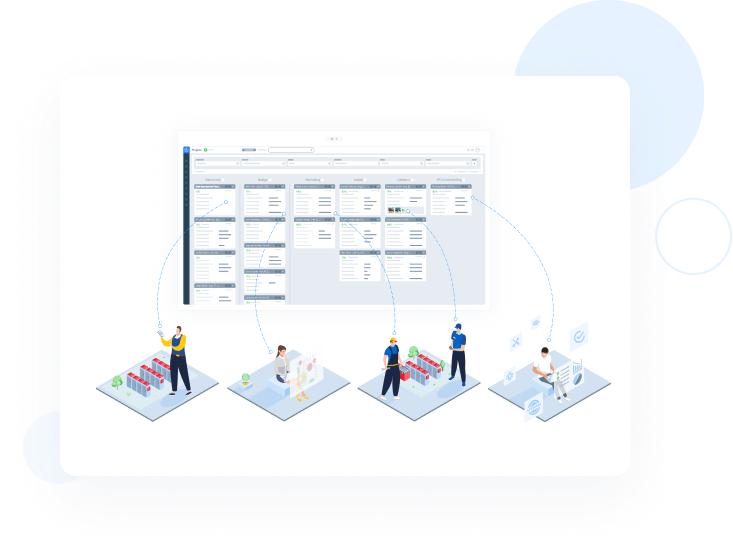 Simplify Battery Storage Installations
The Scoop platform makes it easy for battery storage installers to manage projects, installations, and service visits. Smart Forms™ and checklists features ensure required data, technical documents, and photos are collected while Work Apps allow you to apply best practices across your company. All pricing plans come with unlimited storage and user seats to ensure your internal team can collaborate with installation partners and contractors. 
Enable Field Crews with an Intuitive Mobile App
Facilitate remote and mobile work for your internal teams and installation partners while maintaining quality and safety. Work Apps™ provide clear instructions, checklists, media, documents, and task alerts to ensure your field team can follow systems and collect key data while on-site. The Scoop Mobile App gives your team the ability to view battery storage project data and manage any related fields.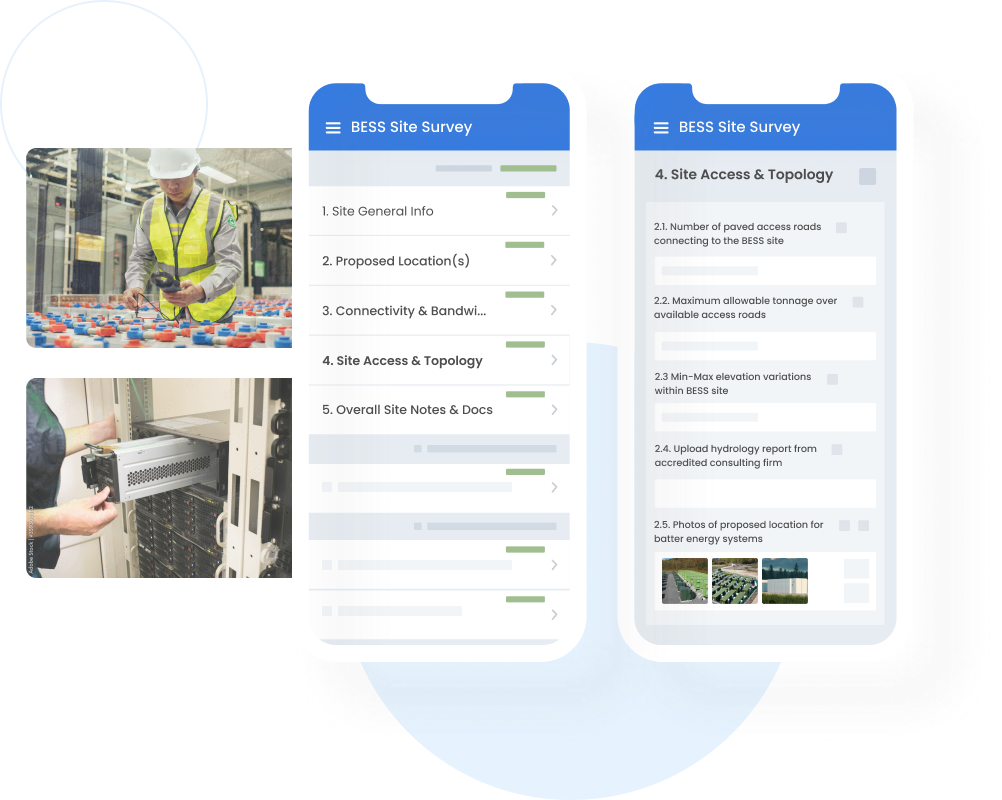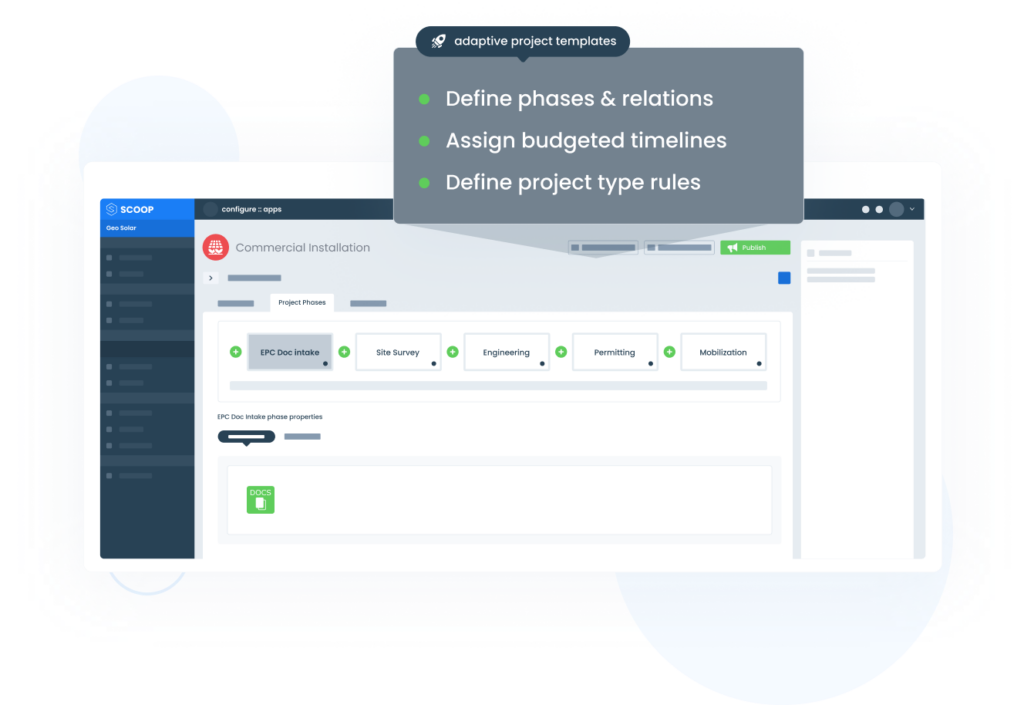 Standardize Battery Storage Installation Projects
Standardize your battery storage projects using project templates, automated actions, global fields, conditional display rules, and more. Scoop's technologies can lower costs across your renewable business and keep your battery energy storage projects simple.
Your team deserves the best operations platform. Get started today.
250,000+ project sites use Scoop
Get started easily with our unlimited user plans and dedicated customer support.
Create Real-Time Project Reports
Create, export, and share detailed reports with your internal team, external contractors, or other stakeholders. LOOXY™ is a reporting and analytics platform that provides real-time reporting on battery storage and other renewable energy projects, work orders, tasks, and overall team performance.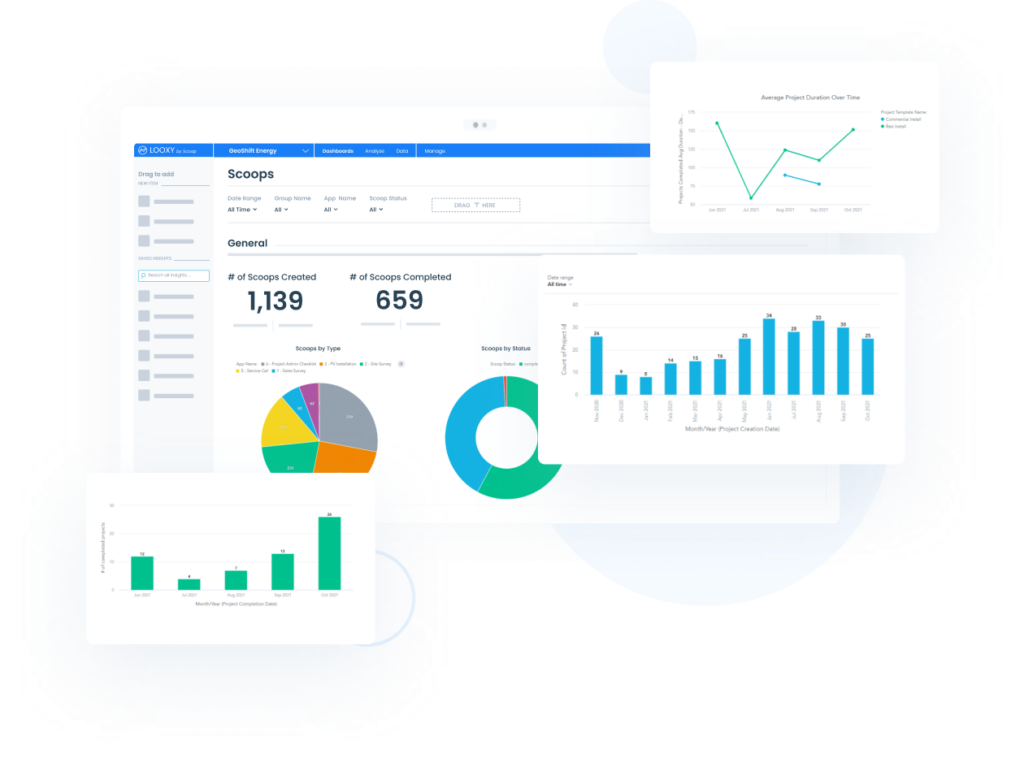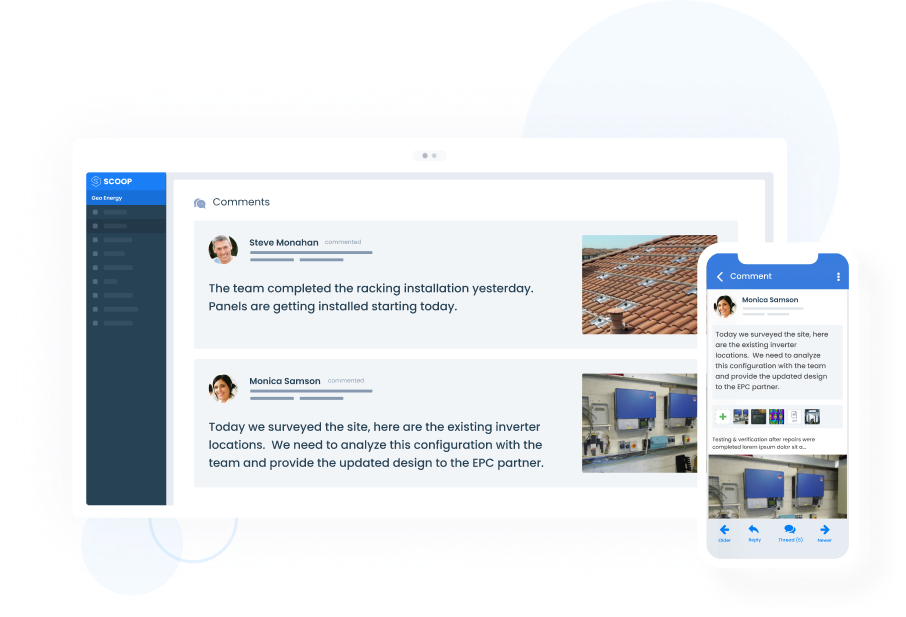 Increase Efficiency with Automated Workflows
Improve communication for your remote team and reduce project management challenges such as duplicate and manual data entry by auto populating client information, technical documents, and job site photos in relevant places across the Scoop platform. One of the benefits to using the Scoop project management platform is that it helps your business and its systems scale in the long term.
Build an Integrated Software Stack 
Reduce the time it takes for your project manager and other remote teams to locate important project data, documents, and media. Quickly create and share an automated PDF that consolidates all job closeout photos and client information into a professional document. Use GLOO™ integrations to communicate with key renewables software, including your finance tool to trigger an invoice once a battery storage installation is complete.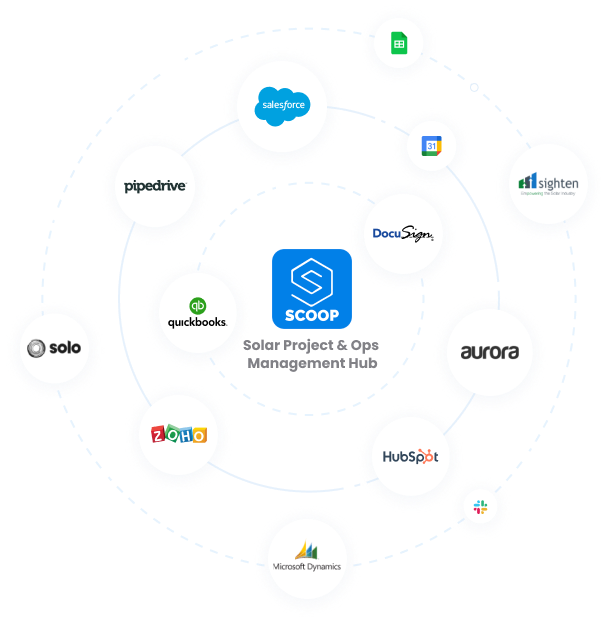 Transforming Energy Storage and Solar Project Management
"Scoop has helped us tremendously with organizing our work, not to mention being a major asset for my team in the field."
"As the EV industry evolves, Scoop is our go-to solution to systematically define scope of work, schedule campaigns, assign resources, and track project completion."
"For us, Scoop is an innovation platform. It allows us to easily create custom apps to streamline many parts of our operations."
"Not only has Scoop saved us on some of our CRM costs for having to pay per user, but it's also saved us from having to hire additional people."

"We love the instant visibility from folks on-site in the field to in-house engineers during the site survey process. This has already helped us with reducing return visits."