Executive Summary
SunSystem Technology (SST) serves the U.S. PV solar market in 16 states with development and support services.
As an independent and large scale solar services provider, SST's operations include residential and commercial O&M services.
Seeking a technology solution that would allow it to scale its national footprint, SST chose the Scoop Solar platform as the backbone of its field operations automation and engagement stack.
Key Results
$4.6 million in annualized operations savings
50% faster project turnaround
40% reduction in repeat site visits
80% labor reduction on report generation
"SunSystem Technology is on an incredible trajectory for growth, and Scoop Solar's flexible platform has been the perfect tool for us to grow with in our quest to reach for more."

– Derek Chase, CEO, SunSystem Technology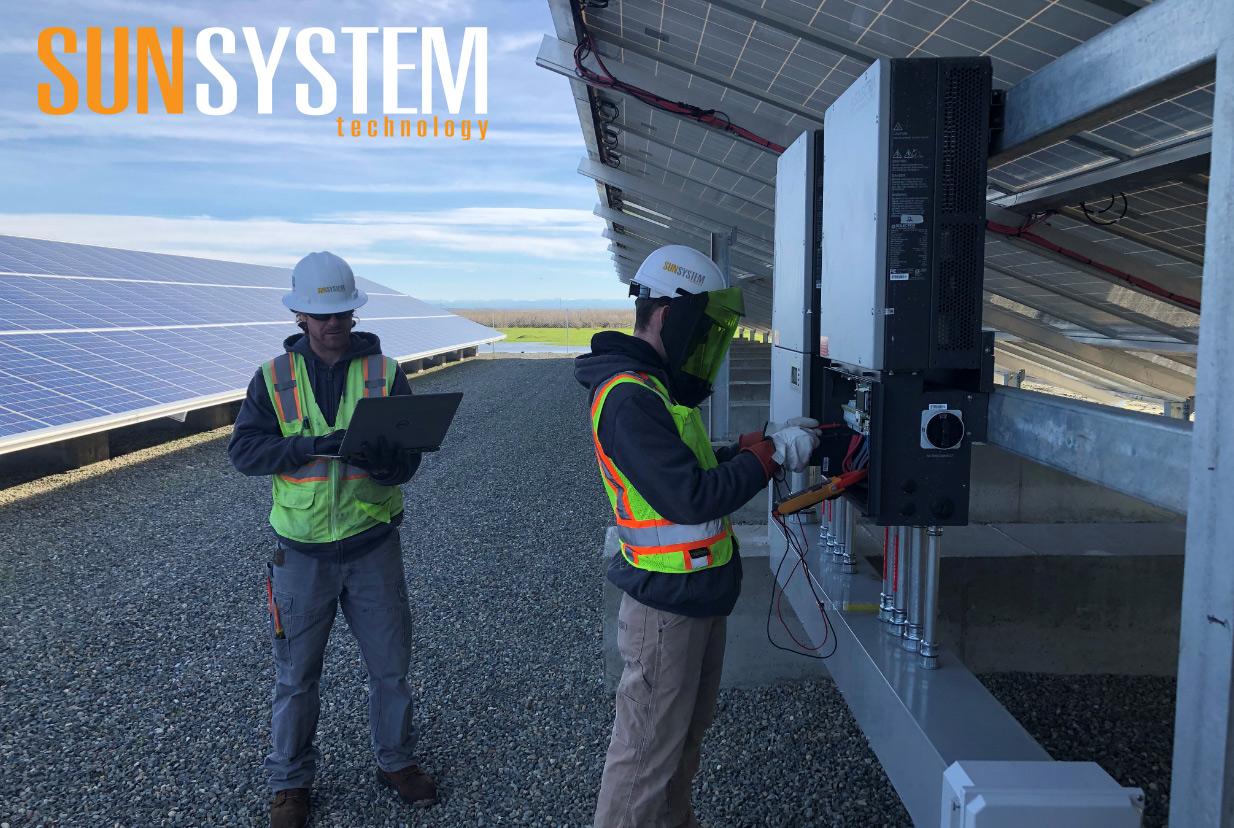 SunSystem Challenges
For Nick Snow and Josh Haney, who head SunSystem Technology's commercial and residential solar operations, helping teams deliver exceptional service while balancing the company's resources is a top concern. With a commitment to delivering professional and high quality commercial and residential service installation along with solar operations and maintenance (O&M) services, SST knew that they couldn't achieve the kind of growth they wanted without addressing their operational challenges. SunSystem Technology needed to change the way they operated in both the field and the office, and to overcome four key problem areas:
1. Missing and Disorganized Data
It was common for SST field technicians to use paper forms and their own memories when conducting site inspections. "Sometimes, [field crews] would forget to collect certain business info which led to a lot of wasted time trying to track that info down," said Mark Martinez, Business Applications Manager.
2. Inefficient Report Generation
Quickly and accurate report deliver was critical for service completion and customer retention, but each of of SunSystem Technology's commercial commissioning clients required a different report format. With each report taking upwards of 6-8 hours to complete—not including missing site inspection data—staff were spending too much time manually creating and editing documents.
3. Repeat Site Visits (Truck Rolls)
Inconsistencies in data collection and task execution were leading to many projects requiring additional site visits to gather information that was missing or incorrect. This added substantially to the cost and timeline of projects, with each return visit costing roughly $300-$500 in addition to a half a day being wasted.
4. Overhead Costs
With SST's growing national footprint, streamlining operations became critical. The tools and methods that had worked well to this point could no longer scale with the company, and there was pressure across the board to lower overhead costs. SST needed to invest more resources into operations—not administration—and free up employees to focus on high value tasks.
"Our staff spend too much time manually sourcing data and re-arranging photos to format (reports for clients)."

– Mark Martinez, Business Applications Manager, SunSystem Technology
The Solution: Scoop Solar
Focused on resolving these issues, Snow and Haney began looking at technology solutions to streamline their solar operations. Early on, they noticed that many of the solutions they assessed appeared to have one or more glaring issues that made them unsuitable—from restrictions on multimedia capabilities, to unfriendly user interfaces, or missing communications features. Snow and Haney knew that the solution they needed had to be best-of-breed, multi-capable, and easy for field technicians to use to address their major issues.
Implementing WorkApps™ and Mobile Smart Forms
SunSystem Technology quickly became experts at building out their own WorkApps™, setting access controls and permissions and onboarding their employees as users. SST's field technicians used Scoop's mobile WorkApps™ to quickly fill out the necessary information for each site visit while also having immediate access to important information they needed to complete their work. With the inclusion of mandatory smart form fields and the ability to attach photos, videos, comments and more to each form submission, site inspections could be completed in a fraction of the time with the highest level of accuracy.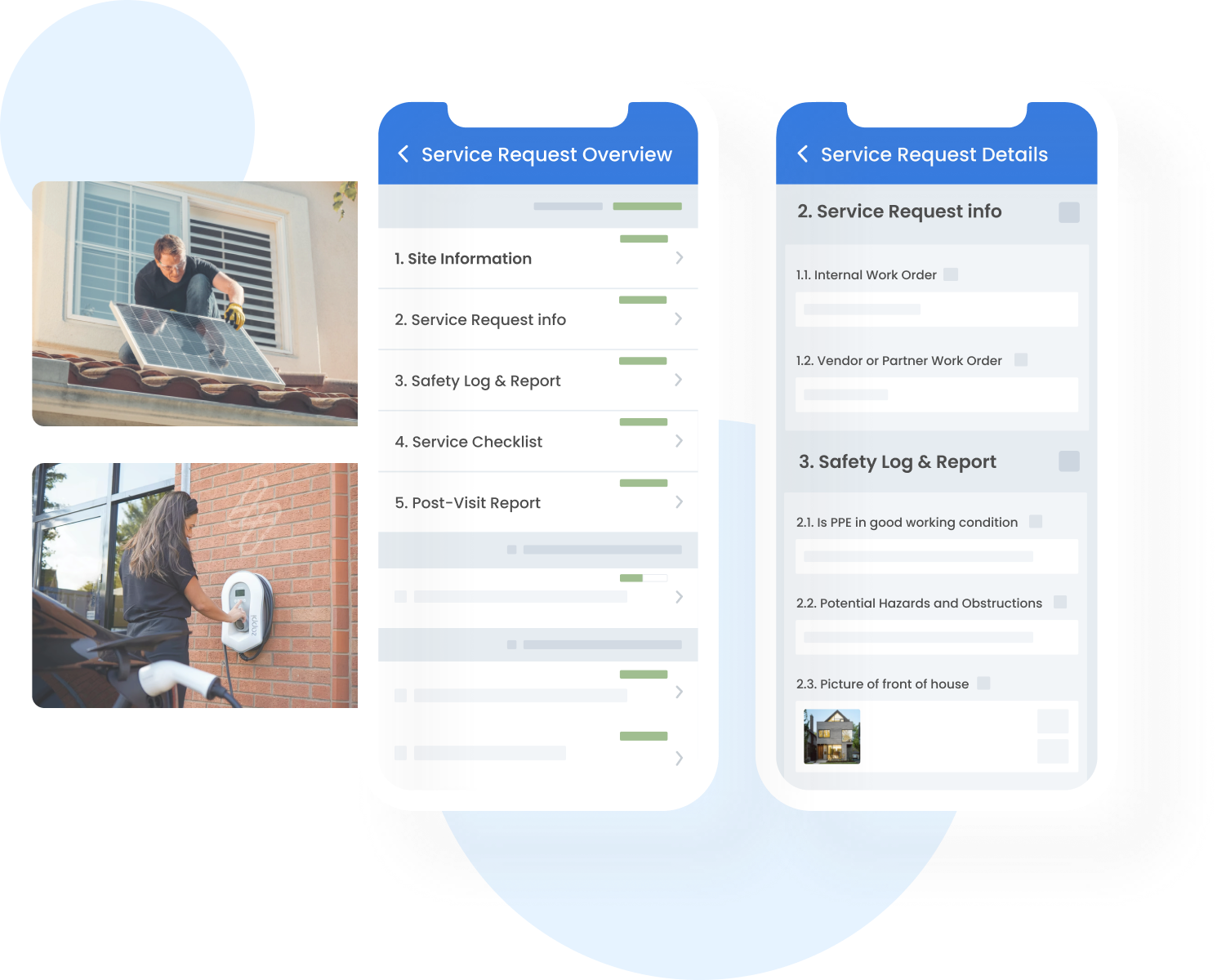 Simplifying Report Generation
SunSystem Technology began automating the generation of reports by creating custom report templates that worked in tandem with Scoop's smart forms. With a single click, users could format and compile full reports that incorporated images and comments collected in the field. This eliminated extensive manual editing, improved accuracy and quality, and made generating reports much faster.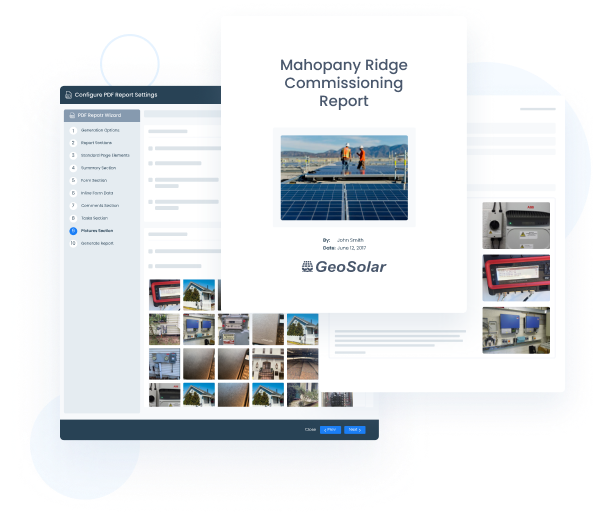 Eliminating Overhead Costs
SunSystem Technology leveraged Scoop's in-app communication system to make it simple for field technicians to contact and request support from other crew members or from the office. By simultaneously linking office and field crews, Scoop helped remove unnecessary time delays and mistakes that were prevented some some of SST's finest from doing the jobs they were originally hired to do. Digitizing SST's process and forms allowed them to refocus their resources more effectively. High-value employees that spent hours on administration work were now able to freely focus on high value tasks.
"The peace of mind that comes with using Scoop to manage field data and activities is invaluable." 

– Mark Martinez, Business Applications Manager, SunSystem Technology
Results
Since implementing Scoop, SST has expanded their usage of the platform to continuously streamline and automate more processes. Today, they have over 100 employees on the platform, and use upwards of 35 WorkApps™ to manage hundreds of field activities and service requests per month. They have boosted the level of accuracy of the data recorded by mobilizing smart forms—field technicians now rarely miss information during site visits due to the mandatory field settings.

By eliminating inefficiencies and unnecessary expenses including redundant data entry and extra truck-rolls, SST has realized savings over $4.6 million annually while successfully scaling their operations on a modern, mobile SaaS platform that makes it easier to attract and retain high quality talent.
Specific savings have come from:
$3.39M saved by reducing repeat field travel for high value personnel
$1.07M saved by reducing the effort needed to report and resolve field issues
$134k saved by eliminating manual data entry, updating, and dissemination of documents
$38k saved by reducing the cost of printing, revising and re-distributing forms
The team has strongly positioned SunSystem Technology to continue to grow nationally without overhead inefficiencies impacting productivity and profitability. By leveraging Scoop's connectors and application program interface (API), SST continues to refine their operations through integrations, making Scoop an integral part of their mission critical processes.
The Scoop team continues to work closely with SunSystem Technology to address their specific needs by building configurable features or "Lego blocks" that SST and other solar clients can use to configure increasingly capable WorkApps™ moving forward.
Derek Chase, the company's CEO puts it this way: "SunSystem Technology is on an incredible trajectory for growth, and Scoop Solar's flexible platform has been the perfect tool for us to grow with in our quest to reach for more."