This blog is designed to keep you informed on our work over the past quarter, including feature releases, upcoming features to look forward to, and Scoop Solar company updates. Contact us to learn more.
New Feature Releases
Multiple Automated Actions
Before this feature was released, Scoop users were limited to one of each Auto Action type – assigning crews and tasks, creating another scoop, and sending email and PDF reports. Our customers asked for the ability to build an unlimited number of auto actions and we listened! Scoop users can now add multiple automated actions as well as adjusting the order in which they are triggered and switching them on/off as they are needed. This means you can now trigger multiple automated emails, assign several tasks to various team members, and more.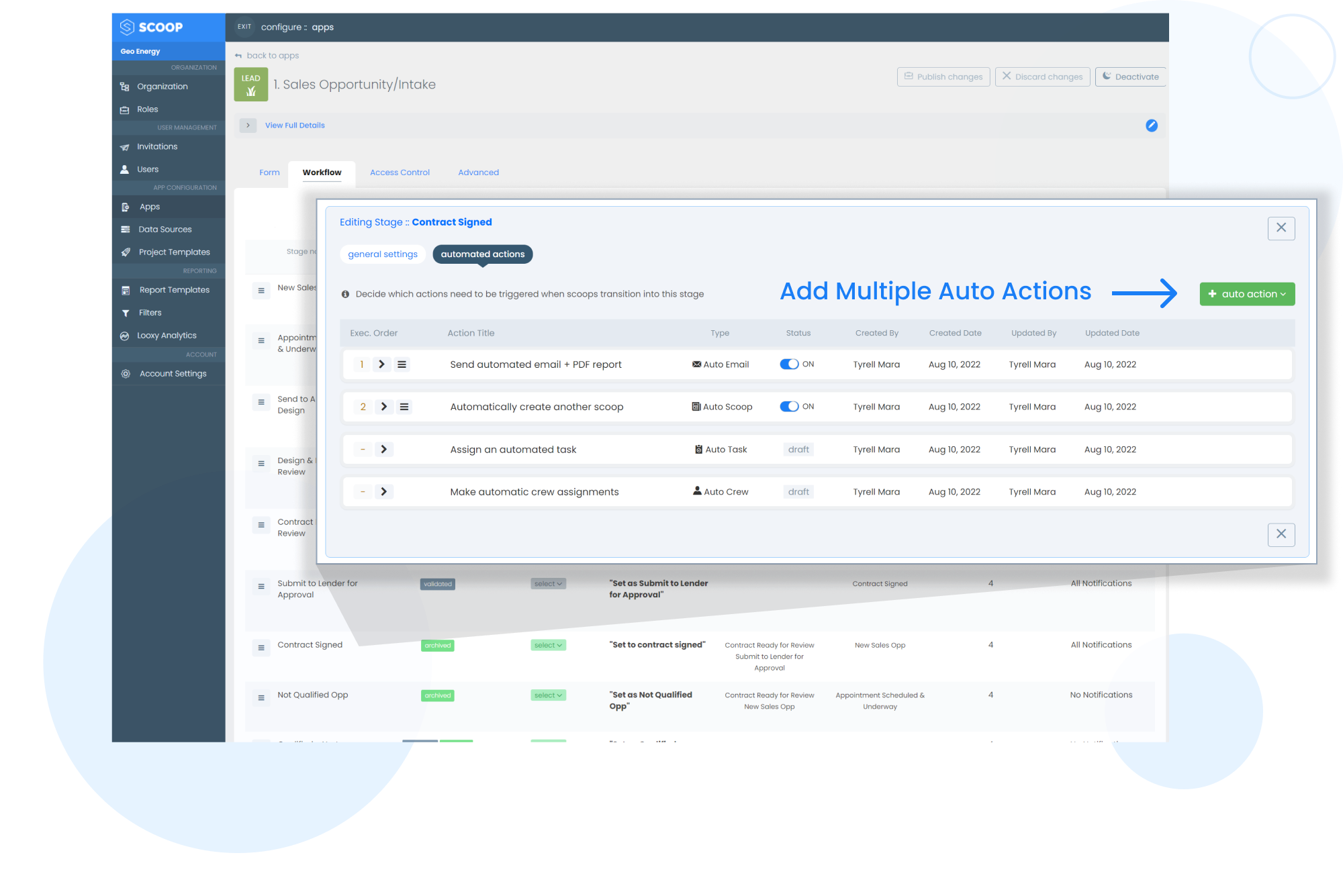 Mobile Data Optimization
Mobile Data Optimization is a developmental update that speeds up login and synchronization processes, as well as optimizes storage usage on mobile devices by ensuring only user-specific important data is downloaded to each device.
To take advantage of this feature: 
You must be a current customer of Scoop with an active Scoop account.

Sync your existing Scoop mobile app to upload your data to the server.

Log out.

Please note: if you see a warning that you have unsynced data, you must

bulk export media first

. 

Log in using your Scoop account user ID and password.

Enjoy!
Permissions Scheme for Creating New Scoops
We now provide Scoop admins with the ability to control who can create new scoops. Previously all users were able to create new scoops and while this flexibility has its advantages, it can result in duplicate scoops. This feature release allows admins to apply specific permissions to scoops within the existing Permission Scheme settings for each app.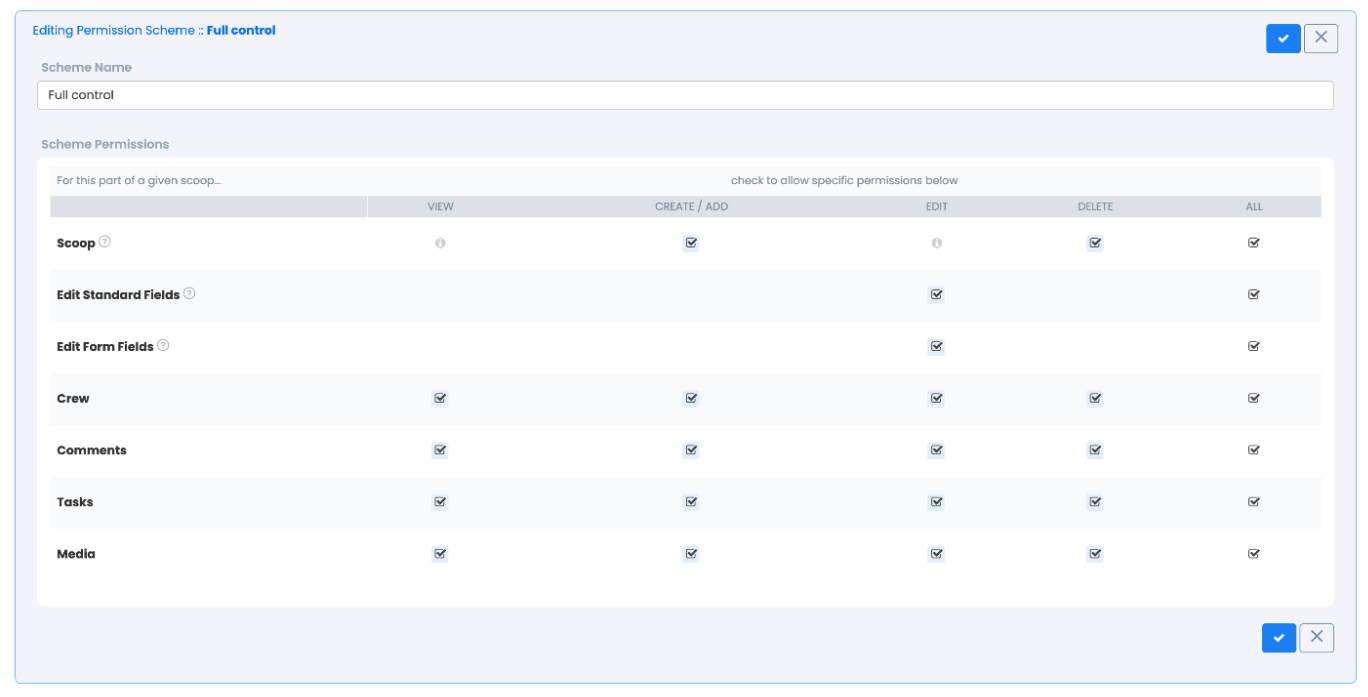 Coming Soon…
Our team is working hard to complete the final testing of these features and we are excited to get these out to you in the near future. Keep an eye out for dedicated email announcements! 
Scheduling Conflict Detection 

Ability to Reference Project Fields in Apps
Other Announcements
The US Climate Bill, also referred to as the Inflation Reduction Act, is a groundbreaking US legislation that attributes huge funds over the next decade towards Energy Security and Climate Change programs. This bill sets the solar and renewable industries up for a decade of unprecedented growth. In fact, it is predicted that between 2020 and 2030, the demand for solar energy installers will increase 52.1%.
Are your renewable operations set up for growth? Scoop continues to see huge growth in demand from across the solar, battery storage, and EV charging markets. In response, our team is ramping up efforts across the board and bringing on additional resources to help us accelerate new features and provide you with unparalleled customer service and support. 
Continue to stay connected with us by checking out our blog and following us on social @ScoopSolar.