Residential Solar Project Management
Scoop's solar project management software makes it easy for residential solar companies, installers, and service providers to standardize, automate, and track projects.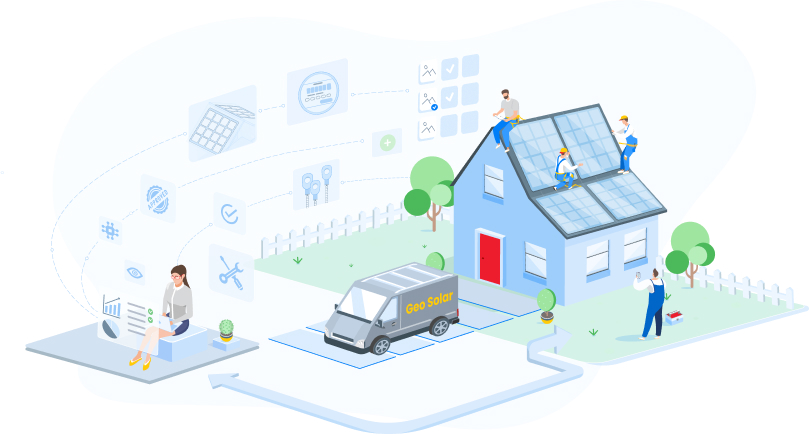 powering 125,000+ project sites worldwide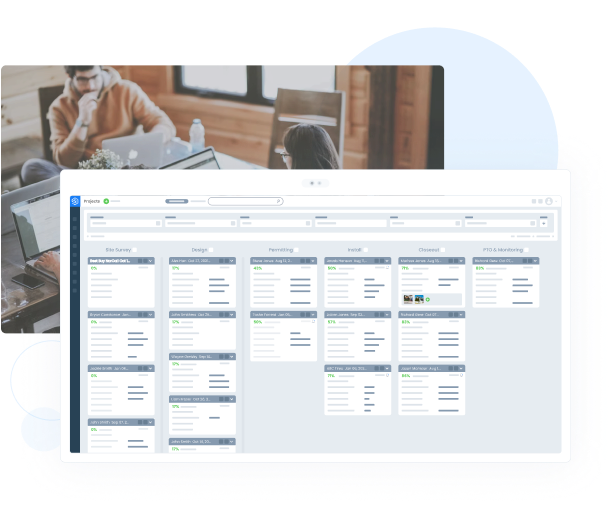 Simplify Solar Project Management
Scoop's solar project management software makes it easy for residential solar installers to manage projects, installations, and service visits. Smart Forms™ and checklists features ensure required data, documents, and photos are collected while Work Apps allow you to apply best practices across your company. All pricing plans come with unlimited storage and user seats to ensure your internal team can collaborate with installation partners and contractors. 
Empower Field and Office Teams
Provide site surveyors, technicians, and solar sales teams with accurate and consistent data while on site for a residential solar installation. The solar mobile app provides on-the-go calendar and scheduling access to your team and makes it easy for your company to manage project tasks and communication.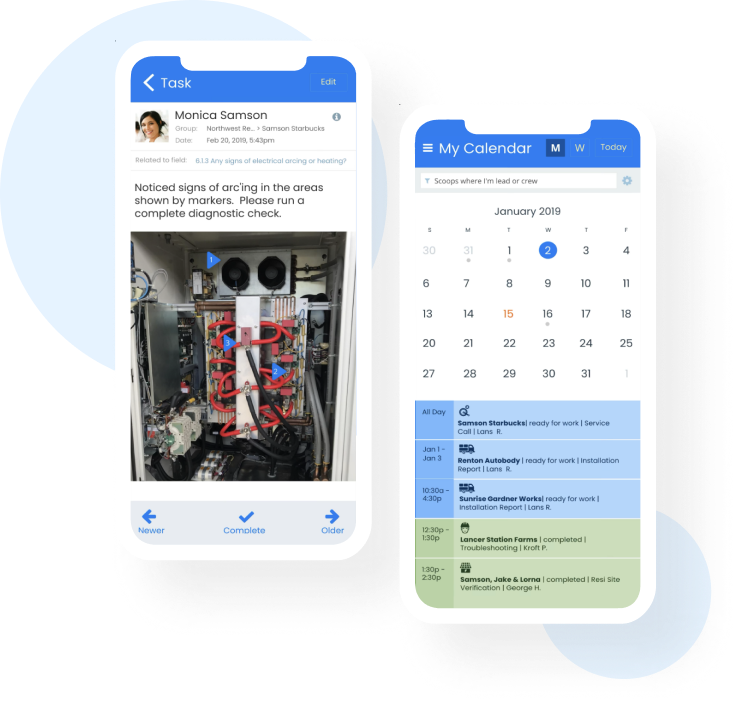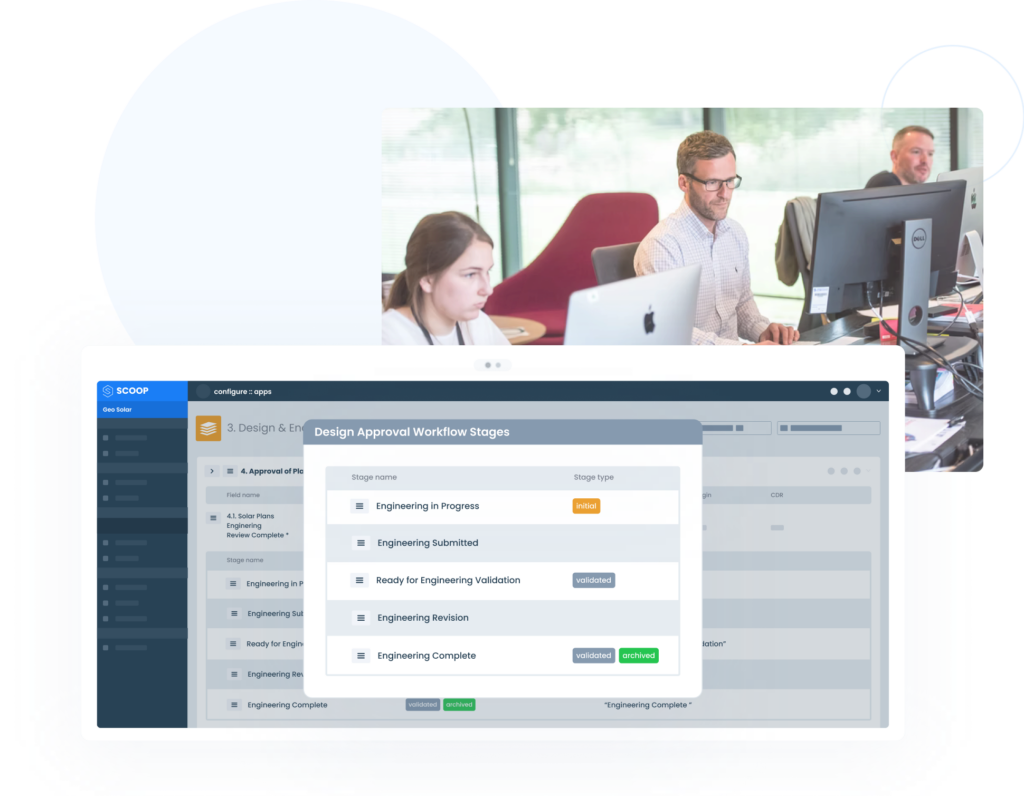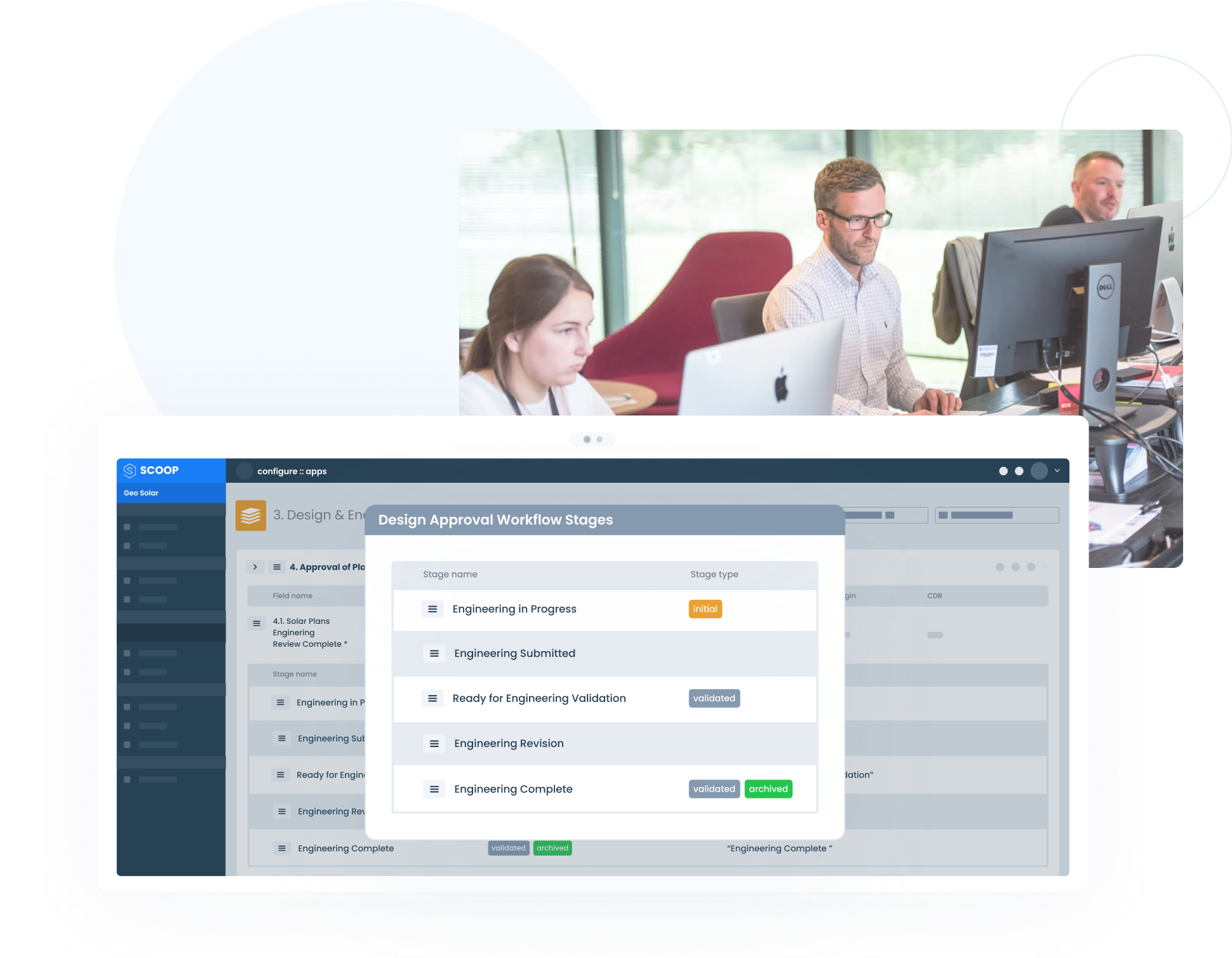 Automate Workflows and Data Collection 
Improve communication and reduce project management challenges such as duplicate and manual data entry by auto populating documents, client information, and residential site photos in relevant places throughout Scoop's solar project management software. Schedule engineers, contractors, and a project manager and create automated tasks and reminders at critical project stages, ensuring key processes aren't missed.
Your team deserves the best operations platform. Get started today.
125,000+ project sites use Scoop
Get started easily with our unlimited user plans and dedicated customer support.
Increase Efficiency Across Teams 
Reduce the time it takes for your team to locate important data, documents, and media. Your project managers can quickly create and share an automated PDF that consolidates all job closeout photos and client company information into a professional document. Use GLOO™ integrations to communicate with multiple tools, including your accounting software to trigger an invoice once a solar job is completed.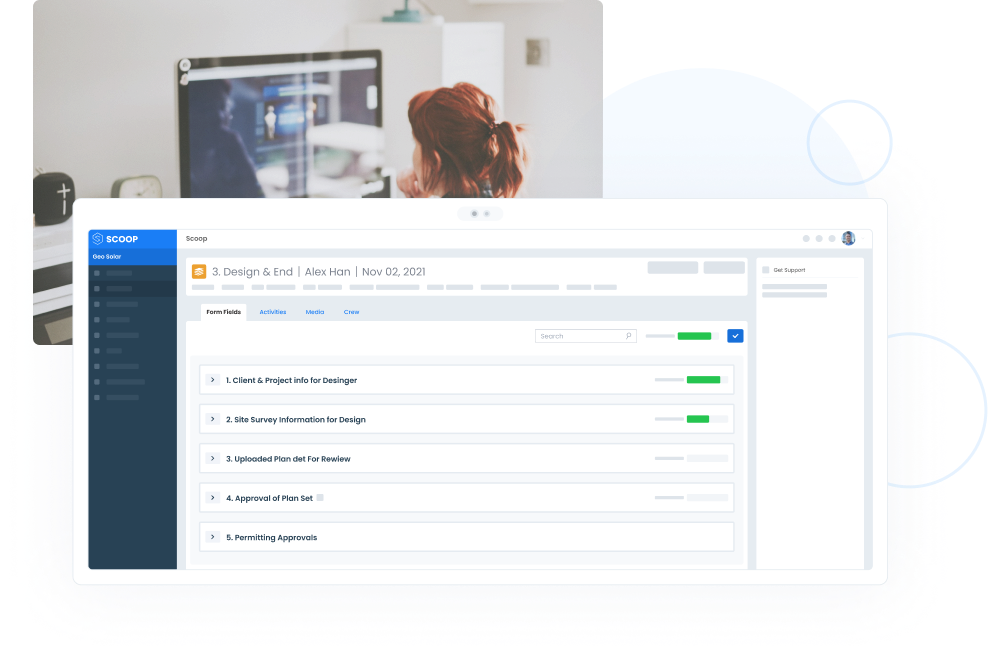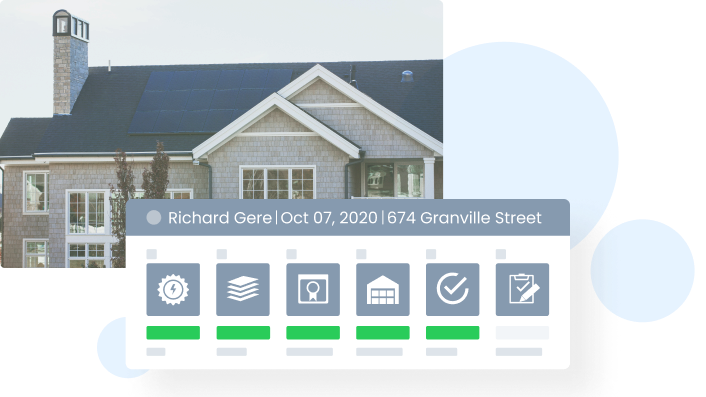 Implement Data Collection Best Practices
Create Job Hazard Analysis (JHA) and other safety checklists to ensure critical steps are followed while your team members are on site for a residential solar installation. Conditional Display Rules and mandatory fields enforce data collection before projects can progress – capturing site photos for job closeout, for example. 
Create Real-Time Project Reports
Create, export, and share detailed reports with your internal team, external contractors, or other stakeholders. LOOXY™ is a reporting and analytics platform that provides real-time and high-quality reports on projects, work orders, tasks, and overall team performance. Choose from multiple metrics including system and project types by date, sales pipeline performance, warranty status, average installation timeline, and more.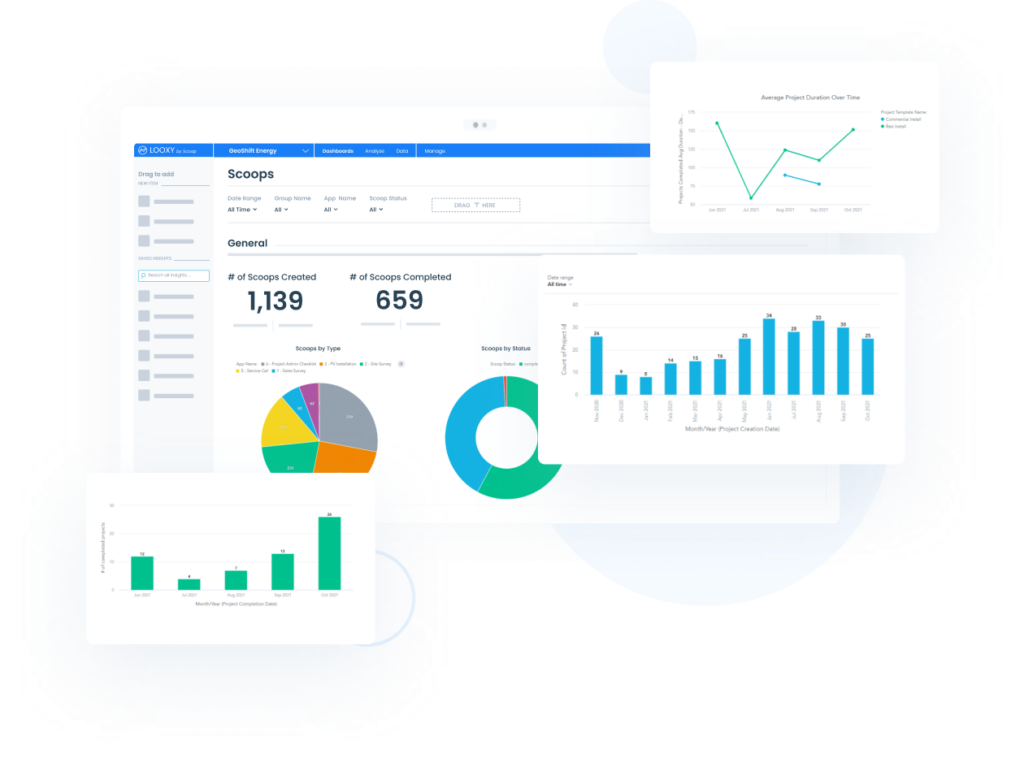 View Our Solar Software Suite
If you're considering Scoop or just want more information, we're happy to help. Please fill out the form below or give us a call +1 (888) 420-1809 and we'll have a member of our team follow up with you right away.
"Scoop is something that we knew that we wanted to move to immediately. We knew it was going to be able to help us manage all of our projects across the board."

"Scoop was the only thing that had the capability of doing what it does. We could use other tools and update customers but it's not the same."

"When I open Scoop, I'm getting a bird's eye view of all of the projects in progress. It has everything right there."

Pricing That Scales With You
Explore Residential Solar Articles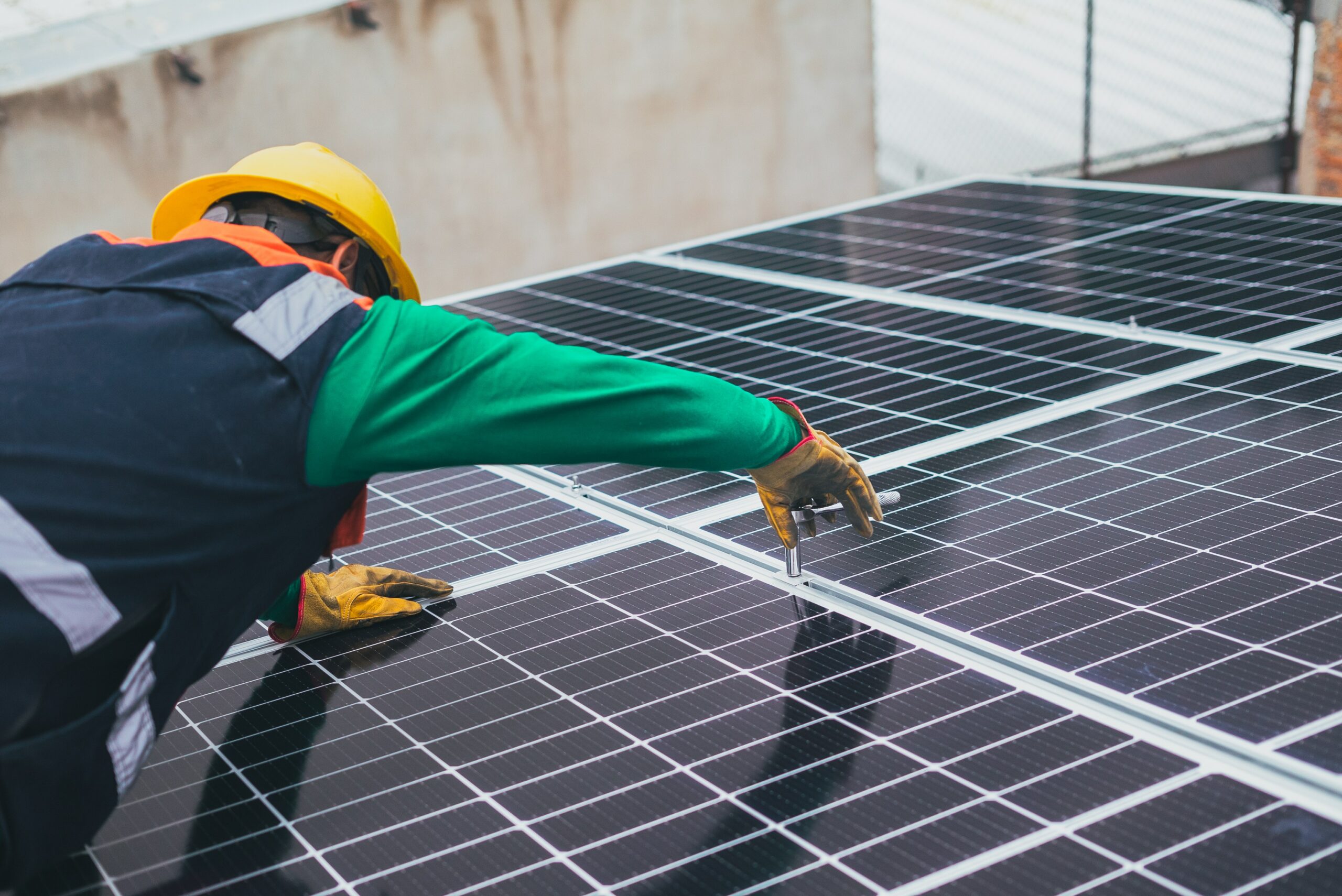 Solar Operations and Maintenance (O&M) is an extremely important function of any solar energy business. Solar installations can be quite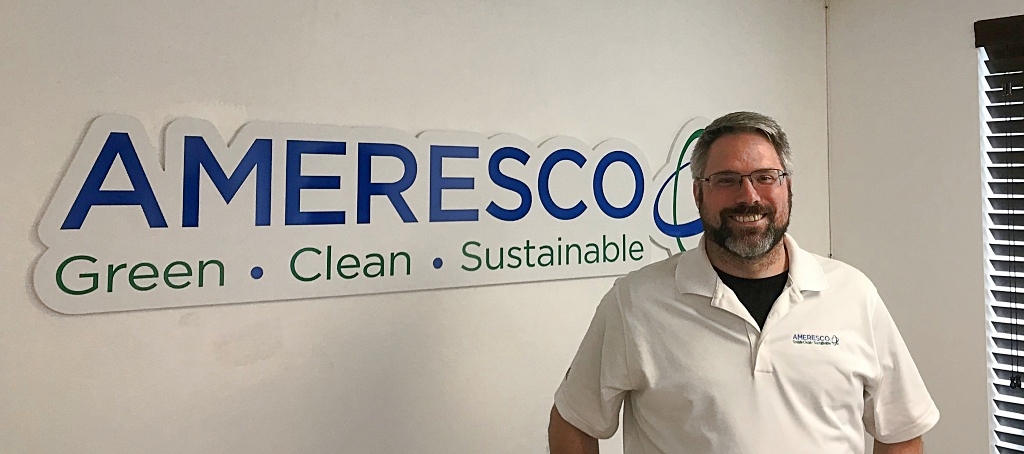 Solar O&M Innovation Spotlight: Ameresco As solar energy has increasingly been adopted at large commercial and utility scale in the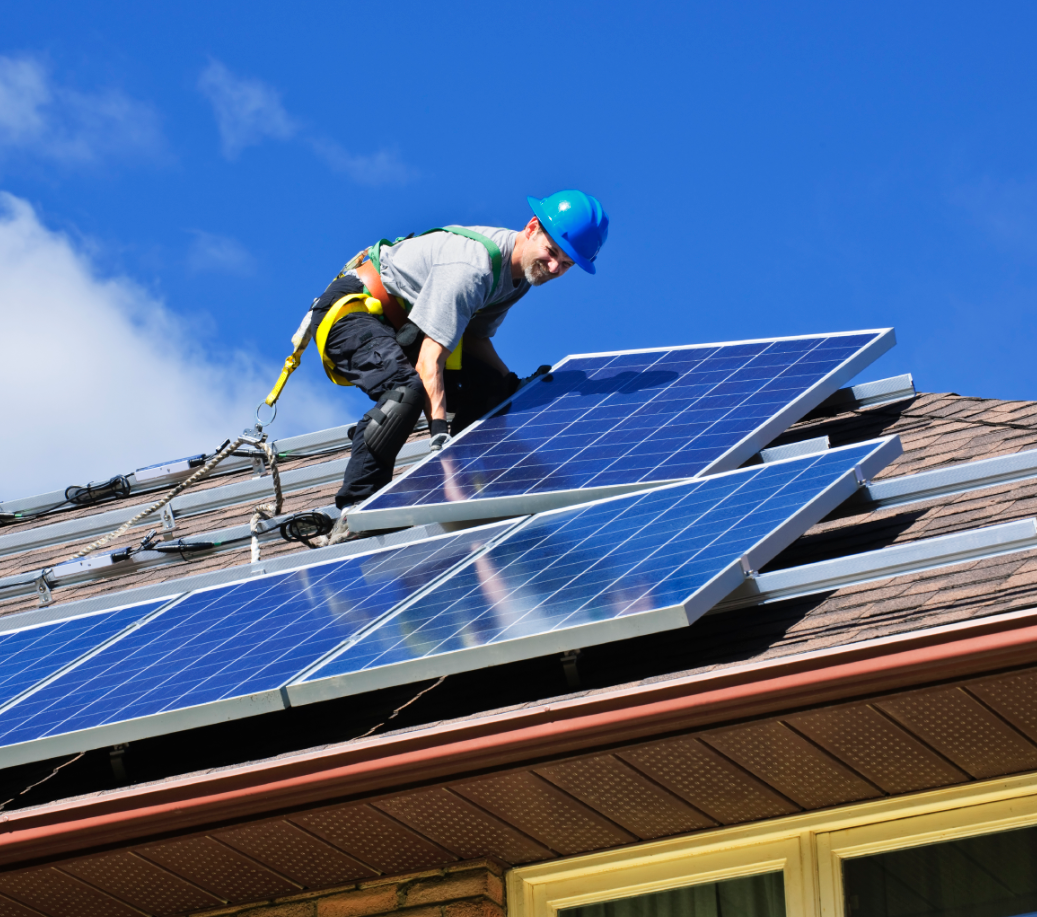 One of the most exciting parts of working in the field of solar energy today is how fast the technology