Leading solar companies understand the importance of investing in a solar software stack that is tailored to your specific needs. A variety of software solutions exist to help solar energy companies streamline operations, automate recurring tasks, and solve specific pain points. These software tools are not only best-of-breed, but they also offer robust integrations that connect with other tools to provide an end-to-end solution.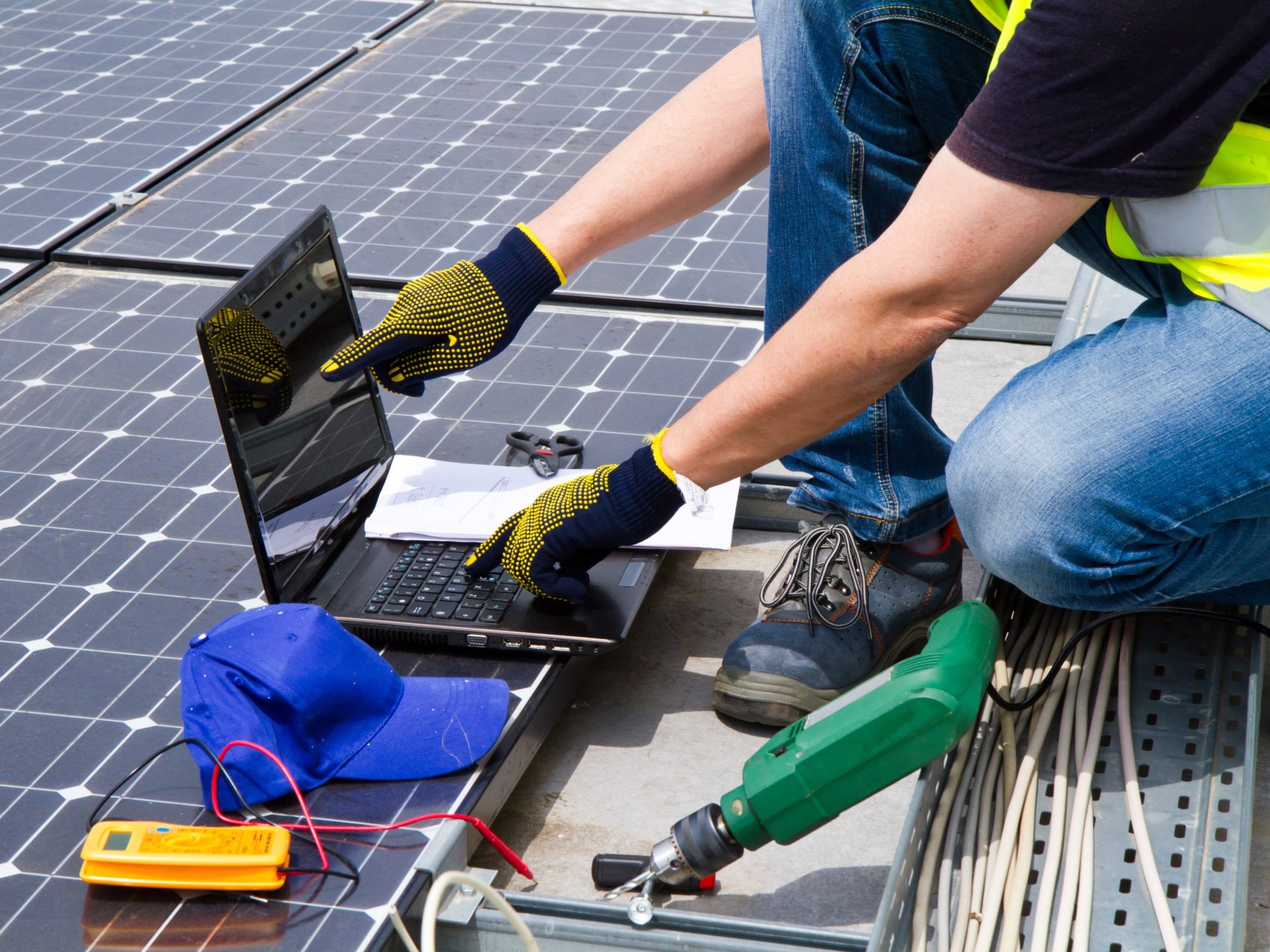 This article will explore five solar energy solutions and how they increase team efficiency and streamline key areas of your business – from the sales process and lead generation to proposals, site visits, installation and service projects, customer support, and more.
Scoop Solar
Scoop is a solar project management software that allows renewable energy businesses to track projects, improve collaboration, and automate workflows. The cloud-based platform makes it easy for office teams to access information from the web app while project managers, solar installers, and service providers can quickly update project data from their mobile device. Commercial and residential solar, EV charging, and battery storage companies alike use Scoop to manage projects, capture site photos, organize data and documents, and improve internal collaboration.
Aurora Solar
Aurora Solar is a solar PV design and sales software company that uses computer vision to help solar companies rapidly design systems that are tailored to specific customer requirements. Its proprietary measurement and modeling technologies help speed up and lower the cost of solar power installations, and the AI-enabled technology helps teams with remote site analysis and energy production estimates. Aurora Solar customers can create a proposal with personalized, permit-quality accuracy using just an address, an energy bill, and a few clicks.
OpenSolar
OpenSolar is a solar sales, management, and design software company. From marketing and lead management to solar system design, sales, installation, and service, OpenSolar is a free software service that allows  solar manufacturers and solar finance companies to better serve their dealer networks. With Solo, solar businesses can customize interactive proposals, streamline their solar permitting process, and have their end customers approved for solar financing without ever leaving the platform.
Bodhi
Bodhi is a solar referral and customer experience software that makes supporting your customers an easy task. Bodhi automates your customer communications and keeps them informed with a personalized project tracker that updates via text, email, and in app. The software also monitors your installs and alerts customers of any performance issues, allows you to generate and capture referral leads, and helps generate post-install sales.
Solo
Solo is a solar sales platform that allows solar and roofing companies to generate custom solar proposals and automate closing processes with a one-click signing experience. Solo even delivers certified engineering documentation to support ongoing compliance. The platform prides itself on speed and the ability to deliver sales-ready proposals faster than its competitors and features include weather analysis, energy efficiency modeling, financial analysis, and more.
Creating the Perfect Solar Software Stack
In order to create the optimal solar software stack, your company will want to invest in best-of-breed software tools that integrate and work together to streamline processes, workflows, project updates, customer data, and more.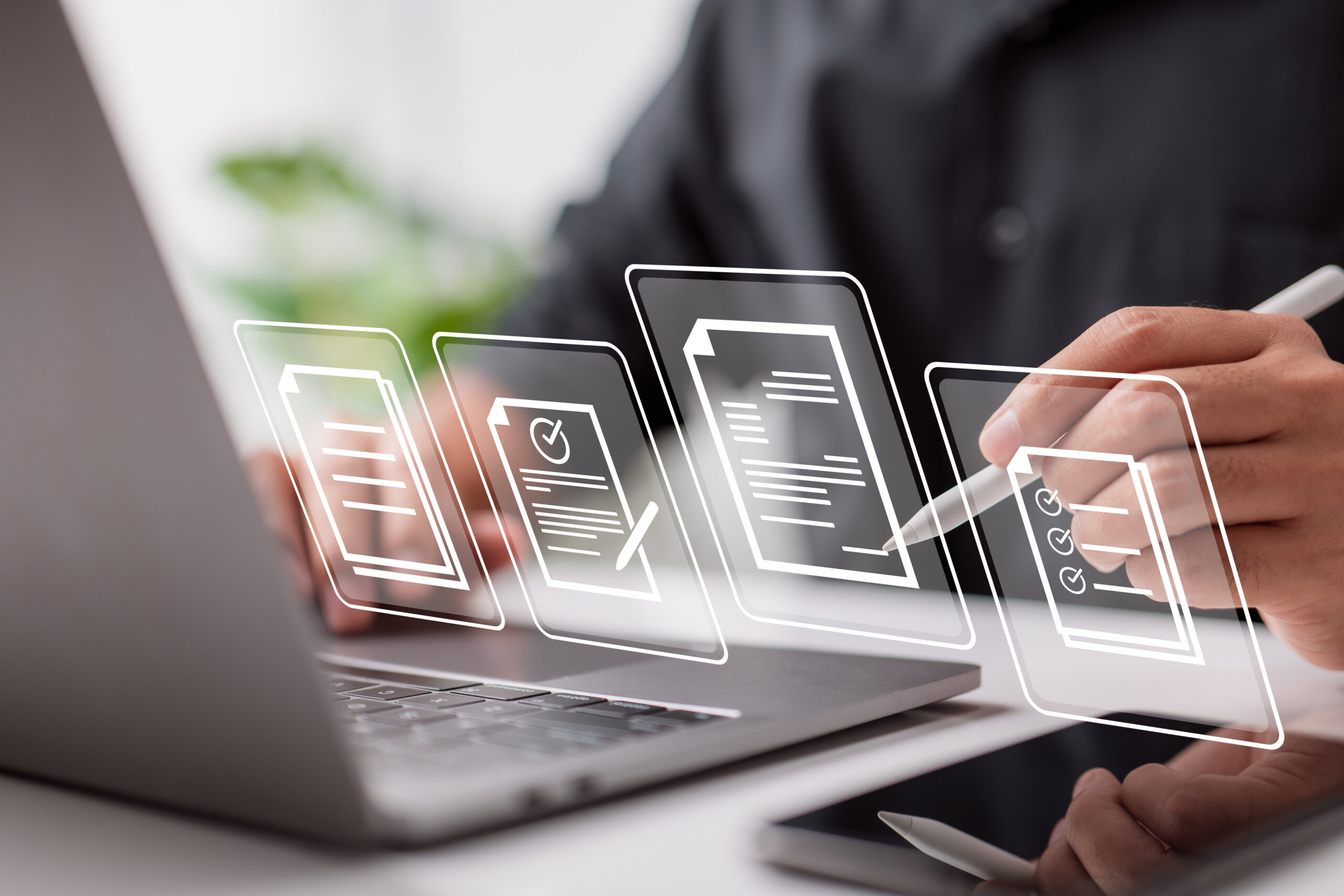 Not only are the above-mentioned solar software solutions each experts in their specific business function, but they all offer robust integrations to connect with other tools – seamlessly sharing data and providing an end-to-end solution for solar energy companies.
To learn more about integrating Scoop with solar software tools, book a demo or check out these resources: