PV Squared is a worker-owned cooperative focused on high quality, full service solar for homes and businesses. An expert in solar design, installation, permitting, and policy, the company has 20+ years of experience and their focused approach to solar throughout western Massachusetts and southern Vermont has resulted in PV Squared being voted the Best Solar Company in the Valley for the last nine years.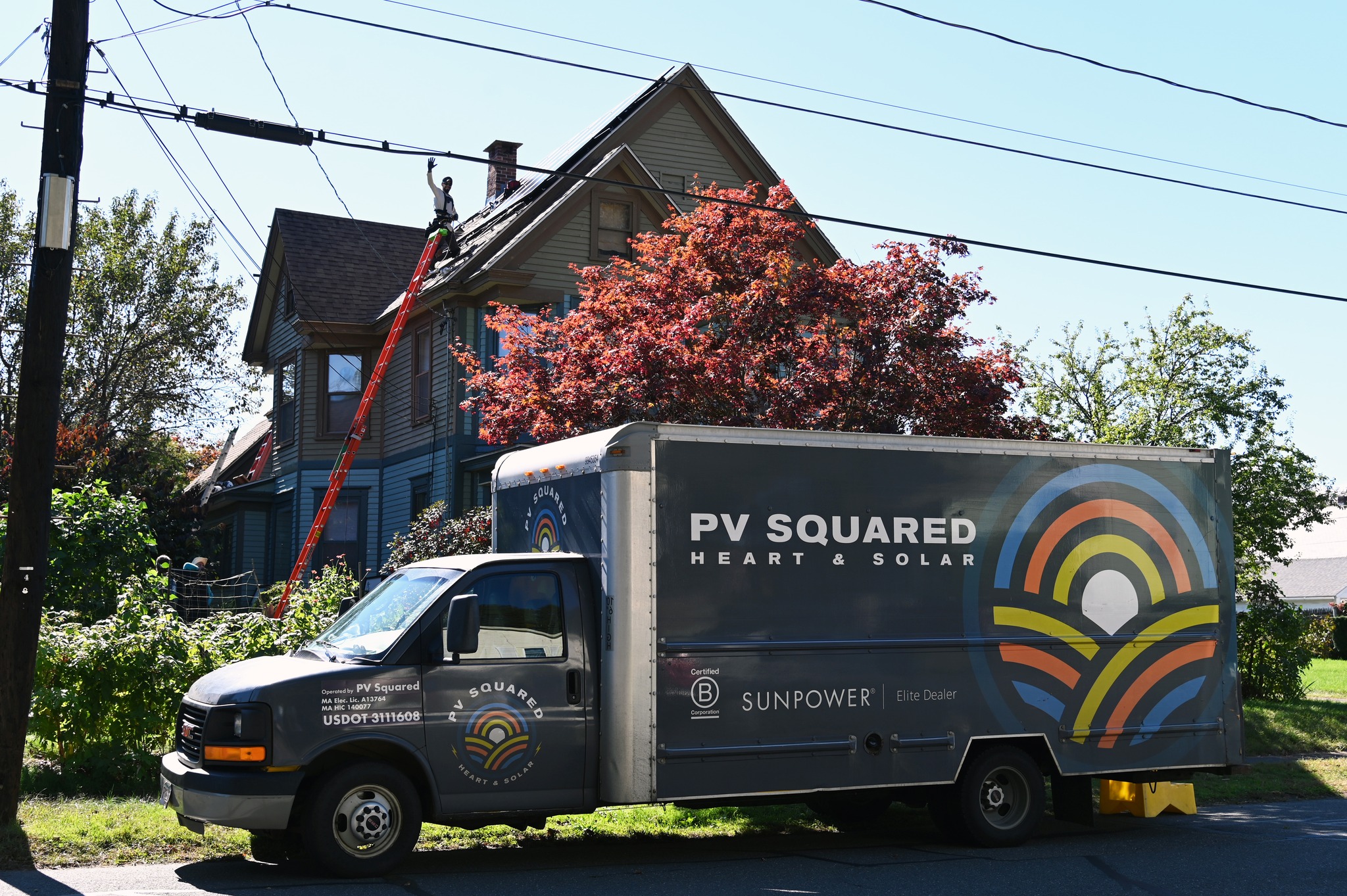 The Challenge
Prior to becoming a Scoop customer, PV Squared was one of many solar companies experiencing the frustrations of disconnected systems. Team leaders lacked the flexibility to build out systems and workflows that could benefit the entire organization and because different tools were being used by field and office teams, data and documents were decentralized and could quickly become outdated.
After researching the solar software landscape, PV Squared selected Scoop to manage installations for new and returning clients.
The Solution
Scoop Project Management Software
Since implementing the Scoop software, PV Squared has been able to consolidate data, reduce redundant workflows, and improve transparency across the organization. With unlimited users and flexible access controls, the entire PV Squared team, regardless of department or project phase, can work within the Scoop platform. From design and sales to operations, logistics, accounting, installation, and service teams, Scoop allows experts of each project phase to take ownership of the associated tasks and processes and fosters more collaboration between team members.
GLOO Integration Service
To solve for disconnected software tools, PV Squared uses Scoop's GLOO™ integration service to connect Scoop with various other platforms, including Salesforce, QuickBooks Online, and Google Sheets.
The Salesforce and Scoop integration streamlines the handoff between sales and project execution. This workflow is triggered when a project is ready for kickoff, sending client and project data from Salesforce to Scoop, and continues to relay updates if new information is added or new products are sold. The integration between Scoop and QuickBooks Online acts similarly, connecting project data to estimates, invoices, and payment information, while data is sent to Google Sheets throughout project execution in order to conduct detailed data analysis.
The Impact
"Scoop has allowed us to weather some pretty significant organizational changes that occurred this year without disrupting our operations or client experiences. Now that we are getting ready to bring on some new team members, we are excited to see how Scoop can streamline our onboarding and training processes too!"

– Rachel Levey, Inside Sales and Service Specialist at PV Squared
Thanks to Scoop, individual teams at PV Squared are able to operate at the same level of productivity with fewer members – the ability to collaborate and automate handoffs allows them to simultaneously take ownership and share the workload – while the GLOO integration service has resulted in a consolidated and more efficient solar software stack. We at Scoop look forward to our continued partnership with PV Squared for years to come.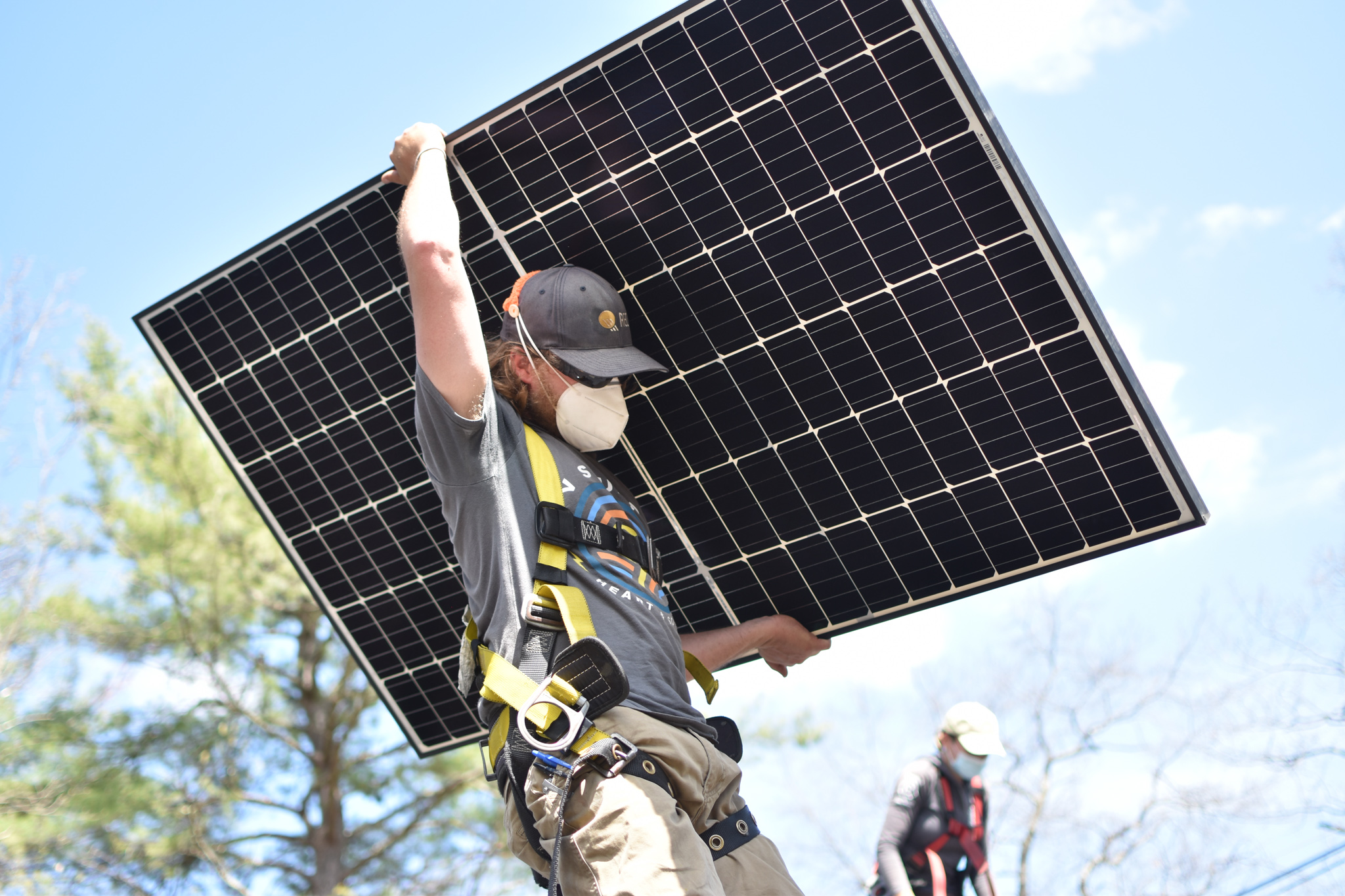 PV Squared is an Amicus Solar Member and a SunPower Certified Solar Dealer. Learn more about the company on their website.