For many residential and commercial solar customers, the decision to invest in a solar power and storage system has historically been a financial one. But for an increasing number of people, going solar is an emotional choice. For many buyers today, the desire to ensure safety and security for their family and home drives the decision, in the face of both natural disasters and uncertainty about the costs and reliability of power supplied by traditional energy utilities. Today we're looking at the shifts in buyer motivations and how to sell solar products, with some insight from our friends at HES Solar, a provider of residential and commercial solar systems in San Diego.
For decades, the provision of safe, reliable power at a reasonable cost has been the central mission of America's utilities. Maintaining this reliability is a monumental feat. The fact that we take it for granted that flipping a switch will turn on the lights is a testament to the engineering prowess of the electric power industry. But despite this historically reliable option, distributed solar moved from the niche of the independent-minded and into the mainstream.
The falling costs of hardware, new financing options, and the reform of energy markets cleared the way for a solar wave. All over the country, investing in solar energy for a home or business just started to make sense from a financial perspective; companies started cutting energy costs by up to 80%. Homeowners and businesses saw a positive return on investment in front of them and took the plunge. Return on investment will continue to be the motivating factor for many, but what's behind this parallel wave of emotional buyers who weren't swayed by the financial case?
Seeking security in uncertain times
In various regulated markets, consumers face increasing uncertainty around the cost of buying energy from the utility. Rates are complicated enough for people to understand, and when they change, people's sense of unease and distrust is heightened. In California, millions of residential customers will soon be shifting to mandatory time of use (TOU) rates, while at the same time the "peak" usage hours themselves are being recalibrated to later in the day.
When peak TOU was during the day, solar panels were producing at optimum levels, providing the highest cost savings to consumers. The peak TOU shift to the late afternoon through evening hours means consumers will pay a relative premium to wash clothes, prepare meals, use the computer and do daily tasks. Amidst this change people naturally wonder whether their utility bills will spike and if electricity bills will remain affordable.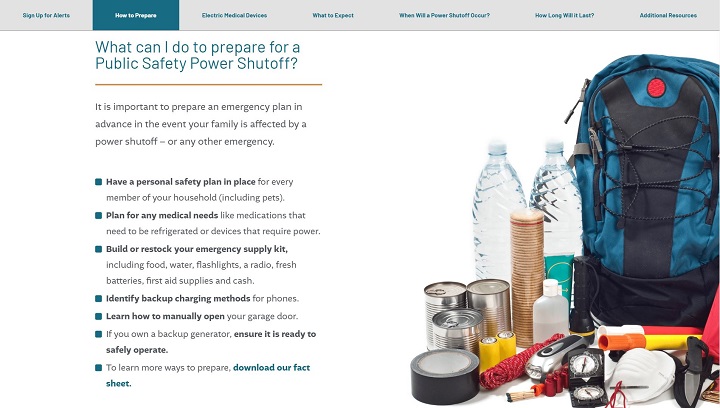 Even more profound are people's concerns about keeping their home powered during extreme weather. After a tragic wildfire season, California utilities are warning they may need to turn off power to parts of the grid for safety reasons during extreme weather—a process known as "de-energization" or Public Safety Power Shut-offs (PSPS). Massive public awareness campaigns run by the utilities focus on being prepared for PSPS but provide little guidance on ways to avoid an interruption.
A discussion with HES Solar
HES Solar says this is causing people to re-evaluate their options.
"We hear more and more from residential customers that they're concerned about reliable energy supply during these potential blackouts, which the utilities have warned could even last for days," says Ross Williams, HES Solar's CEO. "So for them it's less about 'will this increase the value of my home' or 'how much will I save on my energy bill', rather people are thinking: what can I do to keep my home energized and my family safe if there is a blackout?"
"Six of the 10 most destructive wildfires in California history have come in the last 18 months, killing 123 people, and often shutting down large sections of the state's electrical grid," according to Fortune magazine.
Across the country, concerns about resiliency in extreme weather are anchored in people's recent lived experiences. Speaking on The Energy Gang about the catastrophic impact of Hurricane Florence on North Carolina, Katherine Hamilton of 38 North Solutions said: "Especially in the southeastern part of the state it is a total mess…I think the utility did as much as it could to get people back in—to power down their nuclear plant and some of their solar facilities to make sure there weren't any catastrophic issues with those plants—but it was a real disaster."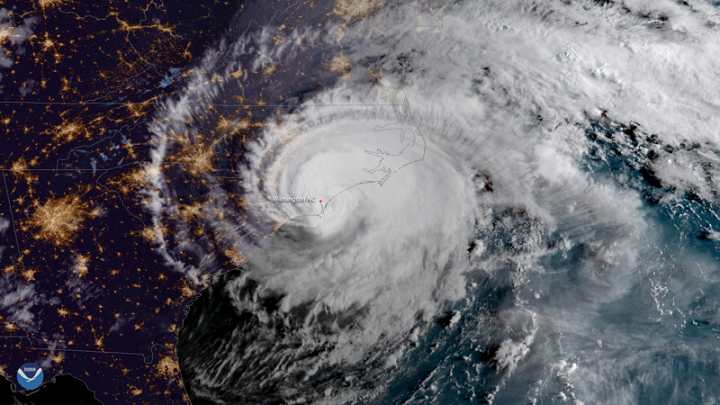 And she highlighted that power supply is top of mind for people in such situations: "The things that were completely sold out in every big box store in North Carolina were water bottles, food, and diesel gen sets. Everybody wants some assurance that they won't lose power."
"This is emotional sell. We were purely in the economics range and now we're back in the emotions range." – Jigar Shah, Generate Capital.
"This is emotional sell. We were purely in the economics range and now we're back in the emotions range," agreed Jigar Shah of Generate Capital. "When a hurricane is coming by and two tractor trailer truckloads of diesel engines sell out in four hours, that's an emotional sale. And I think that's where the solar industry is positioning itself now is that instead of wasting your money on a diesel generator, I think people are going to go with a backup battery system and a smart home which you can use every day as opposed to once every 2-3 years."
Supporting your customers as a solar provider
So how can solar companies help people in this situation without coming across as opportunistic or fear-mongering? One way to help people is to keep the cost of entry to solar low. Another is to understand what's going on in local energy markets and to be a trusted source of information and peace of mind for consumers. HES Solar makes both of these points a priority as part of their steadfast focus on customer service as a key pillar of their brand.
Keeping costs to entry low
HES Solar believes in providing customers with high quality hardware components, which means they need to find other ways in their solar sales process to keep prices affordable for families. One way they do this is by rigorously searching for and uncovering savings in operational costs that they can pass on to their customers.
"We know that there are always new opportunities to turn things around faster and make our operations more cost-effective… That means we can avoid passing overhead costs onto customers." – Tyler Miller, COO, HES Solar
"We've been installing solar systems in San Diego for nearly 20 years, so we have the experience to be efficient," says COO Tyler Miller. "At the same time, we know that there are always new opportunities to turn things around faster and make our operations more cost-effective. Mobile technology like Scoop is changing the game in a big way, and we leverage that heavily as means to make sure our teams are efficient as possible. That means we can avoid passing overhead costs onto customers."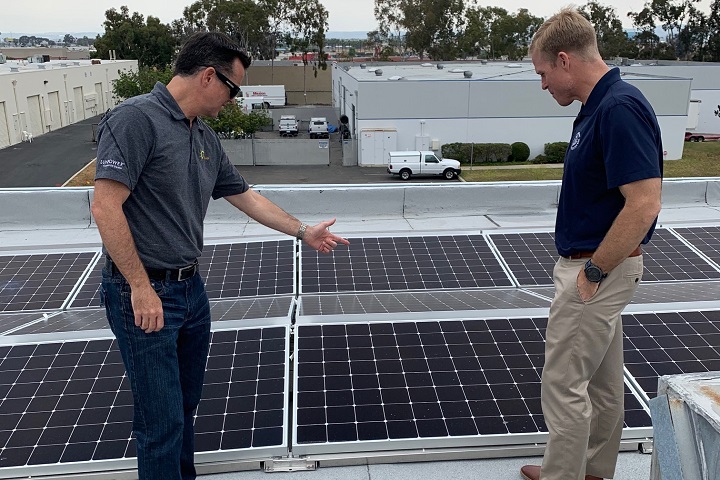 For instance, after a concerted effort this year to map and digitize their processes, field teams at HES Solar have stopped using paper to record the results of their site surveys. Instead, every team member uses the same app to capture what they're seeing directly into their mobile devices while on site in the field. With this digital workflow, field surveys are done much more quickly and accurately so the total labor cost of people on site is reduced.
Digitization has also resulted in fewer expensive truck re-rolls. By ensuring that all the required data is captured while the team is on site, there are fewer incidences of needing to return to collect something that was missed. Integrated two-way communication within the app also allows the combined field and office teams to identify, troubleshoot, and resolve issues immediately, rather than noticing something a few days later and sending the field team back out to look at it. Plus, by collecting all field data centrally, HES Solar has sliced their reporting times as manual steps of assembling a multi-page site report have been replaced with a one-click automated process.
Understanding the market
Even at a local level, the energy sector can overwhelm people with its bewildering mix of dynamic technologies, rates, and permitting requirements. Selling solar power is also about having a pulse on what's going on sets you up as an advisor your customers can listen to, learn from, and trust. HES Solar takes concrete steps to know the market and build ongoing relationships with their customers.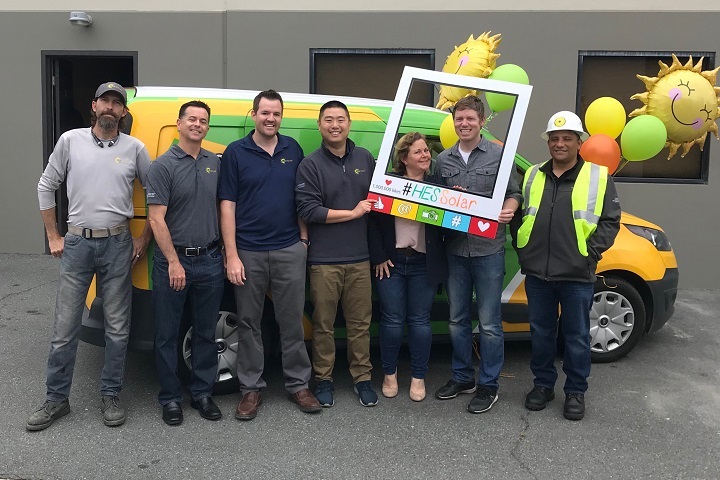 Their team regularly attends local industry workshops and briefings to stay current on rate changes, PSPS planning, and permitting requirements. Membership in groups like the California Solar & Storage Association also helps them stay abreast of policy changes. This is a relief to prospective customers who are struggling with the emotions of keeping their families safe, as they can get objective and informed advice from the experts at HES Solar.
"We totally get that for many customers, buying solar is not about financial return, it's about safety and security," says Ross. "So for us, building trust with customers is huge. We're giving them more options when it comes to storage systems, and we also offer lifetime monitoring of their systems. We want them to know they're in good hands and we'll be there for them as long as they own the system."