What do we mean when we talk about a solar software or solar technology stack? What types of tools should you be on the lookout for and what are the considerations for building the perfect solar software stack? Keep reading to find out.
A software stack is a collection of technology or programs that work together to execute particular tasks and business processes. A solar software stack refers to specific solar software tools that can be combined to empower a commercial or residential solar, EV charging, battery storage, or other renewable business.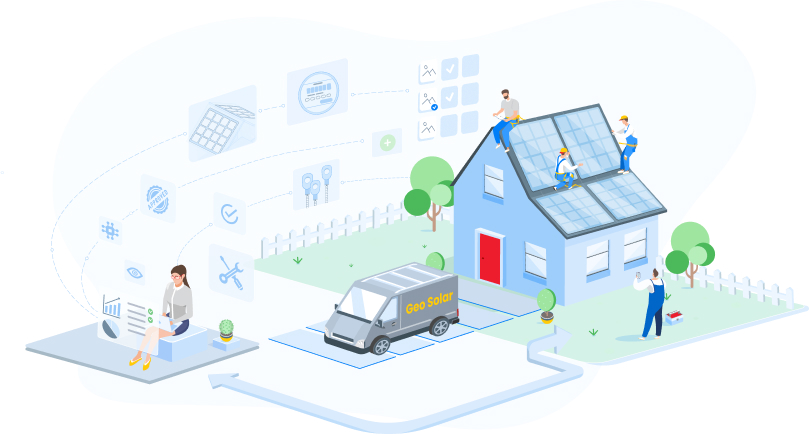 A successful solar software stack, on the other hand, is built using best-of-breed software tools that are integrated and work together to streamline processes, workflows, project updates, data upkeep, document management, and more. 
"The advantage of the software stack is that a company no longer has to find the holy grail — the one end-to-end software tool that does it all and that is perfect for their business," says Scott Nguyen, Co-Founder and CEO of Bodhi. 
Best of Breed Solar Software
In the search for software, many businesses are sold on the idea of an "all in one" platform – one platform that does it all, from sales and marketing to project management, customer service, accounting, and more. One software tool, one implementation, and one subscription fee. Although this approach seems convenient, these platforms are often a myth. Eventually, each must decide where to focus their functionality and pieces that are important to your business may get left behind.  
This is why understanding how to build a best of breed software stack is crucial. Rather than passable performance of a variety of functions, best of breed software is focused on strong and specialized execution of a few key functions. 
For solar installers and service companies, a successful software stack might include the following tools: 
Considerations for the Perfect Solar Software Stack
When building a solar software stack, you must not only consider the functionality of the individual tools, but also the interoperability of the stack. The tools must be able to communicate and integrate with one another, passing important data, documents, and media back and forth. 
Data Updates Automatically Across Software Tools
In order to optimize your day-to-day processes, solar software should have the ability to automate how your team collects, centralizes, stores, and shares data. For example, Automated Actions within Scoop allow your team to hand off the next project phase, email a PDF report to clients, and send alerts to other team members, automatically and effortlessly while Global Fields reduce manual data re-entry and ensure relevant data, pictures, and documents appear in all the right places. 
Software is Built for Mobile, Field, and Remote Office Teams
Given the in-field and remote nature of solar installations, solar software must perform on mobile. Field technicians should be able to access their schedules, relevant work orders, checklists, photographs, and communications within a matter of moments and without depending on a reliable network connection. Scoop's mobile app provides on-the-go access to in-field and remote workers, meaning site surveyors and field technicians that have just arrived at the job site can click through the mobile app calendar event to access customer data, work order details, and more. As the site survey is complete, field workers can upload relevant data, photos, and videos on the fly.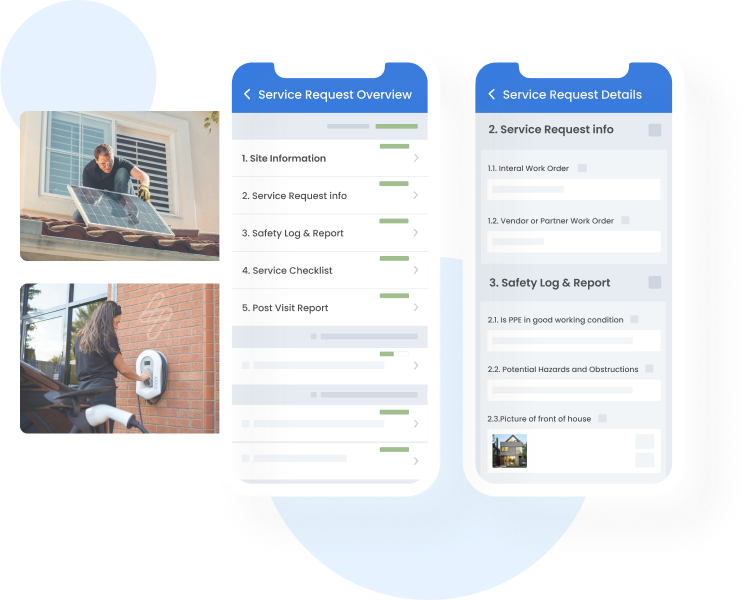 Platforms are Connected to Reduce Manual and Duplicate Data Entry
Of course, one of the most important considerations for building a perfect solar software stack is the ability for your tools to integrate and communicate with one another. Integrated solar tools are so important because they save you and your team massive amounts of time. For any solar installation, there are moving parts across several different departments and a growing company does not have time to waste re-entering information or having team members hunt it down. GLOO™ is Scoop's integration service that connects over five hundred software tools and is the foundation for many powerful software stacks.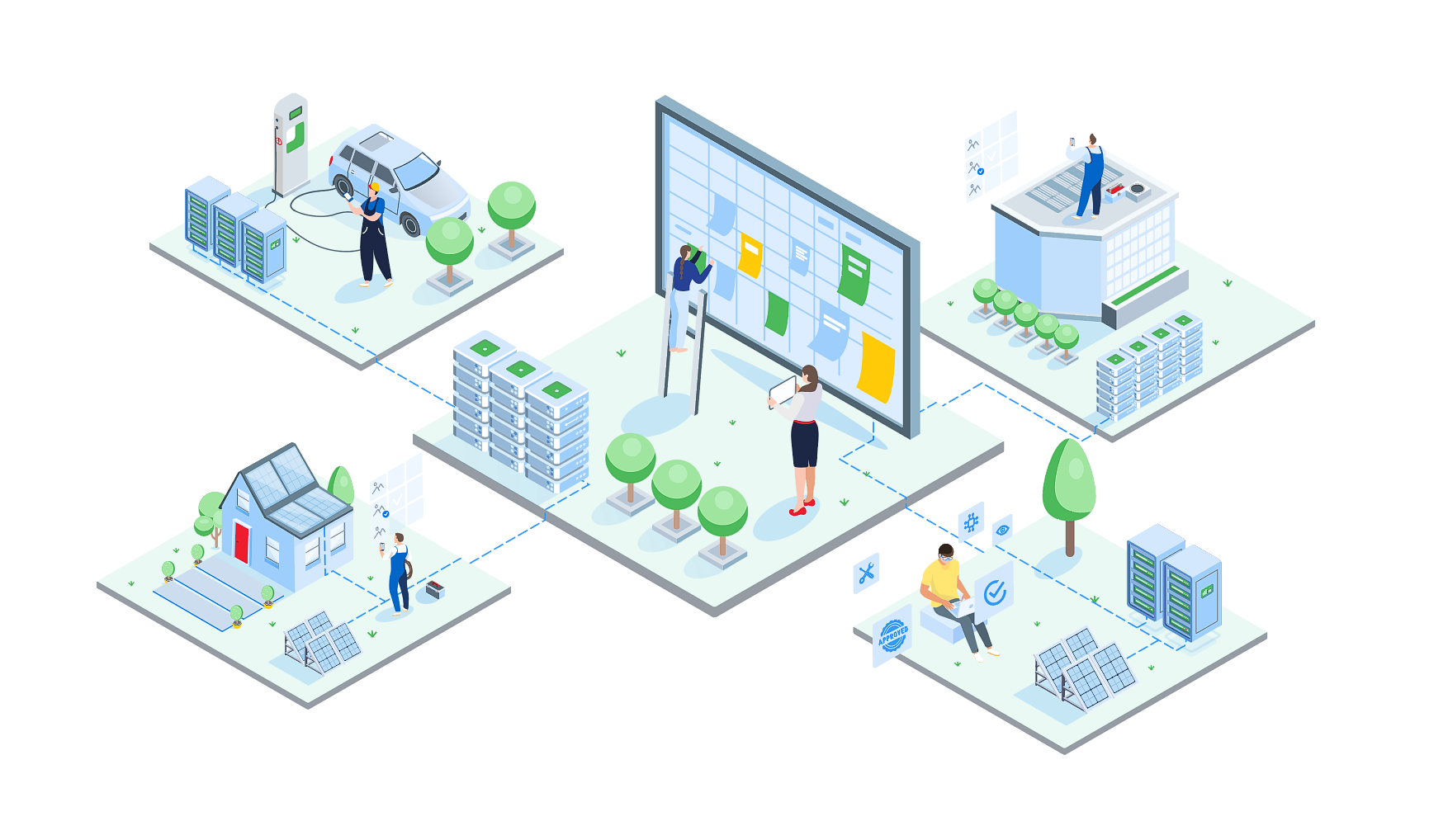 Is your team considering the best of breed approach to software? Are you aware that there are inefficiencies within your systems but having a hard time isolating them? Or are you curious how your solar software stack compares to other solar providers? Take the Job Closeout Software Stack Assessment and receive areas of optimization and solutions that you can deploy immediately. 
Looking for a platform that can act as the foundation for your powerful, best of breed solar software stack? Book time with our team to hear firsthand how Scoop can help.