Renewable energy companies can take on a variety of projects, from installing solar panels to installing solar battery chargers, an electrical grid, photovoltaic (pv) system, electric vehicle (EV) charging stations, and more. For each of these projects, the requirements, timeline, materials, and crew will change. If you are a renewable energy or solar panel installation business, it is imperative that you enable your workforce by digitizing, mobilizing, and automating your work processes.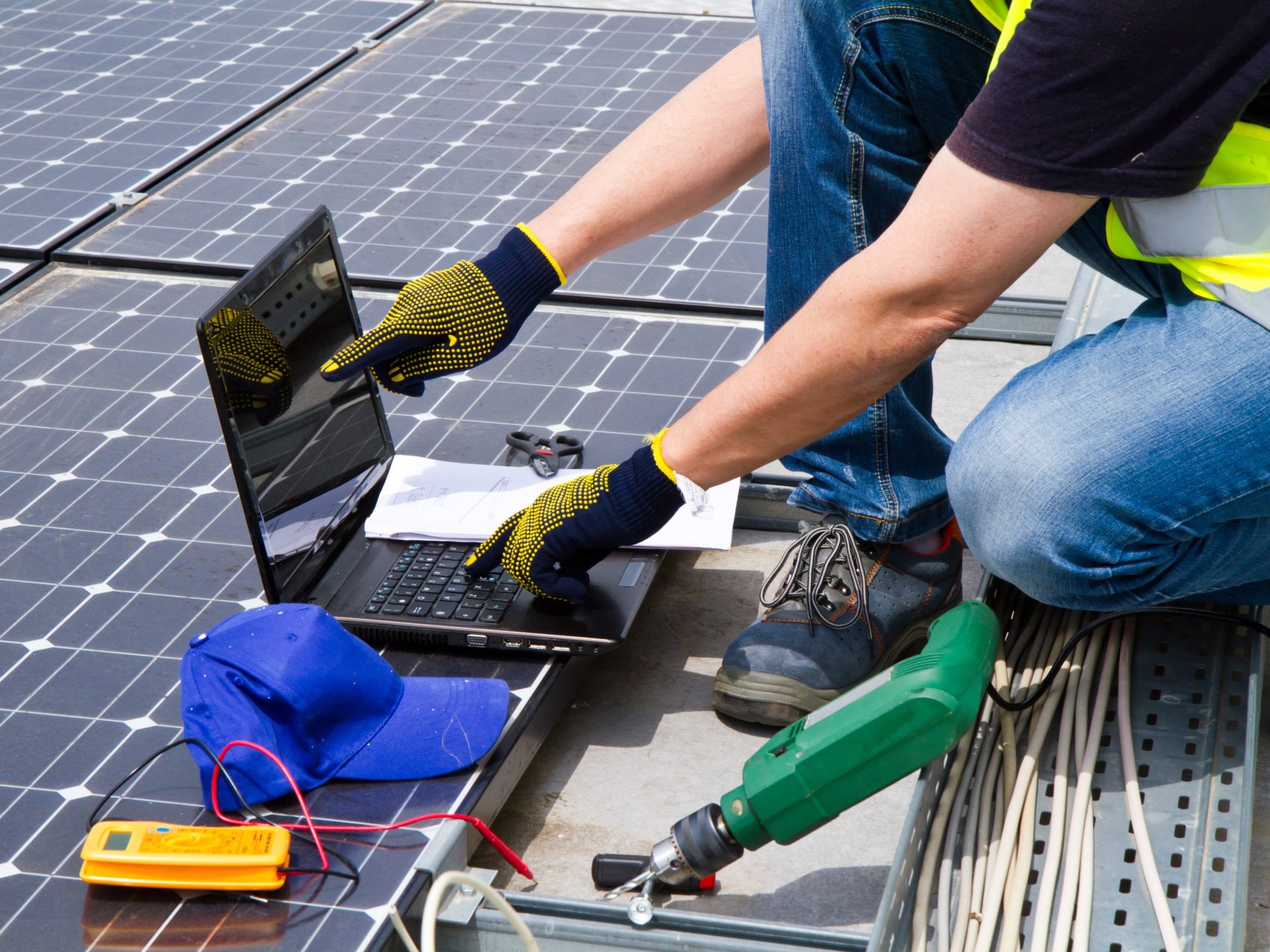 Digitize solar energy system workflows
Gone are the days of manually tracking solar project updates across multiple, disconnected platforms. In today's often remote work environment, it is more important than ever to have digital and real-time methods for communicating with your solar installation team. Legacy project management software forces you to locate data from multiple sources and often only represents a static snapshot in time. The Scoop Solar® platform, on the other hand, has been built for solar installers and renewable leaders.  
Scoop digitizes work processes and its features allow your team to operate efficiently and scale successfully. Project Templates, for example, enable you to standardize and track your engineering, procurement, and construction (EPC) projects with ease. Defined project phases and budgeted timelines within the platform provide your team with clear expectations. The Project Tracker Live™ dashboard showcases the current, real-time status of all your projects and updates automatically and without any admin effort. As your solar panel installations move from phase to phase, you can provide your local installers and other team members with restricted or full visibility to this dashboard.
Mobilize the solar panel installation process
Mobilizing your work processes has several benefits, including up-to-date project statuses, improved data quality, and a reduction in missing data fields. By focusing on solar installation compliance and moving processes and checklists into a standardized and mobile-friendly workflow, you can empower your solar energy project and operations leads, not to mention reduce the dollars spent on additional labour costs and time wasted for your field technicians, office personnel, and others on your team. 
Scoop's solar Work App library is one of the ways that solar companies can experience improved communication and streamlined workflows between office and field teams. Work Apps™ are easy to use and allow you to standardize data collection across teams with custom form fields, checklist items, photo uploads, workflow stages, access control rules, and more. Whether a solar installer is focused on community solar or a home solar project, Scoop's mobile applications for iOS and Android devices make it easy for field teams to capture this critical information on-site and its offline mode doesn't require these employees to have access to a reliable internet connection.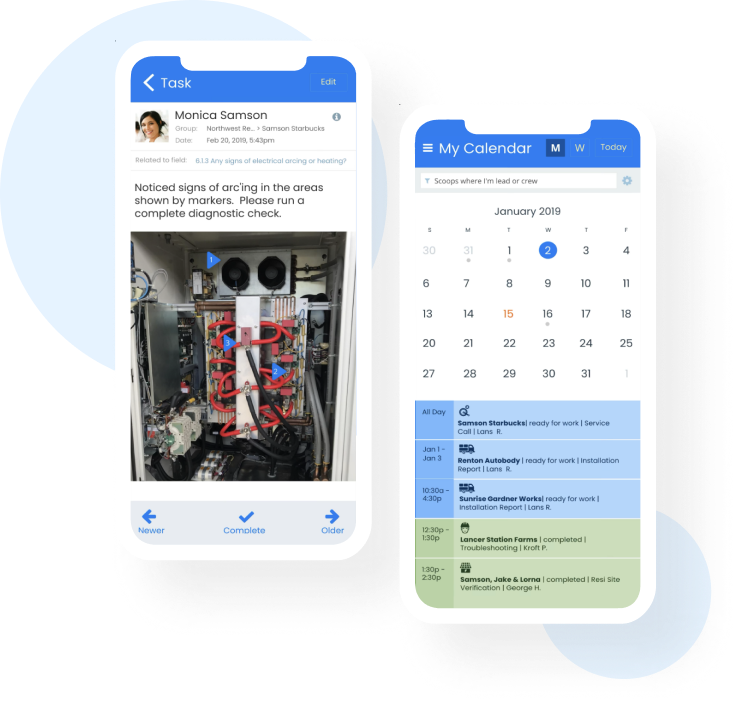 Automate solar company handoffs
Whether your business is focused on installing solar panels, solar panel mounts, solar batteries, solar inverters, or other solar equipment, there is likely a lot of repetition on a project-by-project basis. Unfortunately, depending on the client site, the seniority of your crew members, and the regularity of service and install visits, it is not uncommon for steps to be forgotten or skipped along the way.
By automating your solar panel installation workflows, for example, you can make it easy for team members to be diligent and comprehensive while collecting data, as well as triggering next steps in your digitized process, so no time is lost in manual communication. Further, workflow automation can save thousands in annual solar operation costs. 
"Scoop is our go-to solution to systematically define scope of work, schedule campaigns, assign resources, and track project completion."

– Joshua Kelaher, Senior Product Service, Engineer at BTC Power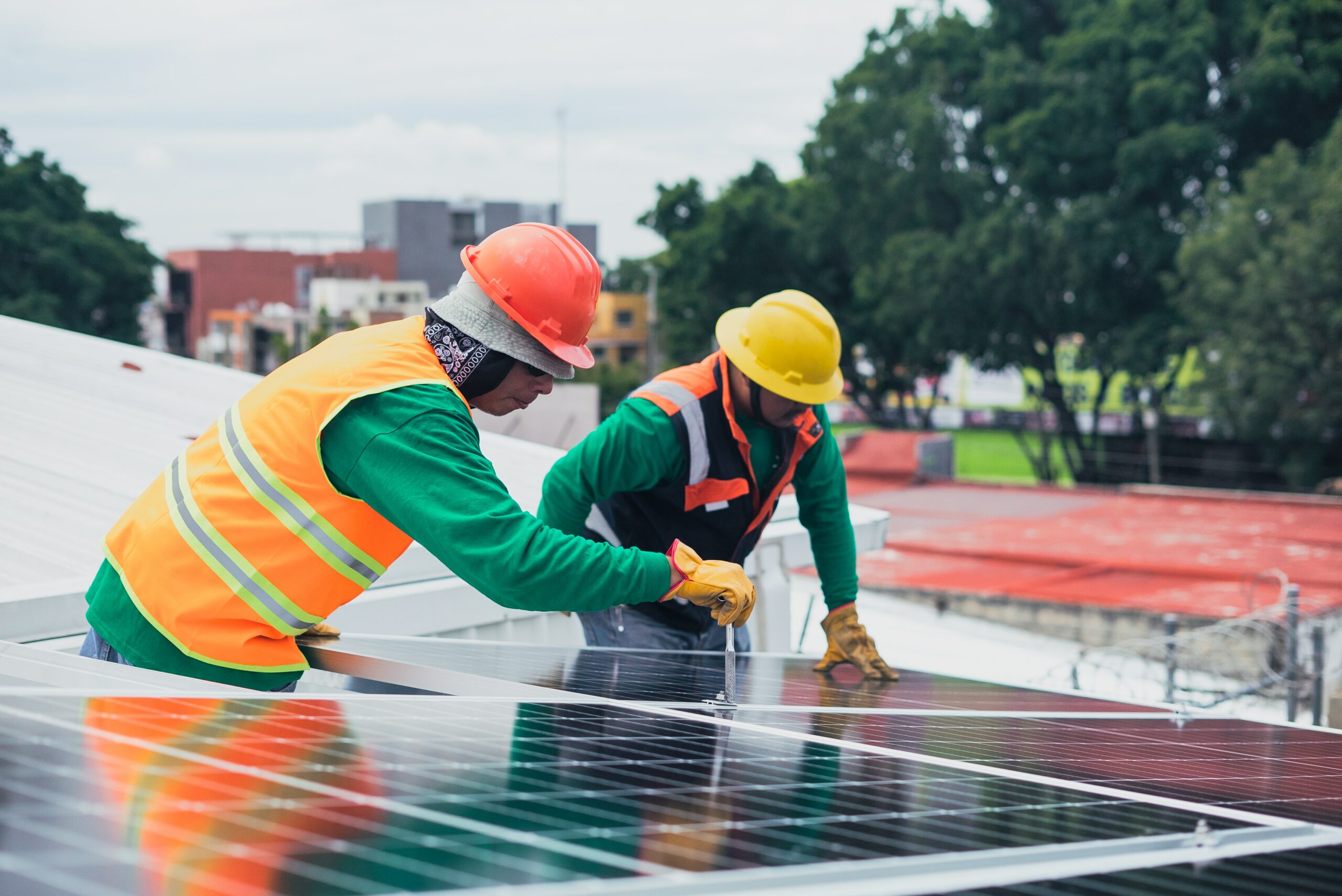 Smart Forms™ and Auto Actions™ are just two of the features of Scoop that allow a solar company to automate workflows. Customize your Smart Forms to have specific fields and checklist items hidden or appear depending on the project type, a particular user, authority having jurisdiction (AHJ), and other relevant conditions. Reference global client site information or project details, documents, and photos across your various project phases in order to eliminate repeat data entry. Auto Actions allow you to trigger certain actions when a criterion is met. For instance, sending an email, assigning a task, or a crew member when your project enters a certain phase. 
Why Scoop Solar?
Scoop is the software of choice for managing installations and service of a solar panel system because our platform was designed for the solar power industry. Our team works with hundreds of solar energy operations and design managers, permitting and service leaders, and solar panel installation teams every week. This allows us to bring you an unparalleled depth of experience you simply won't get from generalist platforms. Our unlimited user pricing model encourages transparency and collaboration along your solar installation process and can ultimately drive down the solar panel installation cost.
To learn more about digitizing, mobilizing, and automating your solar panel installation process, reach out today and book a free demo.

Solar Panel Installation FAQ
What is the first step of the solar installation process?
Solar panels can be used to generate electricity for both commercial and home use. In both cases, the solar photovoltaic panels are installed on a rooftop system to receive the most amount of sunlight and generate the maximum solar electricity from the system. The first step to installing solar panels is actually installing the mounting system.
How does the solar process work?
Solar technology converts sunlight to generate electricity either in photovoltaic cells, or by concentrating sunlight through solar mirrors. The electricity is either stored in either a solar battery or in a thermal storage device.