One of the most exciting parts of working in the field of solar energy today is how fast the technology and the tools for solar installation are evolving. Not only that, but there has been a recent shift in buyer perspective. Innovation and research have helped the sector truly hit its stride in recent years as the efficiency of solar PV is skyrocketing at the same time that costs have decreased dramatically from where they were 10 years ago.
Solar installers deal with a variety of solar inventory – everything from solar modules, solar panels, solar transformers, and solar cells to photovoltaic (PV) materials such as solar paste and PV glass. Of course, other equipment includes PV connectors, racking and mounting materials, batteries, storage, inverters and accessories, solar installation tools, and safety equipment.
Luckily for solar installers, while solar software is changing fast, many of the tools for solar panel installation have remained consistent. Let's look at the top five must-have tools that your solar field crew needs to have in the field!
1. Solar Panel Hanger
One of the newest introductions to the solar industry, the solar panel hanger is an ingenious invention that allows for the seamless and straightforward solution to hold and position panels while on a rail. The hanger sits on the track and allows for a solar panel to safely, and efficiently be placed square to the rail to allow for a seamless installation. Plus, with this hanger, solar installers will be able to remove the need to maneuver a 50-pound cell, while eliminating the risk of the panel falling off a steep roof.
2. Battery Operated Drill
A battery-operated drill might seem simple, but you might be surprised at how many solar companies are still using corded tools for solar installation while on-site. A powerful and efficient battery operated a drill is a must-have tool for any solar worker. From installing railings to securing transmission lines, a drill will be your workers best friend while on the site.
3. PV Tester
Solar energy systems have long needed quality testers, and with some great options on the market, you can certainly find the perfect PV tester. If you can situate your solar field crews with a tester that can accurately check the power quality that is being emitted by the cells. Some of the fancier options on the market allow for in-field reports, and remote measurements to give your team the most up to date information while on site.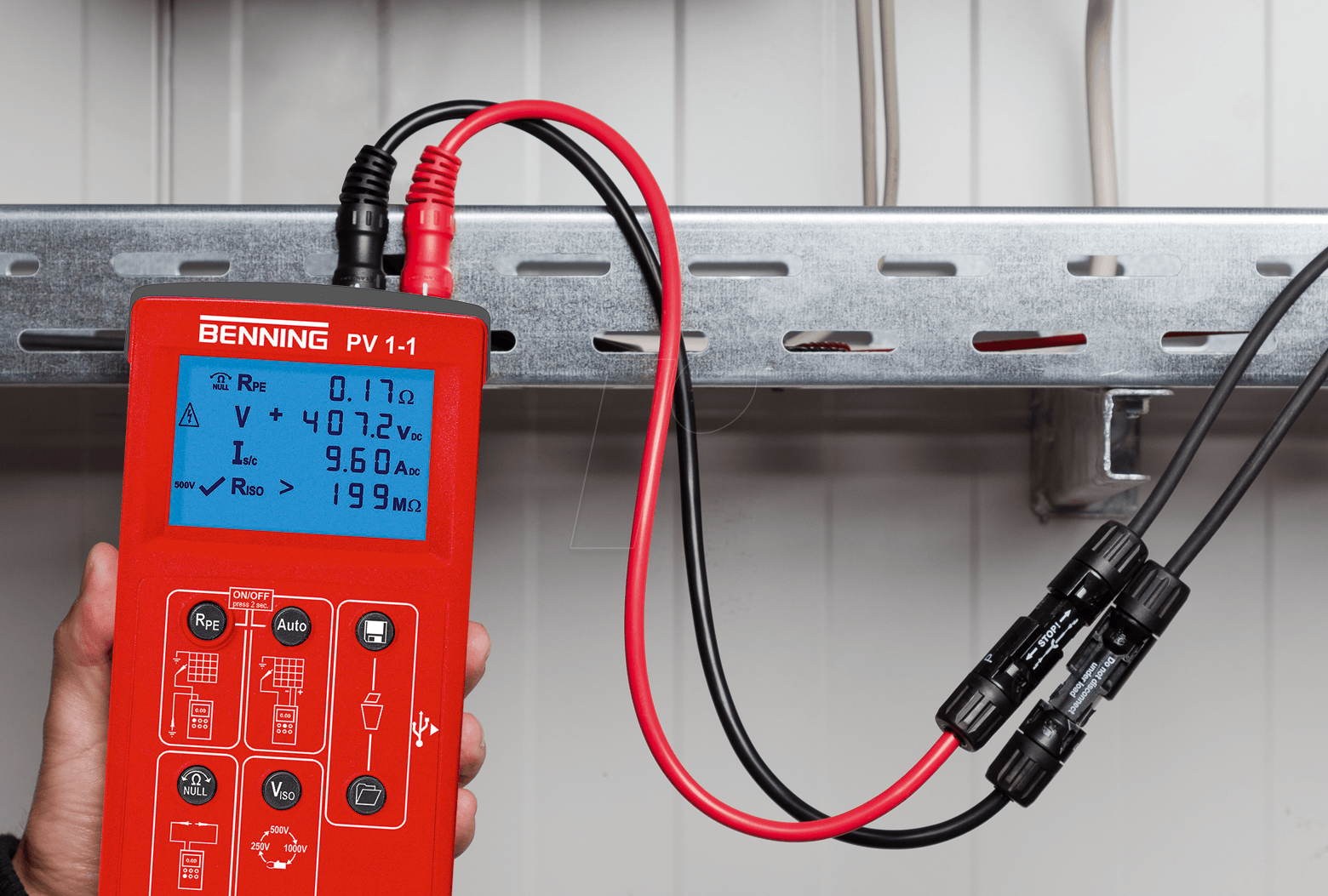 4. Cable and Connector Tools
Naturally, the solar industry needs to have electrician tools, and one of the must-have tools for solar system installations are good old crimping pliers. These classic pliers will allow a worker to re-work and install electrical lines without the worry of electrocution. Plus if you are looking to buy a combination of pliers, some great solar specific sets will set your team up for success for the long-term.
Related: 10 Easy Solar Panel Installation Tips
5. Fall Protection
If your solar field team is working on roofs or at any height, fall protection gear is a must-have. Fall protection gear includes harnesses, ropes and of course helmets to ensure that everyone at your site has their safety in mind. For many start-ups, the emphasis on fall prevention is not drilled into their young field teams, which can result in tragedy. It does not matter how experienced you are, we all make mistakes, and when that mistake is on a roof, it can cost you your life if you are not equipped with fall protection.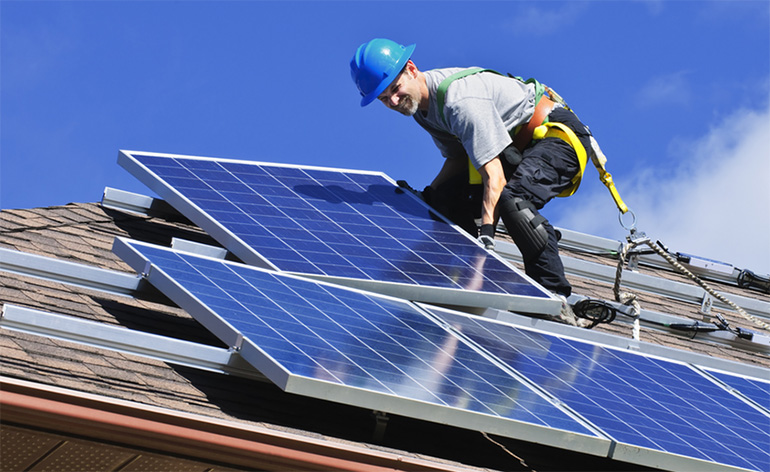 BONUS 6. Mobile Apps Designed for Them
Missed steps or human errors can create frustrating delays for you, your field team, and your customers in the installation or commissioning process. When best practices and steps are in people's heads, techs especially less experienced ones are prone to miss vital installation steps.
By standardizing and automating these steps in a mobile app built and customized for your solar field teams, you can ensure that your next installation follows your company's procedure exactly–whether be it by an entry-level or experienced technician. Online or offline, crew members can easily follow and document all the right steps and immediately communicate any issues with the office using solar project management software and contextual communication tools like photo and video tagging.