Simplify Residential Solar Project Management and Free Up Resources for Growth
Solar project management software that helps you standardize, automate and track projects easily.
Missed handoff from sales to operations
Sales not seeing projects progress
Personnel leaving site without pictures
Repeat client or project data entry
Challenges scheduling field crews
Designers missing critical data
Repeat truck rolls due to missed steps
Missing as sold docs and plan sets
Missing AHJ specific requirements
Inconsistent client progress communication
Missing pictures during job closeout
Repeat data entry into multiple systems
Challenges with missed invoices
Time consuming client reporting
Too many silo'd software tools
Inability to see reliable project progress
Challenges working with outside partners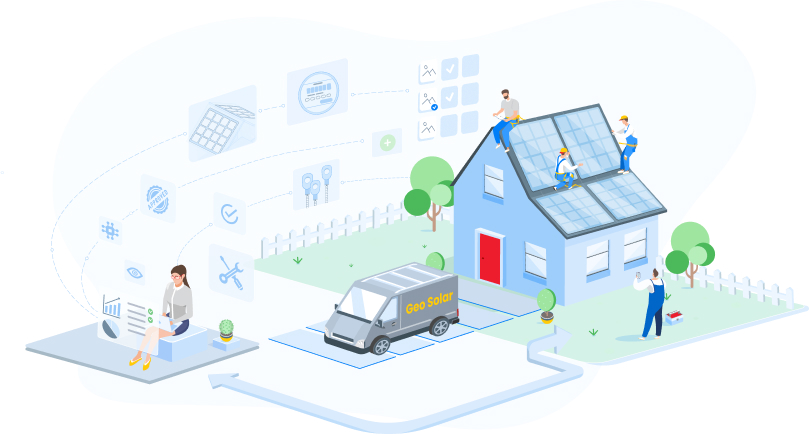 powering 25,000+ project sites worldwide
Select your area of residential solar focus to learn more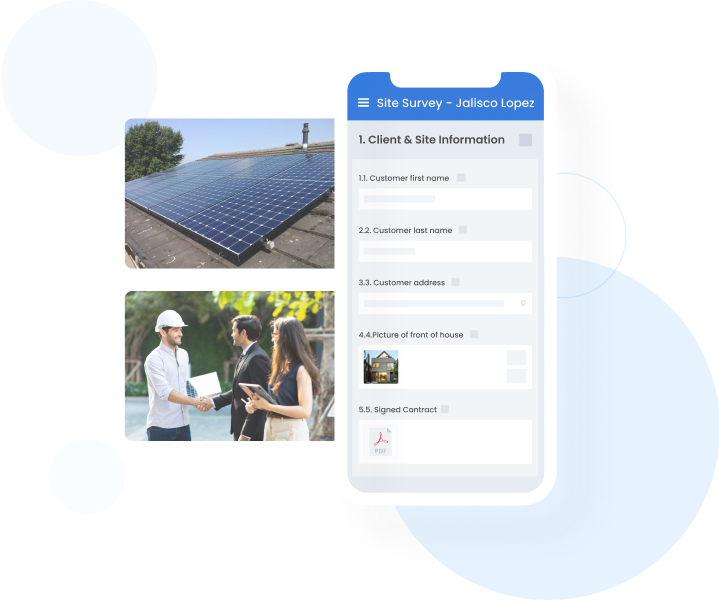 SALES VISITS & SITE SURVEYS
1.

Super Efficient Sales Visits & Site Surveys
Simplify workflows for field personnel while minimizing follow-ups required for admins & project managers.
DESIGN & ENGINEERING MANAGEMENT
2.

Increase Design & Permitting Velocity Across AHJs
Give designers and permitting teams an automated workflow framework for efficiency, speed and accuracy.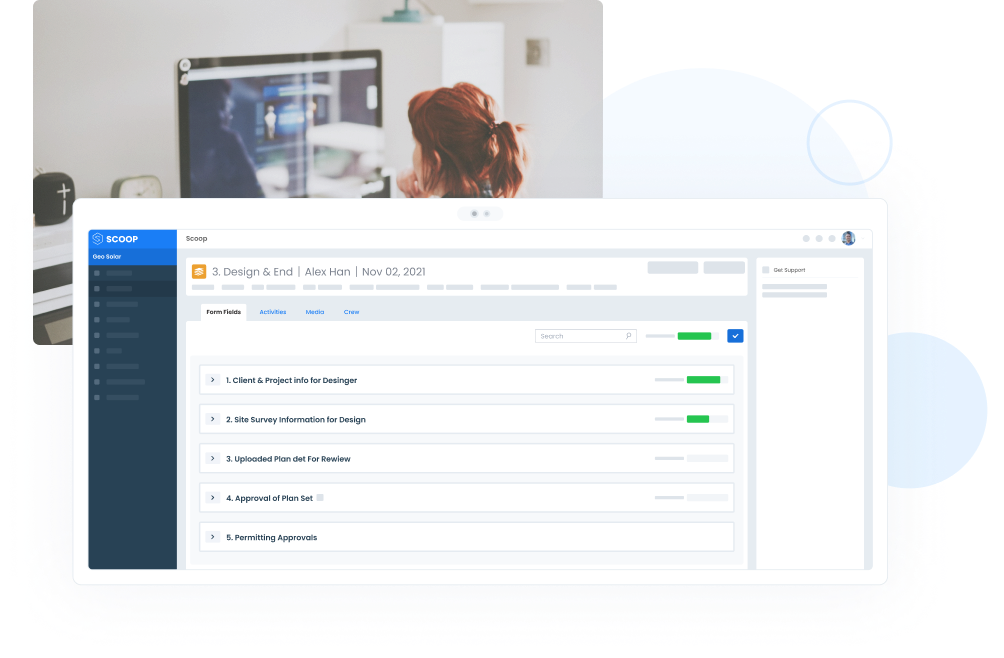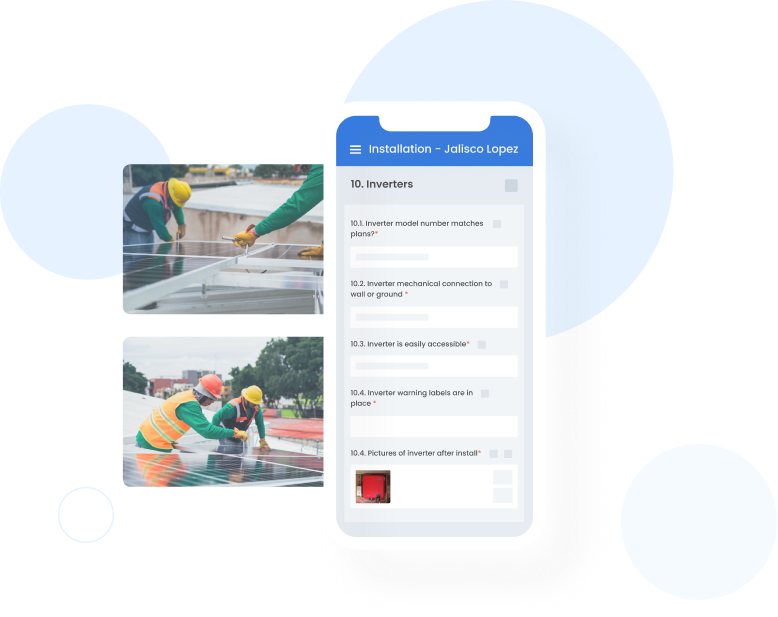 FIELD INSTALLATION MANAGEMENT
3.

Scale Up Installations While Maintaining Quality & Safety
Reduce the complexity and ensure all key steps are followed consistently regardless of the install crew.
4.

Automate Job Closeout Reporting & Speed Up Invoicing
Reduce the complexity and ensure all key steps are followed consistently regardless of the install crew.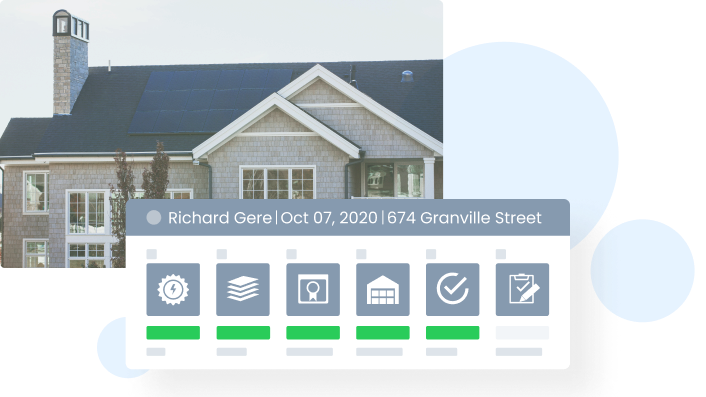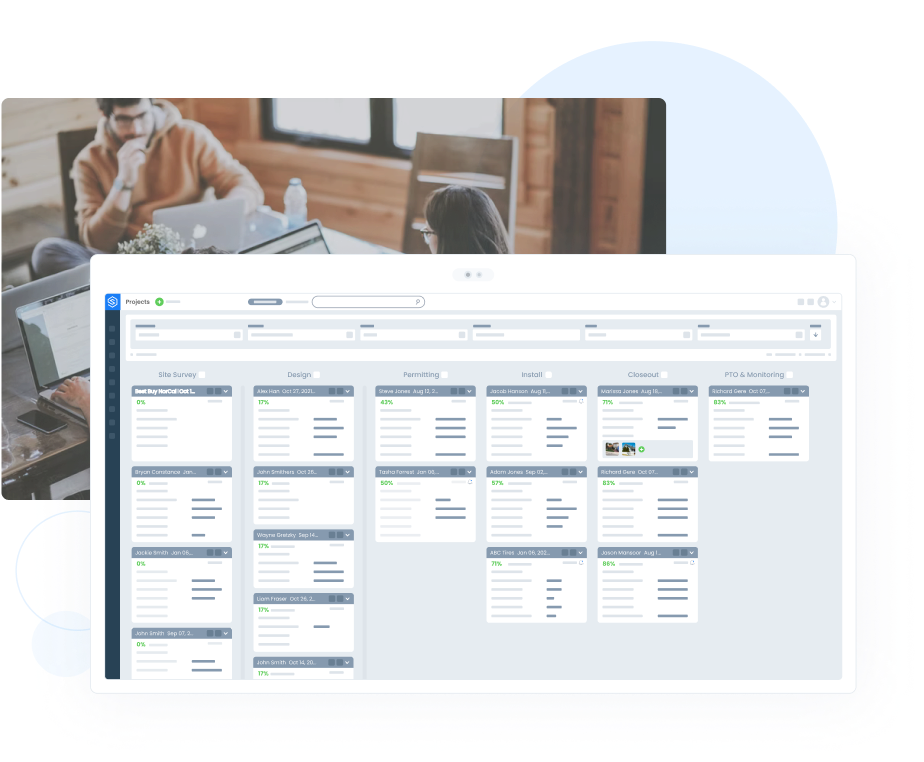 PROJECT MANAGEMENT & CLIENT COMMUNICATION
5.

Centralize All Project Data, Progress & Communication
Provide all team members with a tailored view of project data and easy means to hand off to colleagues.
Your team deserves the best operations platform. Get started today.
25,000+ projects executed on Scoop
Get started easily with our unlimited user plans and dedicated customer support.
The payoff of using Scoop
Reduce costs, save time, increase capacity to grow faster. See how much your business will save with Scoop.
With Scoop you are not just saving time and money. You're also gaining a partner and a platform for creativity and growth.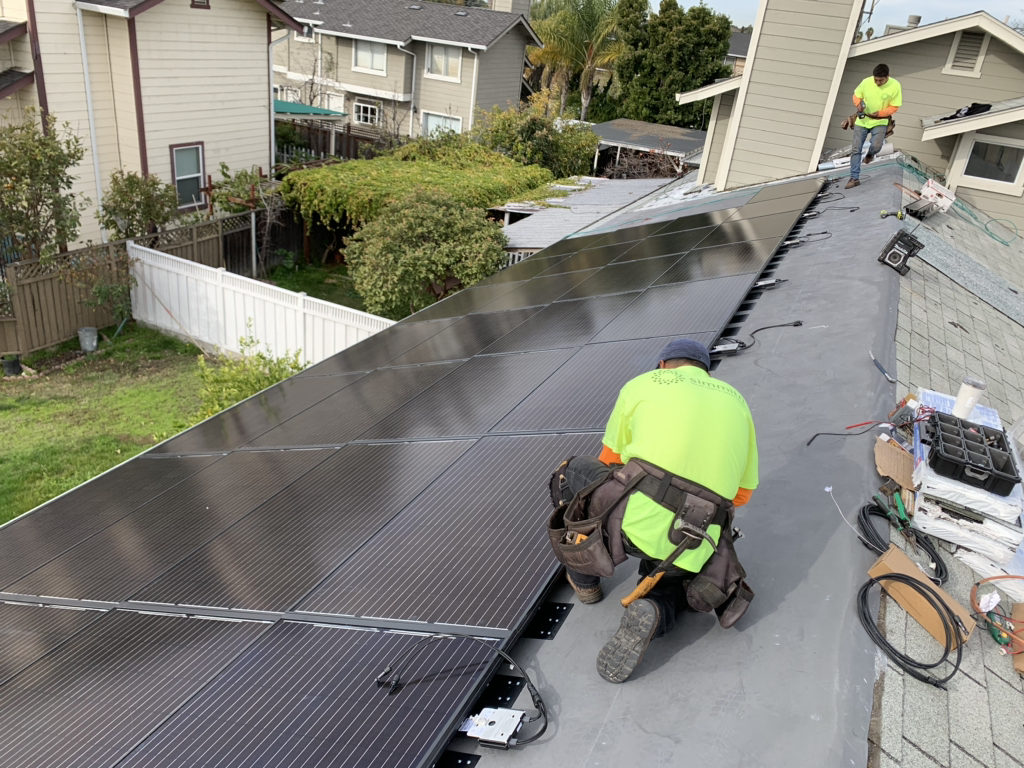 "We're using Scoop to manage projects that have been sold from start to finish. We use Scoop to manage roofing, solar batteries, smart homes and gutters. You can customize Scoop and create different workflows any way you want."
JASON WISWELL | COO, Simmitri Inc.
Get The Scoop Info Package
Package includes info on features, integrations, pricing and the onboarding process.
"Scoop is something that we knew that we wanted to move to immediately. We knew it was going to be able to help us manage all of our projects across the board."

"Scoop was the only thing that had the capability of doing what it does. We could use other tools and update customers but it's not the same."

"When I open Scoop, I'm getting a bird's eye view of all of the projects in progress. It has everything right there."

Achieve Success with Our Industry Leading Pricing Plans