Site surveys are a fundamental component of any successful solar installation. A mobile app built for iOS and Android devices can capture data from both office and field workers, as well as customer data, electrical documents, proposal and design details, installer schedules, and more. By consolidating this end-to-end view in one tool, your solar site survey app can scale with your company.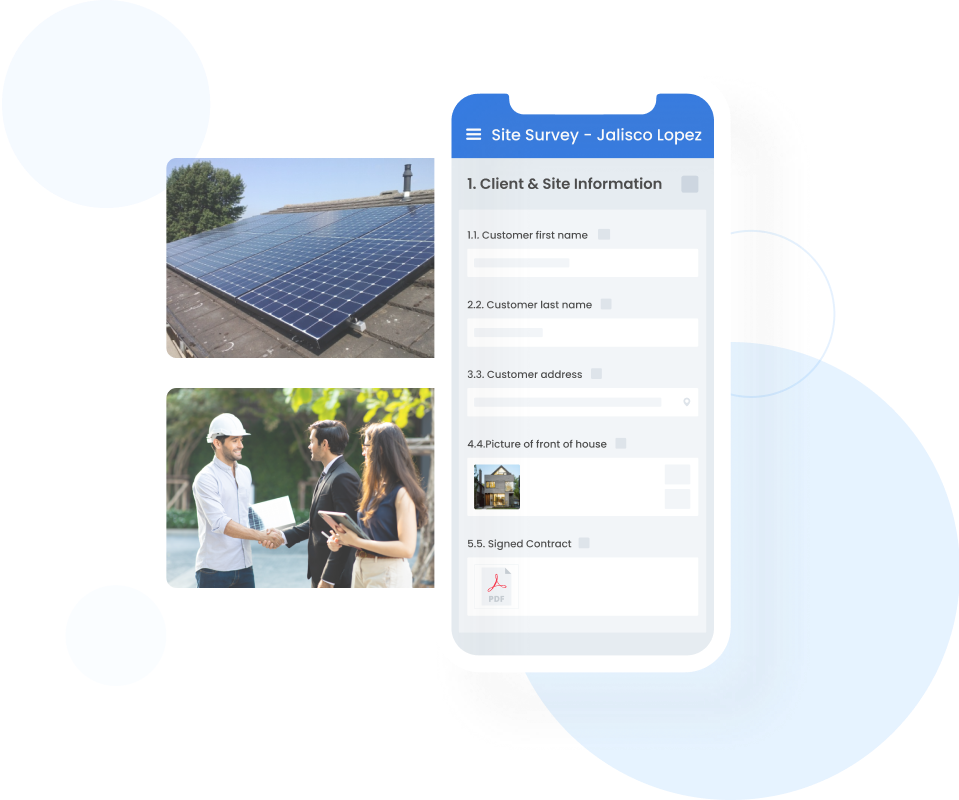 Solar Software Built for Mobile
Much of the solar energy workforce is mobile. Solar installation, sales, service and other teams work in the field and move from site to site, rarely spending long periods of time at an office desk. In fact, some employees are not issued a work computer at all but virtually all of them do have access to a mobile device.
A solar site survey app allows survey teams to track the status of existing, upcoming, and completed projects from anywhere. To ensure data is collected correctly and on time, your solar project management and CRM tool should be accessible to employees and contractors across your organization, particularly those in the field. 
Scoop Solar Mobile App
The Scoop Solar mobile app helps site surveyors, field technicians, project managers, and other team members by allowing them to take important service and installation data on-the-go. Available on iOS and Android devices, employees who have arrived on site can open the calendar event within the Scoop app to search and access customer contact information, work order details, and more. As site surveys are complete, field workers can upload a relevant photo, video, or data while still on site at a client's home or business. The mobile field service app is cloud based, ensuring all information saves and syncs from the app and back to your office team to assess next steps.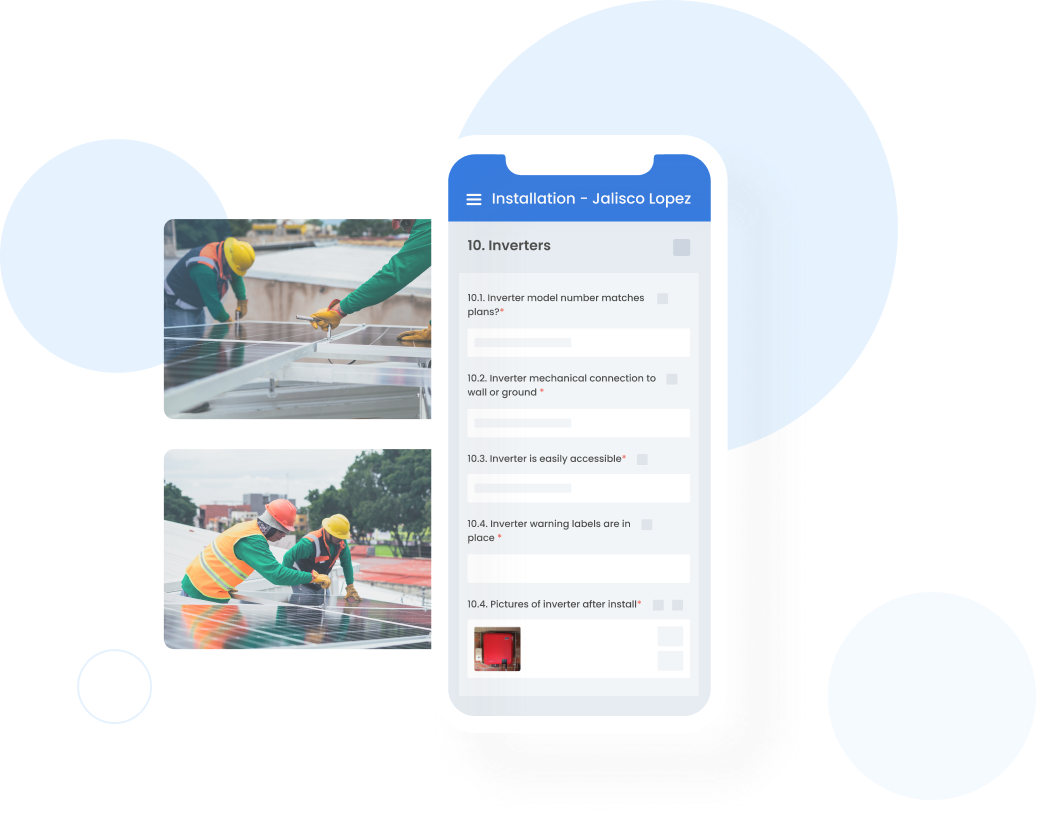 Solar Work App Library
For renewable companies seeking to improve communication and collaboration between field and office teams, Scoop's Solar Work App Library allows you to implement best practices and digital, streamlined workflows. Work Apps™ are easy to use and allow you to standardize data collection across teams with custom form fields, checklist items, photo uploads, workflow stages, access control rules, and more. Solar teams can create their own Work Apps and customize them based on specific requirements and workflows or use Scoop's pre-built apps that have been built using best practices. 
Below are a few examples of these existing Work Apps. 
Residential Solar Site Survey App
The solar site survey app ensures that field technicians collect site survey data required by design and engineering teams, completely and efficiently. Field workers can capture photos and videos on site and add additional context with on-screen markups. Because the survey app works offline and crucial fields can be marked as required, the residential solar site survey app saves valuable time and reduces repeat site visits.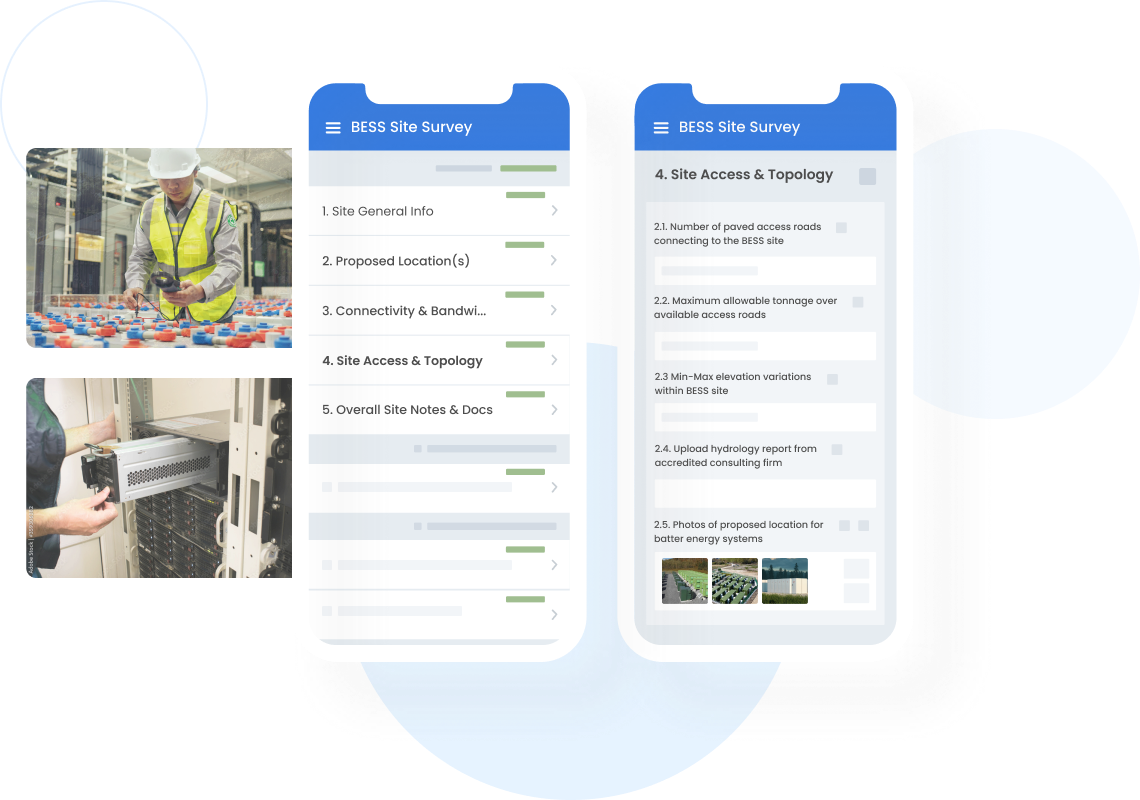 Residential Solar Job Closeout App
Solar companies can generate job closeout (JCO) reports up to five times faster with the solar job closeout app. Automated alerts remind installers of which photos are required before they leave the site and the mobile app makes it simple to upload these photos in real time. Once all data has been collected, solar teams can quickly generate professional job closeout PDF reports with the click of a button. 
Residential Solar Installation QA App
The residential solar QA app enables field personnel to perform a comprehensive Quality Assurance (QA) or Quality Control (QC) check on a previously installed residential solar system, including paneling, mounting, and a balance of system components. Customized checklists ensure the correct data is collected for each part and dynamic filtering allows users to sort checklists by lead, project, and more.  
Commercial Solar Preventative Maintenance App
When it comes to commercial solar projects, the preventative maintenance checklist app facilitates a straightforward solar site inspection and ensures that key data is collected and shared across project teams. Your field surveyor or other personnel can capture images, videos, barcodes, signatures, dates, times, and more directly within the cloud-based app. The data then syncs back to office teams in real-time who can view and sort service tickets by project, due date, stage, and more. 
Safety Incident, Illness, and Injury Report App
It has become increasingly important to mobilize incident reporting, which is why solar teams should use the safety incident report app. This app provides users with a quick method of gathering the information required to complete a standard OSHA Form 301 – Injury and Illness Report. Within the incident report template app, employees can add details such as time, location, and description while they are still fresh in mind and even upload geo-validated photos and videos as required. 
Visit our website for a full list of available Work Apps. 
Your solar sales team is busy generating new business with flexible tools that allow them to connect with clients, store and update important data, and automate some of their output. If the next phase of your pipeline is to conduct a site survey, why stop at sales enablement? Site surveyors require similar tools and resources in order to improve productivity and the quality of data downstream. A solar survey tool can reduce repeat site visits, lower costs, and save valuable time across your business.
To access more resources on streamlining your solar operations, connect with us today.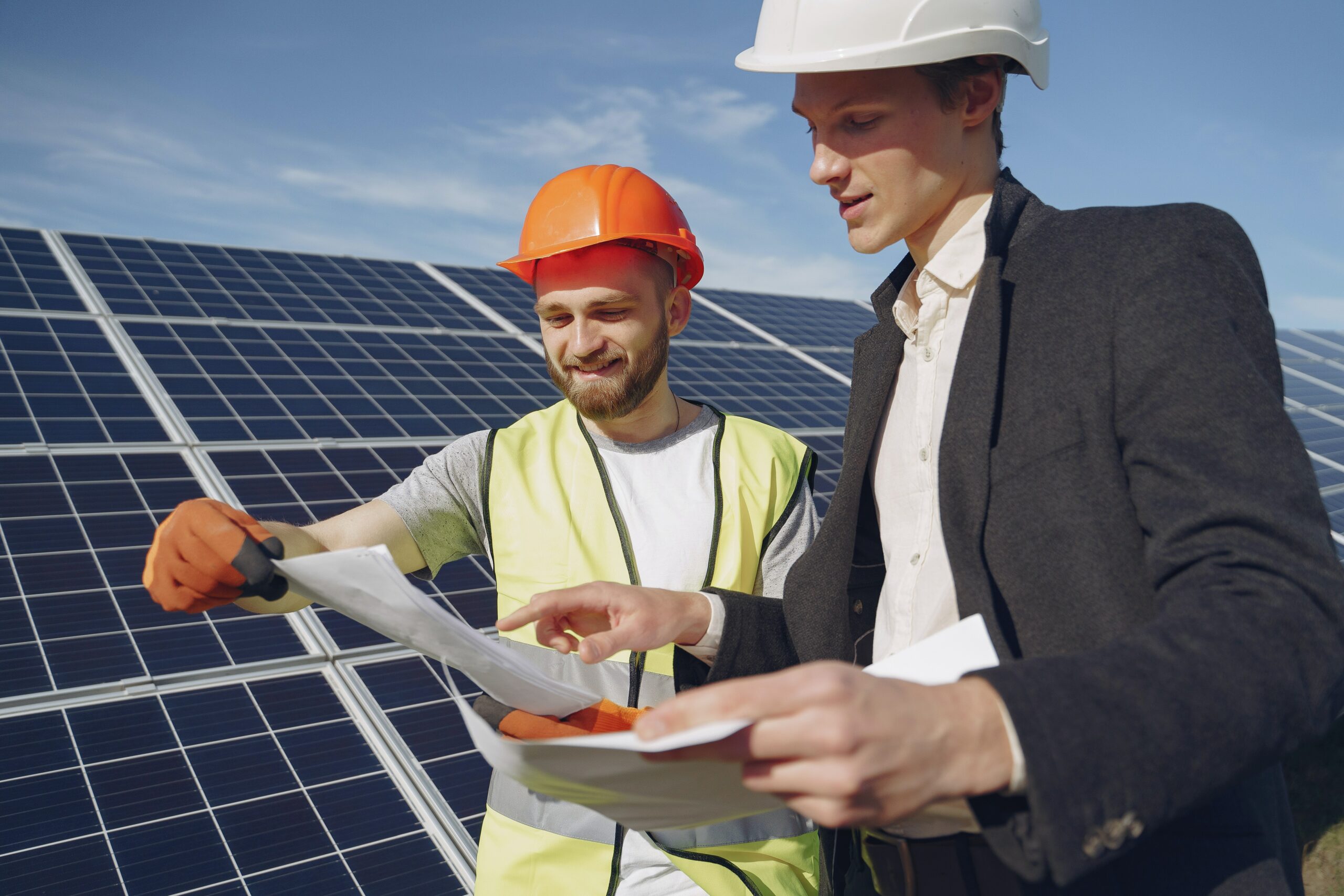 Solar Site Survey FAQs
What is a solar site survey?
A solar site survey typically takes place once a solar sales team has signed a new customer and involves a site surveyor inspecting the property and location of where solar panels are going to be installed. The goal of a site survey is to ensure that the preliminary design is feasible in order to create a permit-ready plan. The external site survey can be done by either physically inspecting the property or by using remote technologies.
What information is required to complete a solar site survey?
In a typical solar site survey, contractors will need to collect roof measurements, perform a shading analysis and visual inspection of the roof, understand the electrical system, and make note of other structural information that may impact the solar panel installation. For a full guide on performing a residential solar site survey, check out this article.
Why is a shading analysis so important?
A shading analysis is a crucial step in finalizing the location of solar panels on a roof. A lack of sun and therefore any kind of shading is detrimental to the panels' performance. For a roof top project, site surveyors must understand how the sun casts light on the roof at all hours of the day.
Manual examination of shadow region is difficult as shadow patterns not only change throughout the day but also varies at different times of the year. Nevertheless, there are programmed tools available for locating panels which use coordinates as input and work with Google to get a detailed survey of the area including different objects which can create shadows.
What is the difference between site surveys in construction vs. solar power industry?
There are similarities to site surveying in both industries and the output is typically the same – a detailed study to assess the land area, collect measurements, and identify related information that may be required by your engineering team. The difference with a solar site survey, however, is the focus on the sun, roof, house, and any shading caused by nearby trees or buildings.