Technology in the workforce has come a long way just in the last decade, and the Solar industry is no exception. From the way solar panels are designed, installed, and monitored, the solar industry has taken full advantage of technology.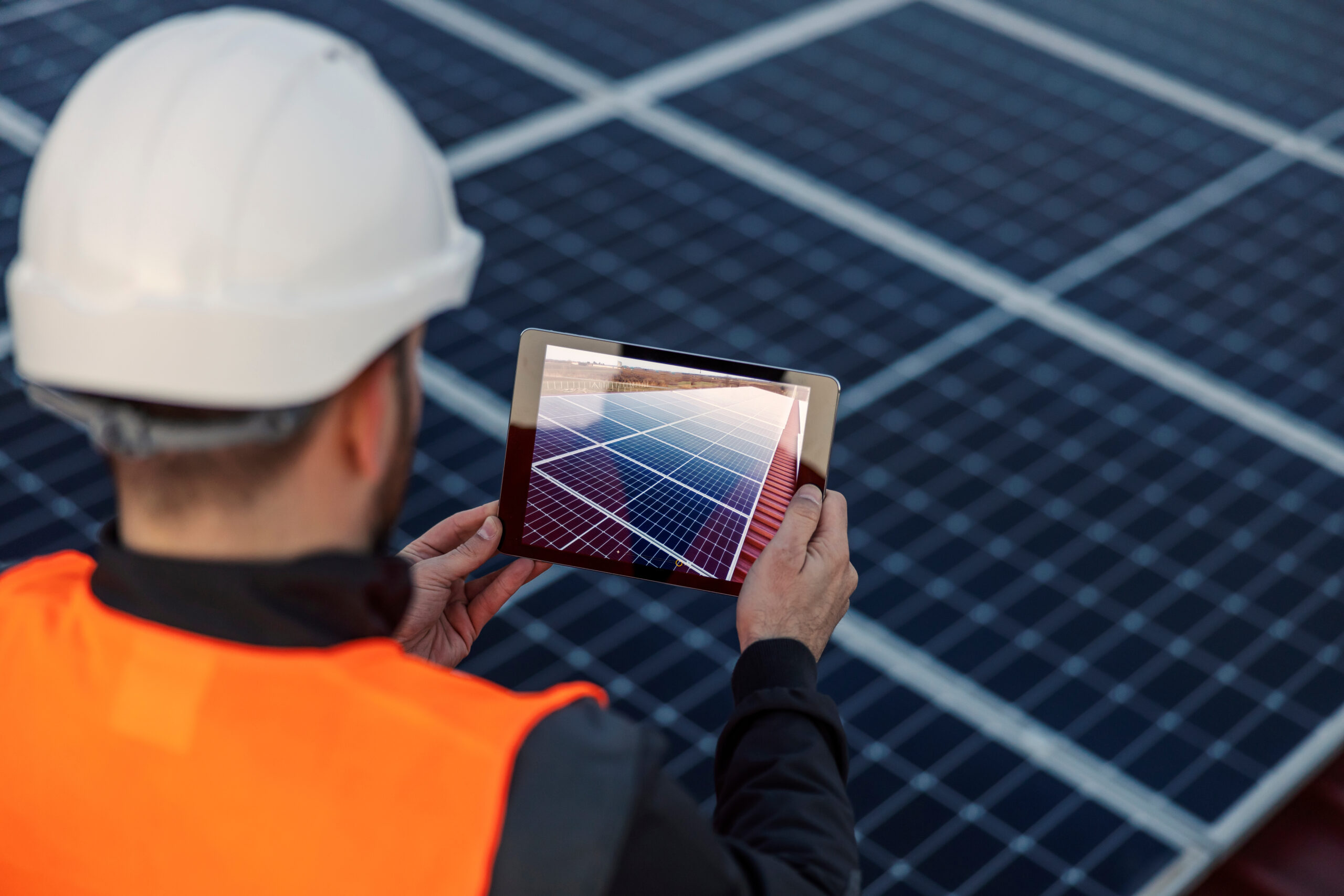 So why is it that solar companies still lag behind when it comes to leveraging technology to streamline their internal processes? After surveying hundreds of our clients, we came up with the top 3 processes that are in need of an upgrade.
1. Solar Sales Process
According to industry stats, 90% of solar proposals fail. In other words, out of 10 new solar prospects that your sales reps send a contract to, 9 will not complete. I'll let you take a minute and calculate the overhead expenses to which that equates.
One reason for this massive failure rate is the lengthy and complicated sales process. This often includes:
An initial qualification where information is uploaded to a CRM
At least 2 separate site trips where info is collected using spreadsheets or paper forms
Review/approval by PMs or Engineers, who often need their own info to be collected from the site
Creating a preliminary design and proposal using another software
And finally, a trip back to collect a customer signature as well as to do a detailed technical site assessment
This lengthy and error-prone process can be improved using a platform which helps in collecting, organizing, and managing the customer information, all the way to project completion.
Related: The Best Solar Sales Software Features
Unfortunately, the inefficiencies don't stop there… 
2. Field Data Collection
Although we've written about this topic before, and even though it remains one of the biggest pain points in the solar industry, we still have many solar companies struggling to find a solution.
The typical flow for field data collection goes something like this:
A well-intentioned project manager builds a few forms in Excel or Word (often from scratch)
Comes up with a plan and coordinate field operations for data collection
The field teams have to remember to take the forms (latest version please) and other equipment to remote locations
Fill in the form on paper or fire up your laptop in the field (did you remember to pull the latest version from the cloud?)
Information has to be entered, re-entered, uploaded, properly disseminated across the many different tools
Uh Oh! Did you remember to take a pic of that PV inverter serial number? That's another trip back to the site.
Related: How Solar Software Reduces Costs and Repeat Site Visits
Without a data collection solution that is tailored to the needs of solar, errors may occur when collecting the data, transferring it or when retyping the paper-based data into a digital format. It is also hard to keep it all straight and cross-referenced across paper notes, form data, pictures and documents. Soon enough it turns into a mess.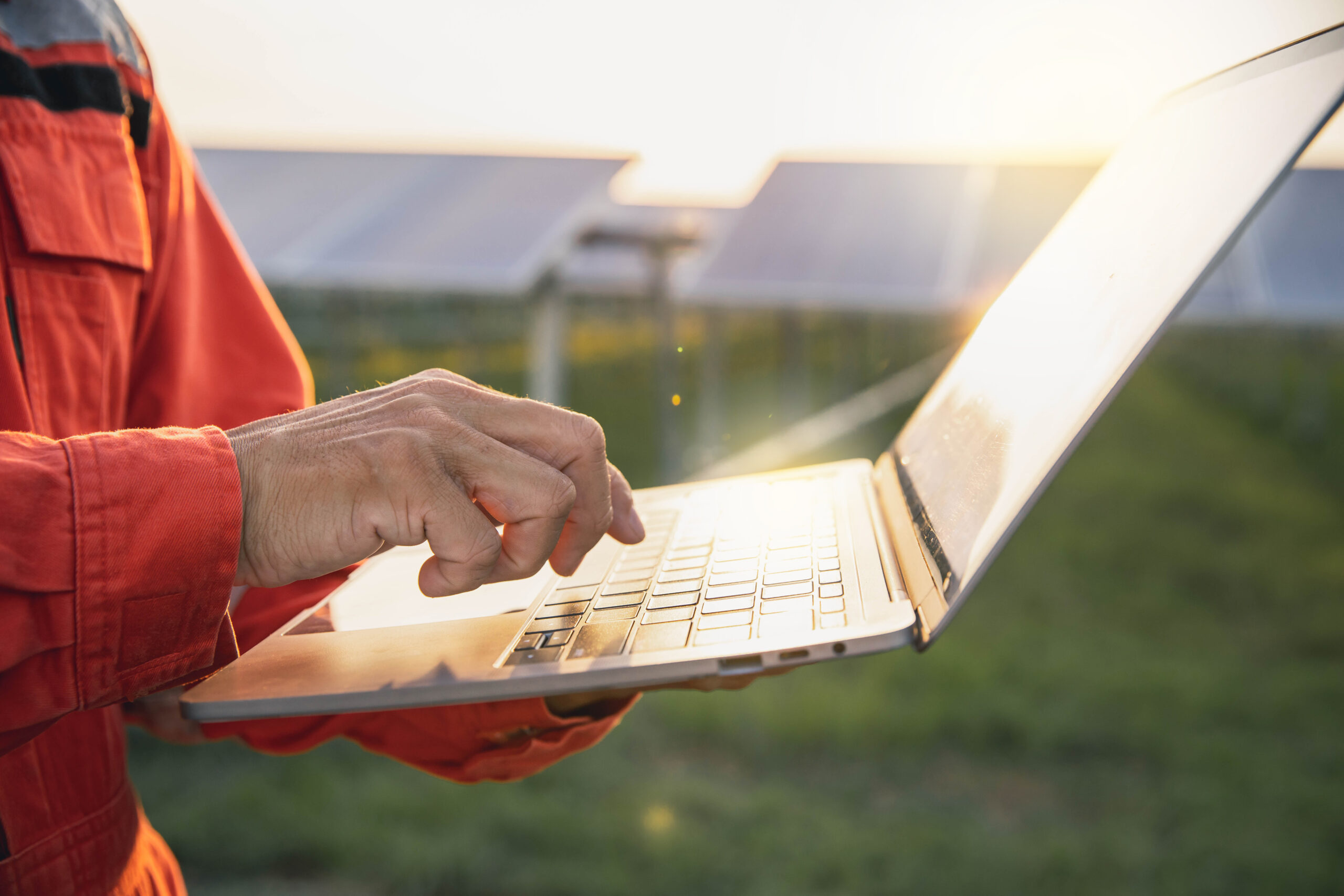 To make matters more complicated, there is a new twist to this: more and more companies are using sub-contractors and outsourced staff to complete their solar data collection.
Related: How to Use Software to Collaborate with Solar Subcontractors
3. Solar System Inspection or Solar System Maintenance
Depending on the size of the project, commercial solar panel arrays can range in size from multiple kilowatts to tens of megawatts. That requires anywhere from one thousand to tens of thousands of square feet of solar panels and other specialized components such as inverters, combiner boxes and racking components.
Even some residential solar panel arrays can be a challenge to inspect depending on the location and design. The same general flow of manual tasks exist here:
Maintenance technicians must travel to the site
Armed with a generic form, which may or may not is customized for that type of site
Walk through the systems, inspecting each panel and component
Find a way to remember to systematically record all necessary media (pics, video)
Go back to the office and upload/transfer information to a folder or storage device
Come up with a common system (and make sure everyone follows it) to cross-reference media and data properly to each site and each component
Spend upwards of 6 hours pulling together and formatting information to generate a report
Without dedicated field inspection software, the residential and commercial O&M process is prone to errors, missed steps, double-entry, and lack of visibility from other stakeholders, including project managers, field technicians, and customers. 
So How can Solar Companies Streamline These 3 Processes?
By implementing a field process automation platform that is mobile friendly, designed to be used in the field, and created specifically to manage solar operations. The right tool can rectify the gaps that all three tasks have in common and reduce admin time by over 22% by being able to:
Eliminate double-data entry by capturing data in digital format
Centralize data to allow access for different business units (e.g. sales, techs, finance, ops)
Customize the app to match your specific project workflow
Act as a secure storage facility for contracts, pictures, reports
Be device-agnostic and be used seamlessly across desktop and mobile

Conclusion
There are clear pathways and robust solutions to eliminating the classic issues with top 3 solar challenges. It just takes a little bit of investment of time and energy to get these working for your company. The results are well worth the effort as you start to see huge efficiency gains, faster turnaround times and more performance in your solar operations.
Next Steps