Solar subcontractors can be an excellent
resource for renewable installers
and service providers – but are you helping them be as efficient as possible? Are you spending time clarifying expectations or chasing down information?
Do you feel confident that your work processes and tools are helping you stay on top of project statuses, manage the busy schedules of your team, and collaborate with subcontractors?
Growing solar and renewable installers are eliminating repeat data entry, streamlining scheduling, eliminating repeat truck rolls, and scaling their teams with Scoop Solar's project management software. Here's how.
Easy to Use Platform
Often solar subcontractors are introduced to a project that is already underway, meaning they may experience gaps in both information and context. This, paired with the fact that they are likely unfamiliar with your business process and project workflows, can result in missed steps and communication breakdowns. Luckily, Scoop allows project managers and coordinators to build standardized checklists and automated workflows and the
solar mobile app makes it easy
for subcontractors to access and update data while on site. Checklists and data fields can be customized for each project. For example, the job closeout (JCO) process may require a subcontractor to upload specific photos before progressing to the next project phase. This standardization
reduces repeat site visits
and ensures your solar subcontractors complete essential steps before they leave a job site.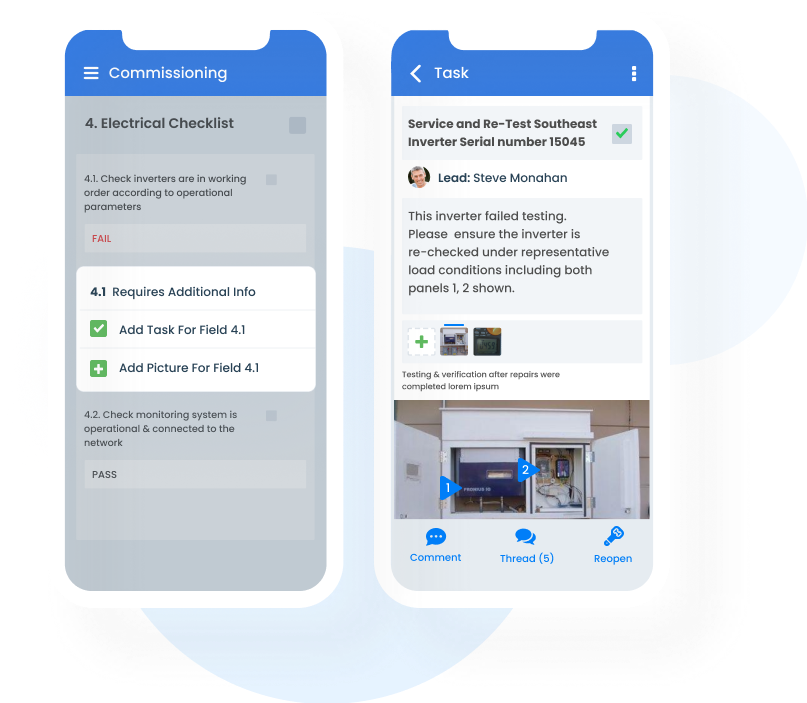 Intuitive Access Controls
A common concern for any solar business is how much software access and client information to provide subcontractors. It can be challenging enough to manage user access and permissions for your internal teams, let alone external third parties. Extremely limited access often results in delays for your employees who must provide and repeat information, whereas too much access can pose information security risks to your clients and projects. To alleviate this concern, Scoop's solar project management and CRM platform offers intuitive access controls. All pricing tiers include unlimited users and storage, meaning you no longer need to sacrifice on efficiency to avoid per-user subscription fees. The Scoop platform fosters collaboration and information sharing across your organization so that your office teams, field workers, and solar subcontractors can work in unison.
Connected Calendars and Scheduling Systems
While traditional calendar tools offer a variety of benefits to office teams, most are disconnected from in-field work orders and service tickets. In these systems, an event on the calendar is just that – an empty event. In most cases, your solar subcontractors and technicians must then switch to another tool in order to view and execute the work order. For the purpose of optimizing efficiency, an ideal system would allow users to
access the work order from the calendar event
with one simple click. Within the Scoop platform, the calendar and scheduling features are fully integrated with active project data, meaning employees and subcontractors can access all of the necessary information in one software tool. The Scoop Solar mobile app provides
on-the-go access to in-field and remote workers
, which allows subcontractors that have just arrived on-site to click through the calendar event to access customer data, work order details, and more.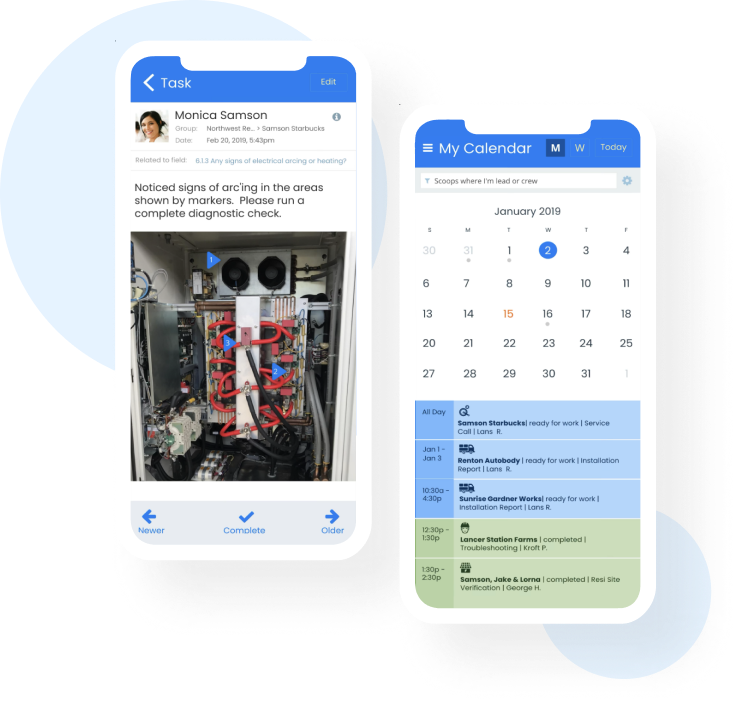 Scoop streamlines your solar operations through workflow automations, data centralization, and in-field workforce engagement. The platform also helps solar subcontractors plugin to your existing processes and tools, prevent long searches for crucial data, filter down to relevant work orders, and maintain momentum for your team. For more information on the Scoop platform,
book a demo today
. Related:
Scoop customer Lumina Solar discusses how the platform simplifies collaboration between subcontractors and other team members.