California enacted "Rule 21″ in the fall of 2017, a tariff which sets specifications on the types of inverters that can be used in both residential and commercial solar installations around the state going forward. Rule 21 has major implications for PV installers both in California and throughout the country, since many states will likely adopt their own versions of Rule 21 as the industry grows and solar companies continue to scale up.
Today, we'll take a look at exactly what Rule 21 specifies, why California implemented it, and the outlook for similar regulation in other jurisdictions going forward.
What is Rule 21?
California's Electric Rule 21 specifies the types of devices that any electricity-generating installations at a residence or commercial building can use to connect to the broader electrical grid. For solar installers, that means that Rule 21 places regulations on the types of solar inverters that can be used in installations now and in the future.
Specifically, Rule 21 requires the use of advanced, so-called "smart" inverters that are more flexible in how they connect to and even communicate with the grid.
The reason for this change is that as the number of solar installations grows, having a large number of basic PV inverters can actually make disruptions to the power grid worse. Basic inverters are designed to disconnect from the grid immediately during an outage and reconnect immediately after power is restored. If PV installations in a part of the grid use mostly basic inverters, then a huge number of solar panels feeding power to the grid could suddenly disconnect at the start of an outage, and then suddenly reconnect when it is over. This places further destabilizing stress on the electrical grid.
Smart inverters, on the other hand, allow solar installations to remain connected to the grid at a wider range of voltages and frequencies. Just as importantly, dynamic operation of advanced inverters can actually help to moderate voltage deviations across the grid. Eventually, if electrical grid monitors can connect to advanced inverters across the state remotely, solar installations could play a substantial role in supporting the grid and preventing outages.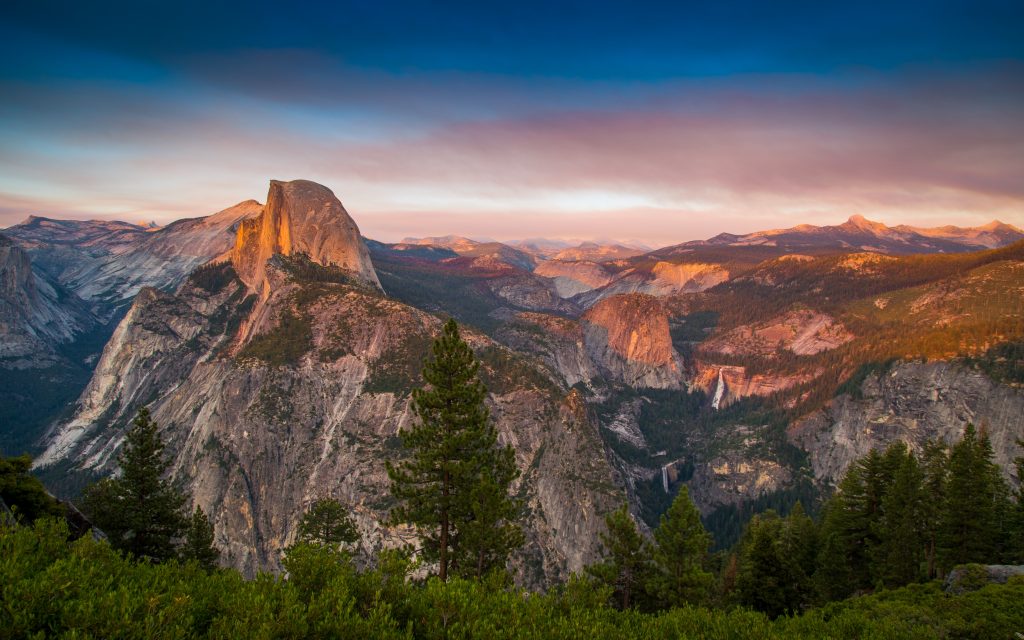 What Type of Inverters Can be Used?
The main impact of Rule 21 for solar installers is that any of your installations in the state of California must now use Rule-compliant inverters. In effect, these are any smart inverters that have been certified as UL 1741-SA or that are listed on the California Energy Commission's compliant inverter database.
In addition, when installing approved inverters, several configuration adjustments are required. First, all smart inverters must enable anti-islanding mechanisms so that they automatically disconnect from the grid when there is a full-blown outage. Dynamic voltage operation must also be enabled so that smart inverters can absorb or input reactive power into the electric grid to maintain stability.
Keep in mind that currently, only the first of three phases of Rule 21 have gone into effect. Starting August 22, 2019, Phase II will go into effect and require all smart inverters must also be capable of remote communication via an Internet connection. The effective date of Phase III has not yet been determined, but this phase will require that smart inverters offer remote grid connection and disconnection capabilities. Specifications for inverters in the Phase III roll-out have not yet been issued and the list of approved PV inverters may change in the future.
Expect Rule 21 to Spread
The importance of switching from basic to smart inverters as the prevalence of solar installation grows is recognized beyond California. Germany established their own form of Rule 21 in 2011 in response to the growing impact of residential and commercial solar installations on the stability of the electrical grid there. However, since Germany already had a high number of basic inverters connected to the grid, the country has had to undertake an expensive inverter retrofitting project. The early adoption of Rule 21 in California is expected to prevent the need for such retrofitting there.
Furthermore, numerous other solar-friendly states are looking to enact similar regulations to Rule 21 in order to prevent the need for retrofitting inverters down the line. Currently, Arizona, Nevada, Massachusetts, Vermont, and Hawaii are all considering requiring advanced inverters, and inverter manufacturers expect that smart inverters will eventually become the norm nationwide.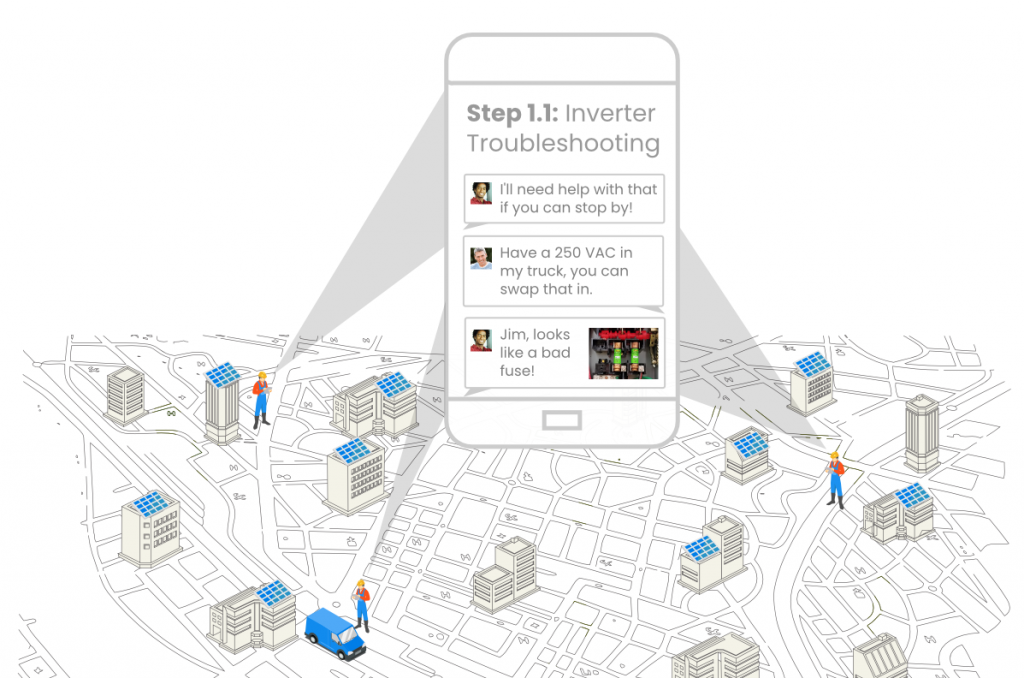 That means that Rule 21 may apply only in California for now, but may want to consider encouraging customers to invest in advanced inverters no matter what state your company works in. Given California's lead in solar energy and regulation, it is likely that California Energy Commission-approved inverters will meet future standards elsewhere in the country. In addition, it will be important for your company to keep an eye out for upcoming inverter regulations in the states and municipalities where you work.
Dealing with Rule 21 – Scoop Can Help
Do any of your past or current customers require a retrofit? One of the best ways for you and your customers to stay compliant with Rule 21 regulations–whether you're in California or elsewhere–is to use a work-tracking app like Scoop, which will deliver a crystal-clear record of what's been installed. Plus, thanks to Scoop's collaboration and knowledge-sharing capabilities, all of the members of your team can be on the same page when it comes to following Rule 21's guidelines and answering customer questions about smart inverters.
Tackling lengthy transformer lead times on solar projects? Check out this related article here.