Experienced managers know how important it is to retain solar workers. The old maxim that your people are your company's greatest resource is quoted so often because it's true: we invest a great deal of time and money to train people and build productive teams. When employees leave we lose not only that investment but also the critical practical knowledge they've accumulated about how to get things done in your workplace.
There's a huge body of research on job satisfaction and what helps to retain employees, including organizational culture, job autonomy, and ensuring they have the tools they need to be successful in their jobs. One major component of job satisfaction is ensuring they see their employer is providing them with a path to advance in their careers. There are a huge number of career paths within the burgeoning field of solar, and companies that have a reputation for allowing employees to learn, grow, and move up the ladder are better poised to capture and retain quality people.
Enter the Solar Career Map, a great tool published by the Interstate Renewable Energy Council to demonstrate how you can build a multi-disciplinary workforce and give your employees the tools they need to succeed within the solar industry. With this map, you can engage your employees in a conversation about their career goals and chart a course together so that they can do their best work and grow within your company.
Reading the Map
The Solar Career Map is an interactive way to quickly browse 40 different careers within the solar industry. While the map isn't meant to be comprehensive, it's a great starting point for identifying potential next career steps for your early- and mid-level employees (and ones they might already be eyeing).
On the x-axis, job roles are delineated into four related sectors: manufacturing, system design, project development, and installation and operations. On the y-axis, job roles are separated according to their level of seniority within the industry. Each dot on the map corresponds to a job title–clicking on a dot will reveal a brief description of that position and illustrate links to other potential jobs that someone in that role could advance to, either within or across sectors. Hover over the connecting line and you'll see tips on what experience and additional qualifications might be needed for the move. For quick reference, use the menu on the left to find a dot by its sector and job title.
Advancement Paths 
The advancement paths illustrated in the Solar Career Map are extremely useful. From these lines, you can get an idea of what roles an employee at your company might be looking for after a few years of work and after adding a few additional skills to their repertoire. You can also use the advancement paths to identify lower-level job roles that you could recruit potential employees from, either from within your own company or from other companies.
Some job positions are relatively flexible in their advancement paths and may allow an employee to transfer across industry sectors as well as move into a more senior position in the same sector. Take, for example, residential PV system designers. This is a mid-level position within the systems design sector of the solar industry. Employees in this role can advance linearly to a more senior position within systems design–such as becoming a solar energy system designer–or with some additional financial, business, or legal training could transfer into the project development sector as a mid- or high-level solar project developer.
You can also switch views to look at jobs for veterans. At every level, there are positions that are well aligned with the technical skills that transitioning service members bring to the workforce. These include instrumentation and electronics technicians, utility interconnection engineers, and solar fleet managers.
Initiate the Discussion
As a manager, checking in regularly with your direct reports on their career goals and interests should be routine—a good time to do this is during quarterly performance reviews. Demonstrating sincere attention to your employees' career growth shows that you value and care about them, and allows you to agree on a joint plan to obtain the skills and experience they'll need to grow. If you're not offering this, you can be sure they'll be tempted to jump ship to another company that does.
We would argue that it's important to take this step even if your company only operates in only one of the four solar industry sectors, or has limited room for advancement. Not encouraging your employees to pursue their interests–even if it means ultimately leaving your company–is more likely to hurt your company in the long run and to prevent you from recruiting good talent from elsewhere. Nurturing great people may even lead to some of them bringing you ideas to grow your business into new areas they'd like to spearhead.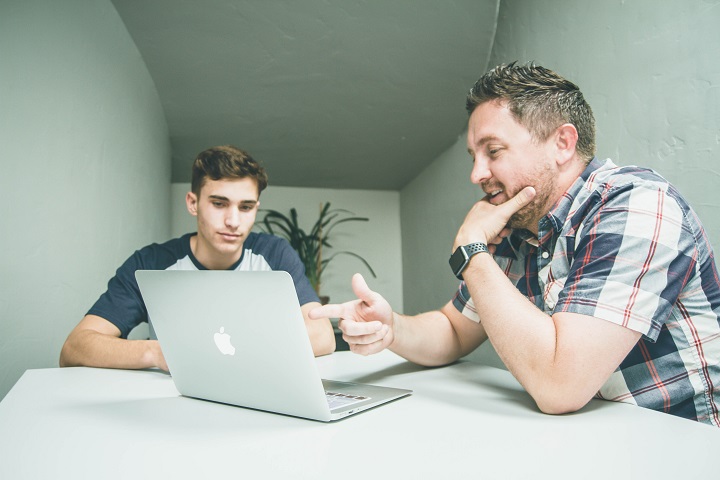 Set Your Solar Workers Up for Success
Job satisfaction and employee retention are also linked closely to people's sense of personal achievement and recognition for a job well done. Few employees enjoy work that is unimportant, meaningless, or frustrating. Today, median employee tenure for people earlier in their careers (aged 25-43) is only 2.8 years. They'll stick around if they feel they're making an impact and building a foundation of successful projects from which they can reach the next level. It's important then as a manager to create the conditions in which your employees have what they need to tackle their jobs and do them right.
This can include skills and knowledge, boosted by providing access to relevant training courses, workshops, or formal job shadowing. We've also written a lot on this blog about the importance of embracing mobility, and software that enables field workers to approach jobs with the information they need, the steps they should follow to execute the job right, and the means to communicate effectively when problems arise. When you connect your staff in the field with your staff in the office, people feel a sense of belonging and joint purpose, which contributes to both job satisfaction and productivity.
The Bottom Line
A critical part of managing a team is ensuring that everyone on that team has room to grow and advance within their careers. This is especially important for early- and mid-career employees who have the potential for multiple advancement paths and who may be eager to gain new skills above and beyond what their job role typically entails. The Solar Career Map can give you ideas about how to help your employees advance, while tools like Scoop can help them succeed in their current roles and beyond.