The California Solar Power Expo wrapped up in San Diego April 26th, after two days packed with industry speakers, training, and exhibitors showing the latest in solar software and hardware. Our team spoke with hundreds of solar industry experts and practitioners at our booth and training sessions, announced new functionality in Scoop, and sat in various panel discussions.
Today we're recapping big themes and takeaways from the event, including insight from the survey results from our booth conversations.
The Outlook for the California Market
With almost 25GW of installed solar, California leads the nation by a country mile. So the outlook for the solar industry in the state is of national interest and gives some insight into possible energy futures in other jurisdictions.
Anyone following the energy sector knows California is at a significant crossroads in its bold journey. On the one hand, there are clear and ambitious targets for both renewable power—60% of the state's electricity is to come from renewables by 2030, on the way to 100% by 2045—and decarbonization, with the goal of a 100% carbon-free economy also by 2045. On the other hand, exactly who the players in the energy market achieving those goals will be is far less clear.
Will you take an IOU?
From the utility perspective Gary Stern, Managing Director of State Regulatory Operations at Southern California Edison, was optimistic that hitting the 2030 goal would not be an issue. However, he cautioned that the integrated resource plans the utilities and commission have on the books is not yet on the pace needed to hit the 2045 goals. The toughest challenge will be eliminating the last 5-10% of fossil fuel generation while keeping rates affordable. He pointed out that the price of electricity will also be pressured upwards as all the other major carbon-emitting parts of the economy, like transportation, electrify.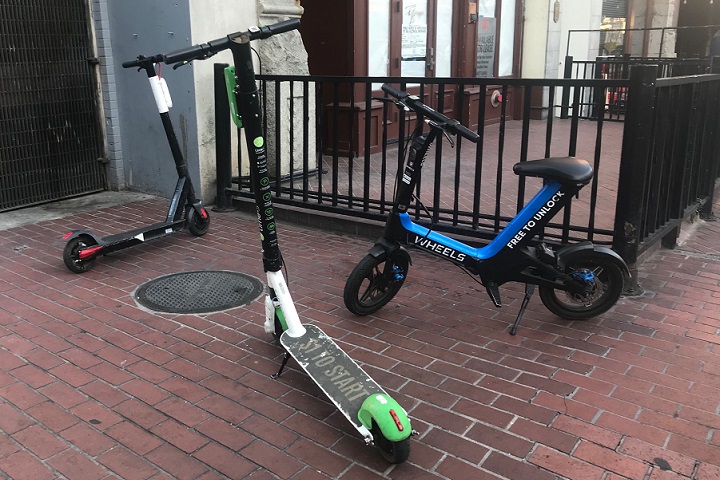 Gary also advocated for changes to residential rooftop solar incentives. As he put it, past incentives have driven costs down, but this approach will need to be re-balanced going forward, as non-solar residents are now in effect subsidizing their neighbors. Also, he wants to see more penetration in poorer neighborhoods, pointing out that solar skews to more affluent neighborhoods today.
The community aggregation model has wheels
The investor-owned utilities have a major part to play in reaching the 2045 goals, but their exact role is highly uncertain. The PG&E bankruptcy hangs over the state's entire energy landscape, and growing numbers of California Community Aggregators (CCA) suggest that the entities who buy and distribute power will be a different bunch in coming years. Virinder Singh from EDF Renewables laid out a wide range of scenarios for energy planning and procurement in the state. He remarked how previously companies who didn't own poles and wires were perceived as being at a disadvantage, but now owning T&D infrastructure is viewed as more of a liability. This is true of public utilities too.
On the same panel, Mike Toomey, the Director of Development at Recurrent Energy argued that energy storage is changing the solar game and that CCAs are the new powerhouse of energy storage in the state. He says that every CCA request for proposal he sees includes storage. This is opening major solar development opportunities on the coasts which have been previously overshadowed by the sunnier valleys inland.
And the Survey Says…
Amidst all these shifting market structures and players, it's no wonder that the installers, financiers, and O&M companies we spoke to flagged market and regulatory uncertainty as their biggest strategic challenge. Respondents spoke of the uncertainty around incentives they can bring to residential customers continuing. Several people remarked that the fluctuations in module availability are the biggest source of uncertainty for them; they felt that better planning on the part of the manufacturers could eliminate the cycles of over and under-supply.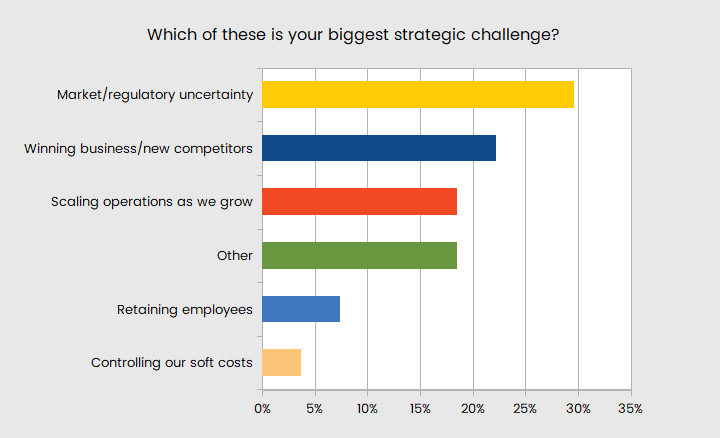 Another top challenge cited was winning business, with the cost of lead acquisition a frustration we heard frequently. For companies on a growth trajectory, scaling efficient sales and field operations to keep pace with the market opportunities was a major challenge.
The costliness of re-rolling trucks
Next we asked people about the soft costs in their solar companies, and what they felt were the biggest drivers. Given that soft costs can account for up to 64% of the price of a solar system, these are good areas to find efficiency and cash flow improvements at a small business. For this question there was a clear winner: half the respondents reported that re-rolling trucks back to the site was the biggest contributor to their soft costs. Clearly, if you can avoid returning to sites to collect missing data or make repairs, you're on the right track.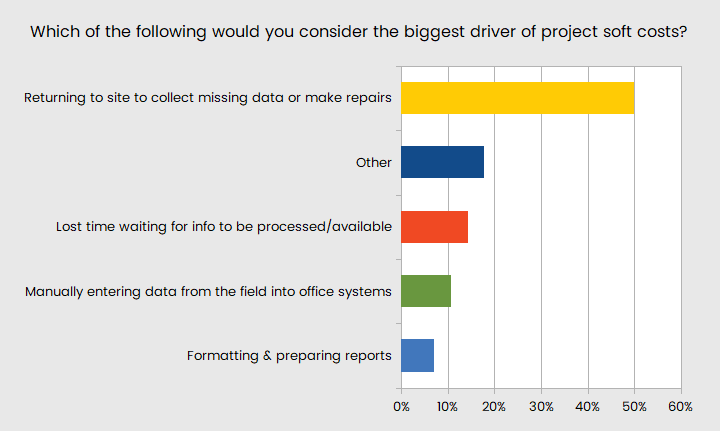 More solar companies are looking at software
Software like Scoop is getting strong interest, so we were interested in how many attendees were using field project management software for their solar projects today. It appears we may be at a tipping point in terms of both awareness and uptake. About 17% of respondents reported they are already using software  to manager field operations today, and almost half the respondents reporting they are considering adopting this type of technology.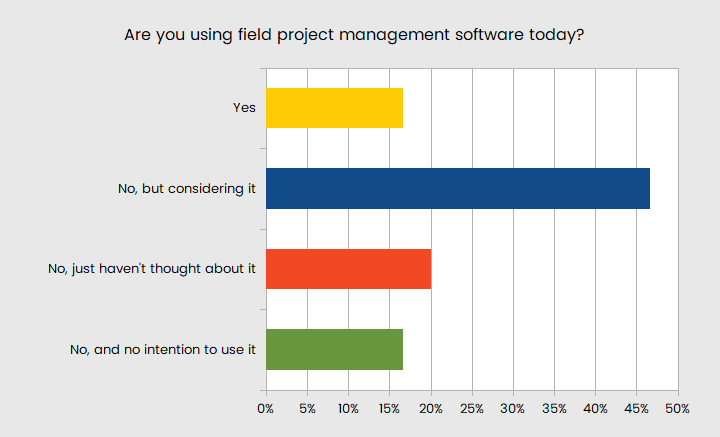 Scoop Announced a New Free-to-Use Tier
Meeting with so many motivated and energetic people at the solar expo was a treat, and served as a welcome reminder of the passion and purpose in the industry today. This made it the perfect venue for us to announce our significant new offer.
We want the US solar industry to have an incredible year, and a lot of that rests on growing companies maximizing the efficiency of their vital field processes (and saving thousands per employee each year). But we know that time-limited free trials are a burden when your schedule's busy, and they rarely provide the true full experience of using the software in the field.
That's why, beginning this month, you can get started in Scoop with one app for free for your whole team. There are 3 to choose from including commercial and residential site surveys.
We want you to get real and lasting value from Scoop from day one, and we're confident that as your soft cost savings start to pile up, you'll see the value in rolling out more apps with one of our well-priced plans.