In order to scale your solar and renewable energy business and optimize for efficiency, you require a clear and real-time understanding of inventory supply and demand. Solar inventory management software is the best way to track solar panels, modules, and other equipment.
In its most basic form, this software should be able to track inventory and provide accurate inventory levels and locations. However, in order to scale your solar energy business, your inventory or solar asset management software should also be connected to your sales, service, and solar installation solutions. Read on for three must-have features of inventory management software for solar energy companies.
Inventory Management for Solar Companies
For the solar and renewable energy industry, suppliers and installers alike depend on inventory such as solar panels, modules, and other materials to do their job, support customers, and provide exceptional service.
Solar companies carry a variety of renewable energy assets – everything from solar modules, solar panels, and solar cells to photovoltaic (PV) materials such as solar paste, junction boxes, and PV glass. Other equipment includes PV connectors, racking and mounting materials, batteries, storage, inverters and accessories, solar installation tools, safety equipment, and more.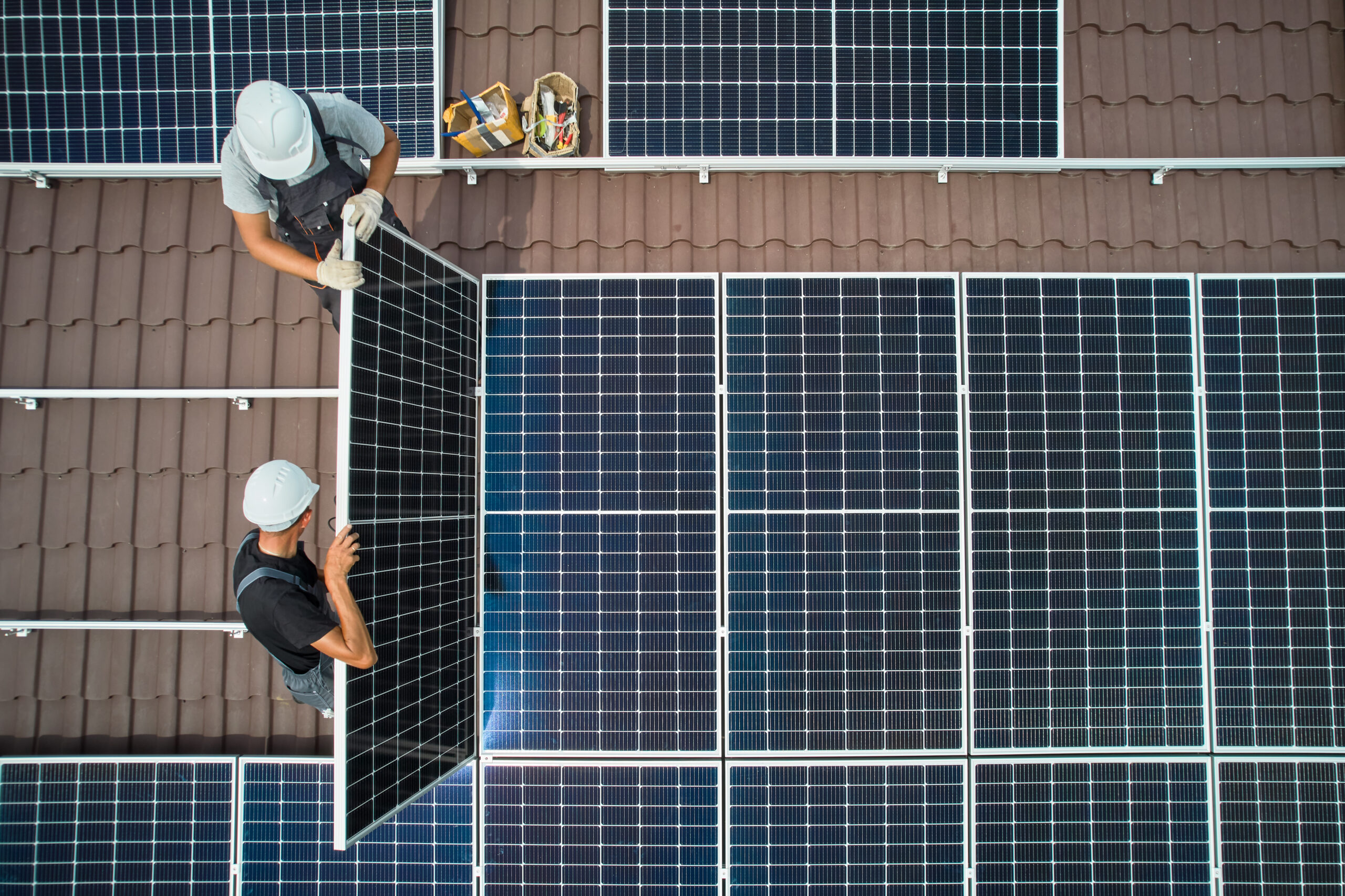 Specific Inventory Challenges Faced by Solar Companies
Solar inventory management has unique challenges, similar to those of solar construction inventory management and other markets that are innovative, experience fluctuations in demand, and subject to technological disturbances. Some of the key challenges include:
Limited visibility and outdated inventory levels
Manual documentation subject to errors
Fluctuating demand for solar
Limited Visibility and Outdated Inventory Levels
Whether due to access controls, a lack of ownership, or unreliable reporting, many solar companies experience difficulty in identifying accurate inventory levels. This can either lead to overstocking certain equipment such as solar panels, or delaying an installation while your crew waits on equipment and materials to arrive at a warehouse or on-site. Extended lead times can have consequences on your credibility and customer satisfaction.
Manual Documentation Subject to Errors
Processes that once worked for tracking your solar asset portfolio are no longer viable as your company grows. Disconnected tools, manual spreadsheets, and old notes or emails do not provide a clear picture of today's inventory levels and future requirements for upcoming projects.
Fluctuating Demand for Solar
The solar and renewable energy industry is prone to fluctuating demand due to a variety of external factors. International, federal, and state incentives such as the US Climate Bill can shift market demands as consumers hope to capitalize on rebates and other incentives before proceeding with solar installations. Pricing, climate, and other factors also play a role in the demand for solar. It is a complex function, but your company must do its best to anticipate supply and demand while being cautious and avoiding the storage of excess stock.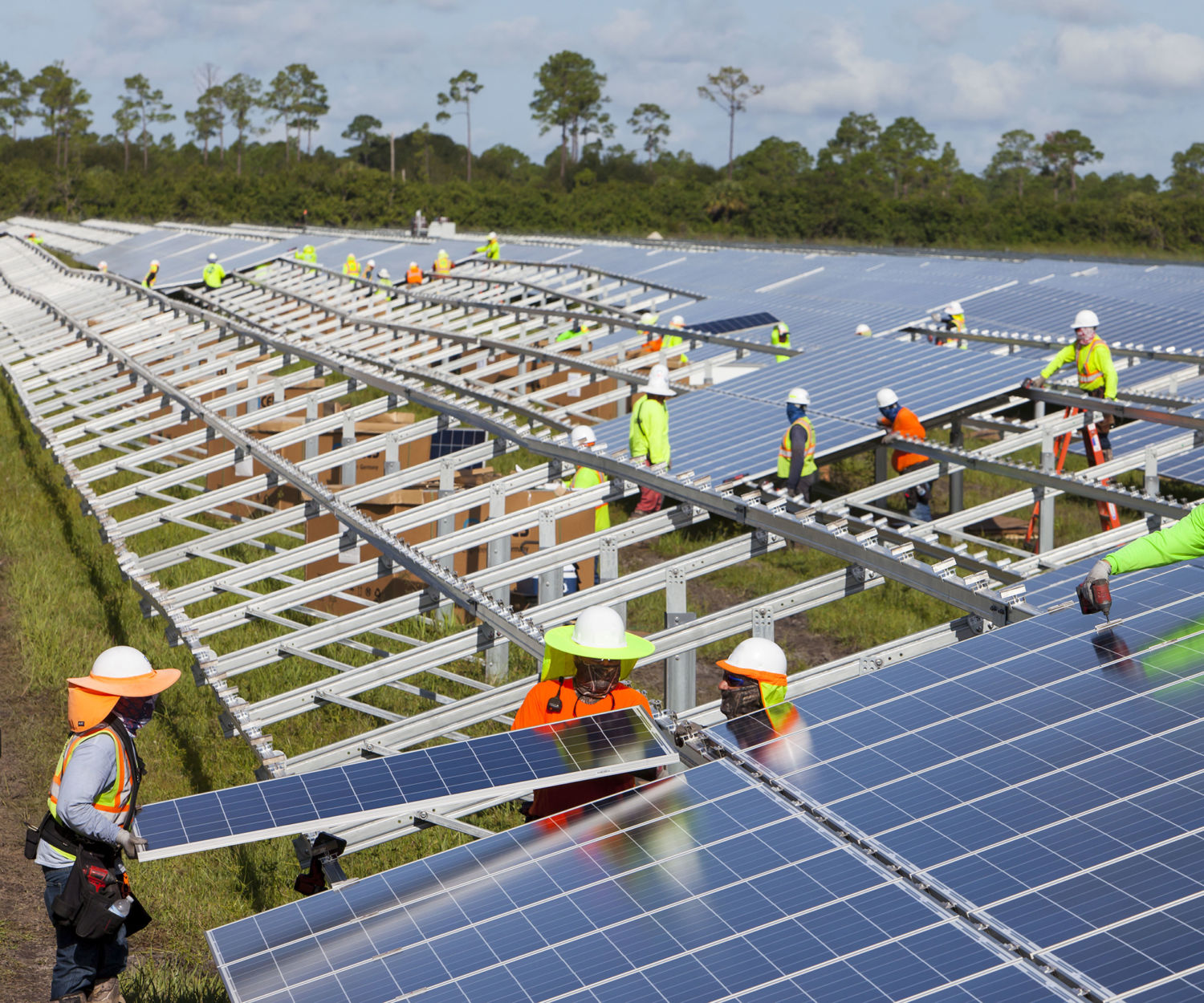 How Does Inventory Management Work?
An inventory management system helps to simplify and streamline solar project inventory, solar operations and maintenance (O&M), as well as day-to-day operations. These tools track inventory levels and use algorithms and data workflows to predict demand based on upcoming solar installation projects and service visits.
3 Solar Inventory Management Must-Haves
1. A Clear and Accurate Pipeline Report
In order to understand which materials and how much inventory will be required, solar and renewable energy companies must have a clear, accurate, and digitized project pipeline report. A project dashboard allows you to see deals as they are created and moved through the sales funnel, from prospects all the way to closed customers. You can also access relevant data such as installation schedules, requirements for solar panels and other equipment, and more.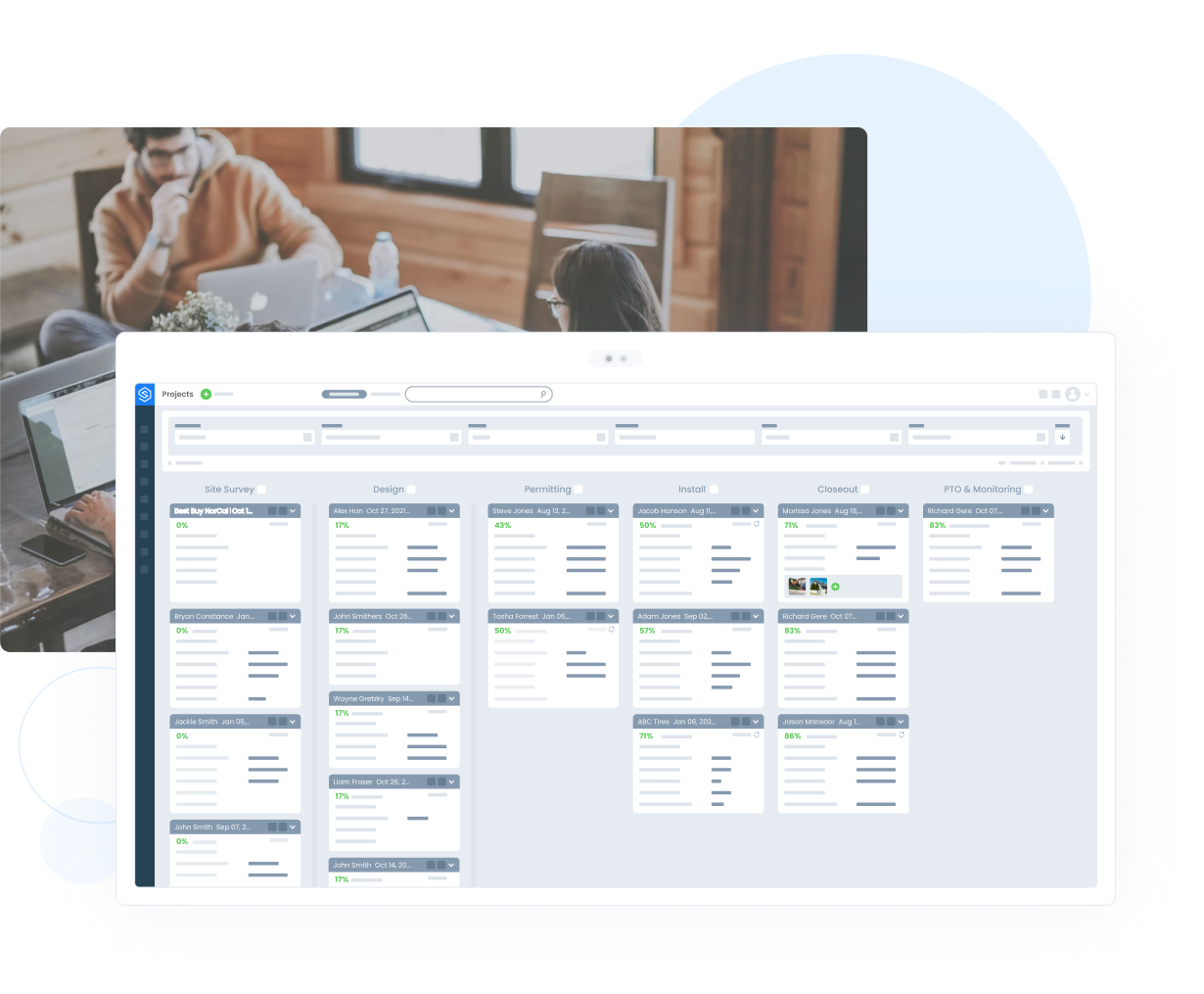 Through inventory and solar asset management technology, your installers and other team members can receive accurate and real-time visibility on required inventory levels without having to chase anyone down.
2. Automated Workflows and Notifications
Solar production and installation teams must quickly understand the status of each project and how it is progressing in order to communicate with inventory teams about materials that may need to be ordered, as well as finance teams regarding expected payment dates tied to key project milestones. Automated workflows and notifications can alert these teams when specific criteria have been met, reducing or completely eliminating missed handoffs and forgotten status updates.
3. Real-Time Inventory Reporting
Because there is no one-size-fits-all software solution for solar companies, your team is likely using a handful of tools for different business functions. Rather than eliminate your existing software stack, you must ensure these tools can integrate seamlessly and communicate with one another. This method provides you with access to real-time inventory levels and the ability to quickly relay that data both up and downstream to teams across your organization.
Scoop Solar and Inventory Management
Scoop is the software of choice for leading solar energy companies. The Project Tracker Live™ dashboard provides your team with a clear and accurate view of upcoming projects and their requirements. A fundamental platform feature is the ability to create and customize automated workflows and notifications, ensuring your team never skips a beat. Lastly, GLOO™ is Scoop's integration service that connects your solar customer relationship management (CRM), solar design, scheduling, inventory management, and payment processing software tools in place. Rather than eliminate your existing tech stack, Scoop allows you to optimize your workflows with a best of breed software stack.
Reach out today to discuss how Scoop helps leading renewable energy companies manage installation projects, accurately track inventory levels, cut costs, keep customers happy, and maximize efficiency.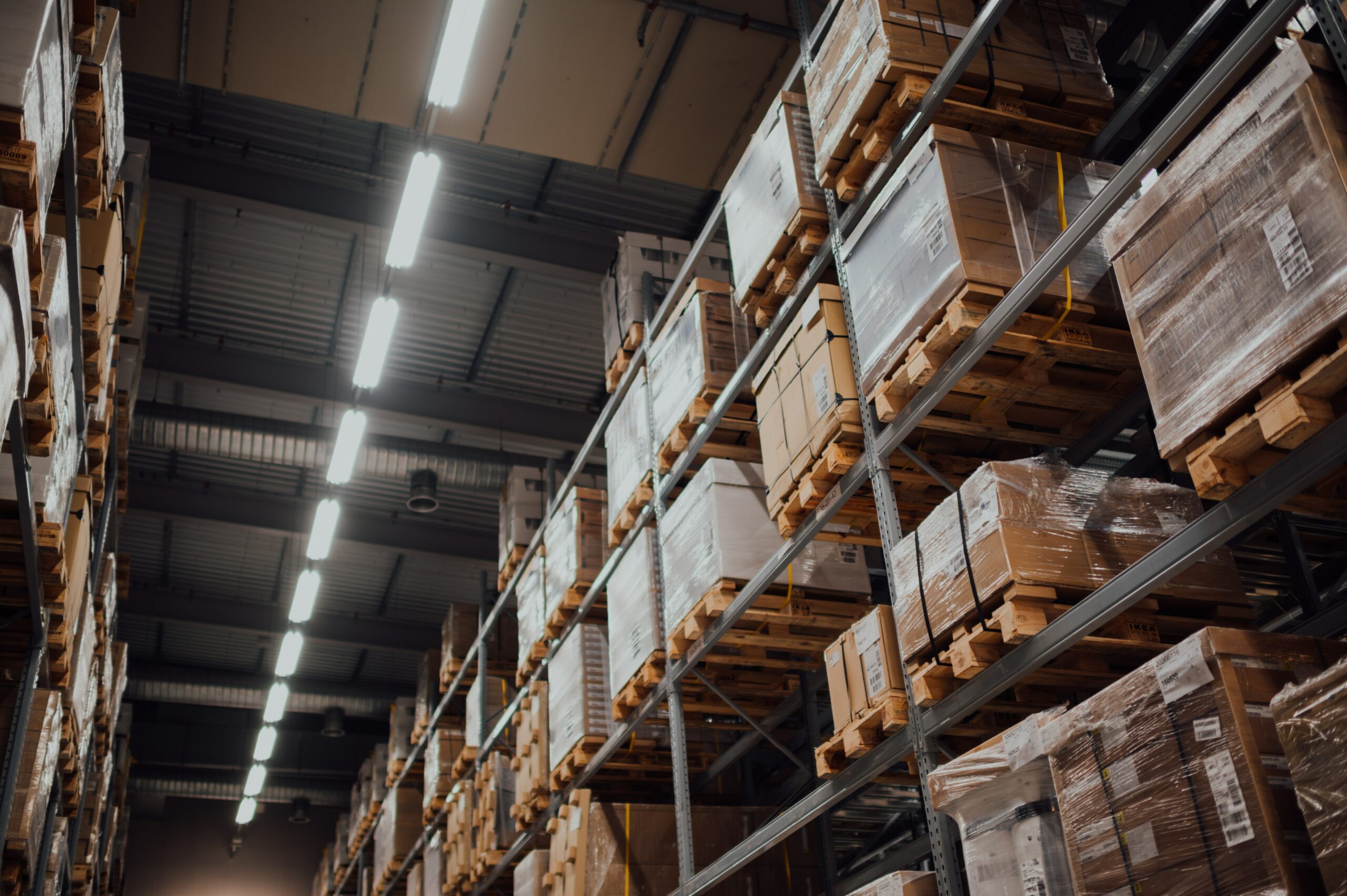 Inventory Management FAQs
How is Inventory Tracked in a Warehouse?
There are several computerized methods of tracking inventory as it enters, leaves, or remains in a warehouse. Barcode scanning is one of the most popular tracking methods, followed by scanning RFID tags and serial numbers. These systems are efficient and provide an accurate way to manage and control stock levels.
What is the Difference Between Inventory Management Software and Warehouse Management Software?
Warehouse Management Software (WMS) controls and optimizes the movement, storage, and tracking of inventory in and around a warehouse. For instance, this solution can indicate a specific point or location where inventory can be found. Inventory management software, on the other hand, has additional capabilities and includes a broader view of inventory planning and optimization along the entire supply chain.