In this article, we provide a practical framework to assess your solar operations and determine if you are ready for a fully-fledged operations workflow automation and management solution. We'll show you how to free up time for upgrading your solar project management software and we'll share how fast-growing solar operations are implementing a new breed of software dubbed mPMA to "level up" relative to their peers.
mPMA is an emerging category of software that allows highly distributed, remote, and field-intensive teams achieve new levels of productivity. mPMA stands for mobile work Process Management & Automation and is more important than ever in today's increasingly remote, mobile, and multi-organizational workforce. mPMA cuts down on soft costs and wasted resources by streamlining communication, eliminating repetitive tasks, centralizing project data and files, and implementing fail safes to protect against missing and delayed updates.
Throughout this post, in addition to describing the benefits of automation, we'll also share practical tools, additional content and savings calculators that you can use to evaluate your solar operations. Finally, you will learn what it takes to automate your operations and why companies are able to fully optimize their solar operations often in 4-5 weeks.
The Solar Energy Industry is Growing Fast
So fast, that many companies are straining to keep up.
From 2013-2021, the number of solar installers doubled. Despite the highly disruptive pandemic in 2020, the residential solar market alone continued to grow by 7% and the rate of growth is forecasted to nearly double in 2021. Furthermore, the recent two-year extension of the investment tax credit (ITC) will drive greater solar adoption. In fact, analysts are forecasting an additional 17% increase in solar deployments between 2021 and 2025 because of this extension. There's strong resilience in solar and demand is expected to continue. By 2030, the number of solar installations is expected to quadruple.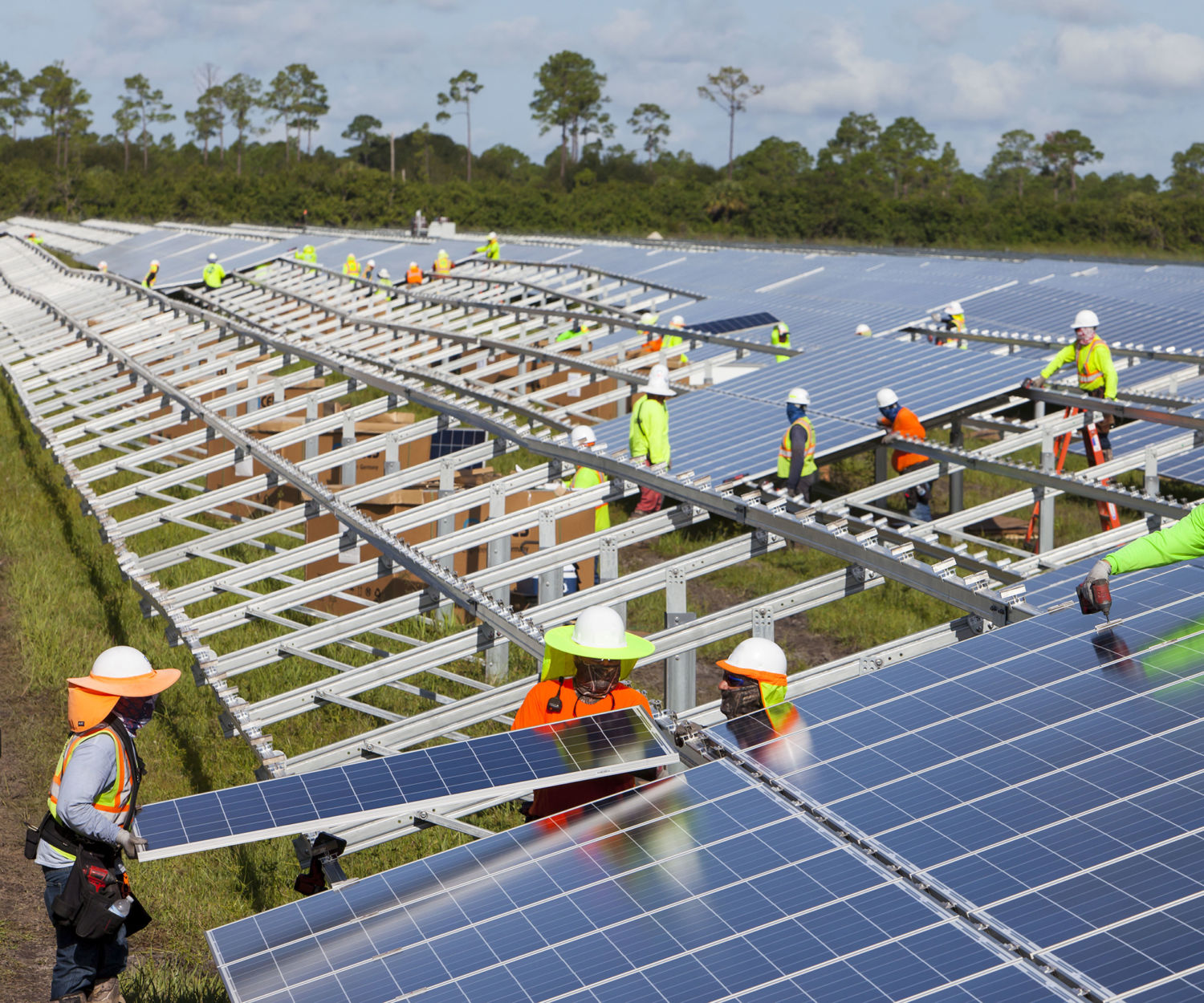 But it's not all rosy for solar. On the flip side of rapid growth in the solar industry is a shortage in labor supply. Solar installers and service providers of all sizes are struggling to recruit and retain technicians, operations managers, and field crews. Therefore, solar companies' growth prospects are limited when relying on expanding their teams.
Solar Companies Are Increasingly Looking to Software to Optimize Operations
In a nutshell, the challenge in solar has shifted from sales to execution and it's no longer about having enough demand. There's plenty of that – but rather fulfilling projects. Operations leaders in the industry who recognized this problem early on, have already been revamping their solar operations to take on more projects and ensure that projects on hand are completed successfully.
In a bid to expand capacity in their operations, fast-growing solar installers and service providers have turned to a new breed of advanced solar project management software and mobile work process management & automation (mPMA) tools that are designed from the ground up for solar field and office teams.
Related: Digitally Transform Solar Service Operations Webinar Recording
Unlike general purpose CRM or Project Management tools that require a huge amount of setup and are not designed for field intensive work, these new mPMA centric solar software solutions come with industry best practice solar templates. mPMA also provides the means to streamline workflows, connect business tools and optimize collaboration across field and office and including with outside subcontractors.
Is Your Solar Project Management System Set Up for Growth?
Here are three questions to help you get a pulse check on your solar operations:
Solar Installation Project Management Readiness: How confident are you that your solar operations can take on 2-3x more projects if orders were to continue to grow over the next 12 months?
Solar Service / O&M Readiness: What would you have to do to allocate resources to complete two or three times more service work orders?
Solar Software Stack Readiness: How efficiently is your solar team successfully completing projects and services using the current collection of software and tools? How connected are these tools?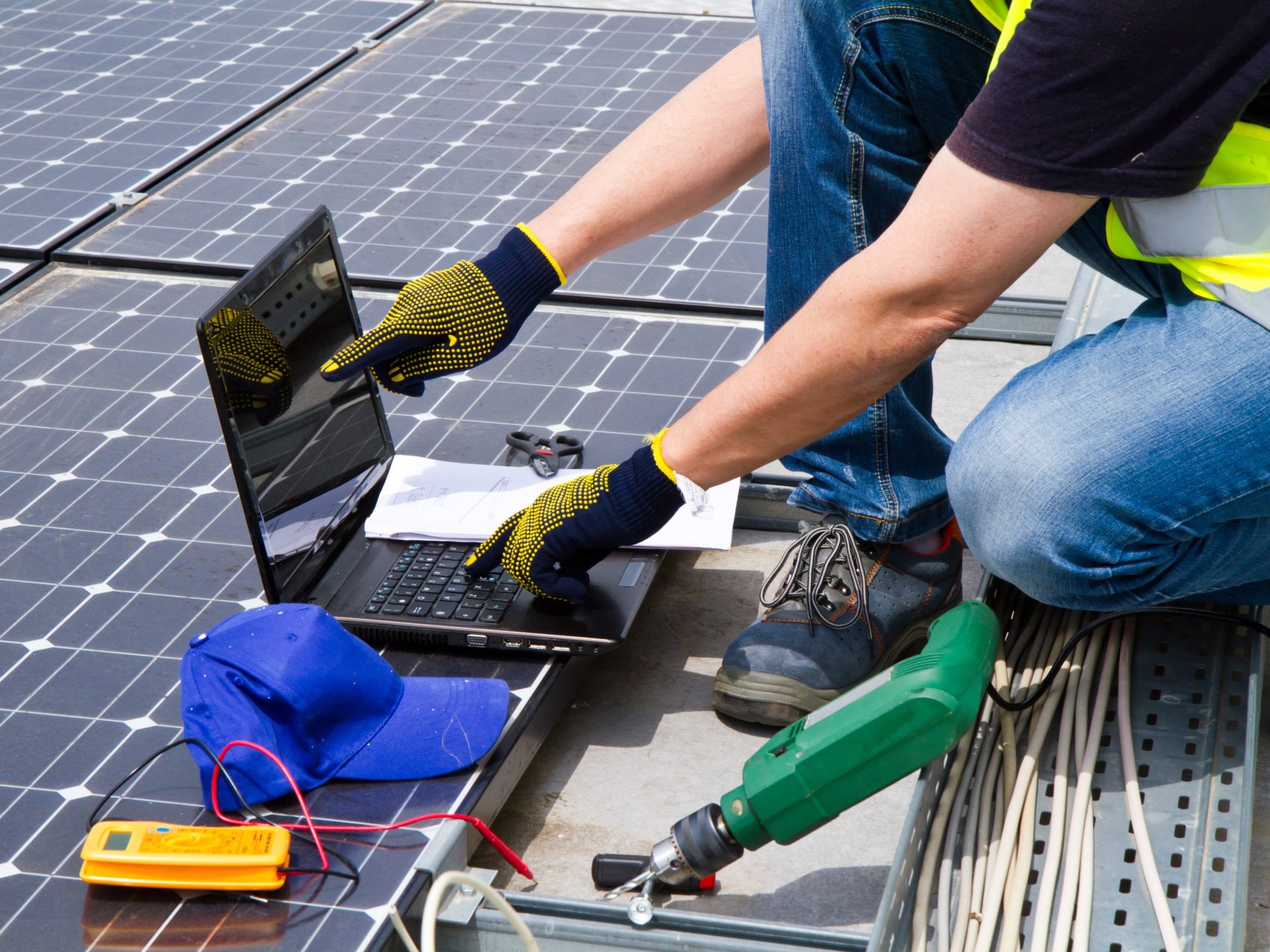 Signs That Your Solar Operations Is Ready for Mobile Work Process Management & Automation Technology (mPMA)
mPMA allows highly distributed, remote, and field-intensive teams achieve unprecedented levels of productivity by employing the concept of Work Apps. Scoop Solar is a leader in this category and has been providing solar installation and service teams with a highly effective solution for automating their solar project management and service processes as well as connecting their other tools such as CRMs, Solar Design Software and Accounting in a seamless technology stack. From our experience, solar businesses are ready for workflow automation with mPMA technology when they tick at least three of these boxes:
Completing either 15 or more solar installation projects or 50 service work orders per month. This is the threshold of growth for solar companies whereby complexity begins to grow exponentially. Essentially the rudimentary or disconnected tools that "got you here", won't get you to the next chapter of growth. Teams begin to get bogged down by inefficiencies from manual steps, repeat data entry, time-consuming handoffs or correcting mistakes via rework and repeat site visits. During this stage, there's a realization of "we need a better system" and teams begin their search for solar software.
You are seeing clear warning signs that your current processes cannot help you achieve growth. Your team keeps telling you that your current processes just aren't working. Whether it's missed handoffs, repeat truck rolls or time-consuming manual processes, you know that existing systems will not help you achieve scale.
You are having trouble finding additional talent to fill key roles. With a 26% employee turnover in the solar industry, many companies need automation to keep up with new and existing contracts. Scoop helps solar teams in multiple ways address the labor challenge head on. They can complete more work in less time which means the existing team can take on 35-50% more work.
Despite the above, you feel like there's no time to implement software. Even though this sounds contradictory, this realization is a clear indication of how your solar operations are closing more business and becoming so busy to the point where it's hard to find time for anything else. When this happens, operations managers are faced with a choice of turning down business or revamping their solar operations to take advantage of growth opportunities. But with traditionally multi-month (if not multi-year) implementation cycles for all-in-one software (e.g. CRM) this always seems out of reach.
You have a person on the team that can dedicate ~4 hours per week for 1-2 months to work with your new mPMA software provider's customer success team on lean digital transformation. The role of this person is to provide inputs about your installation or service processes, review software configuration, and participate in training. Keep in mind that Scoop is a solar-specialized mPMA platform and comes pre-loaded with solar Work App templates so it's reasonable to expect to get up and running in 4-5 weeks and with little (4 hours per week) allocation of time. Getting up and running using generic CRM or project management tools can take 5 months and up to a year (the set-up time is 5-10x more compared to Scoop).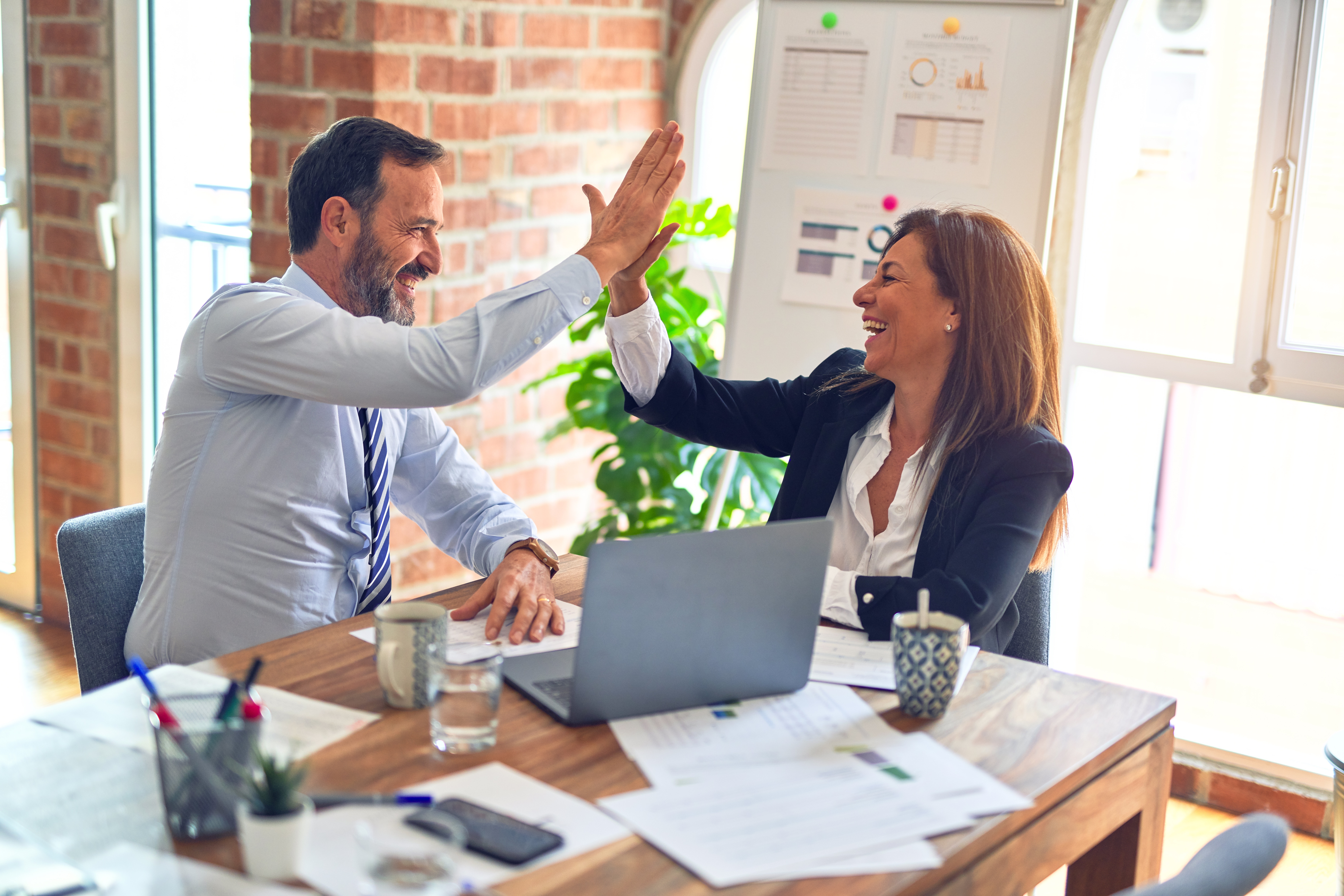 How Solar Installers & Service Providers Manage Projects with Scoop
As a leading mPMA platform, Scoop substantially reduces and often eliminates manual data entry, cumbersome manual reminders, work handoffs, and frustrating mistakes leading to rework and repeat site visits. Besides the significant positive impact on productivity, this results in a markedly more positive and rewarding work experience which promotes employee retention and word of mouth to attract top new talent.
Scoop's unique architecture helps you divide each project into modular units of work based on the concept of Work Apps. Work Apps are used to create self-contained, remotely executable units of work called "scoops". Each scoop provides a curated list of essential information (without the "additional noise" like you would encounter in traditional CRMs or legacy project management whereby users have to wade through confusing pages of information and fields to get to their work), the necessary instructional steps including even videos and guides and ultimately the required placeholders to upload data, documents, pictures and other work product for each distinct phase of an installation project or service visit.
This modularization of work using the unique concept of Work Apps (templates) and the resulting scoops (units of work) has the added advantage that work can easily be outsourced to subcontractors while maintaining oversight and compliance with your company's best practices. Again, this provides a fresh new pool of capacity for your business to grow beyond what is afforded by the shrinking labor supply – especially as you expand beyond your home territory.
Top 5 Challenges in Selecting a Solar Project Management Software
To learn more about the top five challenges in selecting a solar project management software and how to overcome them, check out this article.
To discuss the digital transformation of your solar operations, book time with a Scoop Solar team member today.