Electric Vehicles (EVs) are one of the leading technologies used to reduce air pollution and with the combination of government rebates and incentives and climbing fuel prices, electric vehicle adoption is becoming more widespread.
It is expected that by 2028, the North American electric vehicle market will be valued at $147.6 billion and grow at a compound annual growth rate (CAGR) of 37.2% between 2021 and 2028.
Electric Vehicle Charging Stations
Electric vehicles have a battery pack made up of groups of lithium-ion batteries, or cells, that supply the power to run the car. As such, this battery pack must be charged at a charging station which may be installed at your home or in a public location, such as a commercial parking lot, office building, or shopping mall.
"An electric car's battery charges in much the same way the lithium-ion battery in your cell phone does, just on a much larger scale. You connect it to the grid via an outlet or charging station, and it draws energy until it's charged."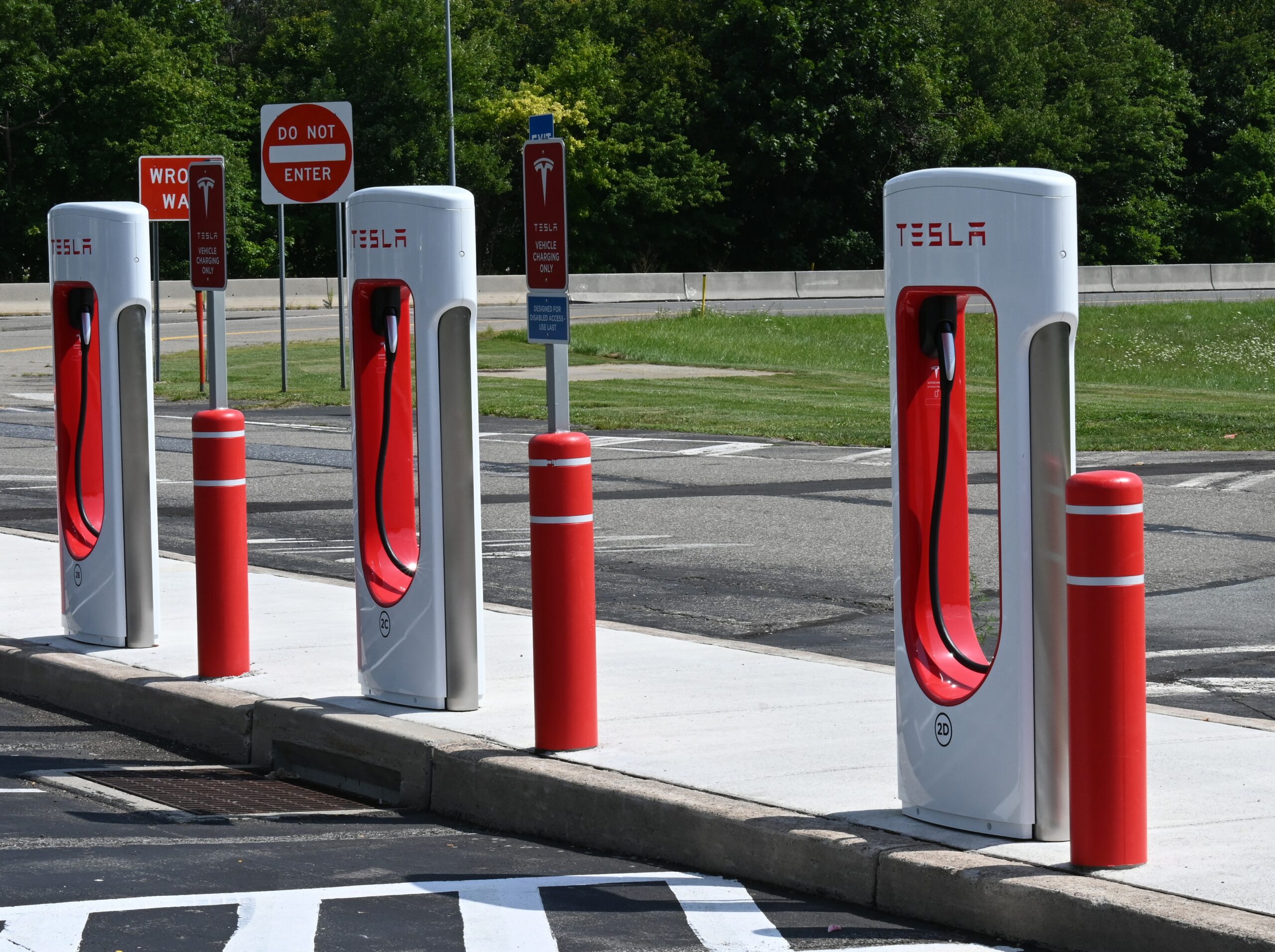 Installing these EV charging solutions requires a lot of planning and coordination and companies such as BTCPower know this all too well. As EV charging stations become more sophisticated, the complexity of installation projects as well as the associated service and maintenance procedures increases. Between planning for future construction, site permitting, and managing resources (both equipment and personnel), EV charger companies will undoubtedly benefit from an EV charging project management software such as Scoop.
Scoop Solar Project Management Software
In a nutshell, Scoop helps EV charging companies and service providers standardize, automate, assess, and manage your installation projects and processes easily. With a better way to manage your EV charging station projects, you can improve coordination between your engineering, technical, and project management teams, increase visibility for customers and remote employees, and thanks to built-in compliance, eliminate repeat truck rolls and lower overall installation costs.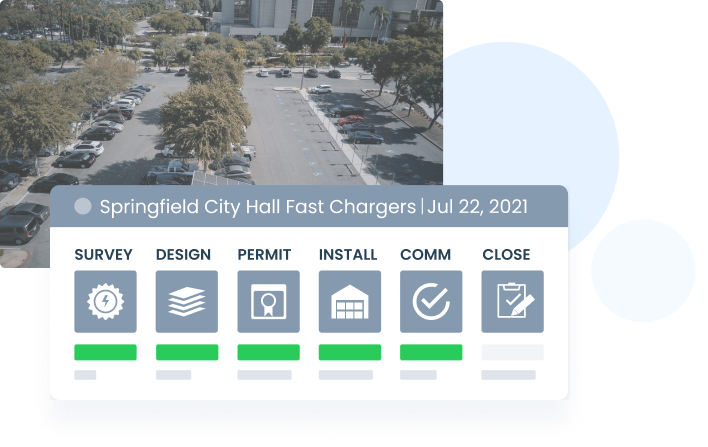 Some of the key services offered by the Scoop Solar solution include:
Manage EV Charger Lead and Customer Data
Scoop makes it easy for your sales team to create leads and manage customer data. The hybrid CRM and project management platform ensures both contact and company data remain up to date, from the location of the site address to project manager name, the EV charging station types, the installation infrastructure, key contacts, and more. With the ability to create regular follow-up tasks with each contact or company, Scoop also facilitates nurturing of clients and customer support for your internal teams.
Improve Processes for Your Project Manager
The Scoop platform is all about streamlining and automating processes to help your team scale. As you take on more electric vehicle charging station installations, you must ensure nothing slips through the cracks. Scoop's Global Fields™ reference important data from your EV charging project phases (e.g. client details, job site location, technical documentation, job site photos) and effortlessly pass this information to your permitting, engineering, and service teams. Thanks to the centralization of this data, it is simple for your project manager to send auto generated PDF reports to customers and provide them with an intuitive overview of EV charging project progress at key milestones.
Facilitate Remote Field Work
Since a vast majority of the renewable energy workforce is mobile, it is crucial that your EV charging company empowers field workers and external contractor teams while maintaining quality and safety. Scoop Work Apps™ provide clear instructions, checklists, media, documents, and task alerts to ensure your field team can follow training, systems and processes, and collect key data while on-site. The Scoop Mobile App makes it easy to view and update data, even for remote teams.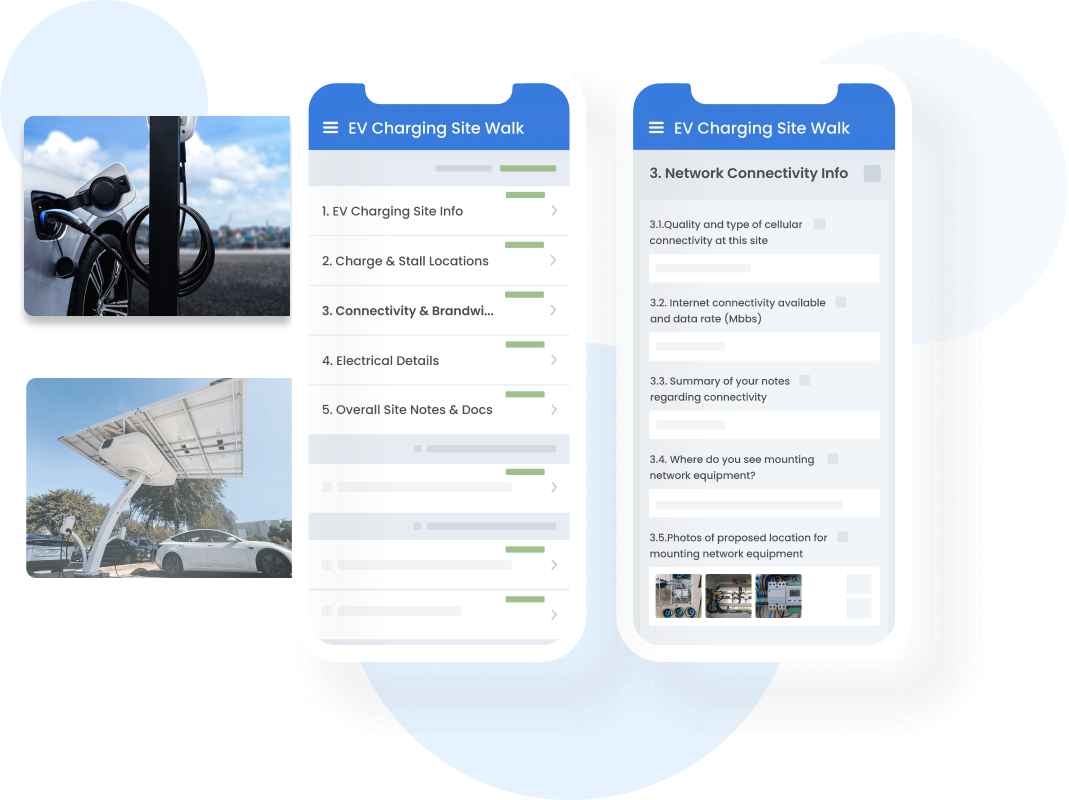 Report on EV Charging Project Data
Create, export, and share detailed reports across your business, with customers, and external stakeholders. LOOXY™ is a reporting and analytics platform that provides real-time data visualizations on your sales pipeline, open projects, installation costs, charging station services, and more. Drag and drop reports make it easy to assess project details while also providing management with a general overview of ongoing operations. View reports that answer questions such as:
What deals are my sales reps currently working? What about my project manager?

How many new leads did we acquire last month? What about customers?

Which market has seen the largest growth in EV charging station installs?

What does the map of this year's installation and service visits look like?

What is the average time to close for recent customers?
Connect Your Software Solutions
By creating an integrated software stack, you can reduce the time it takes for your team to locate important data, documents, and media. Your project manager can quickly create and share an automated PDF that consolidates all relevant job closeout photos and company information into a professional document. The GLOO™ integration service can connect multiple software programs, including your accounting program in order to trigger an invoice once EV charging stations have been installed.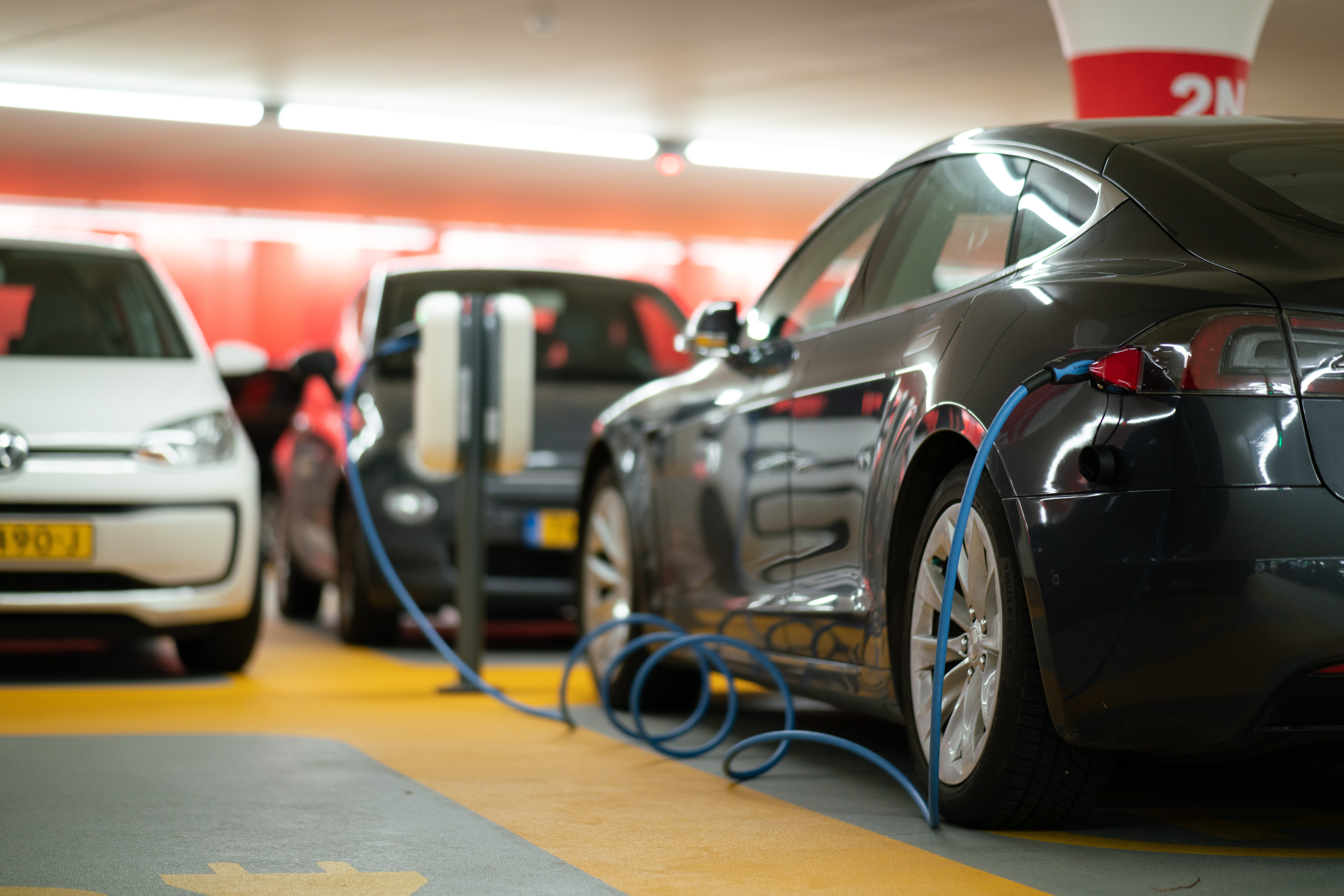 Thanks in part to government programs and the cost of fuel, the electric vehicle industry has grown – but that increase in demand is far from complete. As EV charging companies prepare for this rapid growth, it is equally important to ensure your technology stack, along with your equipment inventory and human resources, are designed to take on future projects. Scoop's EV charger project management is one of the best in the industry. To book a demo, reach out today.