While there are a variety of solar software tools on the market that help from sales all the way to post-install O&M, solar design software in particular is fundamental to the success of any pv system installation. Whether you are a small operator or have years of experience implementing utility scale projects, here are four solar design tools to consider implementing.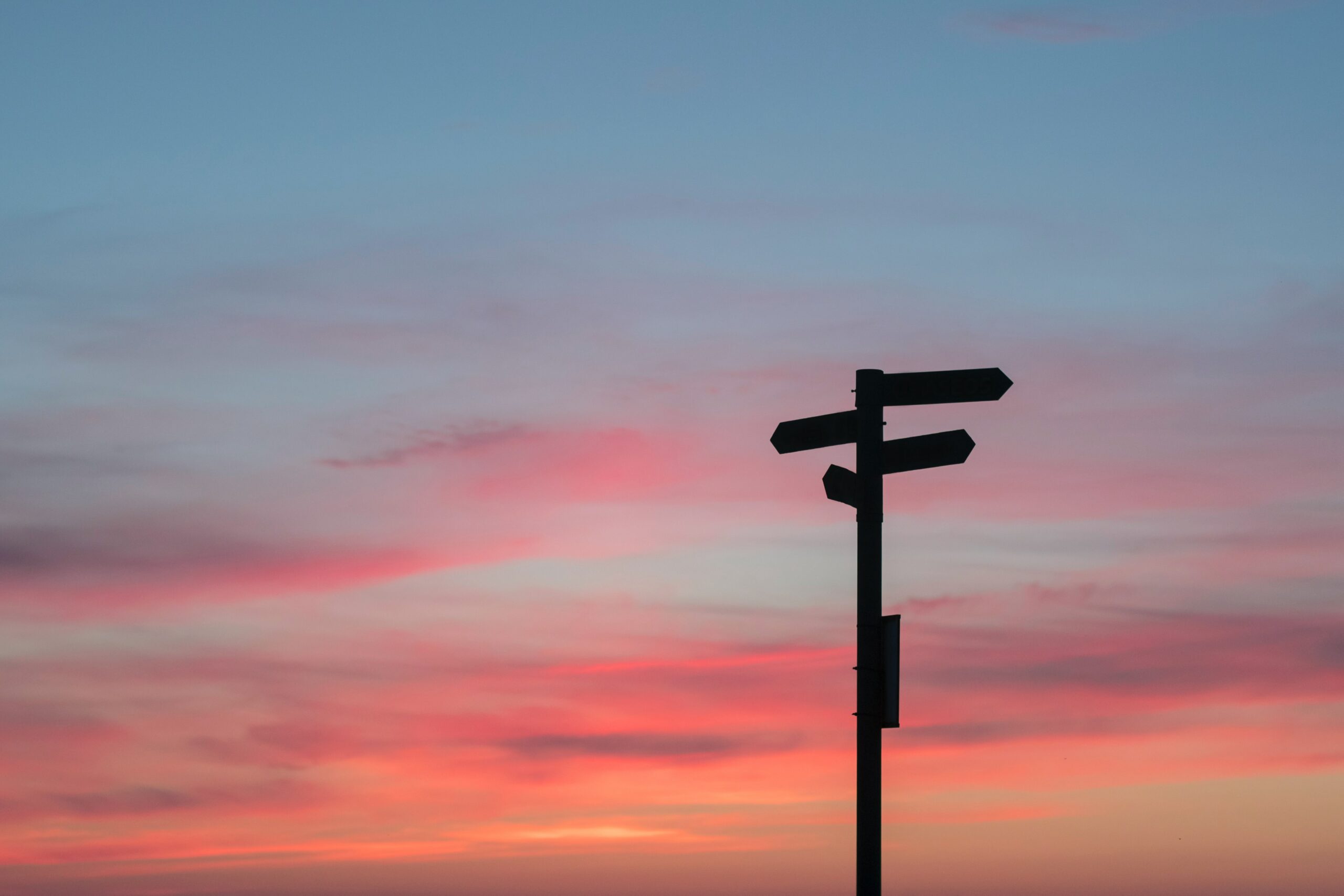 1. Aurora Solar
Aurora is a solar design software that helps solar companies quickly design photovoltaic systems that are tailored to each client's specific needs. Aurora Solar's proprietary measurement and modeling technologies help speed up and lower the cost of solar power installations, and the AI-enabled technology helps teams with remote site analysis and energy production estimates. Aurora customers can create seamless solar design proposals with personalized, permit-quality accuracy using just an address, an electric bill, and a few clicks.
Key Features of Aurora Solar:
Aurora's software provides LIDAR-based shading analysis, saving clients valuable time by allowing them to skip shade measurements on-site.
Customers can enjoy automatic system design, including filling roof surfaces with pre-strung modules, inverters, and BOS components.
As part of the solar design process, Aurora's validation reports check each system for NEC compliance.
2. OpenSolar
OpenSolar is a free solar design, sales, and management software with a built-in CRM, digital scheduling, real-time customer alerts, on-demand permitting, and e-signatures. Solar companies use OpenSolar to customize interactive proposals online, streamline their solar permitting process, and have their end customers approved for solar financing without ever leaving the platform.
Key Features of OpenSolar:
OpenSolar is a completely

free solar design software

, meaning there are no licensing costs, subscription fees, user seat limits, or design caps. 

The software works across multiple devices, from tablet or smartphone, iOS or Android, PC or Mac.

OpenSolar's partnership with IronRidge provides users with auto-generated BOMs, including exact racking components and order details related to specific projects. 

3. Solo
Solo is a solar sales and solar design software that allows solar and roofing companies to generate custom solar proposals and automate closing processes with a one-click signing experience. The solar design tool prides itself on speed and the ability to deliver sales-ready proposals faster than its competitors, offering solar proposals in as little as 15-minutes and NABCEP- and SONNEN-certified engineering documentation as fast as 24 hours. 
Key Features of Solo:
Due to its built-in integrations with several lender platforms, Solo enables solar professionals to run credit, send documentations, and secure financing in real-time. 

Solo's software provides flexibility to users, allowing them to adjust solar panels from the platform instantly and on the fly. 

Within the Solo platform, customers can quickly update proposals with dynamic charts, bill adjustments, branding, and more.  
4. Solargraf
Solargraf is a solar design software that generates comprehensive, customizable quotes in a few clicks while offering remote sales capabilities, shading analysis, proposals with "good, better, best" options, financing integrations, virtual installation site assessments, and permit packages. Solargraf helps solar installers who are looking to speed up workflows and manage teams while also handling the post-sale process. 
Key Features of Solargraf:
Solargraf users can choose from Google Maps, Bing Maps, Nearmap, or Eagleview HD satellite images to get the best possible view of any roof, or for new construction, users can upload blueprints or drone imagery.

The built-in BOM calculator allows Solargraf customers to quickly calculate the complete Bill of Materials for an install, including IQ Microinverters, communications kits, cabling, and more. 

Through Solargraf's Battery Design Tool, it is simple for solar installers to add and optimize battery storage components to pv system designs.
Integrating Solar Design Software with Scoop
Scoop is the leading solar project management software that allows solar companies to track, manage, and report on solar projects. From small residential installations to large scale projects, Scoop is a user friendly solar software that automates workflows, organizes documentation, and centralizes communication for solar installers.
GLOO is Scoop's world-class integration service that connects best-of-breed solar software tools to enable your solar sales team to close more deals by saving time, reducing duplicate data entry, and fostering transparency across entire solar companies. GLOO connects Scoop with a variety of tools including solar design software, an existing CRM, sales proposal or e-signature software, and more for maximum efficiency.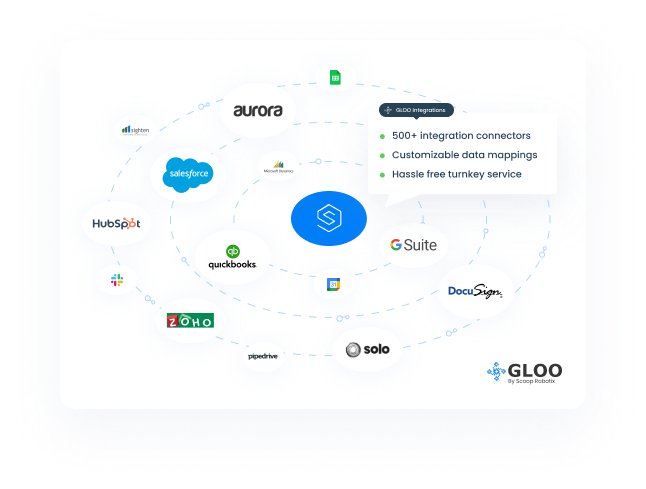 There are several reasons to integrate Scoop with your solar design software, including centralizing project site and pv systems data, streamlining the sales process, and simplifying communication between project managers and solar engineers.
Whether your company is focused on residential or commercial solar installations, you need a solar design tool that you can trust. Scoop's experience working with hundreds of solar and renewable energy companies means that we can provide insight on best practices and help connect your tools to create the perfect solar software stack.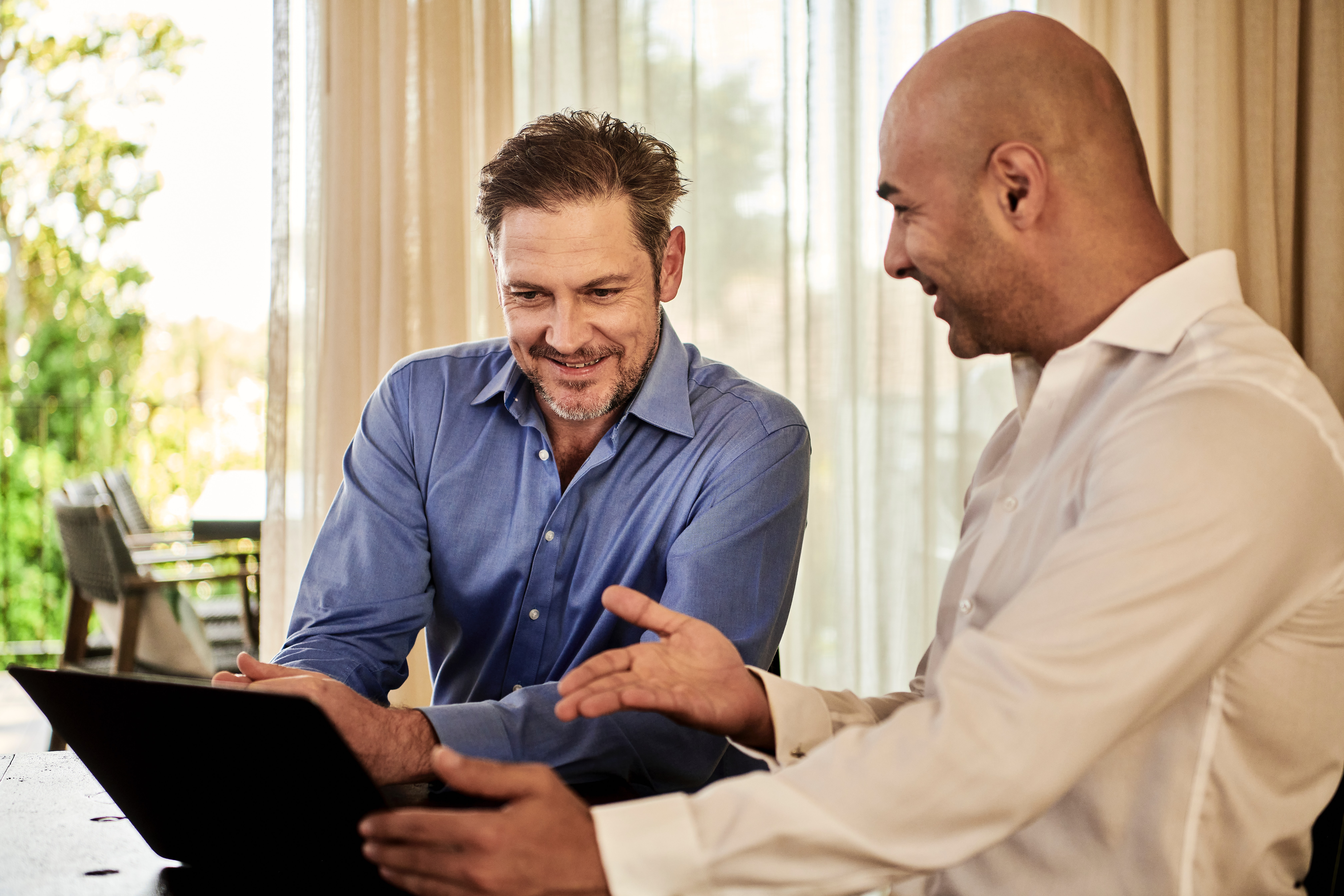 Solar Design Software FAQs
What is solar design software?
Solar design software is one of the most vital business tools for solar professionals. It is a system that designs solar systems and creates photovoltaic projects that will perform and meet each customer's unique requirements.
What is solar design software used for?
Put simply, solar design software is used to design photovoltaic projects. This typically involves estimating the solar energy available at a specific location such as a building's roof, performing shade analysis to determine the shadow-free area available for solar panel installation, creating designs of a solar system installation, calculating the projected solar power generation, and creating engineering drawings to ensure all specifications are met.
What are some other features of solar design tools?
Certain solar design software might offer additional features such as detailed proposals including single line diagrams or layout diagrams of the solar array, financial analysis and performance estimates of the pv system and its energy production, virtual shading analysis, an automatic CAD export, and more.
What should solar companies avoid when selecting solar design software?
Due to the number of tools available on the market, solar professionals should certainly avoid software with a steep learning curve. These tools are usually implemented to save time so they should be user friendly and may even offer click and drag control. In order to properly budget for your design software, it is also best to avoid hidden design costs or inconsistent monthly fees.