Scoop Platform Features
Overview Video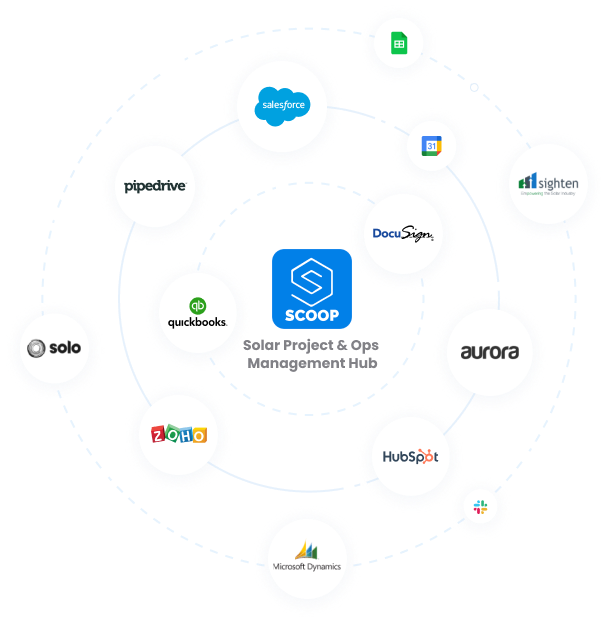 How Streamlined Are Your Renewable Operations?
The next wave in renewable growth is upon us. This next chapter is about scalable operational systems.
A deep dive into Scoop's apps, templates and workflows designed for renewables. See platform features, integrations, pricing. and onboarding processes.
Implement time-saving project management solutions and workflows for your solar, battery storage and EV charger operations.

We're using Scoop to manage projects that have been sold from start to finish.
What We Cover in this Webinar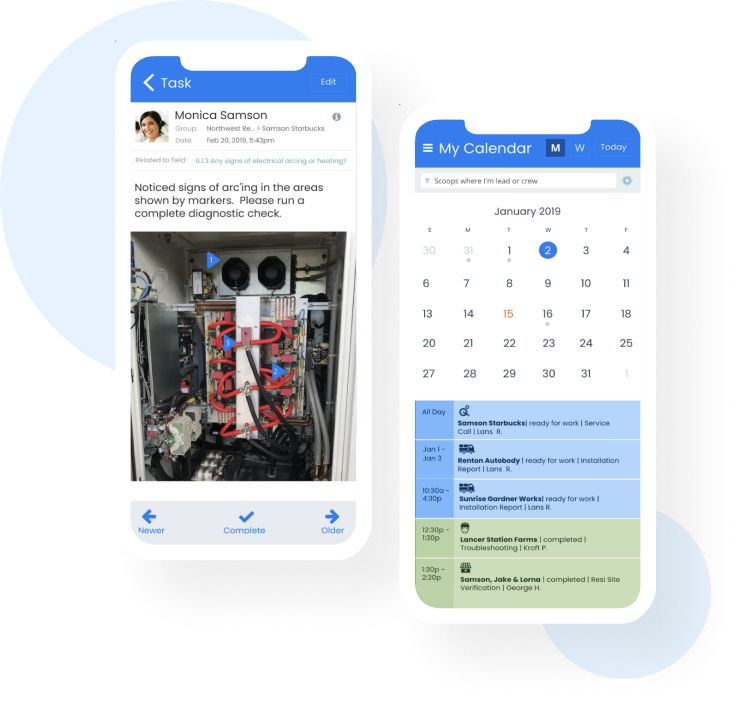 Please complete the form below and we'll email you a link to the video.
Top of Mind Challenges for Solar Operation Leaders
Don't Want to Wait? Book a 1:1 Demo Today
"Scoop has helped us tremendously with organizing our work, not to mention being a major asset for my team in the field."
"As the EV industry evolves, Scoop is our go-to solution to systematically define scope of work, schedule campaigns, assign resources, and track project completion."
"For us, Scoop is an innovation platform. It allows us to easily create custom apps to streamline many parts of our operations."
"Not only has Scoop saved us on some of our CRM costs for having to pay per user, but it's also saved us from having to hire additional people."

"We love the instant visibility from folks on-site in the field to in-house engineers during the site survey process. This has already helped us with reducing return visits."