Solar Software that Streamlines Job Closeouts
Scoop automatically collects, organizes, and centralizes project data and media, resulting in 5x faster job closeouts.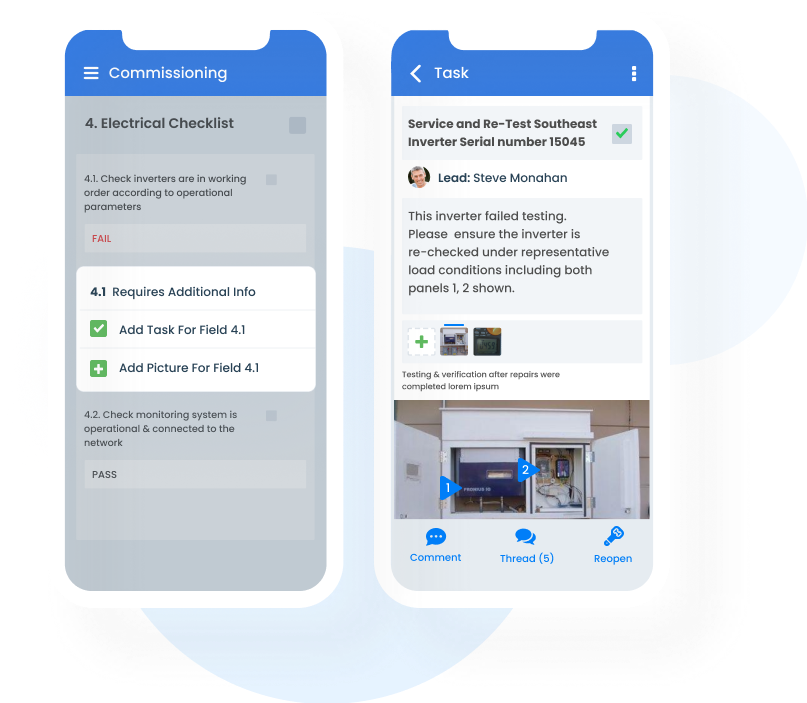 Scoop has everything you need in one place
Scoop is the #1 field project management and workflow automation software that helps solar, renewable energy, and other sustainable infrastructure companies manage remote teams and achieve scalable growth - from sales and installation to job closeout, service, and beyond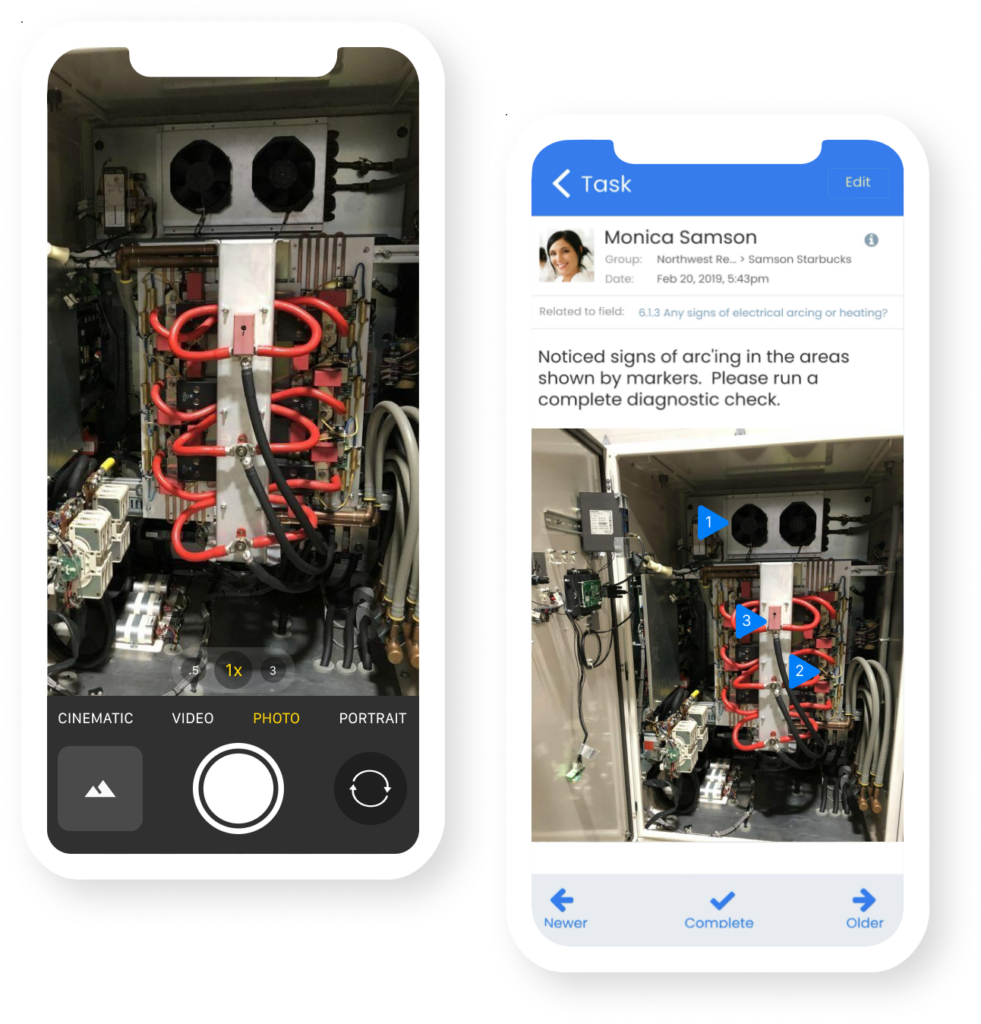 Capture and Upload Site Photos
The Scoop Mobile App makes it easy to capture and upload site data, photos, and videos from the field. Include additional context with in-app markup and GPS-tagged photos to verify location. 
Media is collected and organized in relation to various project phases and sites, ensuring you have everything you need ahead of job closeout. 
Reduce Manual and Repeat Data Entry
Easily build and customize JCO and PTO templates, including mandatory data and picture fields to comply with manufacturer and finance provider requirements.
Leverage Scoop's Global Fields™ architecture to capture and apply data, photos, and other media from one project phase to the next, ensuring your team has all of the required information by the time the project reaches job closeout.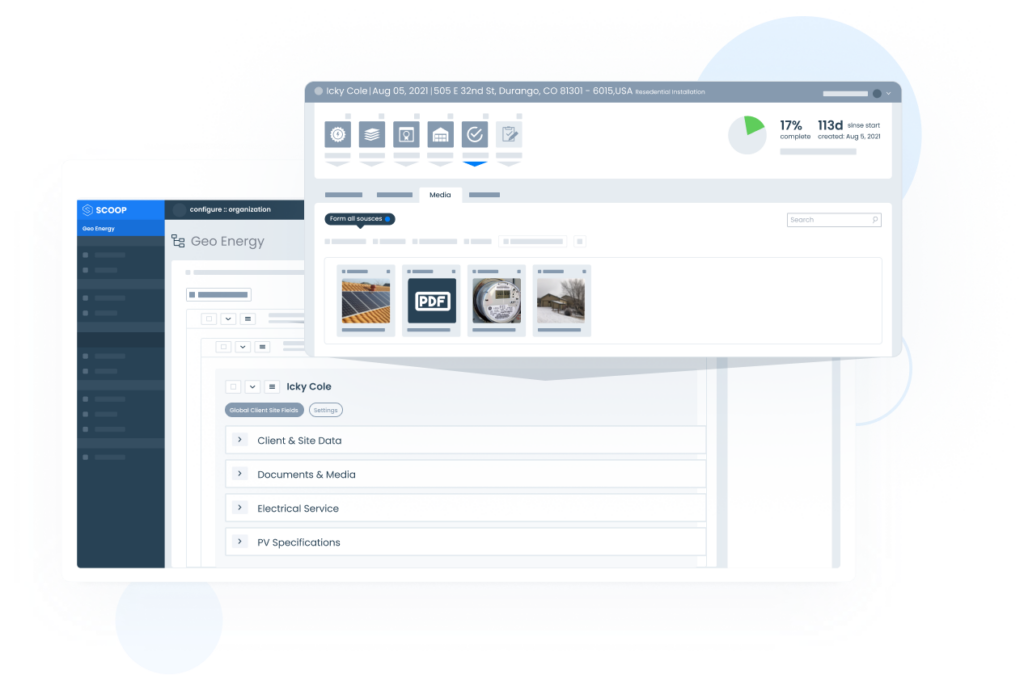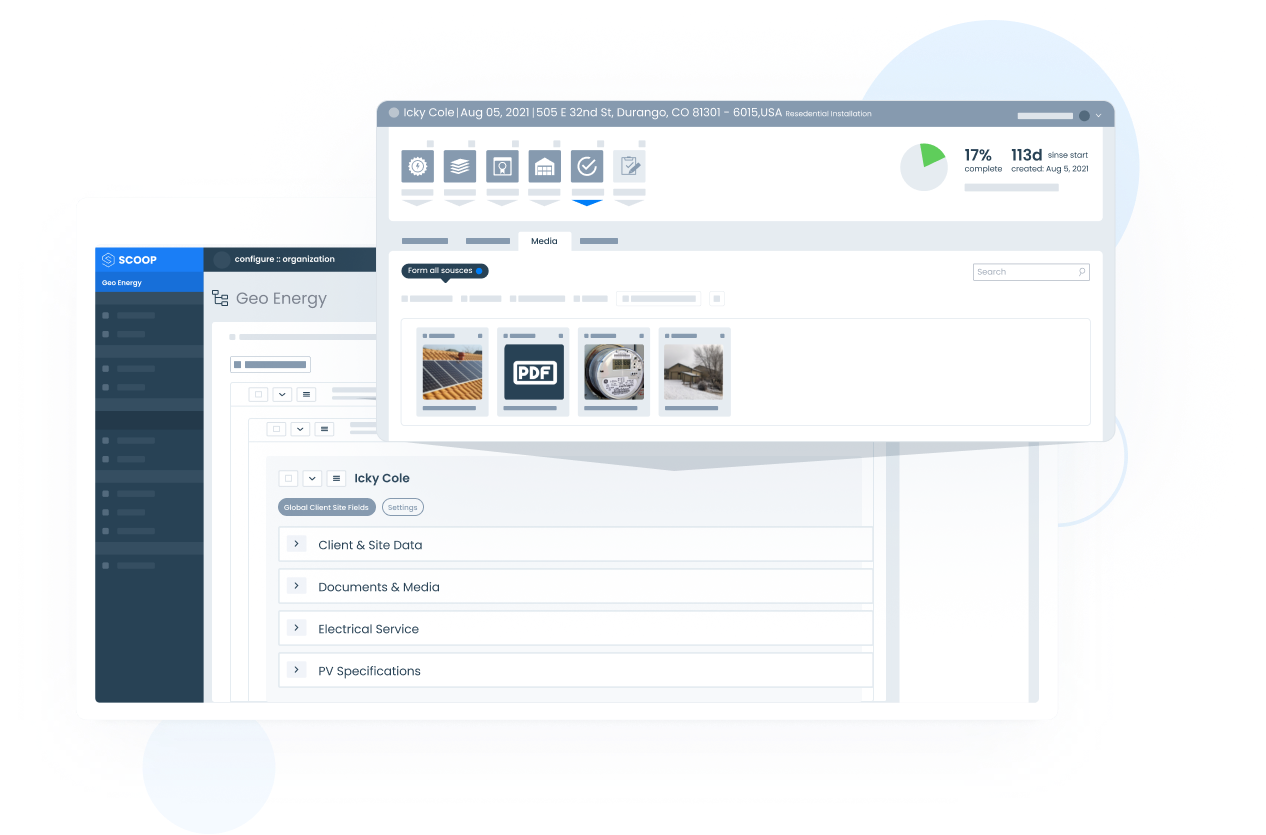 Scoop has been monumental as far as our job closeout process. From installation to closeout to service, Scoop has saved us many, many man-hours.
Tom Bowyer, Service Manager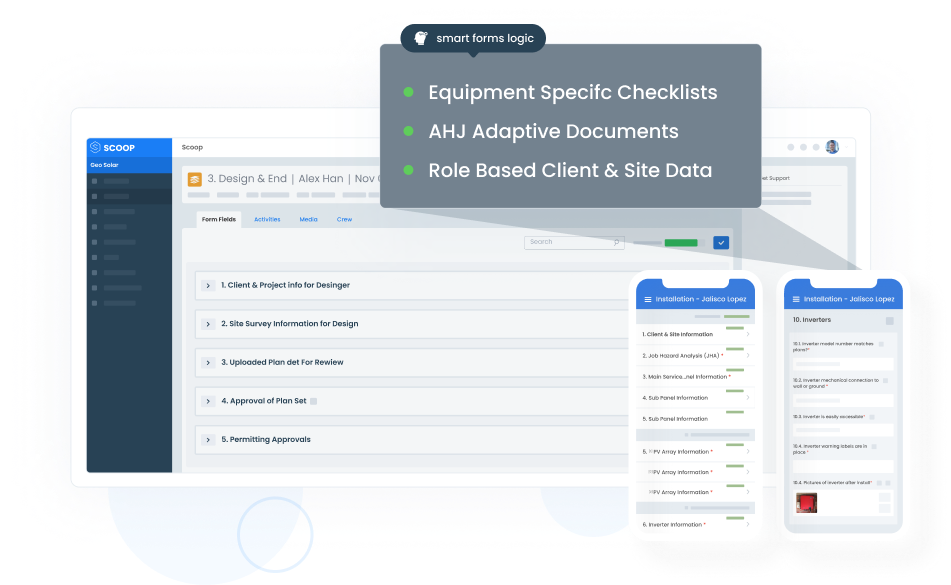 Eliminate Repeat Truck Rolls
Scoop's unique data architecture holds project managers and technicians alike accountable, saving you valuable time and money while ensuring all relevant data is collected.
Mandatory fields prevent users from advancing the project without the required information, approvals, or jobsite photos while Conditional Display Rules allow you to build unique and jurisdiction-specific checklist items.
Automate JCO Report Generation
Save up to 9 hours/project with Scoop's automated PDF Report Builder by eliminating tedious, redundant, and manual effort for project administrators.
Because photos and data are collected in-context throughout the project lifecycle, professionally branded JCO reports can be generated with the click of a button, ensuring on-time closeout and payments.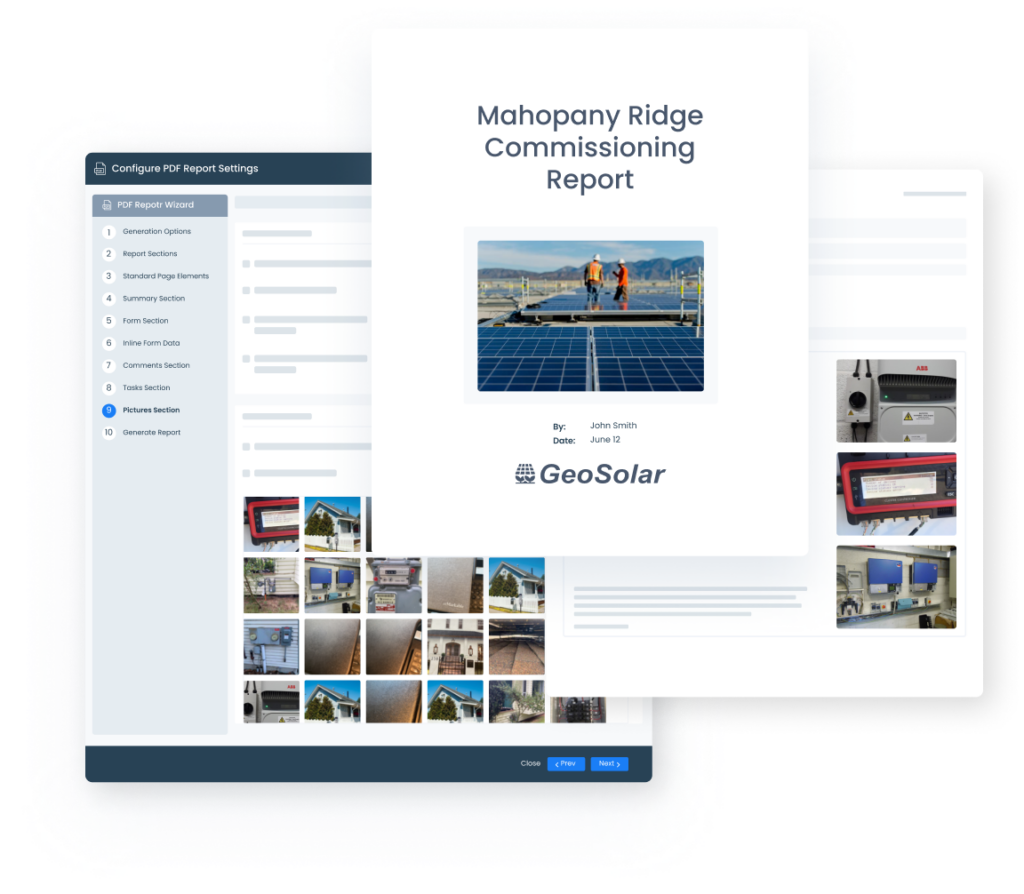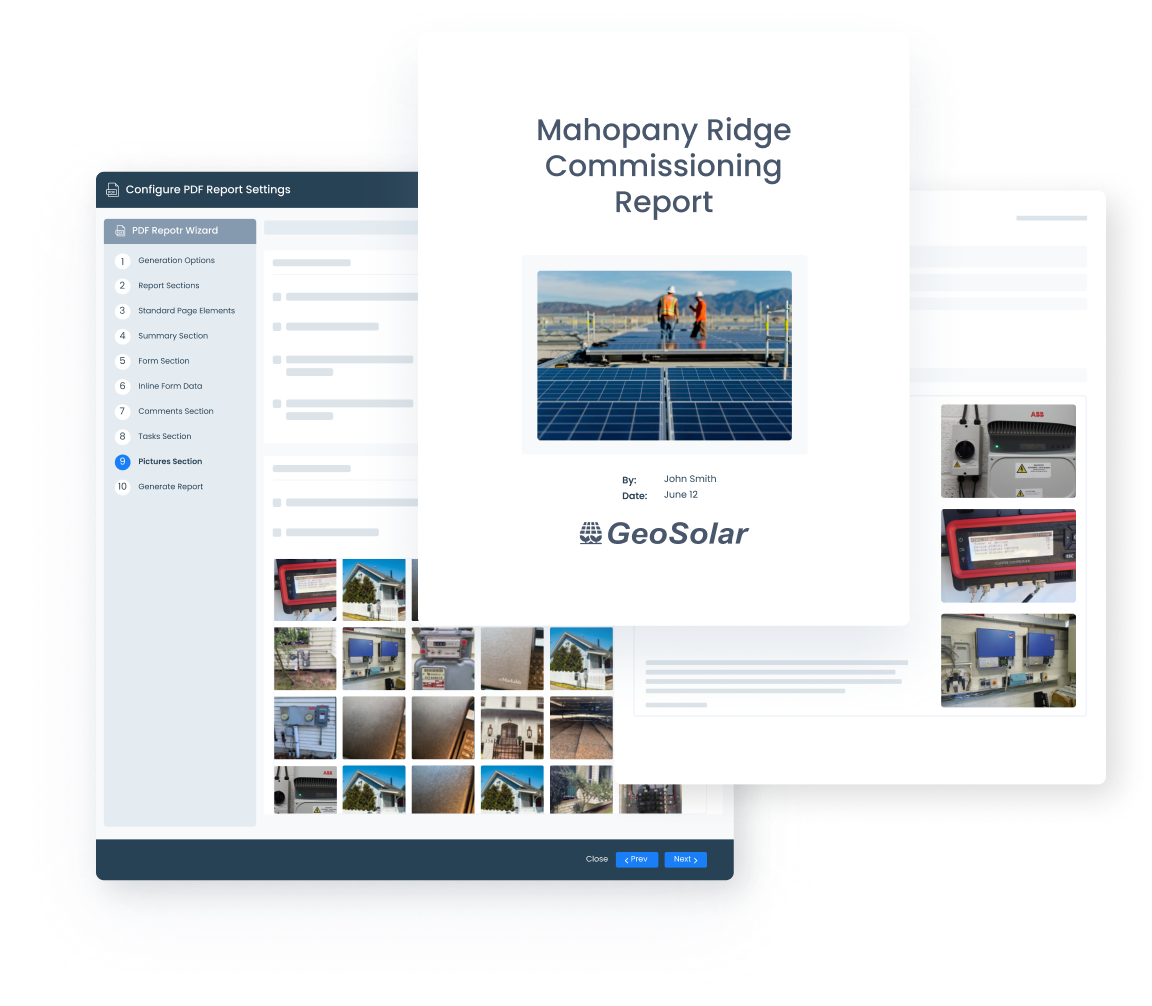 Your team deserves the best operations platform. Get started today.
125,000+ project sites use Scoop
"The software is exquisitely designed, very user friendly and delivers on my expectations for reporting. The team has been very hands on with how to best build out the platform."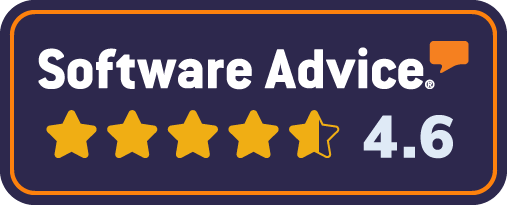 "Scoop has been a great partner and the platform is a tremendous asset. The system is very easy to use and it has considerably streamlined our field operations."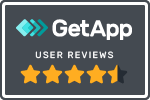 "The training that we've received as a company has been wonderful. The customer success team is always available and wants you to succeed."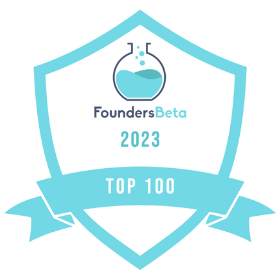 Scoop is recognized as one of the Top 100 Tech Companies to Watch in 2023.
Let's Set Up Your Custom Demo
First, let's have a 15-minute call to understand your challenges so we can curate a demo for your business needs.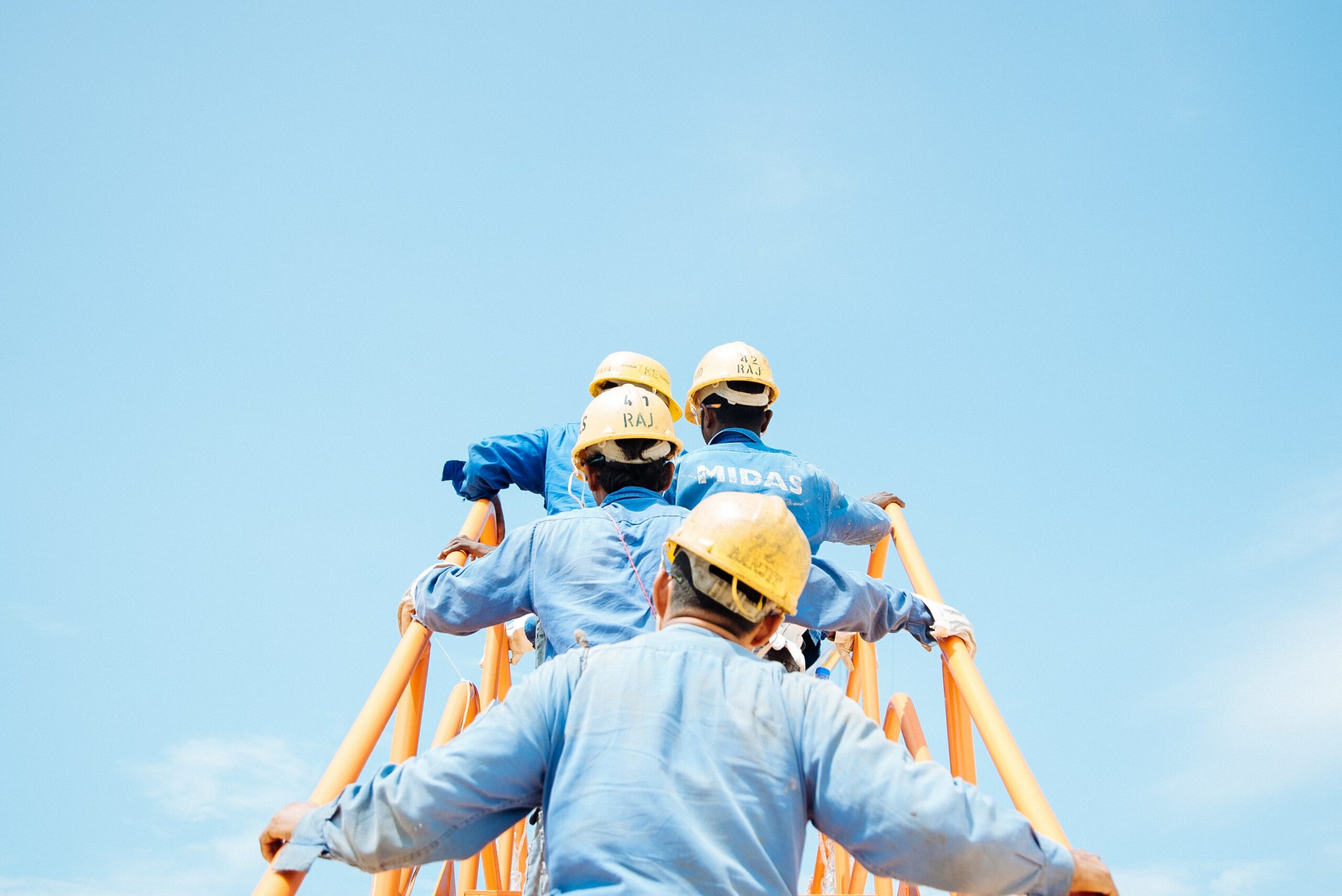 Solar subcontractors can be an excellent resource for renewable installers and service providers – but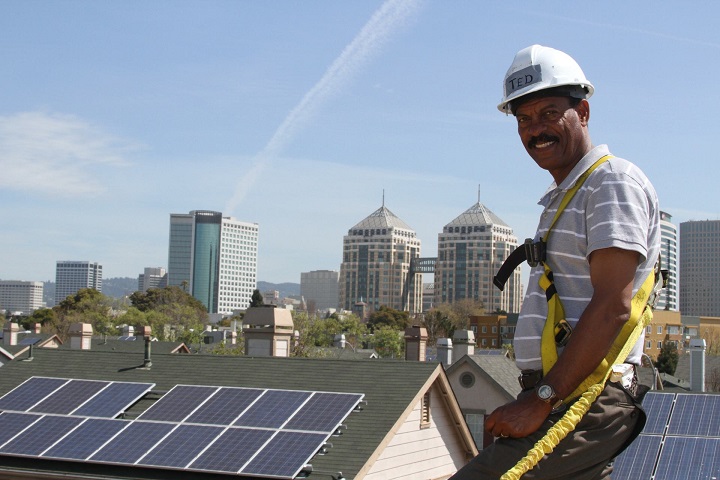 Your ace team of experienced field technicians have just completed another solar installation masterpiece. The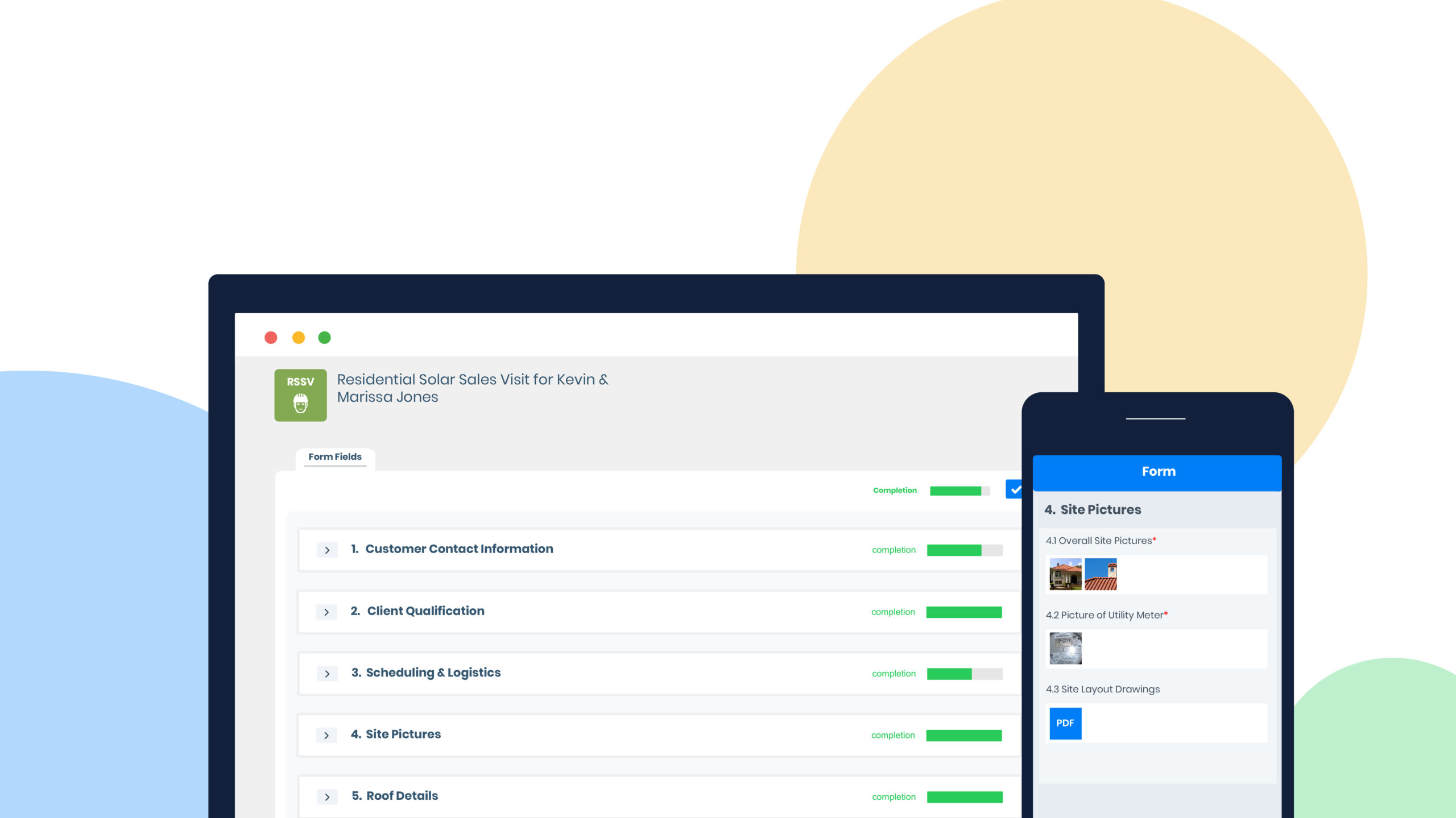 Life as a project manager is hard and solar operations can be endlessly complex. How