Solar O&M software to manage end-to-end installations and service
Scoop powers solar and renewable projects across 125,000+ client sites worldwide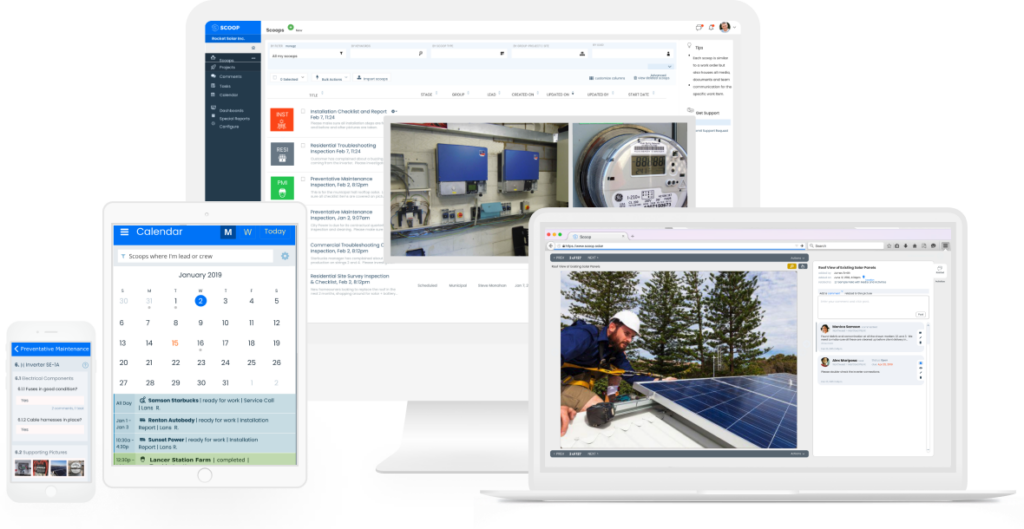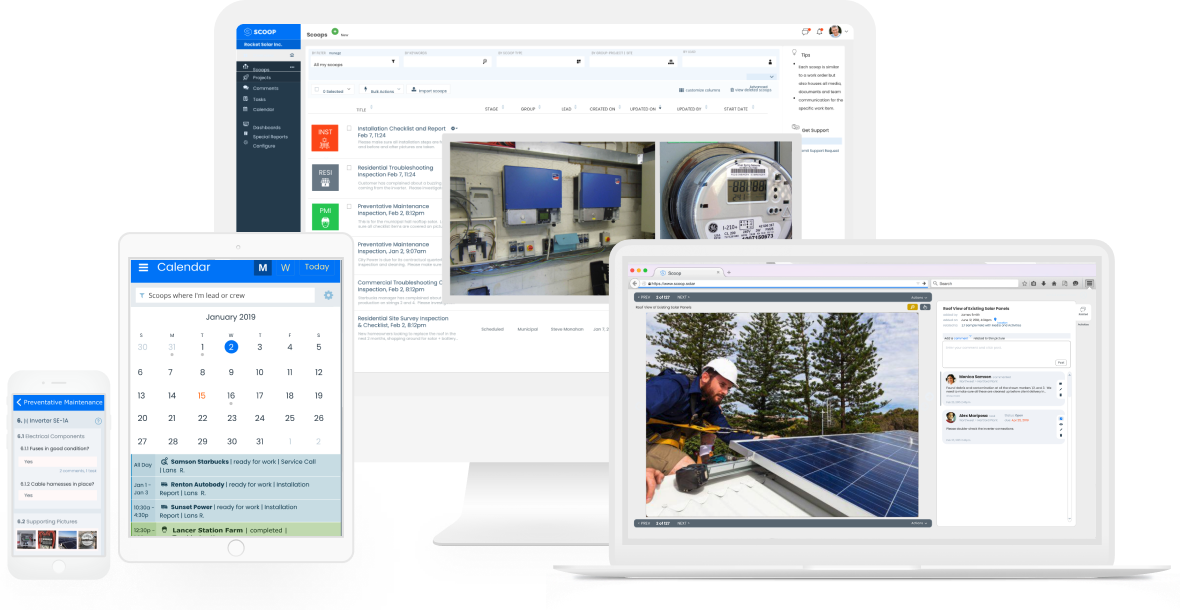 Scoop has everything you need in one place
Scoop is a user-friendly project management solution for busy solar and renewable teams. Connect processes, data, communication, and tools together.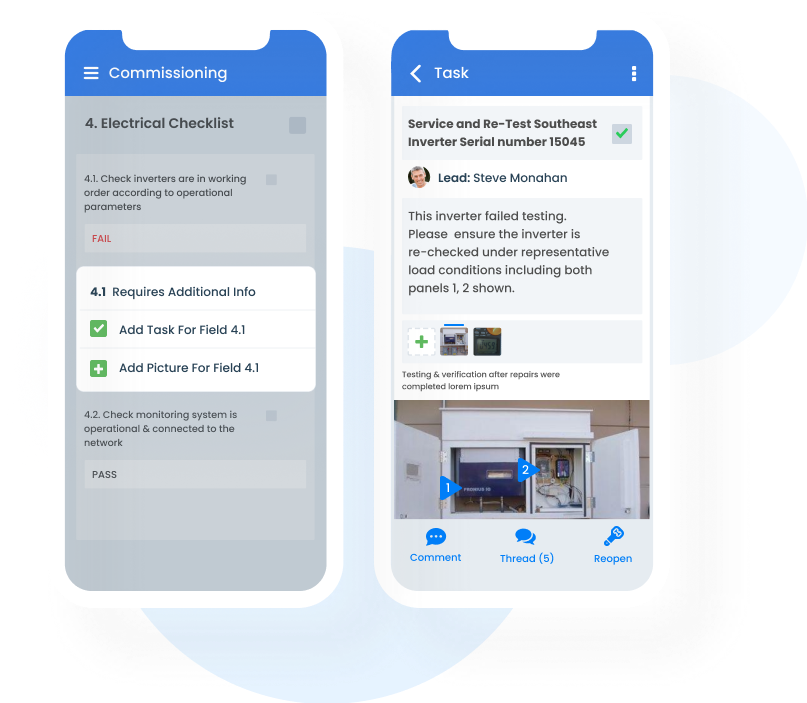 Digitize, mobilize, and automate work processes
Is your team frequently experiencing project delays due to missed task handoffs or forgotten steps? Manual task and document handoffs are often repetitive and time-consuming.
Mobilize and automate your workflows with Scoop's easy-to-use Work Apps™. Standardize data collection across your teams with custom form fields, checklist items, photo uploads, workflow stages, access control rules, and more.
Centralize data, documents, and communication
When using multiple tools, it can be challenging for your team to find information or collaborate to address problems.
With Scoop, you can organize data by client, project, and task. Allow your team to collaborate in one place. Scoop's unique data architecture with Global Fields™ and GLOO™ integrations ensures that your team only has to upload information once!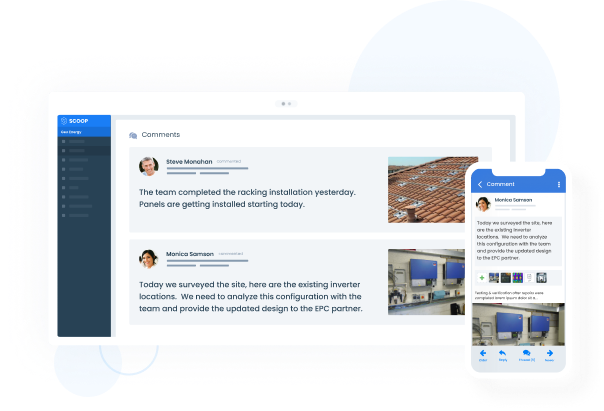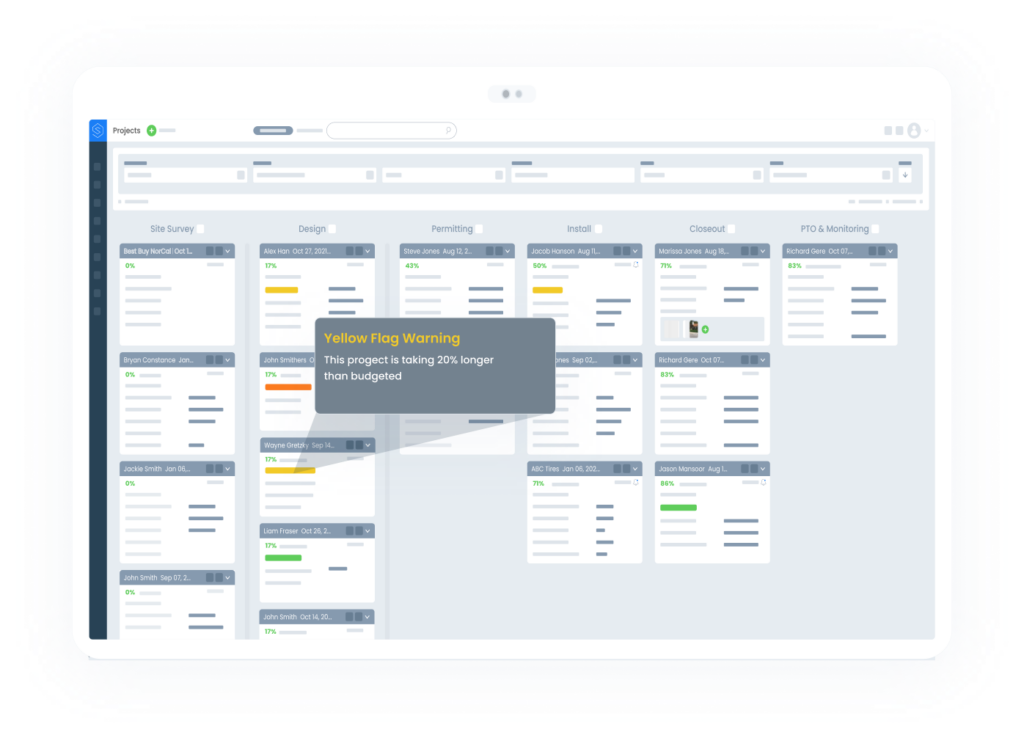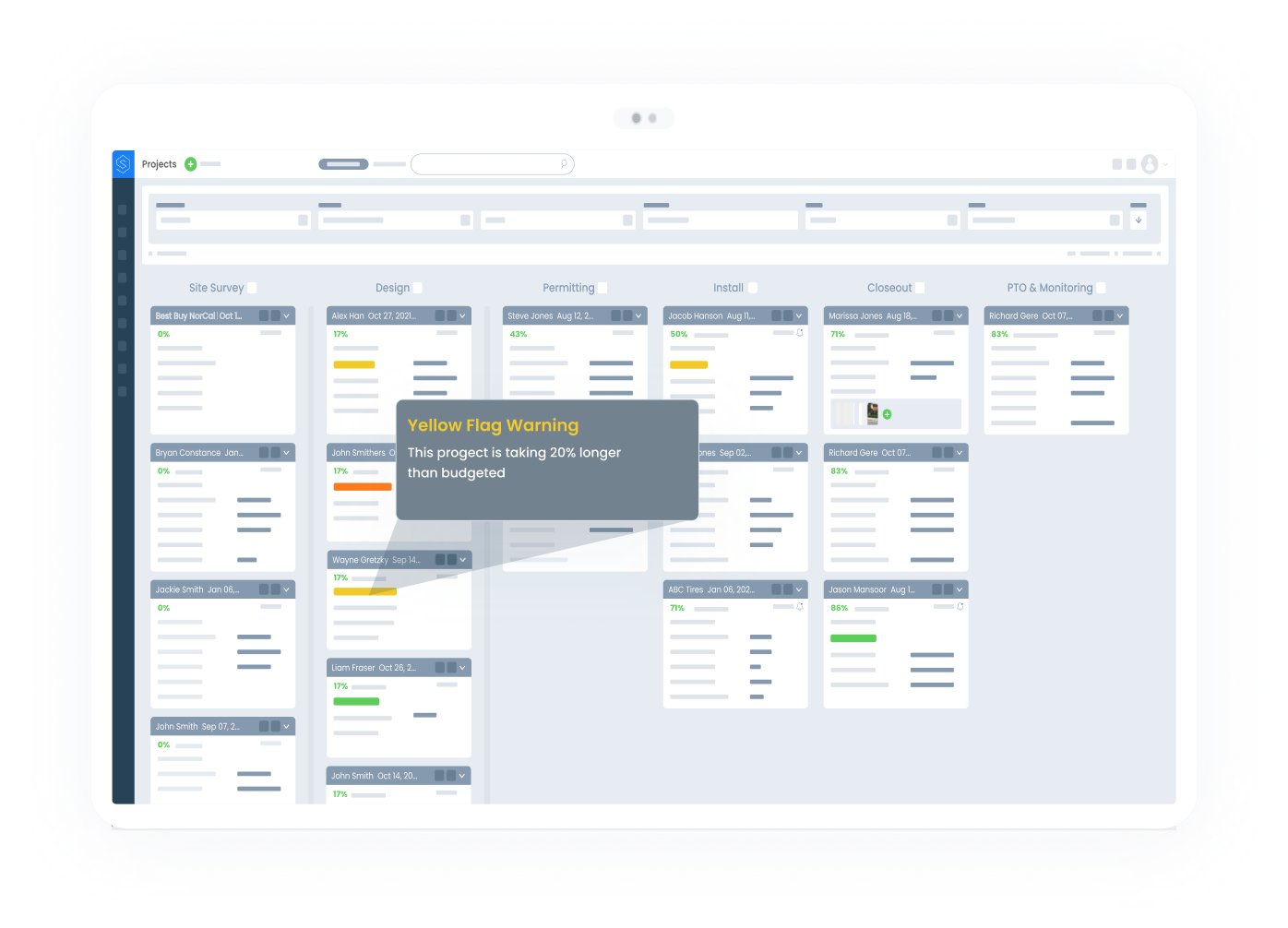 Simplify project management, tracking, and reporting
Does your team have visibility of sales, installation, and service pipelines? Is your project data updated in real-time, allowing you to plan ahead?
Personalized dashboards in Scoop allow your internal team, partners, or subcontractors to see what's assigned to them and centralized data makes it easy to build powerful reports on your renewable service visits and installations using LOOXY Analytics™.
Integrate your favourite tools in one powerful software​
How much time do you spend on manual duplicate data entry? How often does data get forgotten or incorrectly inputted? When managing an increasing workload, entering data is the last thing on anyone's mind.
Connect data and workflows across your software tools using Scoop's GLOO™ Integration service. Integrate your CRM, ERP, accounting, design, proposal, e-signature, and other platforms.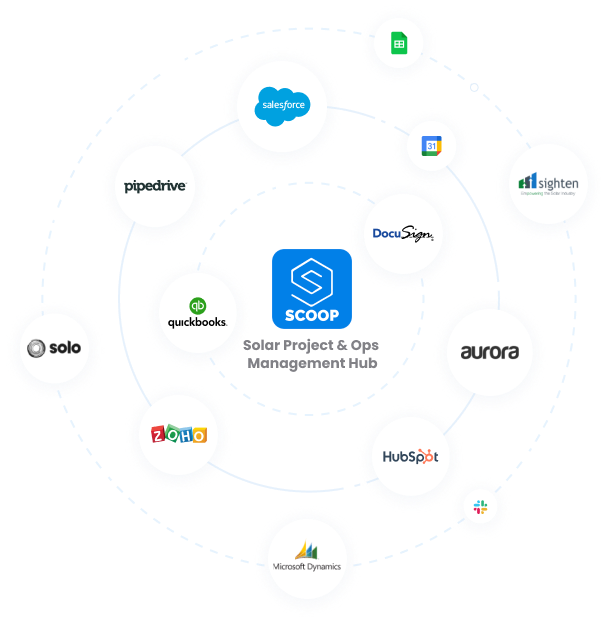 Your team deserves the best operations platform. Get started today.
250,000+ project sites use Scoop
Get started easily with our unlimited user plans and dedicated customer support.
Let's Set Up Your Custom Demo
First, let's have a 15-minute call to understand your challenges so we can curate a demo for your business needs.