Conveyor Belt of Renewable Operations™ Webinar Series
A Detailed Webinar Series to Optimize Your Solar and Renewable Operations
Is Your Operational System Ready?
The next wave of solar and renewable growth is here! Can your operations handle a 2-3X increase in installation or service volume and stay profitable? 
In this one-of-a-kind industry event, we go well beyond generic software demos getting knee deep into the practical challenges leaders like you grapple with each day. We know these challenges (and solutions to them) because we work with hundreds of solar and renewable firms to build amazingly efficient operational systems.
You want to grow and build a highly valuable business but without having to go on a hiring spree in a competitive labor market, losing control and exposing your business to undue risks. We are here to help you unlock the path to efficient and scalable growth.

The Conveyor Belt series is a big help to company leaders in their search for increased operational efficiency.
Will Chen, Director of Engineering at CalSolar, Inc.
Top of Mind Challenges for Solar Operation Leaders
What We'll Cover in this Webinar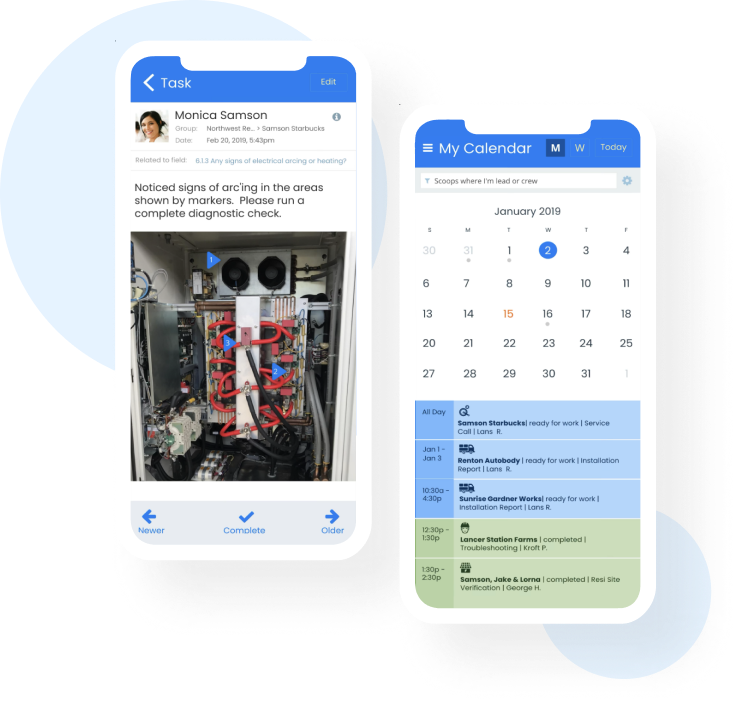 Fill out the form below to receive all five webinar recordings in your inbox.
Don't Want to Wait? Book a 1:1 Demo Today
"Scoop has helped us tremendously with organizing our work, not to mention being a major asset for my team in the field."
"As the EV industry evolves, Scoop is our go-to solution to systematically define scope of work, schedule campaigns, assign resources, and track project completion."
"For us, Scoop is an innovation platform. It allows us to easily create custom apps to streamline many parts of our operations."
"Not only has Scoop saved us on some of our CRM costs for having to pay per user, but it's also saved us from having to hire additional people."

"We love the instant visibility from folks on-site in the field to in-house engineers during the site survey process. This has already helped us with reducing return visits."

Eliminate inefficiencies from your solar and renewable operations
Get the recordings in your inbox