Most solar panel manufacturers provide a performance guarantee and will offer 15, 25 year, or even 30 year warranty on solar panels after they're installed. But when a customer suspects an issue with their panels and looks to you, their solar installer, handling a warranty claim can be surprisingly difficult if your company isn't prepared.
Solar panel warranty claims require that solar panel performance can be tested and any non-warranty faults ruled out. They also require consistent, clear communication with your customers to work through the claim–and there's no more damaging reputation for your company to get than one of being unsupportive when issues with solar panels arise.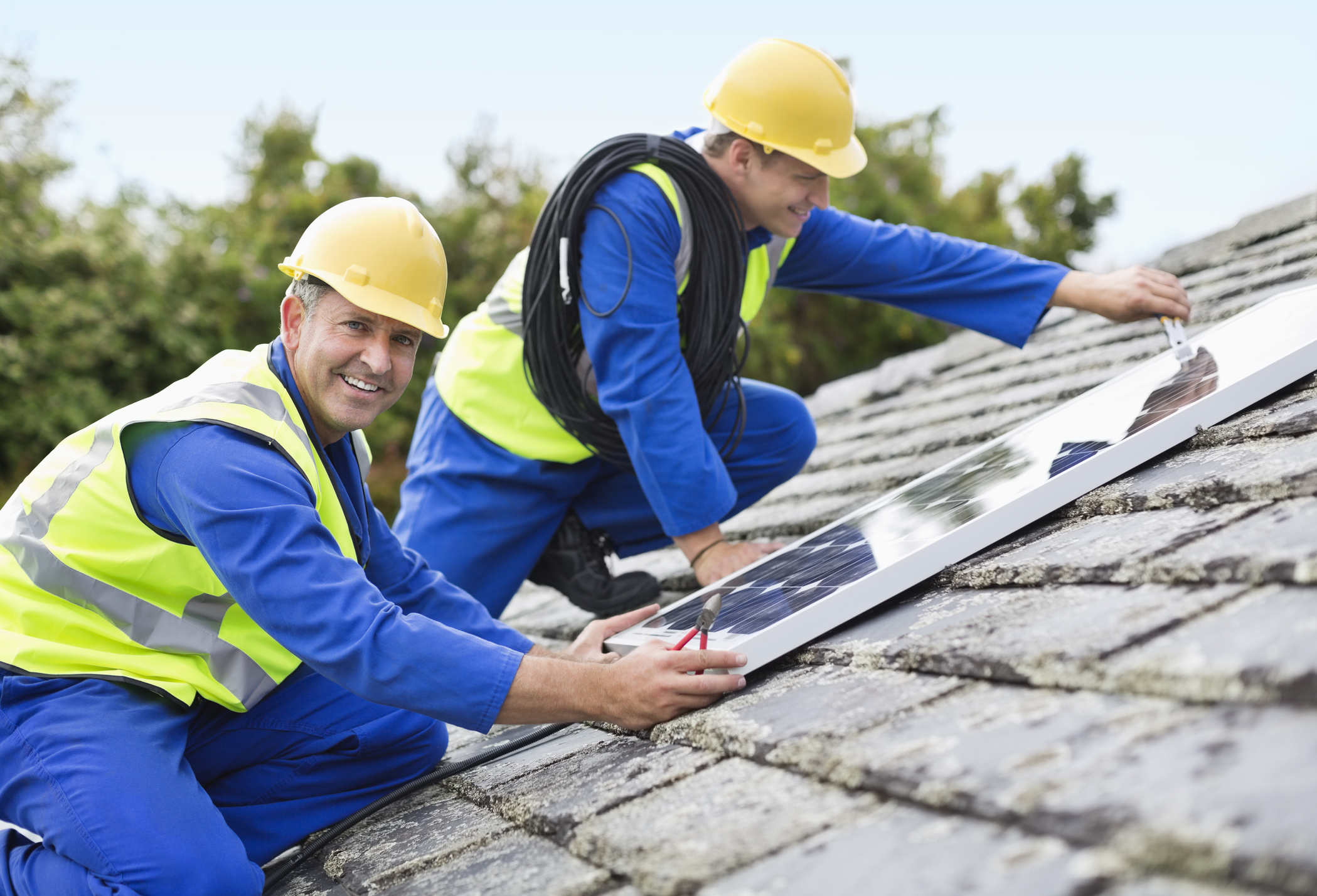 Thankfully, there are a number of things you can do to make processing solar warranty claims a smooth and straightforward process.
Today, we'll offer four tips on how to improve your solar panel warranty handling and keep your long-term customers happy.
1. Encourage Real-Time Monitoring
One of the first steps in processing any solar warranty claims is to determine whether the problem with the solar panels is covered by the manufacturer's warranty at all. For that, you need information about how the solar panels are performing.
Many modern solar inverters make this process easy by including real-time monitoring in the inverter itself. In these systems, homeowners and commercial managers have access not only to instantaneous data about how much power output a solar system is producing, but also historical data that shows how that solar system has performed over time. This information is invaluable for warranty claims, since a slow decline in output over time rather than a single power loss event is a relatively sure sign of a warranty issue.
Without a real-time monitoring system, you or your customer will need to hire an operations and maintenance (O&M) provider to check on the solar panels. This is significantly more expensive, especially if it turns out that any detected problems with the solar panel system is not covered under warranty.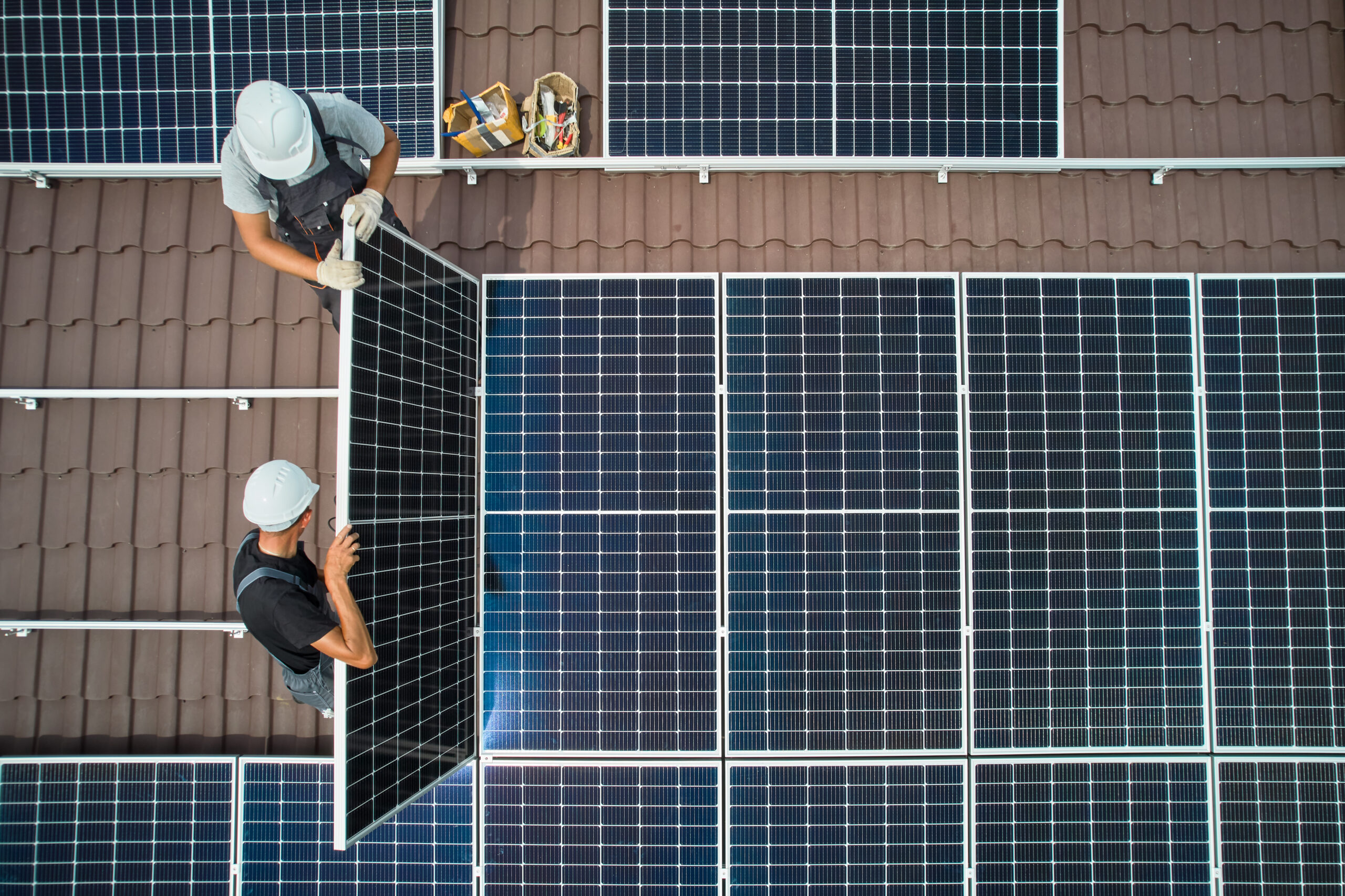 Related: 5 Ways to Streamline Your Solar O&M with Scoop Solar. 
Because of this, one of the best things your company can do during the installation process is to encourage customers to opt for an inverter that offers real-time monitoring. This may require some coaxing since real-time monitoring inverters are somewhat more expensive than their basic counterparts.
To help, here are three arguments you can make as to why real-time monitoring is worthwhile:
Real-time monitoring inverters are the most cost-effective way to investigate warranty claims later. Otherwise, you could get stuck paying for an O&M provider to investigate your claim.
Real-time monitoring inverters let you see when there are short-term problems that limit the energy production of your solar panels, such as leaf litter stuck on top of the panels.
Real-time monitoring inverters can help you optimize your home's energy production and consumption.
2. Prepare to Respond to Warranty Questions Quickly
One of the best ways to keep your clients happy, no matter how their warranty claim turns out, is to be responsive and supportive. You should strive to be just as on top of customer questions and communications during the warranty process as you were when the solar panels were first installed.
To achieve this, it's important to be able to reference a customer's history with your company and the terms of their solar panel warranties at a moment's notice. Capturing records digitally and having all of the necessary documentation of a customer's solar installation in one place can go a long way in enabling a speedy response. With the right system, you can link documentation like warranty information to a project, so you're never left searching for long-lost paper documentation when a customer calls with questions.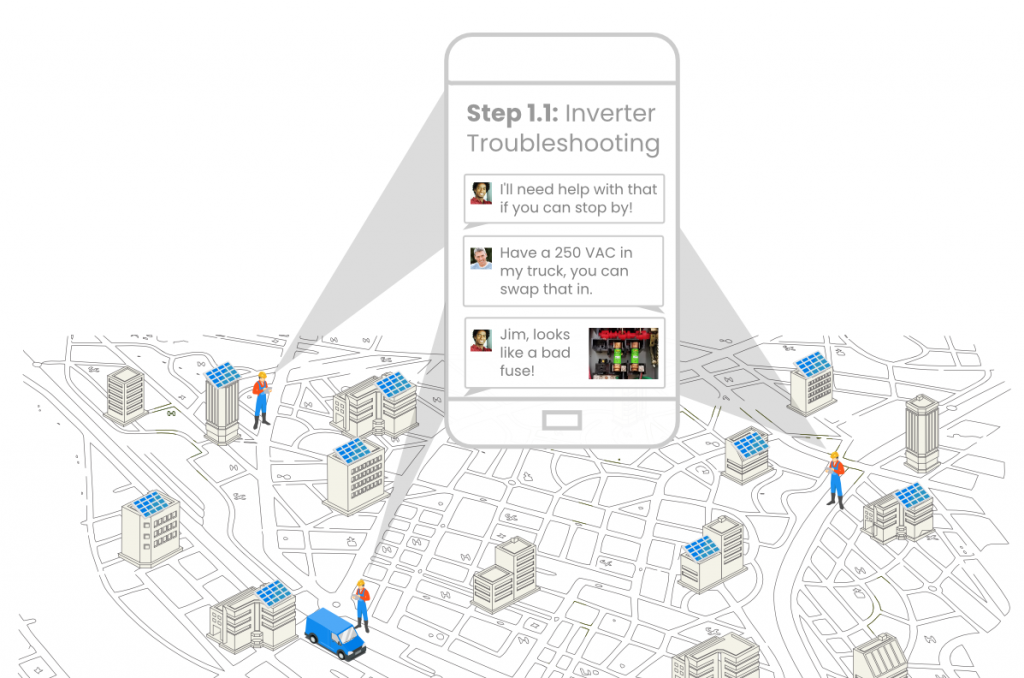 3. (For Installers) Partner with an O&M Company
Even with monitoring, evaluating a warranty claim will almost certainly involve testing out the solar panels in question and ensuring that there are no undetected problems with them. If your company specializes in installations rather than maintenance, it can be worthwhile partnering with a local O&M company.
By creating a partnership, your company knows exactly how to respond and what the process will be when a warranty case crops up. In addition, you can establish a level of trust and communication–which your client is sure to appreciate–that is difficult to replicate if you're working with a different O&M for every claim. You may also be able to negotiate more favorable rates for O&M services, which can save both your client and your company money during the solar warranty process, if you have a preferred provider.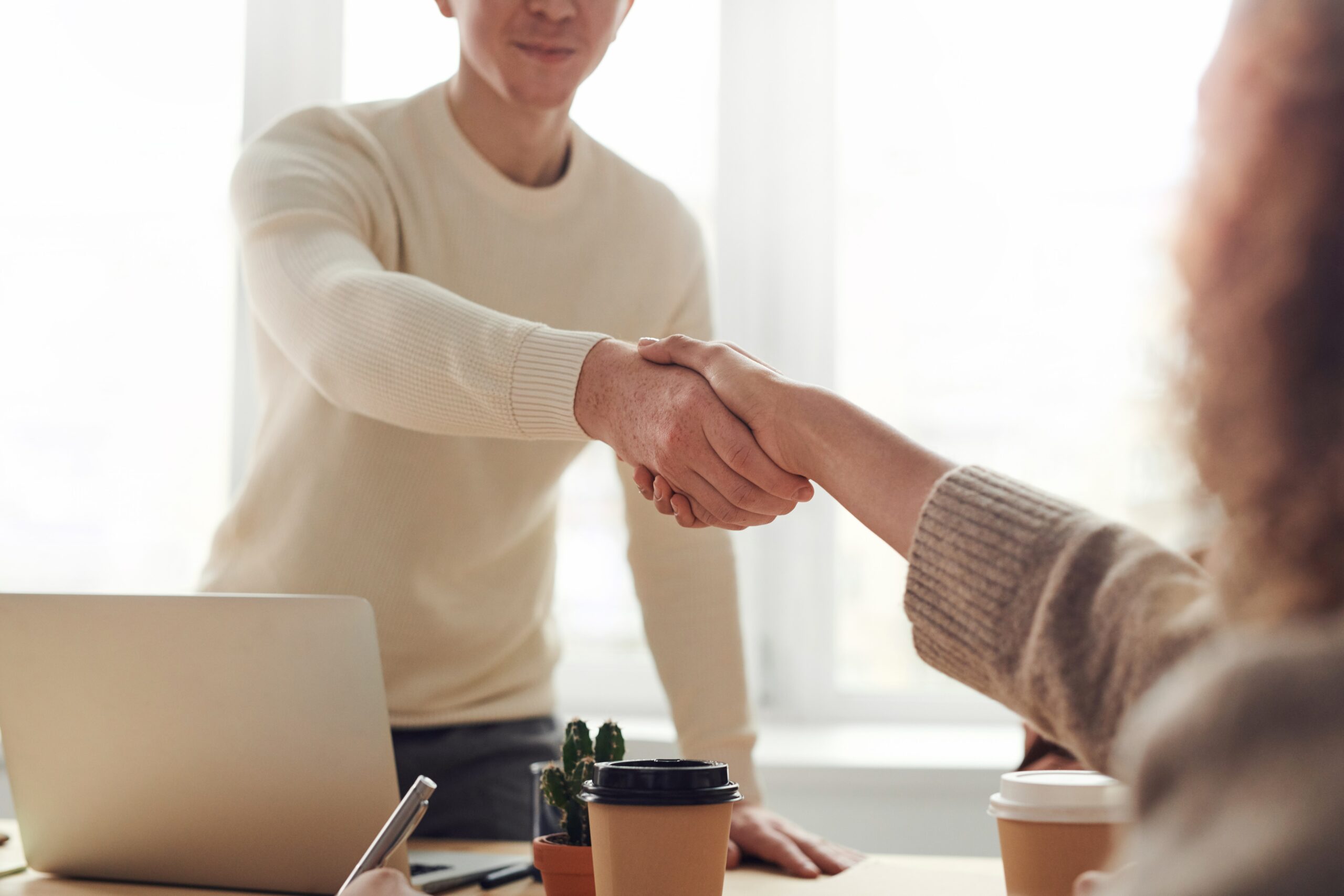 Related: Your Guide to Residential and Commercial Solar O&M. 
4. Leverage Work Management & Automation Software to Process Warranties
Solar warranty claims are complex–they may involve an O&M partner, long-term monitoring data from a solar inverter, and numerous communications between your staff and your client. Keeping track of all of that without a unified platform can be difficult, which can lead to solar panel warranties being processed more slowly or even incorrectly. That's where solar O&M software comes into play.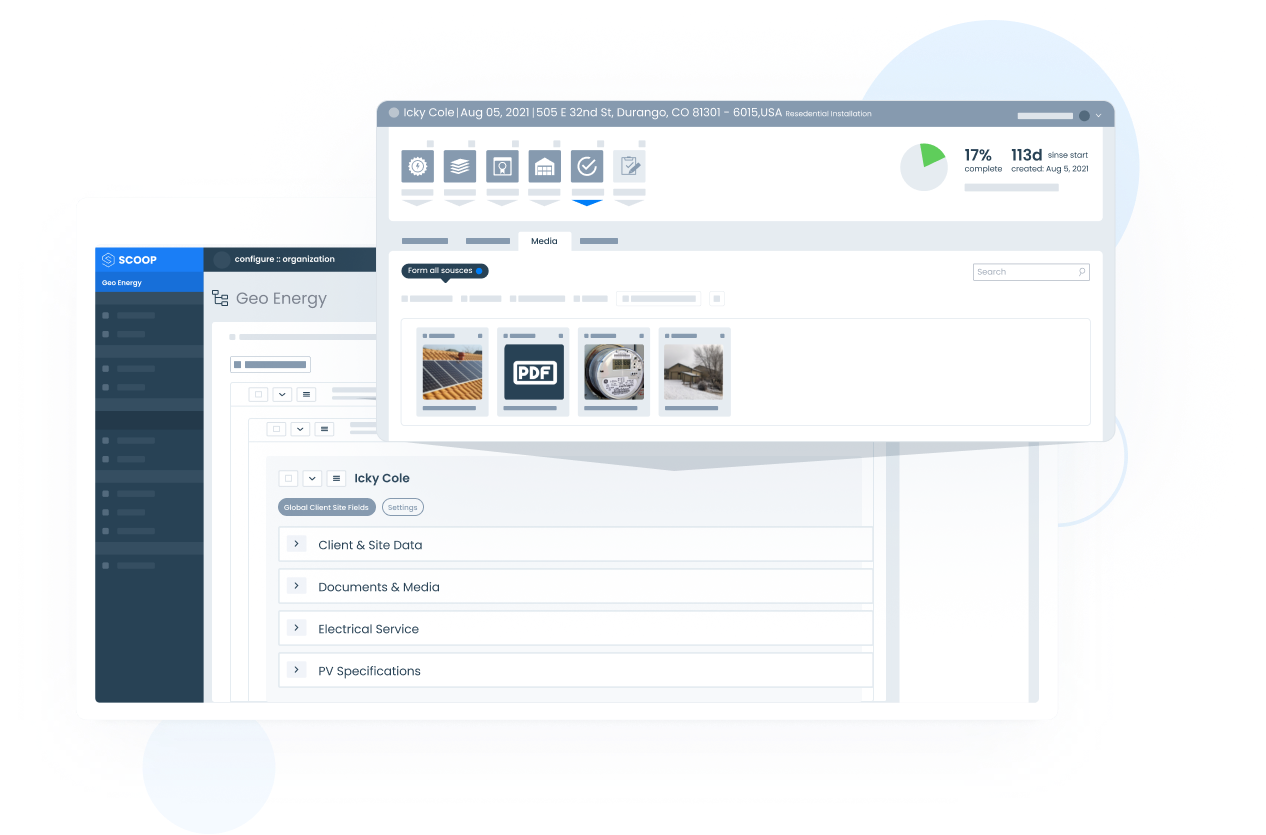 Scoop streamlines the solar installation process. Within the platform, you can consolidate field communication and keep all of the information related to processing a warranty in one place. This ensures that everyone in your company is on the same page, and that all key information and interactions with your client, external O&M providers, and the solar panel manufacturers are all recorded during the process.
Better yet, Scoop allows you to put all of the information surrounding solar warranties into the hands of on-site technicians, so they always know what has already been checked and where the claim sits in the overall solar warranty process. The Preventative Maintenance App is one example of this work management automation. 
Make Warranty Processing Easy
Processing solar warranty claims doesn't have to be excessively difficult for your or your client. By taking proactive steps during the installation process and partnering with an O&M provider, you can thoroughly reduce the impact of lengthy lead times and the burden of demonstrating when a solar panel has issues covered under the warranty.
Plus, with Scoop you can ensure that customers are kept in the loop throughout the warranty process, that all of your technicians can see what progress has already been made on a warranty claim, and that warranty claims are processed quickly and efficiently. Like to see how we do it?  Schedule a 15 minute demo with our team.
To learn more about solar energy O&M, check out these related articles or click below to access the Solar O&M Cheat Sheet. 

Solar Panel Warranty FAQs
What does a typical solar warranty cover? 
Solar warranties will vary by manufacturer and installer which is why it is important to do your research. Be sure to determine the guaranteed amount of energy, the term of your warranty period, and whether the company will repair or replace your panels. For example, performance warranties cover customers in the case where the power output of your panels experience a large decrease. A common practice in the solar energy industry is to guarantee that the panels will not lose more than 10%-20% of their power output capacity over the first 25 years. Another use case for panel warranties is equipment failure, whether the frame or glass, connectors, or cell connections are damaged or break altogether.  
What is the standard power output of a solar panel?
The standard output of a solar panel varies but for residential use in 2022, most generally have power output ratings between 275 and 400 watts of DC power per module.
Updated: December 2022