Scoop is the #1 operations hub for 125,000+ solar & renewable providers worldwide
Scoop is a mobile project management solution for renewable energy specialists to streamline installations and maintenance.
Connect solar design software and proposal into installation
When your best of breed tools talk to one another, your operations run smoothly. Scoop's GLOO platform lets you seamlessly connect data and workflow from your sales, design, proposal tools to operations. Explore other valuable integrations including your CRM, service desk, inventory management, accounting, invoicing and more.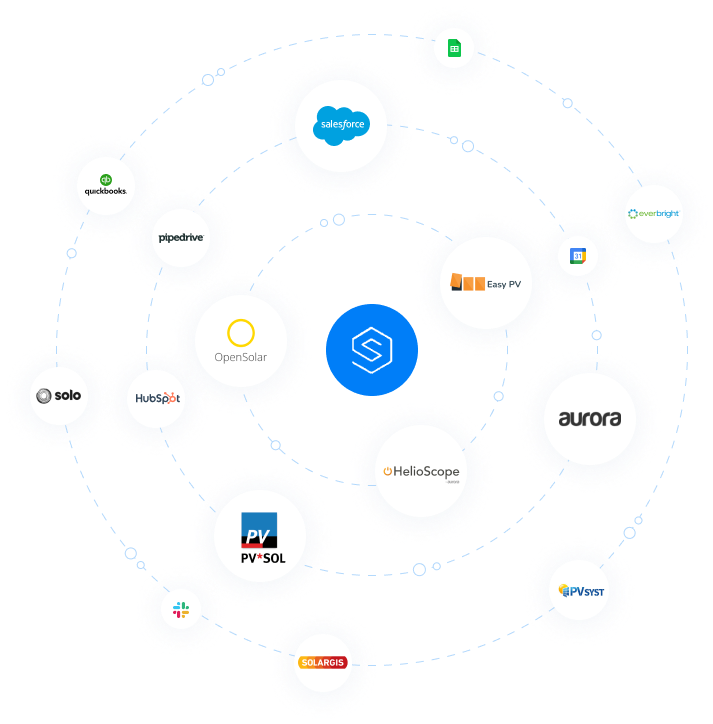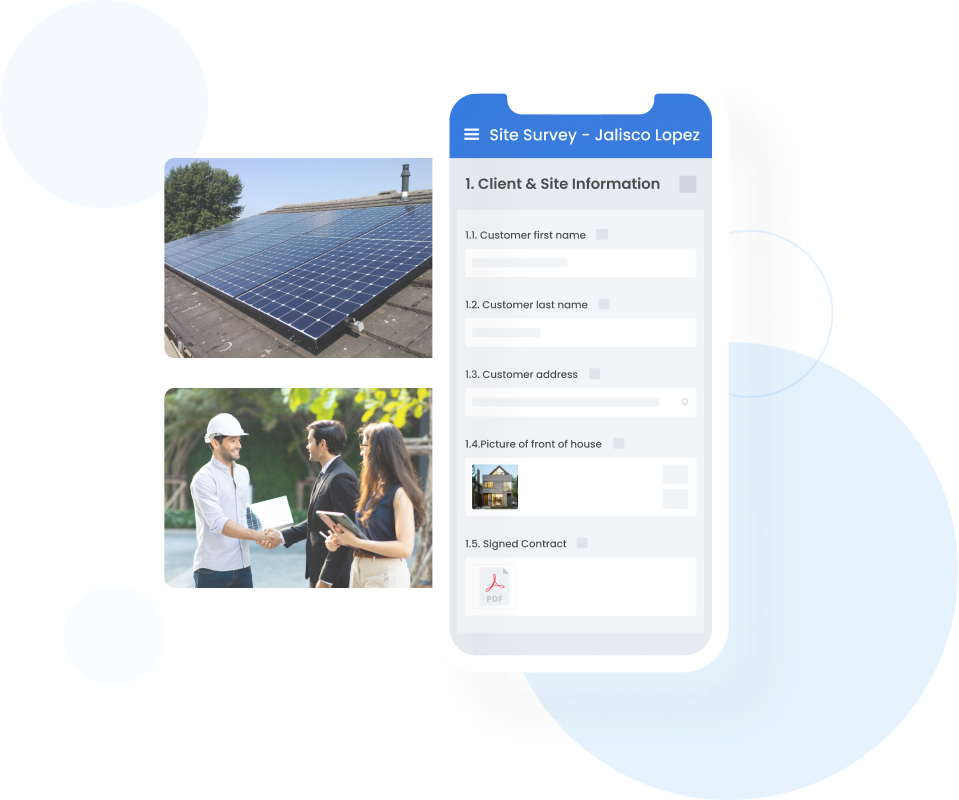 Ensure designers have all the required data & documents
Projects run a lot more smoothly when your designers have all the right PV system specs, docs and photos at their fingertips. Scoop ensures data is captured every time (e.g., photos in the field) and automatically appear in your solar design software.
Integrate communication across sales, design & installation teams
Unanswered questions and clarifications about customers, projects, or tasks can lead to errors & delays especially with remote teams. Integrating your solar design tool with your hub of operations in Scoop centralizes communication, reducing scattered messages across texts, emails, and files.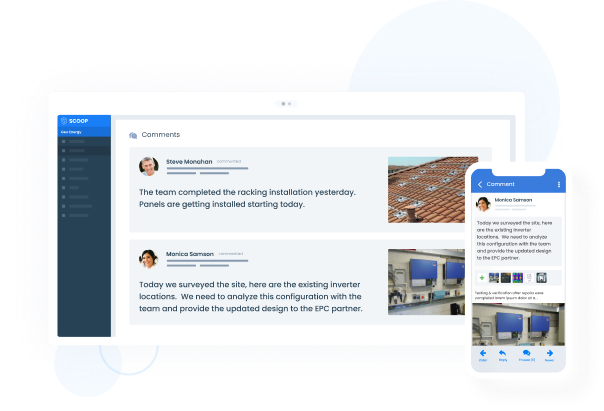 Connect design & operations workflows
Access 500+ integrated partners to automate your solar & renewable installations in one place.
More solar design software integrations available. Talk to us.
Your team deserves the best operations platform. Get started today.
250,000+ project sites use Scoop
Get started easily with our unlimited user plans and dedicated customer support.
Let's Set Up Your Custom Demo
First, let's have a 15-minute call to understand your challenges so we can curate a demo for your business needs.