Solar Site Capture and Project Management Software
Leading solar and renewable companies choose Scoop to power 125,000+ project sites worldwide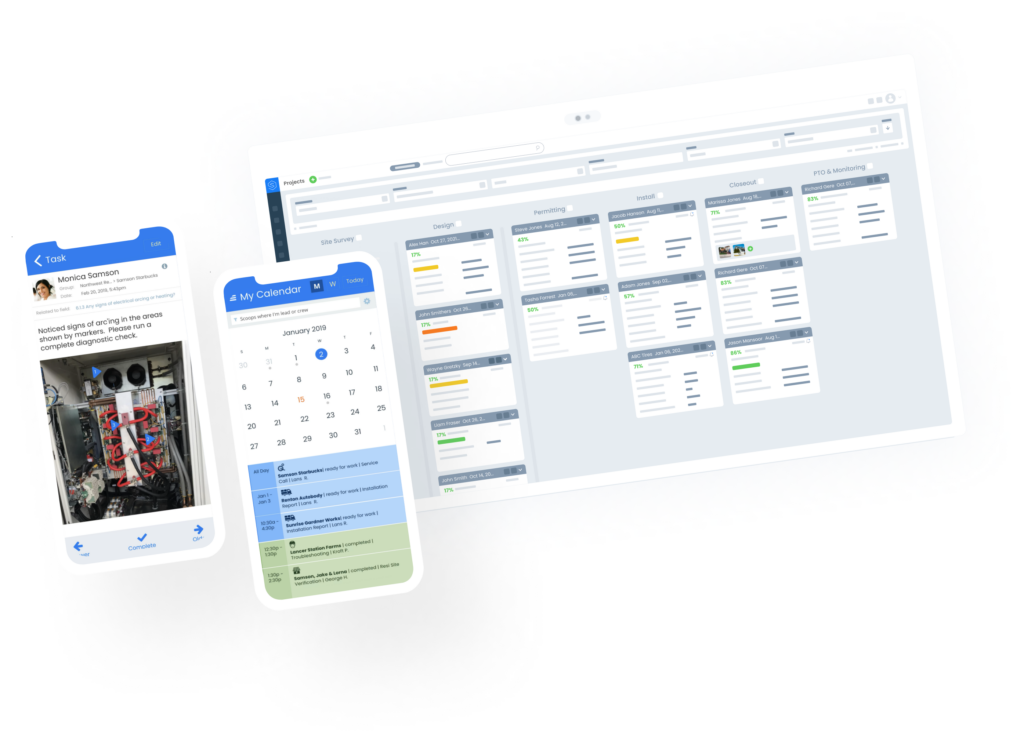 Scoop Transforms Renewable Operations
Scoop is a user-friendly project management solution for busy solar and renewable teams. Connect processes, data, communication, and tools together.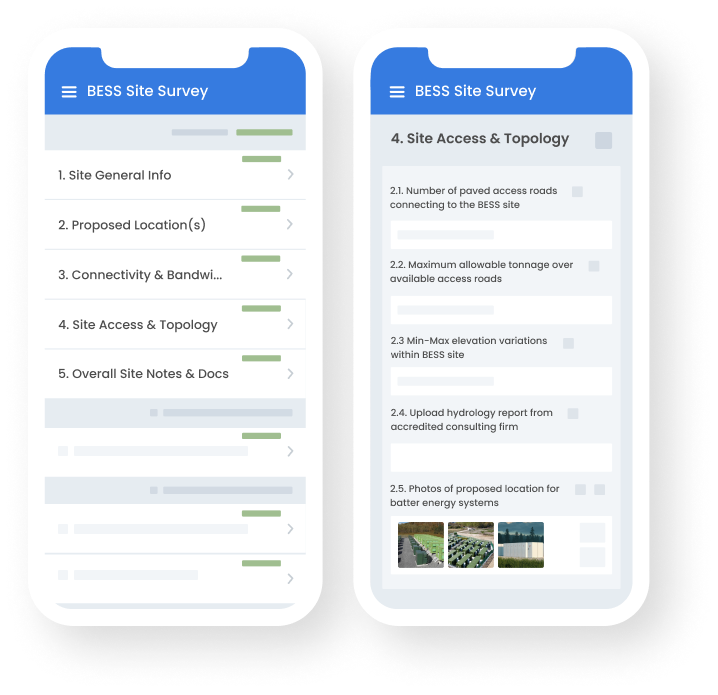 Streamline Solar Site, Photo, and Data Capture
Enable efficient and effortless data collection for site surveyors with custom forms and project phases to suit your business processes.
Smart Forms™ provide you with the flexibility to add text, dropdown, numeric, address, signature, and other types of content while required fields ensure data and media are collected before project handoffs.
Simplify Solar Project Management
Does your team have visibility of sales, installation, and service pipelines? Is your project data updated in real-time, allowing you to plan ahead?
Personalized dashboards in Scoop allow your internal team, partners, and subcontractors to filter projects by status, current lead, due dates, and more. The Project Tracker Live updates automatically, providing your team with a real-time view into project progress.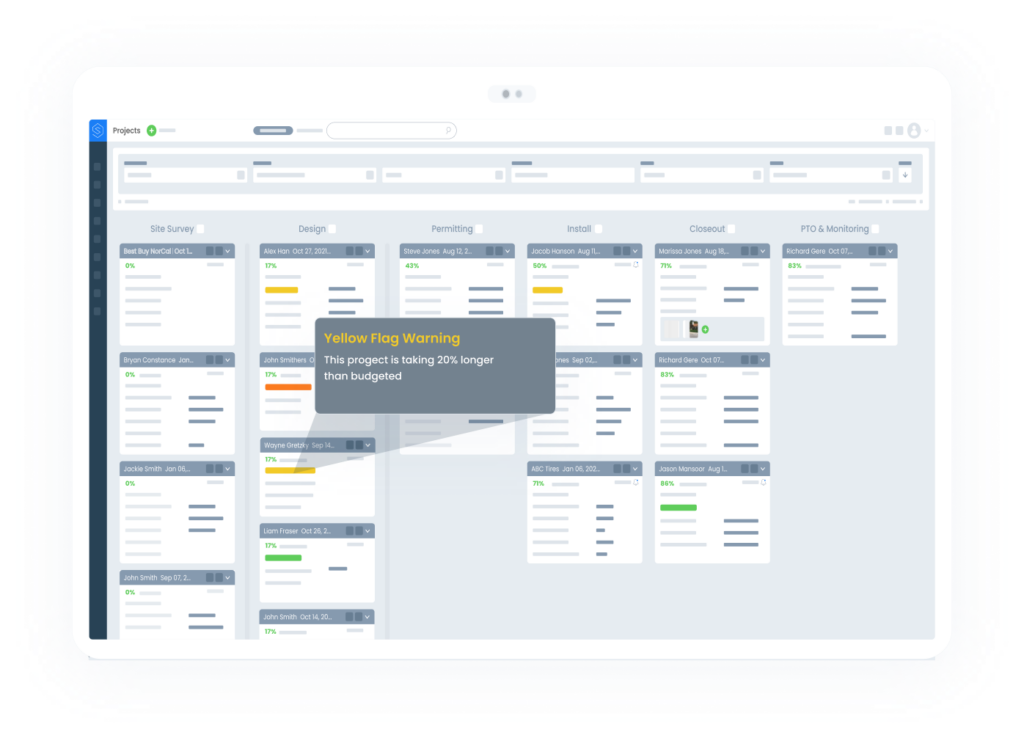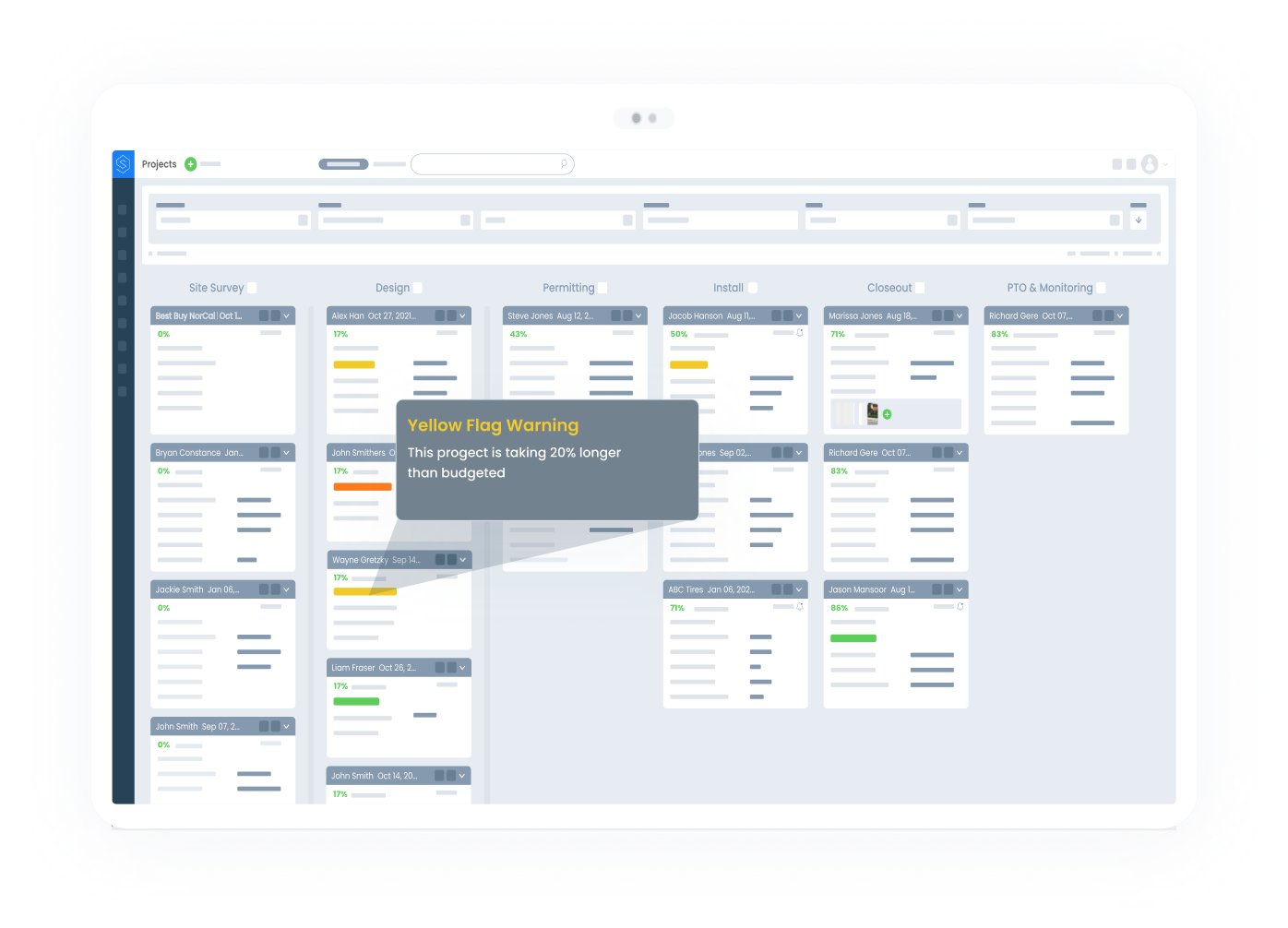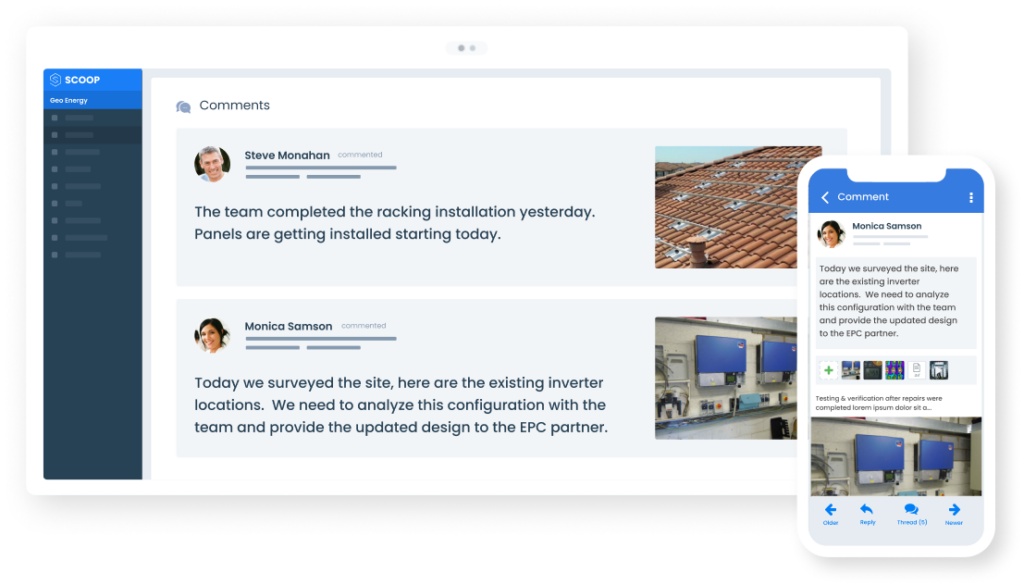 Connect Field and Office Teams
Is your solar software stack connected? Are field and office teams using separate tools and wasting time with duplicate data entry?
Scoop's cloud-based software is built for desktop and mobile and allows your team to collaborate in one place. Global Fields™ and GLOO™ integrations ensure your team only has to upload information once, meaning they can spend more time on the things that really matter.
Standardize Field Service Processes
Create standardized ticket templates, build automated workflows, send progress reports and reminders to field technicians, and ensure your service jobs stay on track. 
Scoop makes service ticket creation, work order management, and scheduling field technicians simple. Integrations with scheduling systems, service tickets software, and other platforms provide end-to-end service management.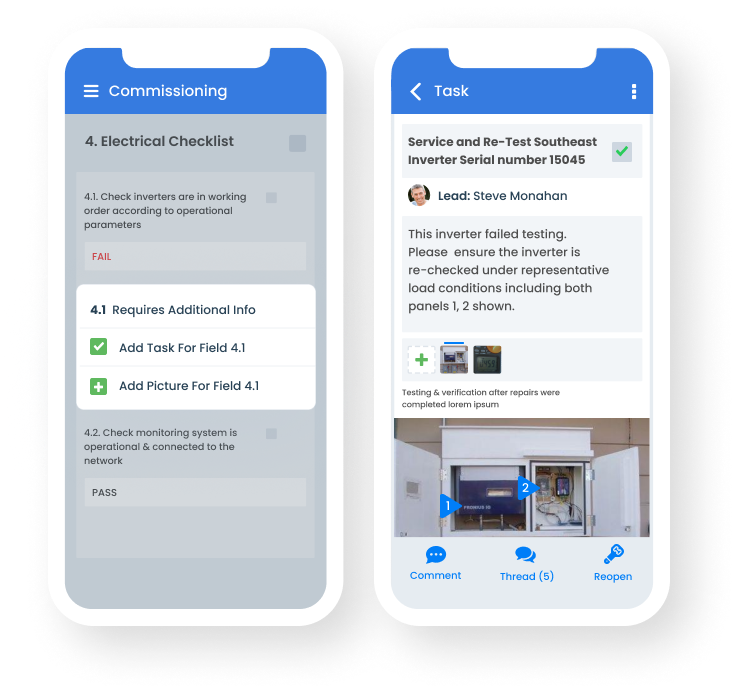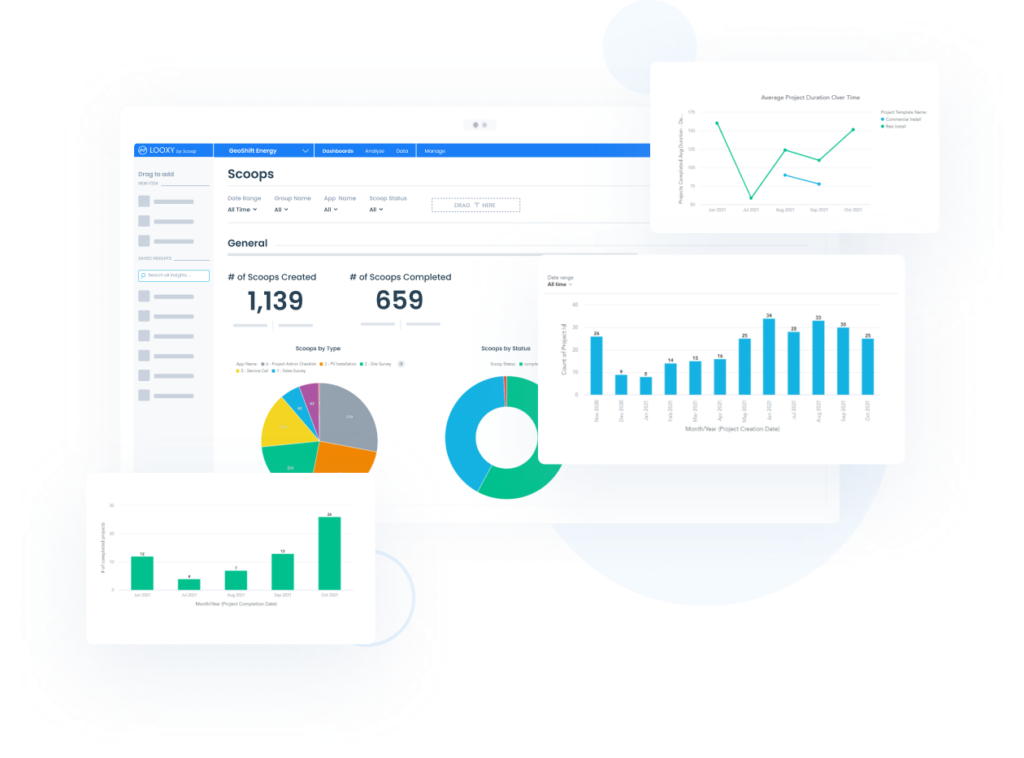 Access Real-Time Reporting and Analytics
Build real-time reporting dashboards and avoid spending hours searching for and collating data from multiple tools and spreadsheets.
LOOXY™ is Scoop's reporting and analytics platform that is connected to your data, making it easier than ever to access detailed insights on your solar operations.
Build a Fully Integrated Solar Software Stack
How much time do you spend on manual duplicate data entry? How often does data get forgotten or incorrectly inputted? 
Connect data and workflows across your software tools using Scoop's GLOO™ Integration service. Integrate your CRM, ERP, accounting, design, proposal, e-signature, and other platforms.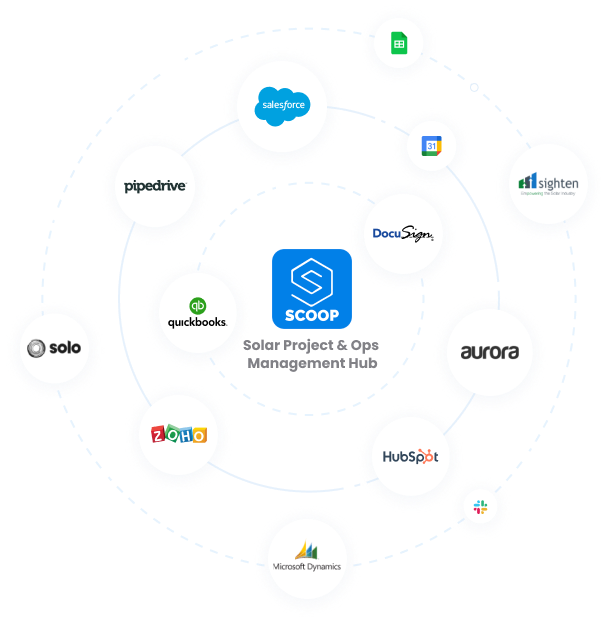 Your team deserves the best operations platform. Get started today.
125,000+ project sites use Scoop
Get started easily with our unlimited user plans and dedicated customer support.
Let's Set Up Your Custom Demo
First, let's have a 15-minute call to understand your challenges so we can curate a demo for your business needs.