Connect your tools to create a powerful and integrated solar software stack.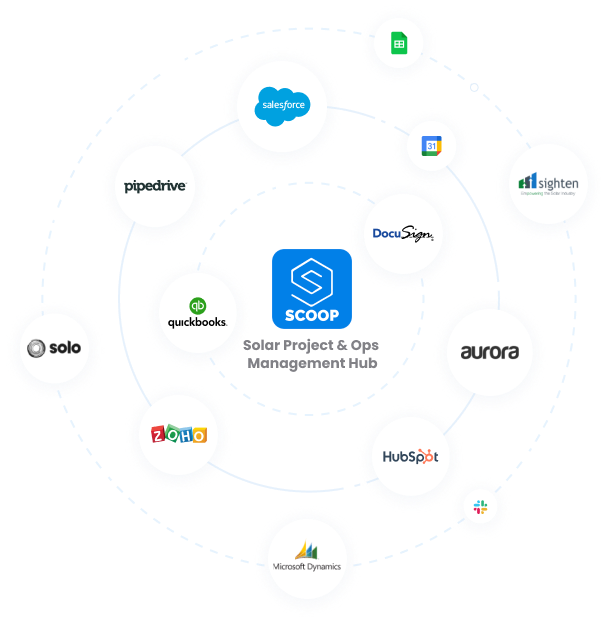 Explore Popular Integrations
The GLOO integration service connects Scoop to 500+ other software tools. Below are some of our most popular integrations. Don't see what you need? Get in touch to find out what other tools we can connect to.
Your team deserves the best operations platform. Get started today.
125,000+ project sites use Scoop
Get started easily with our unlimited user plans and dedicated customer support.
If you're considering Scoop or just want more information, we're happy to help. Please fill out the form below or give us a call +1 (888) 420-1809 and we'll have a member of our team follow up with you right away.
"Scoop is something that we knew that we wanted to move to immediately. We knew it was going to be able to help us manage all of our projects across the board."

"Scoop was the only thing that had the capability of doing what it does. We could use other tools and update customers but it's not the same."

"When I open Scoop, I'm getting a bird's eye view of all of the projects in progress. It has everything right there."

Pricing That Scales With You