Have you been struggling with traditional project management software, and at your wits end trying to customize your reporting to be focused on your solar company? Well now is the time to see why Scoop is becoming the benchmark for solar project management software around the globe. In this article, we are going to touch on how Scoop is becoming the benchmark in solar project management software by highlighting five features of the software.
1. Remote Communication
Communication delays can sink a project, but with Scoop you will be in good hands, no matter where your project is. Scoop is one of the only software options in the business that combines email and mobile notifications while incorporating real time two-way commenting on projects, check lists, and work processes. With Scoop, you will be connected to your staff in the field without worrying about tricky mobile hard-line or satellite setups that plague other systems.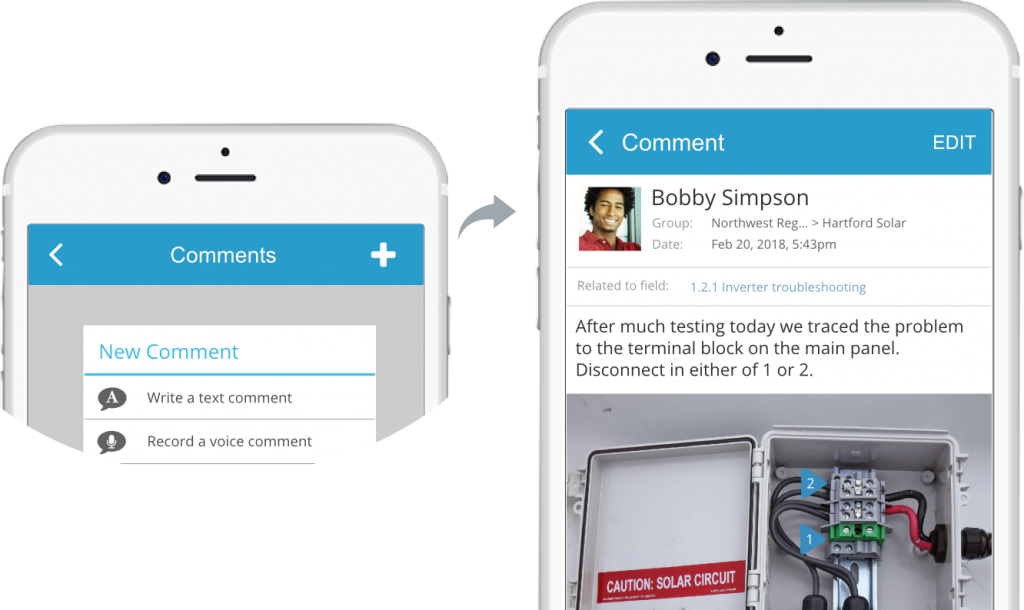 2. Project Management
Scoop has created a top-flight project management software that empowers you to configure roles and access controls while on the go. As well, Scoop allows you to easily track task assignments and provide you with real time graphical analytics. With soft costs accounting for up to 64% of system price according to NREL, project efficiency is critical. Scoop is the project management tool that the solar industry has needed, and with its power mobile options, it is no wonder why Scoop has quickly become a benchmark in the industry.
3. Data Collection
In the solar industry, it is extremely important to have real time data, and Scoop can do it all. From dealing with multimedia pictures and videos of the job site to easily sending and filling out standardized forms in the field, Scoop will be the software you need to power your company. Scoop also easily aligns contextual data to ensure that it is not only simple but timely to pull up all the data for a single file rather than spending hours searching your email.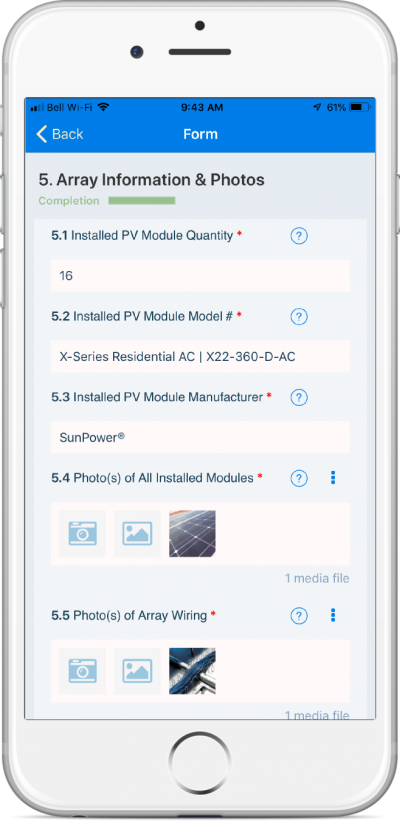 4. Field-Friendly Tools
In today's solar industry you need the power of your office in the field. Scoop is one of the leaders in delivering this power with field friendly tools that work well in all environments. With automated backups while on the go, to offline availability, no matter the situation, Scoop has quickly become the premier field friendly tool for solar companies across North America.
5. Administrative Work
We all hate administrative work, and luckily Scoop helps you in your everyday administrative tasks. Only Scoop can generate one-click reports, as well as easily customizable report templates to ensure you see what you need to see. Plus, with its practically instant synchronization, you will always be able to get up to date data when you need it.
Scoop is a project management tool that has quickly become the benchmark for the solar industry. The software has become the high mark for its remote communication ability, project management, data collection, field-friendly tools and its ability to complete administrative work with ease. Now is the time to see what Scoop can do for you, and we're looking forward to helping you with solving your solar project management needs!