Seamless Calendar Integrations & Scheduling Workflows
Take the Next Steps to Learn How Scoop Can Help Your Business
Designed for solar and renewable installers, this on-demand webinar will share best practices for a robust solar software stack. Learn how to build simple workflows for installation projects to supercharge project management and scale for growth.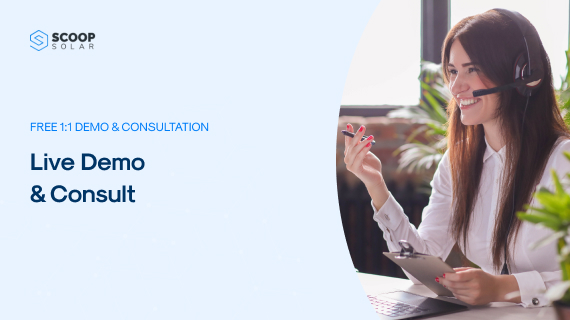 Book a 1:1 Demo & Free Consultation
Bring your team and get a personal look at workflows and apps specific to your solar operations. We will provide a custom plan for helping you achieve significant time and labor savings through Scoop's platform.
Scoop's Solutions Specialists will answer your questions and provide recommendations for your operations.
Get The Scoop Info Package
Package includes info on features, integrations, pricing and the onboarding process.
"Scoop is something that we knew that we wanted to move to immediately. We knew it was going to be able to help us manage all of our projects across the board."

"Scoop was the only thing that had the capability of doing what it does. We could use other tools and update customers but it's not the same."

"When I open Scoop, I'm getting a bird's eye view of all of the projects in progress. It has everything right there."

Achieve Success with Our Industry Leading Pricing Plans