Solar Tech Stack Blueprint:
7 Key Essentials
Discover the 7 must-haves in project management software for efficient installations, showcasing actionable insights for efficient installations.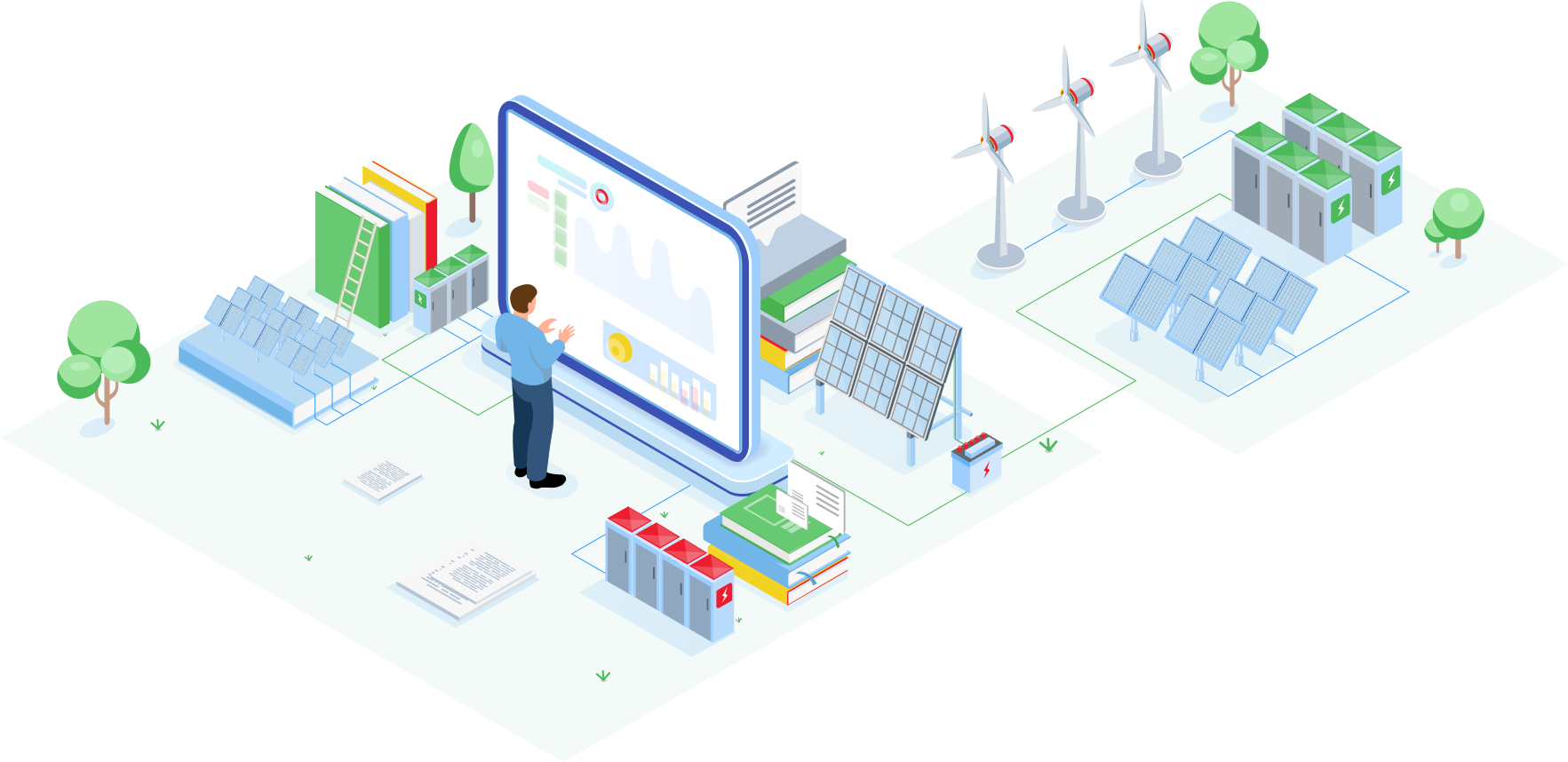 Is Your Operational System Ready?
The next wave of solar and renewable growth is coming!  This chapter is about scalable operational systems.
Discover the 7 key essentials for your solar tech stack to ensure your solar installations are seamless and cost-efficient.
This resource arms you with essential functions your project management tool needs to free your operations of bottlenecks and time wasters so you can grow your business faster.
What is Keeping Solar & Renewable Leaders Up at Night
Don't Want to Wait? Book a 1:1 Demo Today
"Scoop has helped us tremendously with organizing our work, not to mention being a major asset for my team in the field."
"As the EV industry evolves, Scoop is our go-to solution to systematically define scope of work, schedule campaigns, assign resources, and track project completion."
"For us, Scoop is an innovation platform. It allows us to easily create custom apps to streamline many parts of our operations."
"Not only has Scoop saved us on some of our CRM costs for having to pay per user, but it's also saved us from having to hire additional people."

"We love the instant visibility from folks on-site in the field to in-house engineers during the site survey process. This has already helped us with reducing return visits."

Practical Solutions to Everyday Challenges
Eliminate Manual Steps with a Fully Integrated Ecosystem
Your investment in essential tools such as your CRM or Accounting and Design software can go a lot further when this ecosystem is fully orchestrated and connected.
With its advanced but easy-to-setup automations, Scoop mPMA ensures smooth data flow and workflow across all your systems.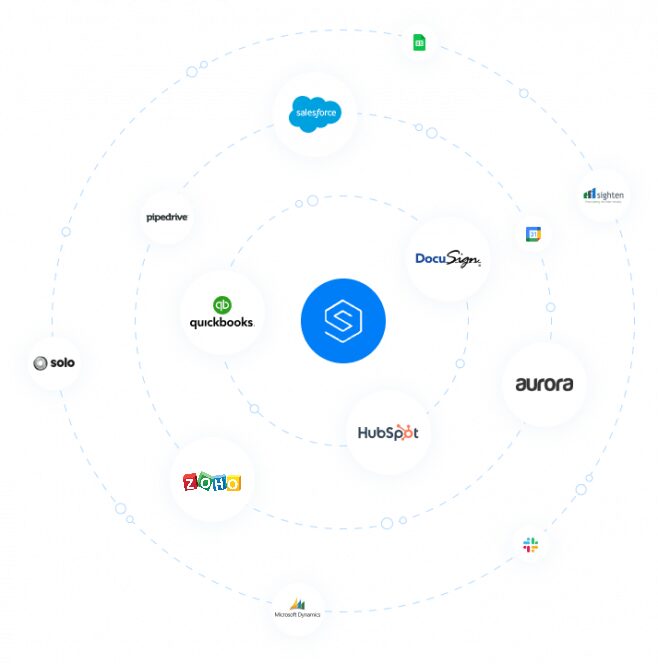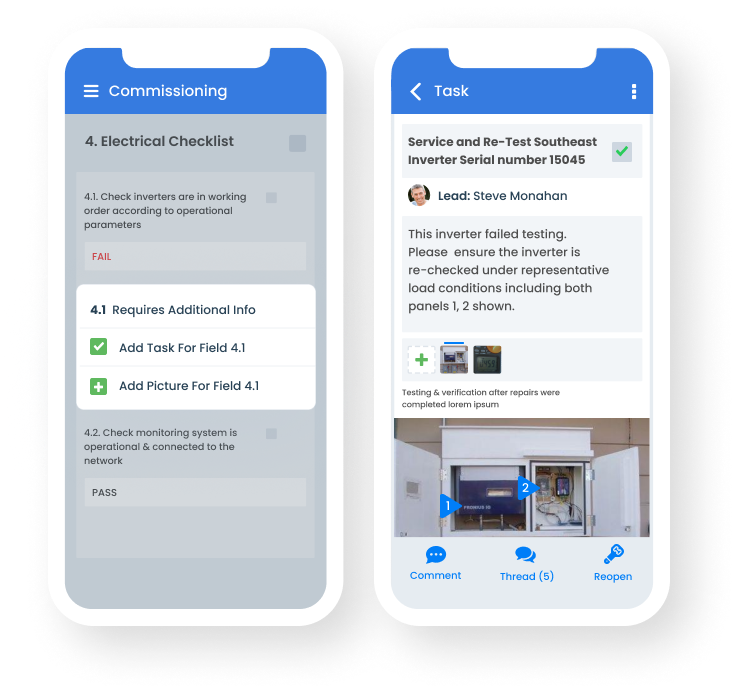 Easy-to-Follow Processes for Office & Field Teams
Processes and data are no good when they sit in documents or in the CRM where they can't be actioned.
Scoop's solar project management platform is available across desktop and mobile, ensuring all members of your team can access a highly tailored view of the data for their type of work — from sales to design, to permitting, installation, closeout, and service.
Understand Project Progress Without Having to Ask
Do you find yourself having to constantly ask team members where projects are at? Having to determine project progress by asking around is a function of disconnected legacy Project Management tools.


Scoop Project Tracker Live ties directly to actual work being executed by various roles in the team from sales, to site survey to installation and closeout. The result is project dashboards that are always up-to-date.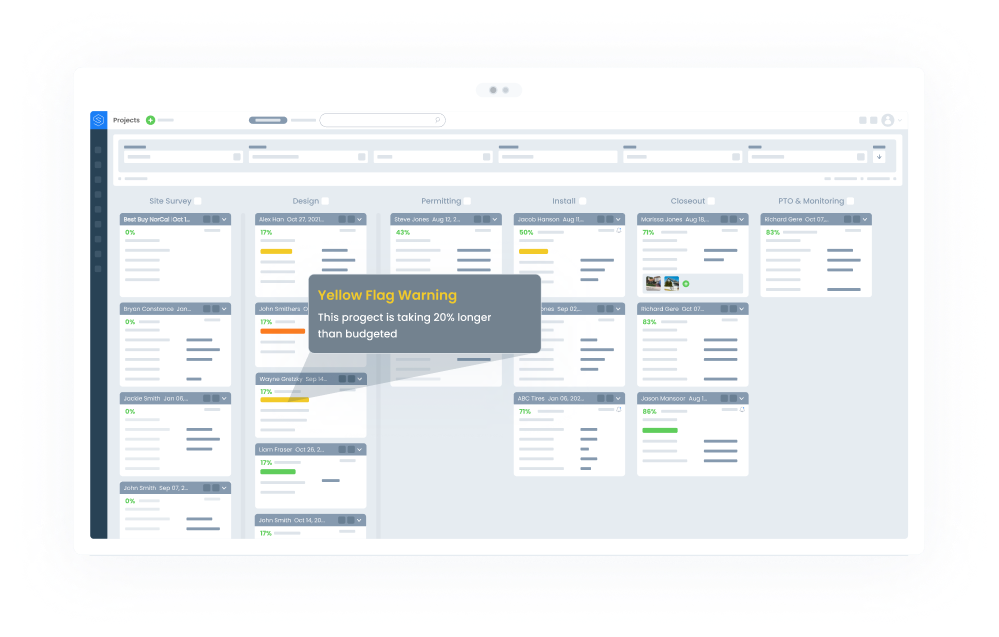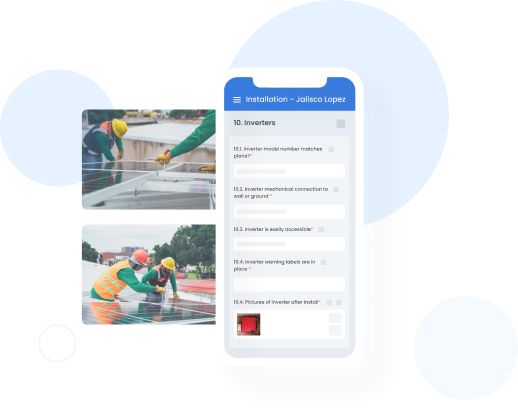 Extend the Platform to Partners & Subcontractors
To maximize efficiency, growth potential, and brand protection, processes and best practices should not stop at the walls of your organization.
With Scoop's advanced roles and access controls, plus the ability to add unlimited users, you can now extend the benefits of the platform to your network of partners.
Visualize Powerful Insights from your Operational Data
Leverage the powerful LOOXY™ Analytics platform to easily analyze and visualize your data. Create dashboards, track KPIs, and schedule automated emails to stakeholders.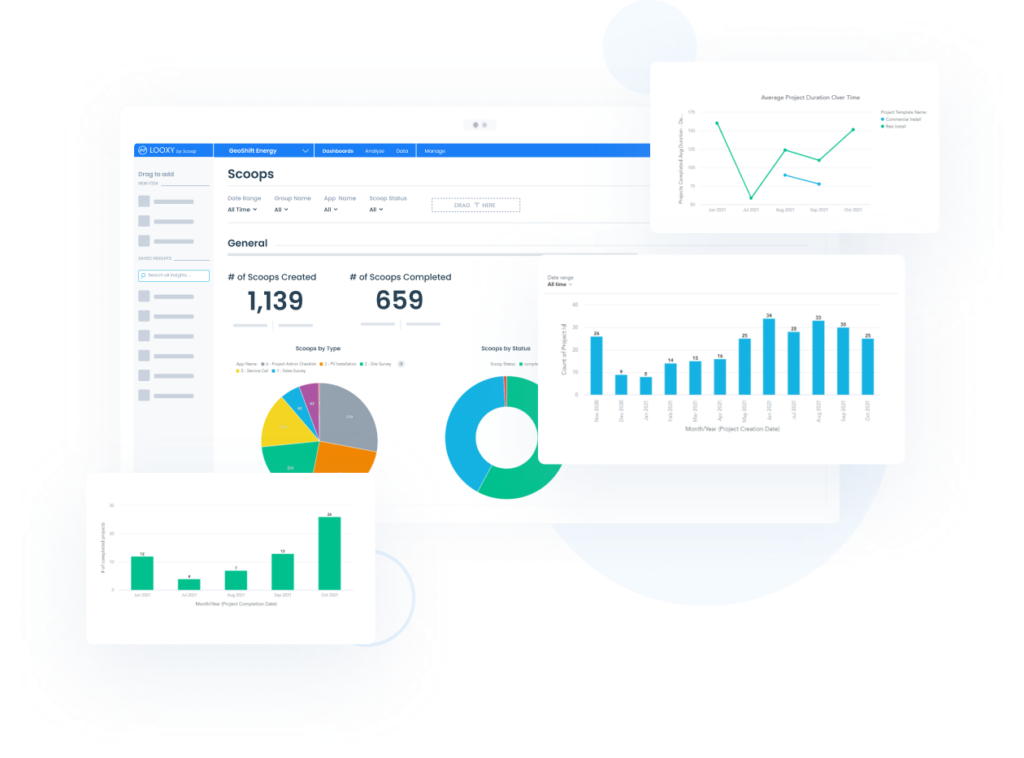 Learn about top-of-mind renewable operational challenges and solutions