Mobilize Work Processes in Minutes. Automate Repetitive Tasks.
Turn busy work info fuel for scalable & efficient growth.
Powering 15,000 project sites worldwide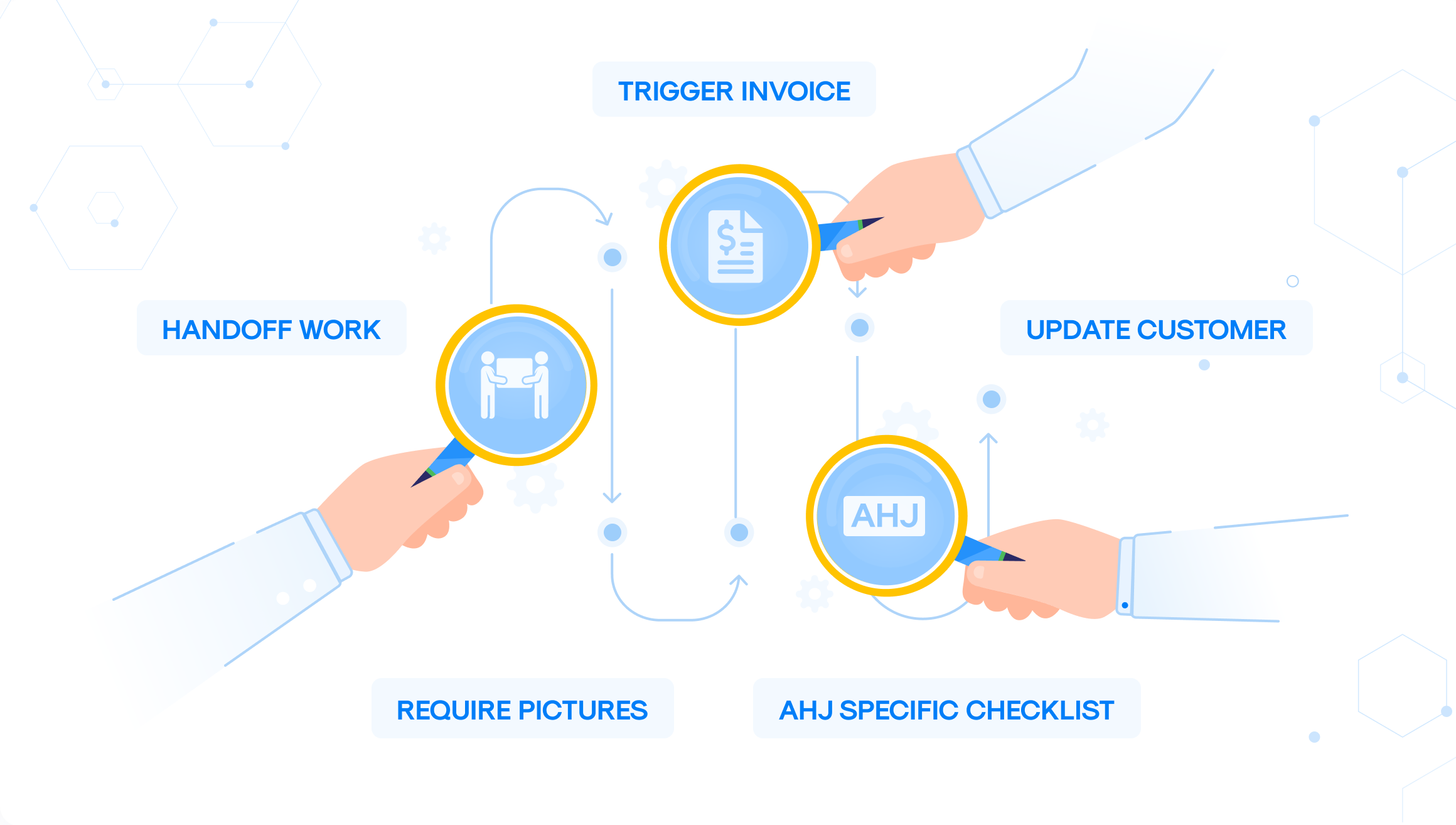 Grow Beyond Spreadsheets & Documents
Spreadsheets and other sheet, or document-based tools have their place but as your scale your operations they fall short of your distributed team's data & collaboration needs. 
Make it Easy to Get Work Done Anywhere
Scoop Work Apps™ let you easily create & assign work items. Each app acts like a self-contained unit of work that your team can access & execute on their desktop or just as easily from their mobile device in the field.
Overcome Labor Shortage With Higher Productivity
Adding team members to take on more work is important but with the current skilled labor shortage, it's just as important to ensure the team you have can drive maximum productivity.
Solar project management & service scheduling app with serious smarts
Work Apps - mobilize each work process with form fields & workflow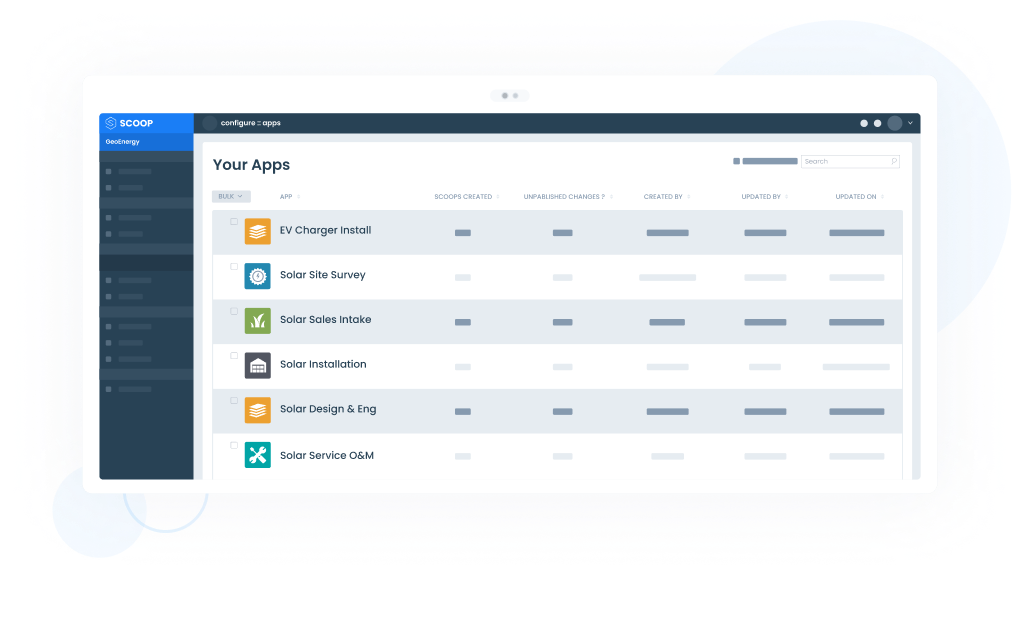 "Scoop has everything in one place where you can have access to a lot of information - a click or two away. We're using Scoop to manage projects that have been sold from start to finish."
By Jason Wiswell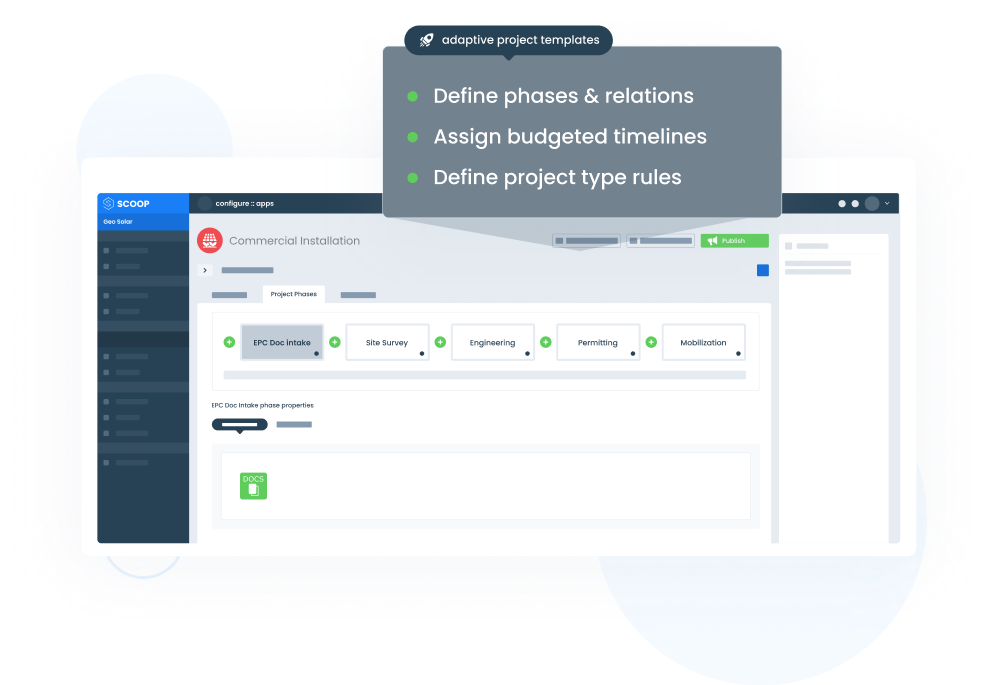 "Scoop has helped us to track the status of our projects as well as the status of individual tasks, and greatly improved the speed and efficiency at which updates and information are communicated between team members."
By Mealani Parish
Project Templates - standardize & track your EPC projects with ease
Smart Forms - minimize missing data, adapt to jurisdictions & system types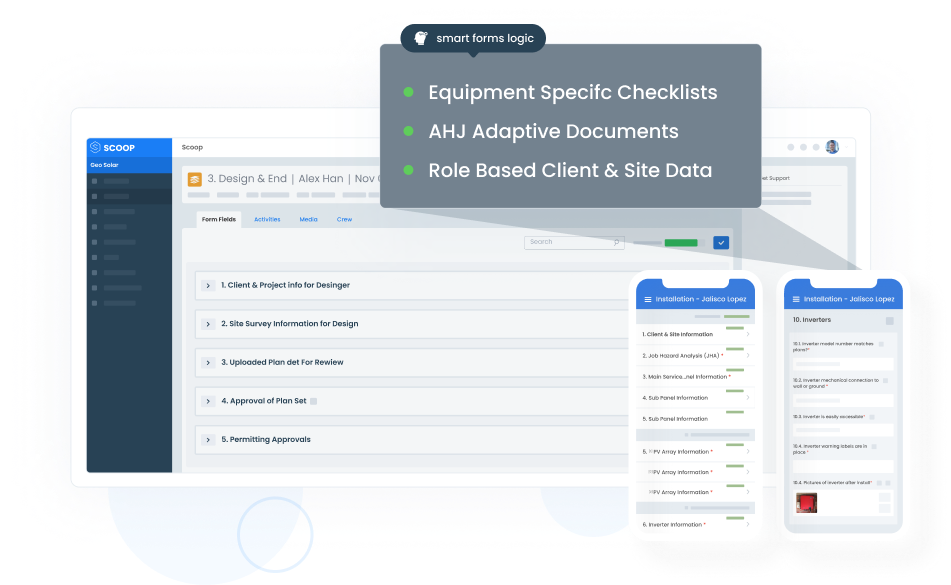 "What was great about Scoop was we can make a lot of the fields required versus optional. So it really helped our crews to never forget the most important information that we need."
By Noah Jacobs
Director of Energy Services and Maintenance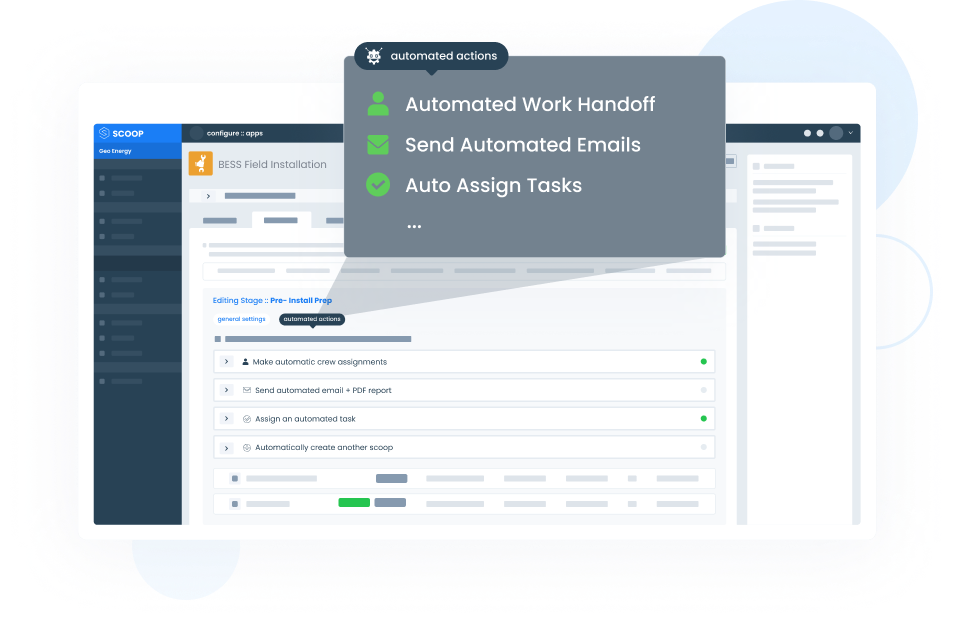 "Having Scoop with automated PDFs has definitely improved the turnaround when it comes to sending invoices to homeowners."
By Raul Giles
Project Management Supervisor
Auto Actions - automate your installation & service workflows
Your team deserves the best operations platform. Get started today.
15,000+ projects executed on Scoop
Get started easily with our unlimited user plans and dedicated customer support.
The payoff of using Scoop
Reduce costs, save time, increase capacity to grow faster. See how much your business will save with Scoop.
With Scoop your are not just saving time and money. You're also gaining a partner and a platform for creativity and growth.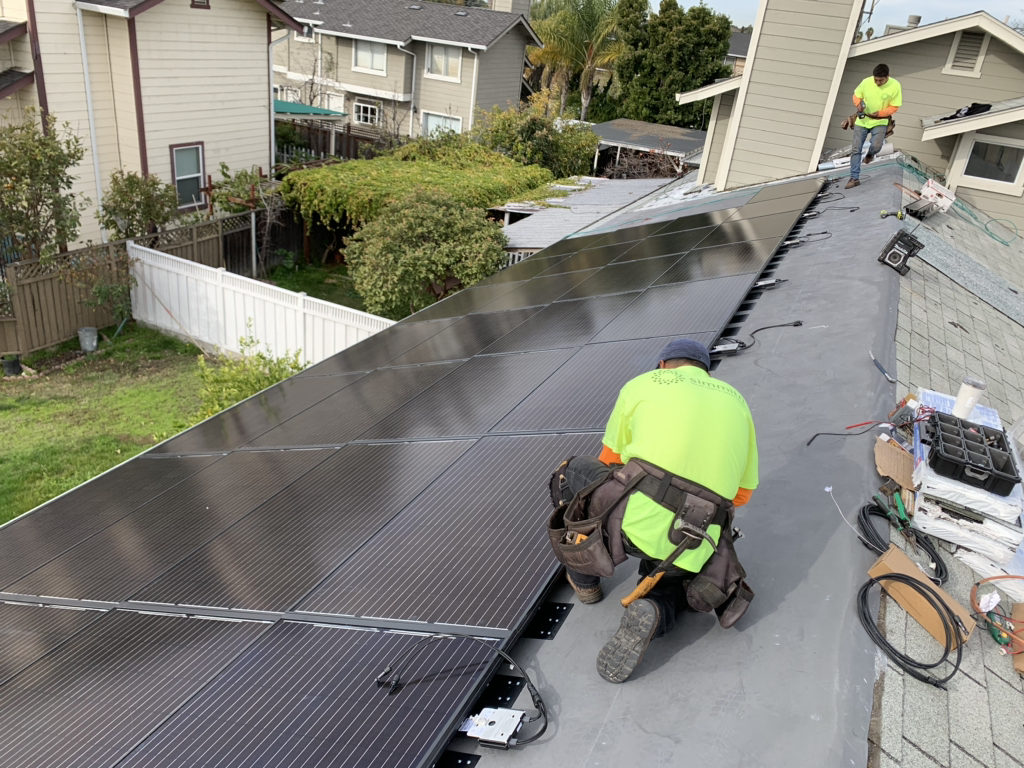 "We're using Scoop to manage projects that have been sold from start to finish. We use Scoop to manage roofing, solar batteries, smart homes and gutters. You can customize Scoop and create different workflows any way you want."
JASON WISWELL | COO, Simmitri Inc.
Get The Scoop Info Package
Package includes info on features, integrations, pricing and the onboarding process.
"Scoop is something that we knew that we wanted to move to immediately. We knew it was going to be able to help us manage all of our projects across the board."

"Scoop was the only thing that had the capability of doing what it does. We could use other tools and update customers but it's not the same."

"When I open Scoop, I'm getting a bird's eye view of all of the projects in progress. It has everything right there."

Achieve Success with Our Industry Leading Pricing Plans