Streamline EV Charging Installation from Site Survey to Commissioning
Meet the intense demand for EV charging infrastructure by standardizing your install
process across, field, office, internal and partner teams.
Powering 15,000 project sites worldwide

Create your standard project templates
Spreadsheets & other tools can be useful but as your team grows, they become complex to manage and maintain. Scoop's tools standardize & automate workflows, and have been built to grow with your organization.
Give each team member their own easy to use app
Use the unique Scoop Work Apps™ to create & assign the tasks for each project phase. Work is modularized into self-contained units that your team can view & execute on their desktop or just as easily on their device in the field.
Track all your installations via central dashboards
Having access to reliable job progress is key to efficient planning, escalation and client communication. Scoop's Project Tracker Live™ (PTL) provides fully connected work item and project status at a glance.
EV Charging Project Management Software With Serious Smarts
EV Charging project template
1.

Configure your automated pipeline of EV charging installations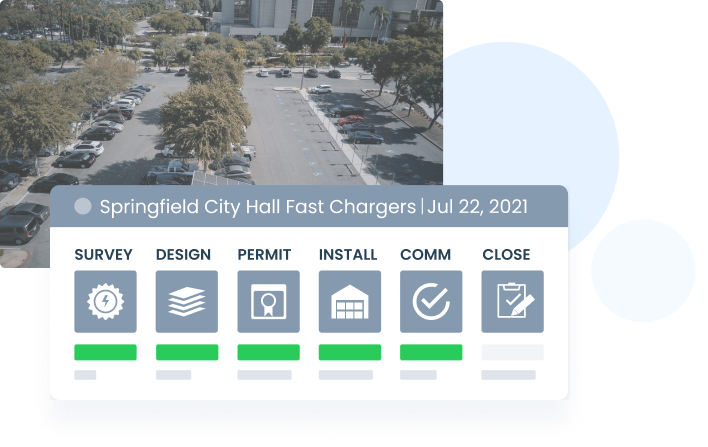 "As the EV industry evolves, Scoop is our go-to solution to systematically define scope of work, schedule campaigns, assign resources, and track project completion."
By Joshua Kelaher
Senior Product Service, Engineer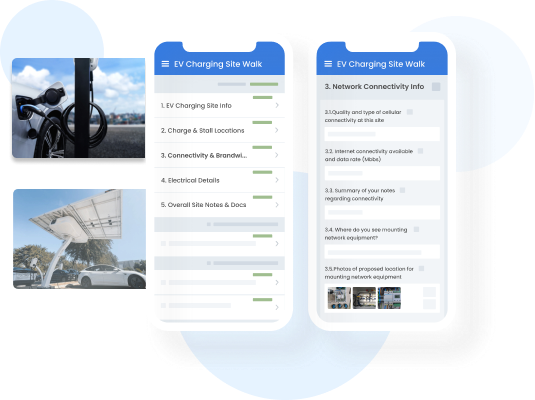 "It's been super easy to use Scoop -really really user friendly. I can go in and change an app or download something within 30 seconds."
By Erin McGaunn
easy ev charging INSTLALLTION apps
2.

Give each team member their own easy app to execute work
EV project management & tracking
3.

Track projects across your portfolio in your centralized dashboards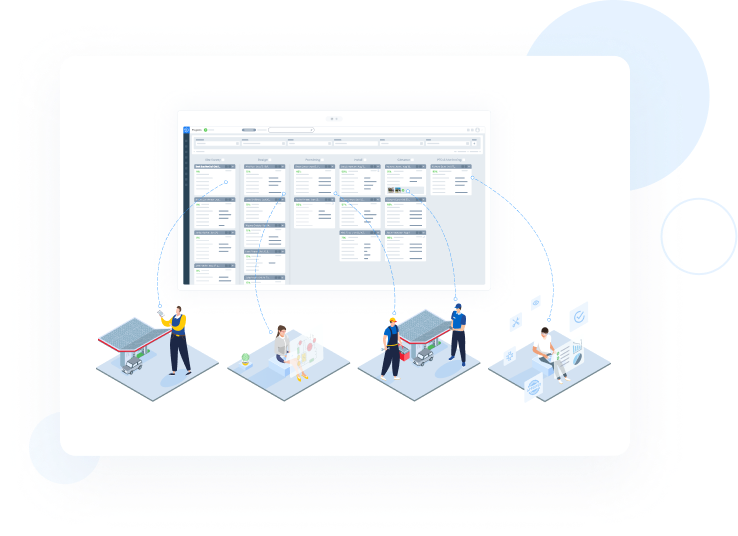 "We use Scoop for project tracking from start to finish and how our projects are progressing until they are turned on."
By Jocelyn Neves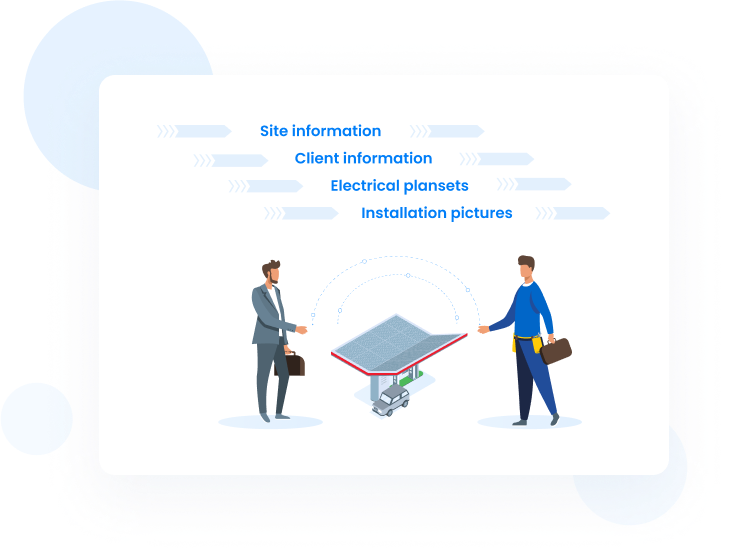 "From installation to closeout to service, Scoop has saved us many, many man hours."
By Tom Bowyer
4.

Connect your installation data to service without missing a beat
SEAMLESS TECH STACK INTEGRATION
5.

Automate data integration with your CRM, ERP, accounting & more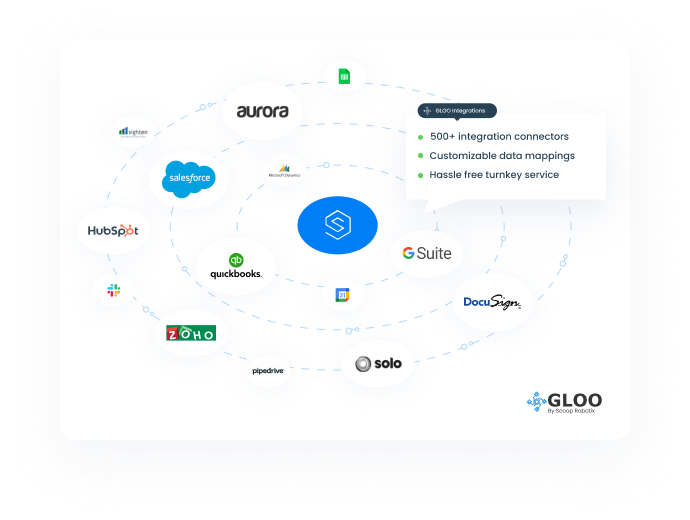 "Using Scoop and its GLOO system has made so many moving parts sync together. It standardized and got everything connected together. And no other tool we got did that."
By Alan Morgan
Director of Residential and Commercial Installations and Market Development
Your team deserves the best operations platform. Get started today.
15,000+ projects executed on Scoop
Get started easily with our unlimited user plans and dedicated customer support.
The payoff of using Scoop
Reduce costs, save time, increase capacity to grow faster. See how much your business will save with Scoop.
With Scoop your are not just saving time and money. You're also gaining a partner and a platform for creativity and growth.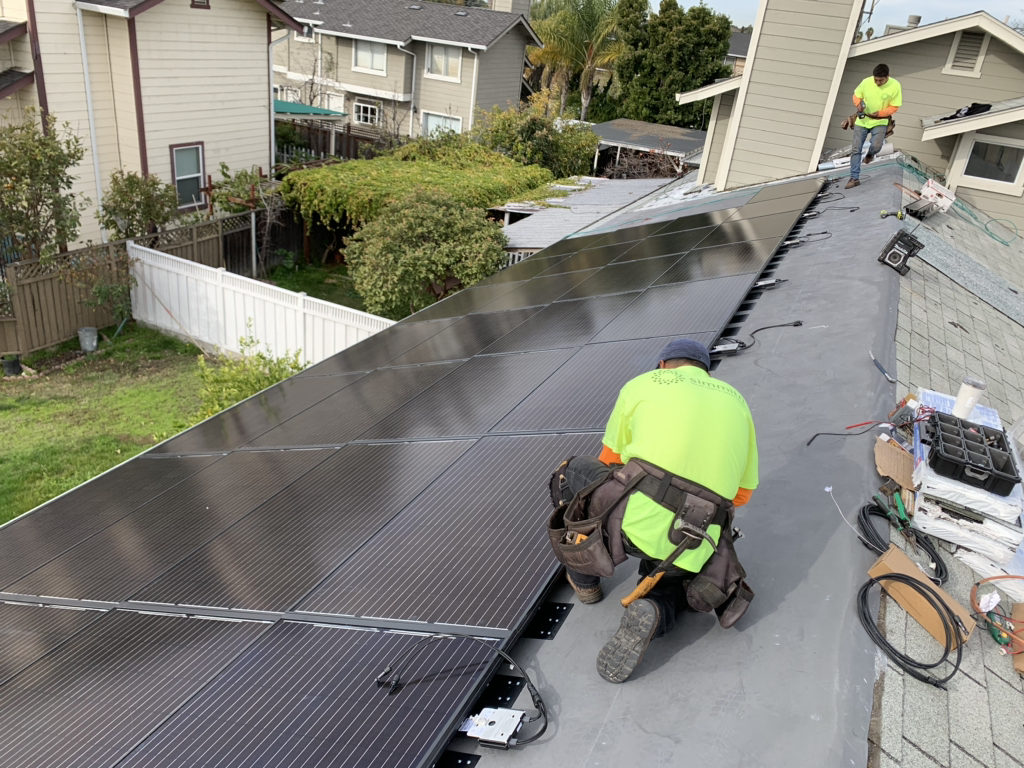 "We're using Scoop to manage projects that have been sold from start to finish. We use Scoop to manage roofing, solar batteries, smart homes and gutters. You can customize Scoop and create different workflows any way you want."
JASON WISWELL | COO, Simmitri Inc.
Discover More
Solutions

with Scoop
With Scoop your are not just saving time and money.
Solar Installation Project Management
Solar software that helps you automate and track projects easily to achieve volume while maintaining quality, safety and profitability.
C&I Solar Installation Project Management
View all installation and Manage the complexity of C&I projects with our industrial grade project management solution across field, office and partners.

Service & Maintenance Operations Management
Enabled fast and convenient service ticket scheduling, dispatch & notification for solar, storage & EV charging operations.

EV Charger Installation Project Management
Meet the intense demand for EV charging by standardizing your installation process across office, field and channel partners.
Get The Scoop Info Package
Package includes info on features, integrations, pricing and the onboarding process.
"Scoop is something that we knew that we wanted to move to immediately. We knew it was going to be able to help us manage all of our projects across the board."

"Scoop was the only thing that had the capability of doing what it does. We could use other tools and update customers but it's not the same."

"When I open Scoop, I'm getting a bird's eye view of all of the projects in progress. It has everything right there."

Achieve Success with Our Industry Leading Pricing Plans