For homeowners thinking about investing in solar energy, there are a number of factors to consider when hiring the right solar installation and design company.
To put this into perspective, Quartz published an article at the end of 2016 heralding solar's position to continue crushing the renewable energy market in 2017. In the headline was an astounding statement: "2016 was the year solar panels finally became cheaper than fossil fuels." The immense fall of solar costs, projected to be a 40 percent decrease from 2015 to 2017, can be attributed to multiple factors: improved technology for photovoltaic equipment, cells and panels; increased production and cheaper production rates; and lastly, tax incentives. However, on these factors alone, there is a limit as to how much control your neighborhood solar company has when it comes to your final bill.
This is where innovation comes in.
The Tyranny of Soft Costs
There's no doubt about it—today, solar continues to become increasingly affordable and available for the average homeowner. Additionally, there are multiple tools and resources to help a family or homeowner compare costs and find the best quotes. One good tool is the EnergySage Marketplace.
Multiple sources, including this piece by Solar Power World Magazine on the rising affordability of solar power, are showing that costs associated with owning solar panels are truly going down. However, while the costs of solar hardware are rapidly declining, it is difficult to see a proportionate amount of direct savings being passed onto the customer. Why? Soft costs.
For solar installation and design companies, a majority of their expenses can be categorized into two types: soft costs and hard costs. Hard costs include physical items such as the photovoltaic (PV) panels themselves, modules, inverters and racking. On the other hand, soft costs are much more intangible and hard to pin down. These include spending on recruitment, marketing, installation labor, troubleshooting and project management.
According to data collected by the US Department of Energy, soft costs have been blamed for adding up to approximately 64% of a solar energy system's price tag. Therefore, in order for current and future residential solar customers to see increased savings, companies need to be innovative in how they can increasingly minimize soft costs. In other words, with all other (hard) costs being more or less equal, innovative soft cost reduction paired with quality products and customer service is what differentiates solar contractors.
For a company like Sigora Solar, Virginia's largest and fastest-growing solar and energy efficiency provider, the constant search of "what's next" is crucial to how they make their processes more efficient, and thus cheaper for customers.
"Constantly searching for new technologies that lower costs for our customers and allow our team to deliver the best quality solar systems is key to setting us apart from our competitors,"

Logan Landry, CEO at Sigora Solar.
Innovating with Technology
For businesses like Sigora, 2015 was a good year because that's when mobile enterprise applications began to disrupt the way work software was implemented and accessed by employees. Designed to automate and minimize administrative work, solar work software streamlines communications and connects team members who work in the office and the field in a whole new way. Last year, Sigora identified this as one of the key ways it could bring even more efficiency and quality to its services and pass savings on to their customers.
After careful analysis, one of the decisions Sigora made was to leverage advanced mobile cloud software technology in order to improve their process execution and communication across field and office. With this in mind, Sigora partnered with mobile solar software firm Scoop Solar, which helps solar companies implement a mobile cloud-based solar software platform.
By employing Scoop Solar's intuitive work apps to help automate critical field processes, Sigora is able to ensure that all necessary steps are performed correctly regardless of who is on site and reported in real time. In a nutshell, the software minimizes the chance for important details to be missed or details to fall through the cracks. All of this saves time, extra site visits and troubleshooting, which translates to more savings for Sigora customers.
"Over the past few months, we worked closely with the Scoop team to create work apps for our site assessment, installation, interconnection and inspection, and maintenance procedures," . "Now, our field crews walk onto the site equipped only with easy access to the checklists, and virtual remote support."

– Landry.
Adopting technology innovation enables the Sigora team to work faster and provide better service to clients. Banking on these early positive signs, Landry reaffirms Sigora Solar's commitment to embracing change and continuous innovation to stay at the front of the pack.
Innovating with Quality
A solar installation company's choice in software is not the only way for them to innovate new ways to deliver higher value to customers. Sigora Solar maintains their promises by performing all their work in house, which includes engineering, permitting, and electrical work. By doing this, Sigora ensures that they continue providing jobs to Virginia residents while maintaining strict quality control over their work. This also keeps the option open for state-of-the-art procedures to speed up delivery timelines. In some cases, bringing these processes in-house can cause higher operating costs in managing additional operations, but it also can be an opportunity for cost-savings in the long run if they are innovative about it.
As a leader in the Virginia's solar space with a track record of being an innovator, Sigora Solar has a history of bringing flexibility, affordability and quality to consumers, which they continue to commit to moving forward.
"Regardless of what challenges come our way in the near future, we firmly believe in solar energy as an economically and environmentally sound solution for Virginia families," . "By putting our customers first and ensuring we stay open-minded to new ideas, we are confident that we can do our part to positively improve the community."

-Landry
About Sigora Solar
Headquartered in Charlottesville, Va., Sigora Solar is the largest solar provider in the Commonwealth with offices also in Waynesboro, Richmond, and the Washington, D.C. area. The privately-owned company launched in 2011, now ranks as one of Inc. 500's fastest growing companies. Sigora Solar is the only solar provider in Virginia offering businesses and homeowners solar systems paired with energy efficiency, and no-money-down financing options. Sigora Solar works with customers throughout the Mid Atlantic to reduce their energy bills, sustain the quality of their environment, and shape the future of energy production and conservation. For more information, visit sigorasolar.com.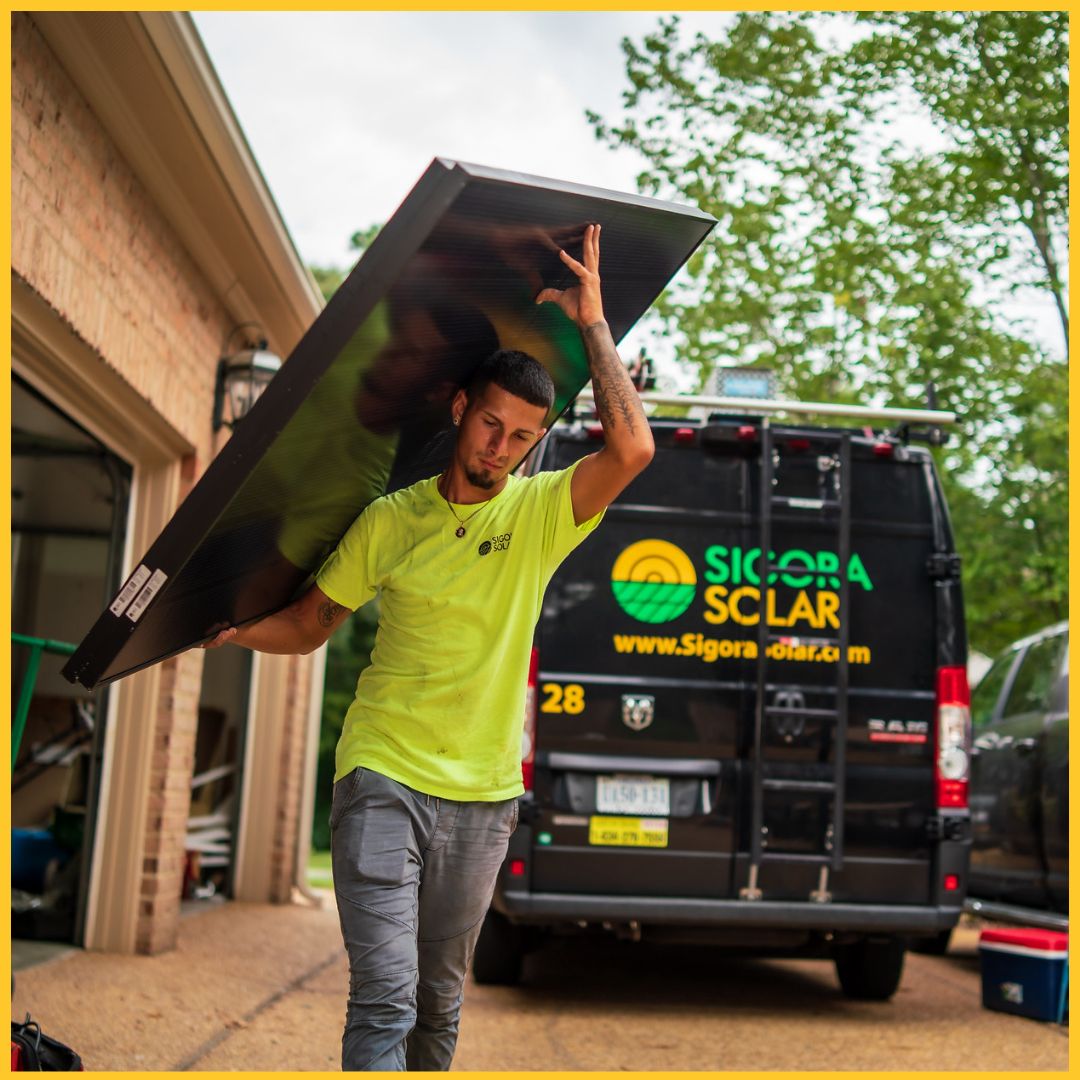 Related Post: Forecast for Solar Panel Recycling and What It Means for You.